BRAUM Racing's NEW Diamond Edition ELITE-X Series seats with double red stitching and contrast red piping are wrapped in luxurious black leatherette in a sleek, aggressive, race-inspired shape. The result is an understated yet unmistakable silhouette that is both refined and well-proportioned. ELITE-X Seats are a new design by BRAUM Racing, featuring the classic shape of the ELITE series mixed with the sleek lines of the VENOM series.
MSRP: $949.99 | www.braumracing.com
Related Articles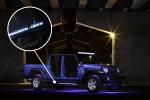 Metra Heise LED Lighting Systems RGBW Underglow LED 4-Piece Kit
Heise LED Lighting Systems | RGBW Underglow LED 4-Piece KitMetra's RGBW LED underglow lighting, the RGBW1-UNDGLED, is designed for all-terrain or...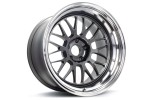 RAYS Wheels Volk Racing 21A
RAYS Wheels | Volk Racing 21A CONSTRUCTION: Forged Monoblock SIZE (IN.): 18 WIDTH (IN.): 8.5-12 BOLT PATTERN: 5x112, 5x114.3, 5x120 FINISH:...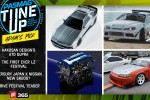 Mercury Japan's New SR20s
SR20 fans rejoice! After two years of negotiations with Nissan, Mercury Japan's Fuji Mori store will be reproducing SR20 engines with Nissan Motors....
PASMAG #171 (Style + Tuner Handbook Buyers Guides)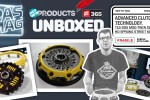 PASMAG Unboxing: Advanced Clutch Technology T1S-S05 Mod-Twin 225 HD Sprung Street Kit
Advanced Clutch Technology's Mod-Twin clutch kits for the Subaru STi and Mitsubishi Evolution platforms has been a high-power hit. When we got our...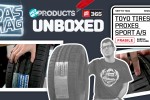 PASMAG Unboxing: Toyo Tires Proxes Sport A/S Tire
The Toyo Tires Proxes Sport A/S tire is designed to be an ultra high performance all-season tire that's going to give you the best of wet and dry...