When it comes to carbon fiber, the Outcast Garage OG product shines at its finest. Outcast Garage utilizes vacuum infused resin with UV protection gel for all our carbon fiber products. Outcast Garage maintains a strict standard around fitment as this product fits perfectly. The carbon's affordability is geared to the right clientele looking for a quality purchase. With this, Outcast Garage produced a carbon fiber front lip for 15+ BMW M3/M4.
TYPE: Aero (Splitters, spoilers, canards, etc.)
MSRP: $699.99 USD
Use Promo Code: PASMAG50 to get $50 off this front lip.
Related Articles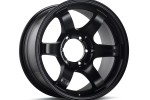 RAYS GramLIGHTS 57DR-X
This 57DR-X is developed for vehicles which runs larger P.C.D. like Jimny, Hiace, and Cross country 4WDs. And, it keeps the RAYS's traditional 6 spoke...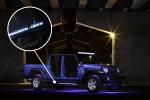 Metra Heise LED Lighting Systems RGBW Underglow LED 4-Piece Kit
Heise LED Lighting Systems | RGBW Underglow LED 4-Piece KitMetra's RGBW LED underglow lighting, the RGBW1-UNDGLED, is designed for all-terrain or...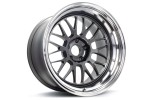 RAYS Wheels Volk Racing 21A
RAYS Wheels | Volk Racing 21A CONSTRUCTION: Forged Monoblock SIZE (IN.): 18 WIDTH (IN.): 8.5-12 BOLT PATTERN: 5x112, 5x114.3, 5x120 FINISH:...
PASMAG #171 (Style + Tuner Handbook Buyers Guides)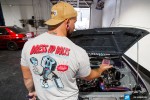 Next Level Transformation: Joe Zamora-Fish's Silvette Gets Dressed Up
Joe Zamora-Fish's attention to detail creates a titanium masterpiece Joe Zamora-Fish (aka @builtbyjoe) is a guy who appreciates quality parts when it...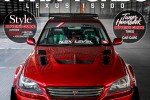 PASMAG #166 (Tuner Handbook + Style)
Welcome back to the pages, PASMAG fans. We hope you're enjoying the summer months as much as we are over here! We know a lot of you spent many months...