The HARD Motorsport E36 coupe rear quarter over-fenders are a ready-to-go option, which will allow you to run the wider rubber you want for track days or autocross sessions.
These over-fenders are approximately 30mm wider.
(The flares taper around the wheel arch, so "width" is not the same around the entire arch. Widest point may not be the "top" of the wheel arch)
HARD Motorsport used factory BMW E46 330 fenders to create the shape and profile of their flares to maintain that distinctive factory look. Their rear quarter over-fenders are specially designed to allow you to keep your factory BMW moldings intact and to retain the classic, factory look of your car.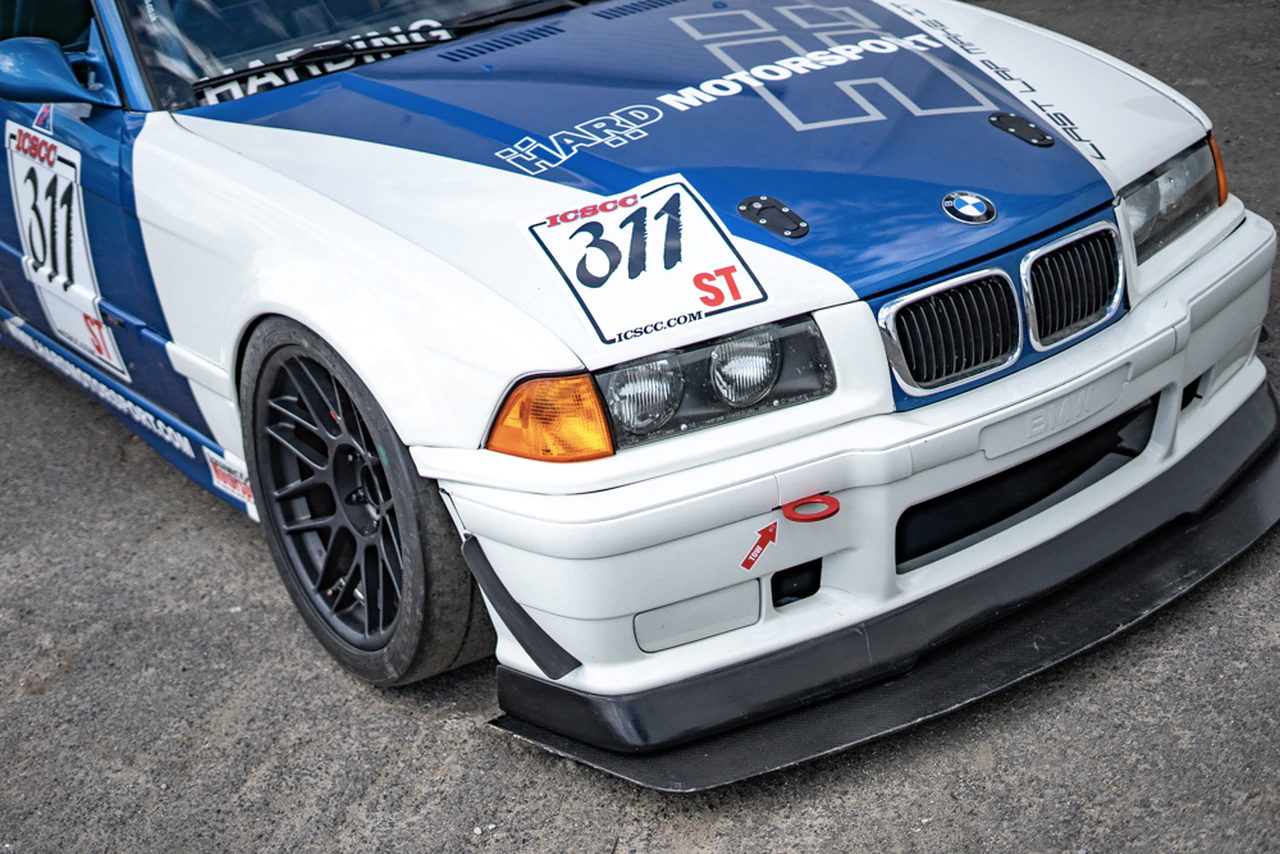 FIT / FINISH
Parts provided are UNFINISHED. Some scratching or marring of the surface is to be expected and not unusual. Manufactured from thermoformed ABS plastic, so they won't easily break like fiberglass versions. The HARD Motorsport's fender flares can be prepped and painted to match, so you have options.
Some surface irregularities occur due to the composition of the raw materials which can vary. These can be easily sanded out during the prep and finish process. A finish is highly recommended to protect the raw ABS from UV exposure.
Parts provided are UNFINISHED. Some scratching or marring of the surface is to be expected and not unusual.
The ABS thermoformed parts are easily modified for fitment and customization. Although these were made specifically for this chassis, some trimming and adjustment to the parts is needed for the final fitment for desired results
Installation is fairly straightforward. These are functional rear quarter over-fenders, so cutting of the factory rear quarter is necessary to run larger, wider wheels and tires. Modification to the inner rear quarter liner is up to you. HARD Motorsport recommends sealing of the rear inner rear quarter to seal the trunk/cabin from the exterior wheel well.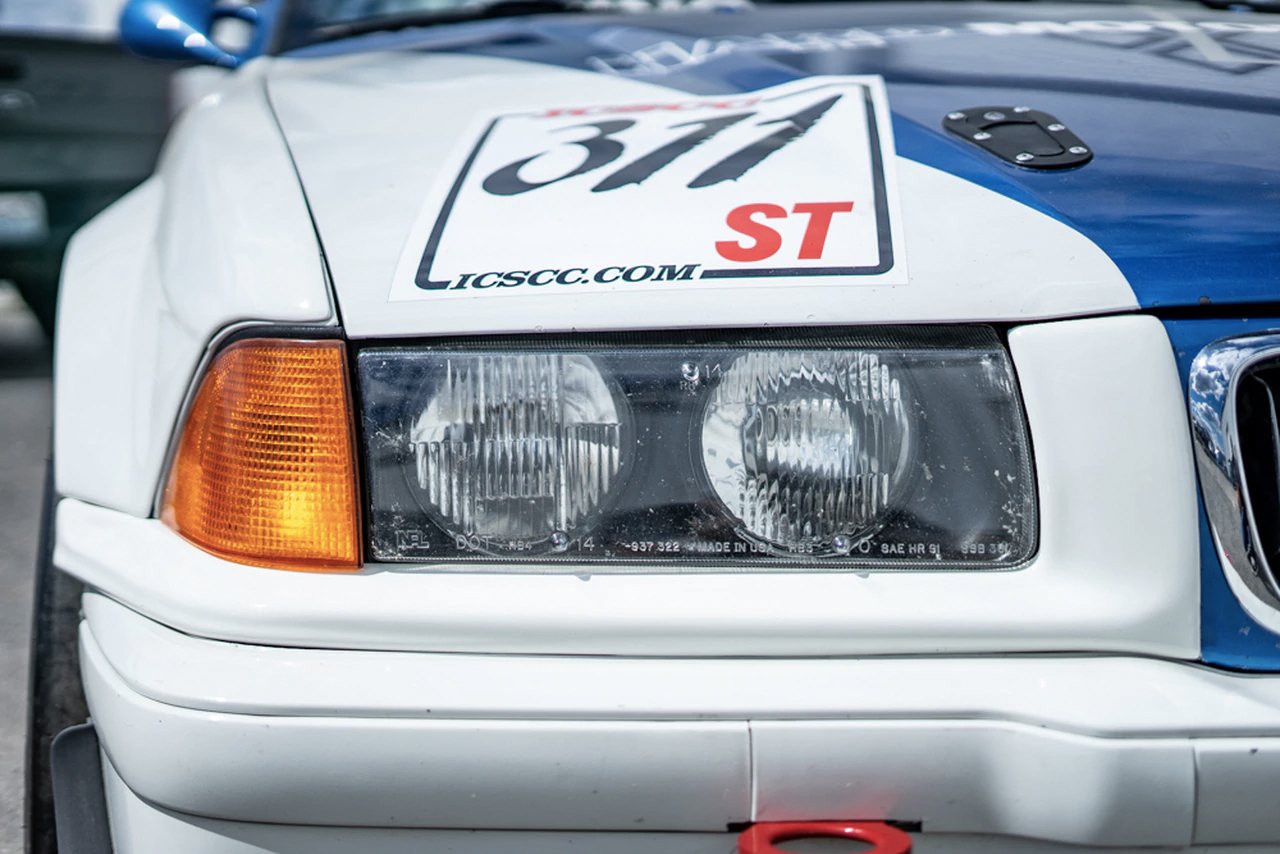 FITMENT
E36 M3 coupe and E36 non-M coupes with M3 side moldings. These over-fenders are made to accommodate the wider motorsport side moldings.
HARD Motorsport's Rear Quarter kit includes:
2 unpainted, rear quarters
1 package of black rivets for easy installation and a clean appearance
Trimming of the side molding recess is required. These are left on during shipping to maintain shape and prevent damage.
Fine Line Tape
Grease Pencil for trimming lines
Trimming of "lip" along the flare edge may be necessary for some wheel/tire fitment.
HARD Motorsport over-fenders are made in the U.S.A.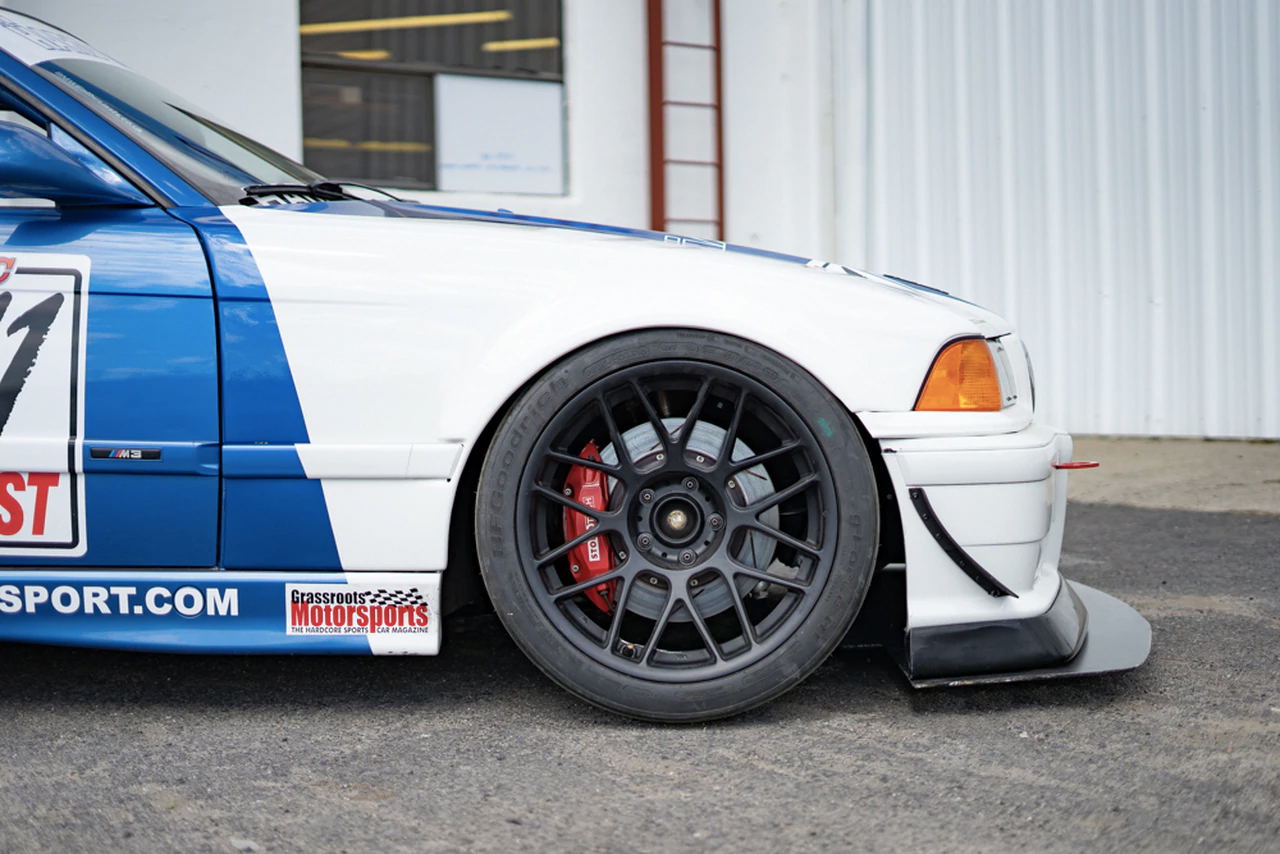 WHEEL / TIRE
HARD Motorsport runs up to 285/30/18 rubber on 18x10 et25 wheels on both the front and rear on their E36 for track days or autocross sessions.
**HARD Motorsport has run this wheel/tire combo as listed above on their house-car with proven results. They cannot confirm fitment of other wheel/tire combinations that they have not tested. Fine tuning and suspension adjustment may be necessary. It is nearly impossible to determine compatibility with the endless variety of suspension, wheel, and tire combinations that are possible. They'll give you the extra room, the rest is up to you!
For more information, visit www.hardmotorsport.com.