Meguiar's® Ultimate All Wheel Cleaner is an active gel formula that clings to wheels and stays wetter longer providing better cleaning action than traditional foaming wheel cleaners. This advanced chemistry blends road grime attacking surfactants with active brake dust dissolving agents that work to quickly loosen dirt, grime and brake dust allowing for little to no agitation. The deep-cleaning formula turns brake dust purple and road grime brown as it gently loosens stubborn contaminants. www.meguiars.com
MSRP: $9.99 USD
Related Articles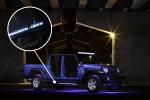 Metra Heise LED Lighting Systems RGBW Underglow LED 4-Piece Kit
Heise LED Lighting Systems | RGBW Underglow LED 4-Piece KitMetra's RGBW LED underglow lighting, the RGBW1-UNDGLED, is designed for all-terrain or...
PASMAG #171 (Style + Tuner Handbook Buyers Guides)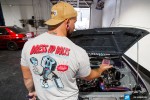 Next Level Transformation: Joe Zamora-Fish's Silvette Gets Dressed Up
Joe Zamora-Fish's attention to detail creates a titanium masterpiece Joe Zamora-Fish (aka @builtbyjoe) is a guy who appreciates quality parts when it...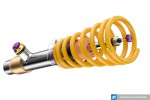 KW Suspensions Introduces Variant 4 Coilovers for the BMW M4 G82 and M3 G80
While the BMW M4 GT3 race car, which will be used in customer sports from 2022, successfully completed its tests with its 5-way adjustable KW racing...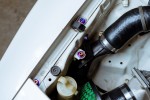 Dress Up Bolts New Toyota Supra MKIII Kits
Dress Up Bolts latest product release included the highly anticipated Toyota Supra MKIII! MKIII Supra owners now have 8 titanium hardware kits they...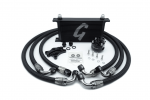 Grassroots Performance Nissan SR20DET Direct-Fit Performance Oil Cooler Kit
This kit will enhance the oil life and lubrication of your Nissan engine. The oil block plate adapter for Nissan SR20DET, SR20DE, S13, S14, S15 is CNC...