Style, sophistication, luxury and performance—the Nissan 370Z has it all, including a 4×4 appearance when it comes to suspension.
Traditional lowering springs and coilovers will help shrink down that wheel gap, but do you really want to sacrifice ride quality? With Air Lift Performance's complete air suspension, you no longer have to give up your luxury ride to achieve the stance you are looking for. Not only will their full air suspension give your 370Z a much-needed altitude adjustment, but you will be able to carve corners with the best of them!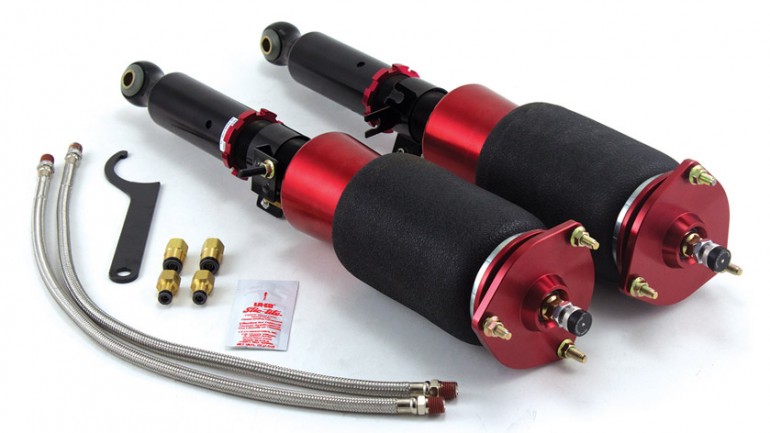 To achieve a 3.57-inch drop up front, Air Lift Performance placed their progressive rate sleeve-style air spring on top of a threaded body shock. Couple this smooth-riding, sleeve-style air spring with their 30-way damping adjustable monotube shock; with the push of a button and a twist of the damping knob, you can go from plush luxury to a stiff, race-car-like feel. Not only do these parts perform exceptionally well, but they look just as great. The shocks are covered in a smooth, black-chrome finish, and the air springs are enhanced with bright red anodized end caps. They look so sharp that it's almost a shame to hide these parts under your ride…but once you experience how well air suspension performs, you will be glad you did.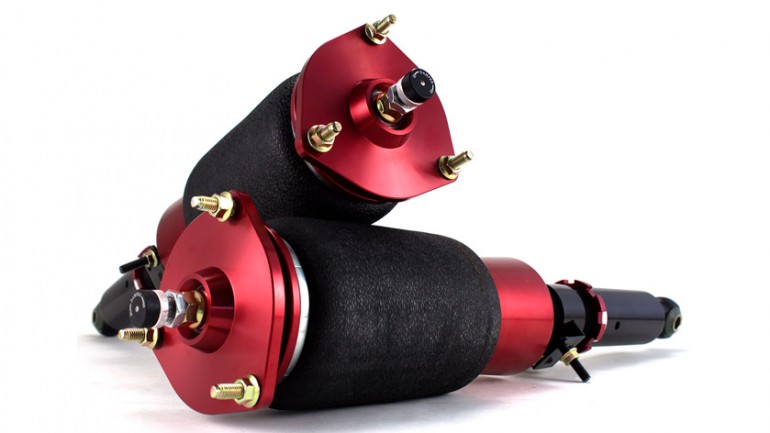 For the rear, they replaced the OEM coil springs with their ultra-plush, double-bellow air spring, allowing the rear to drop 4.8 inches. To handle the damping duties, Air Lift Performance replace the factory shocks with their threaded body, monotube, 30-way adjustable shocks to match the front for the ultimate in ride comfort and performance handling. With this complete air suspension, your ride will be ready for both the show field and your favorite winding road.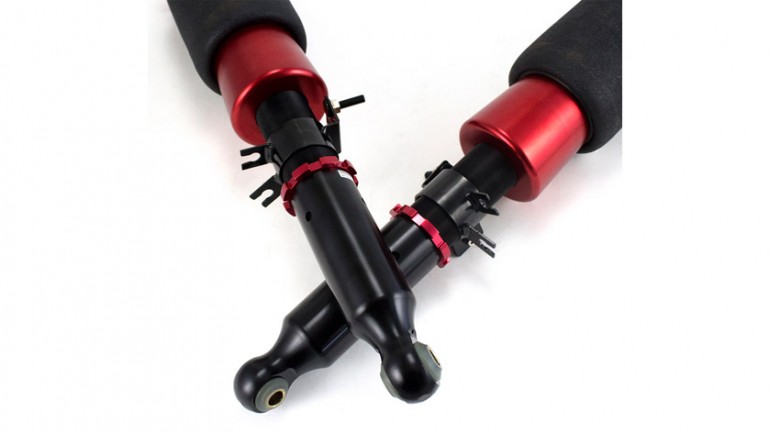 With Air Lift Performance's highly detailed instruction manuals, suspension installation is a breeze, and can be accomplished with regular hand tools in just a few hours. The compressor system only requires three wires to hook up, so you do not have to worry about being caught in a wiring nightmare!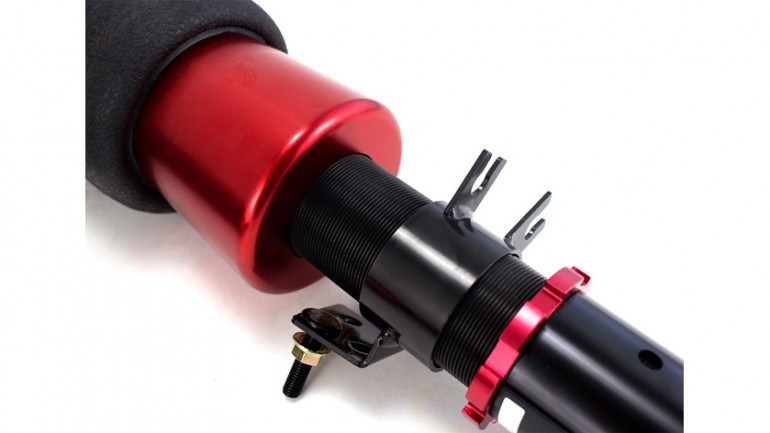 As the leader in air suspension products for over 60 years, Air Lift is committed to delivering quality parts that last. To ensure longevity for the customer, the key suspension components have been tested on a durability rig for over one million cycles, which equates to 100,000 miles. With a one-year, unlimited-mileage warranty—not to mention the Air Lift Performance reputation for great customer service and technical support— you can purchase this kit with peace of mind. Ditch those coils and get to a new level of low!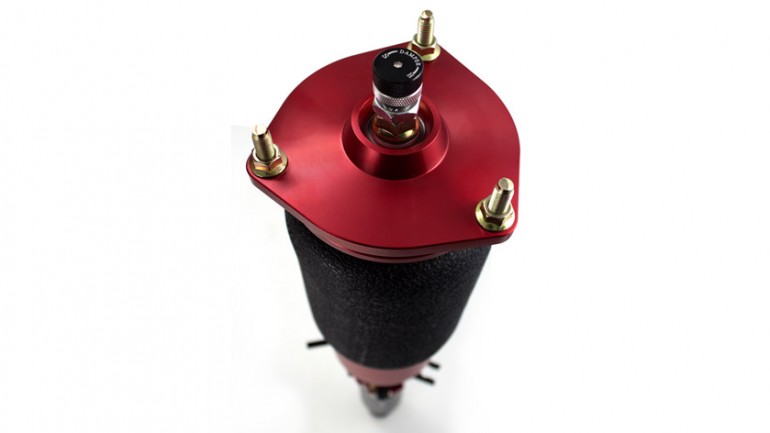 This kit features:
93mm/3.7" Drop
30-Level Adjustable Damping
Threaded, Adjustable Shock Mounts
High Quality Spherical Ball Upper Mounts
High Performance Monotube Shocks
Double Bellows Progressive Rate Springs
Braided Stainless Steel Leader Air Hoses
MSRP
For more info, visit www.airliftperformance.com.