Photography by Michael Nardi (@ironwrks) & Adam Gordon
---
Yokohama is a brand with a long and prestigious history in both the commercial automotive world, and in motorsport. While building my project 240sx, AKA #TheReverseEntryProject, I was thrilled to know that Yokohama wanted to supply tires for the build. A legacy Japanese tire brand was the absolute perfect fit for my legacy Japanese car. They also happened to be a perfect fit for the overall goals of the project.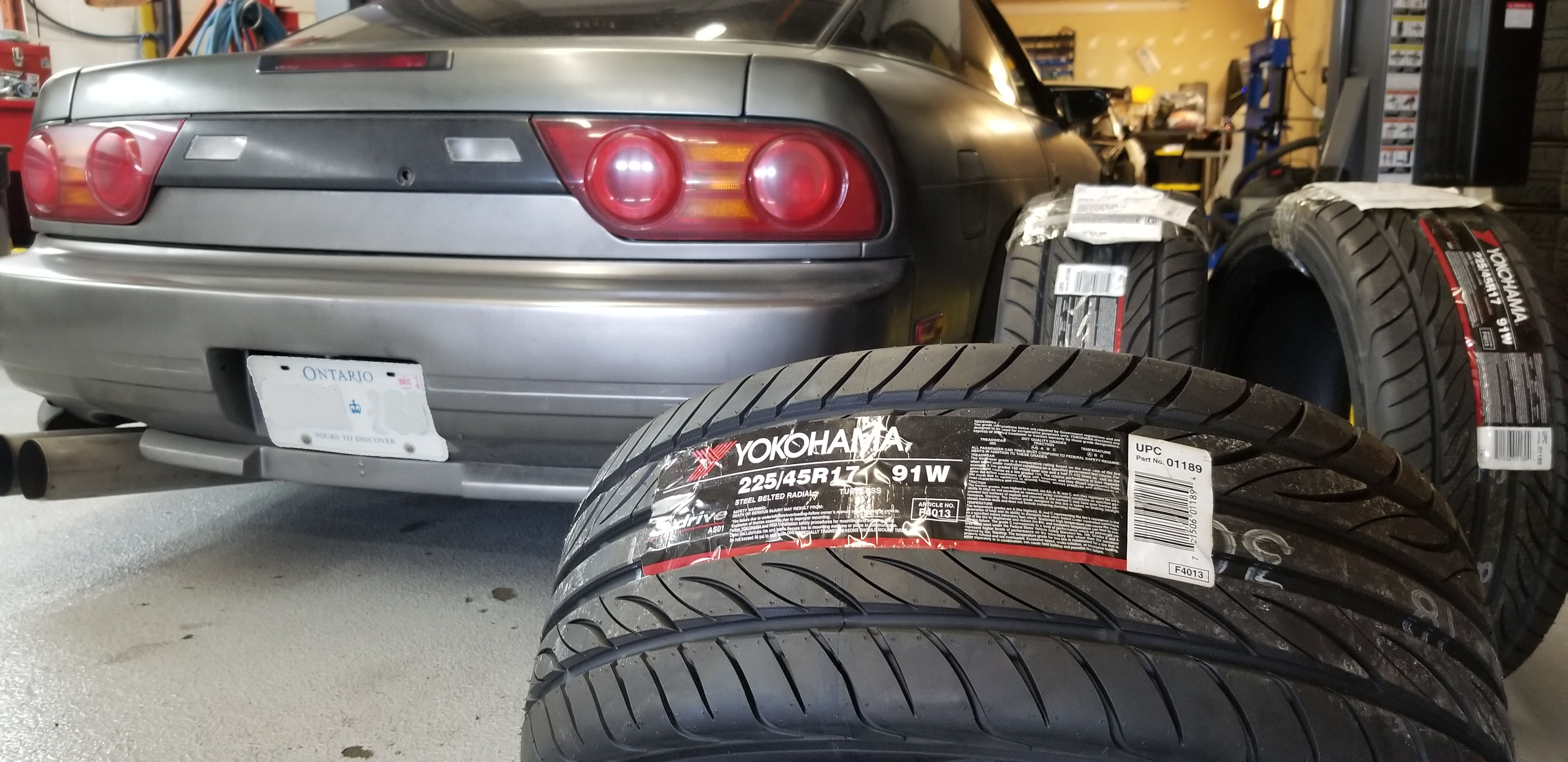 Since the project focuses on restoring a former track toy to its street-driven glory, one of the build chapters took aim at the car's overall comfort, and that's where Yokohama comes in as the perfect partner. Yokohama's S.Drive tires are an Ultra High Performance tire packed full of technological advancements to deliver extraordinary grip and handling, while still boasting features that make for a comfortable daily-drivable tire for any application - the perfect blend of practicality and performance in a comfortable package.
Once I had the tires mounted (thanks, Akii Tire), I set off on my first drive on the S.Drive tires. The most immediately noticeable change was the reduction of road noise, and overall comfort of ride quality. In addition to the rubber compound, this is largely thanks to the solid center rib in the tire's tread design.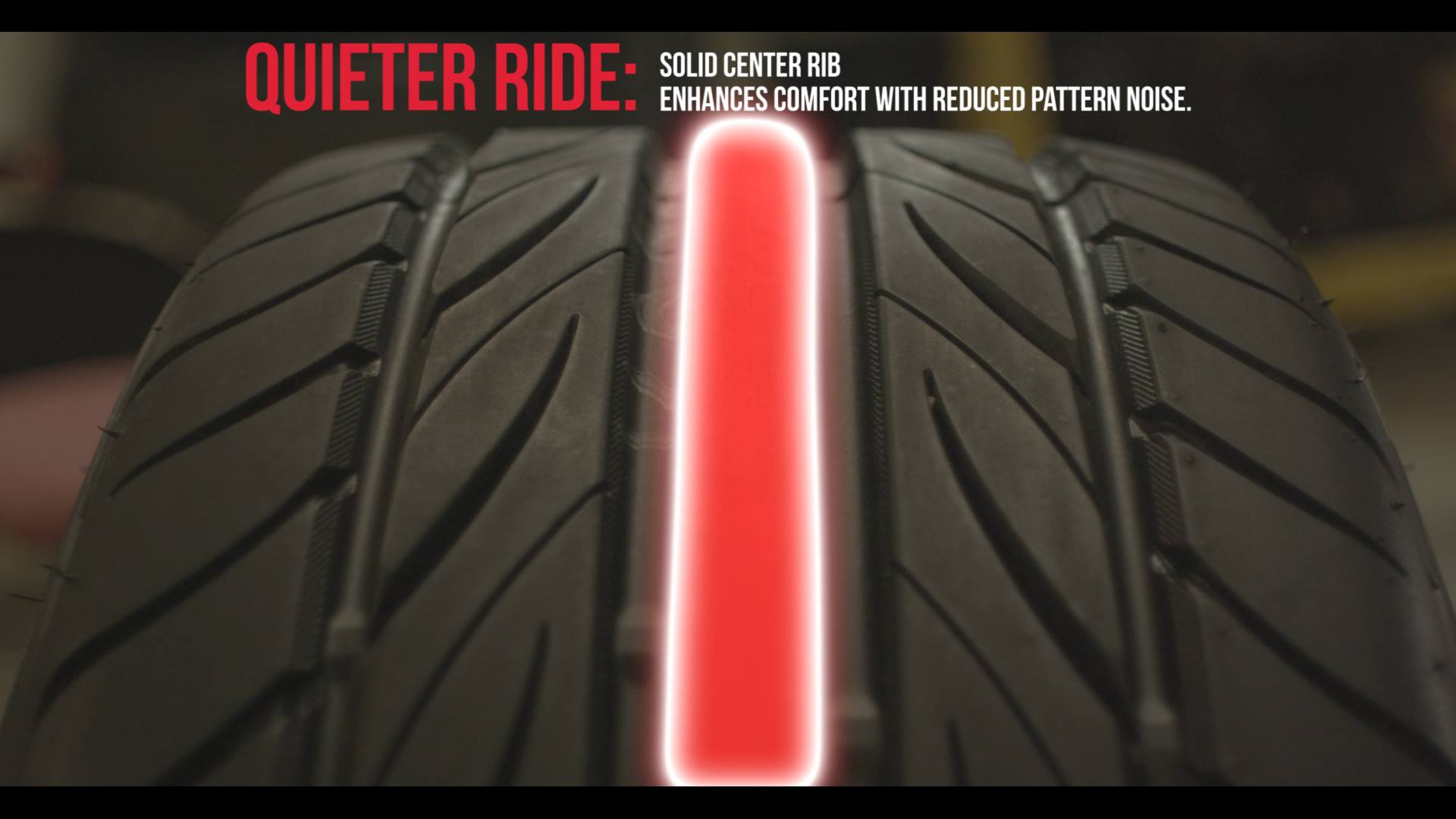 The design of the S.Drive's tread pattern is chock full of features that contribute to both comfort and performance for a daily-driven Ultra High-Performance tire. In addition to the solid single rib in the center, the tire features four parallel channels designed to shed water quickly and efficiently, promising grip in the wettest conditions.
Being the type of person who has to see everything for himself, I waited for a rainy day to prove Yokohama's claims. With the roads well-soaked in my area, I took the car for a spin - or rather, a lack of a spin. I was genuinely surprised how much effort it took for me to push the tire to its absolute limit, even in heavy rainfall. This test left me no doubt that the S.Drives would perform daily driving duties flawlessly in all conditions.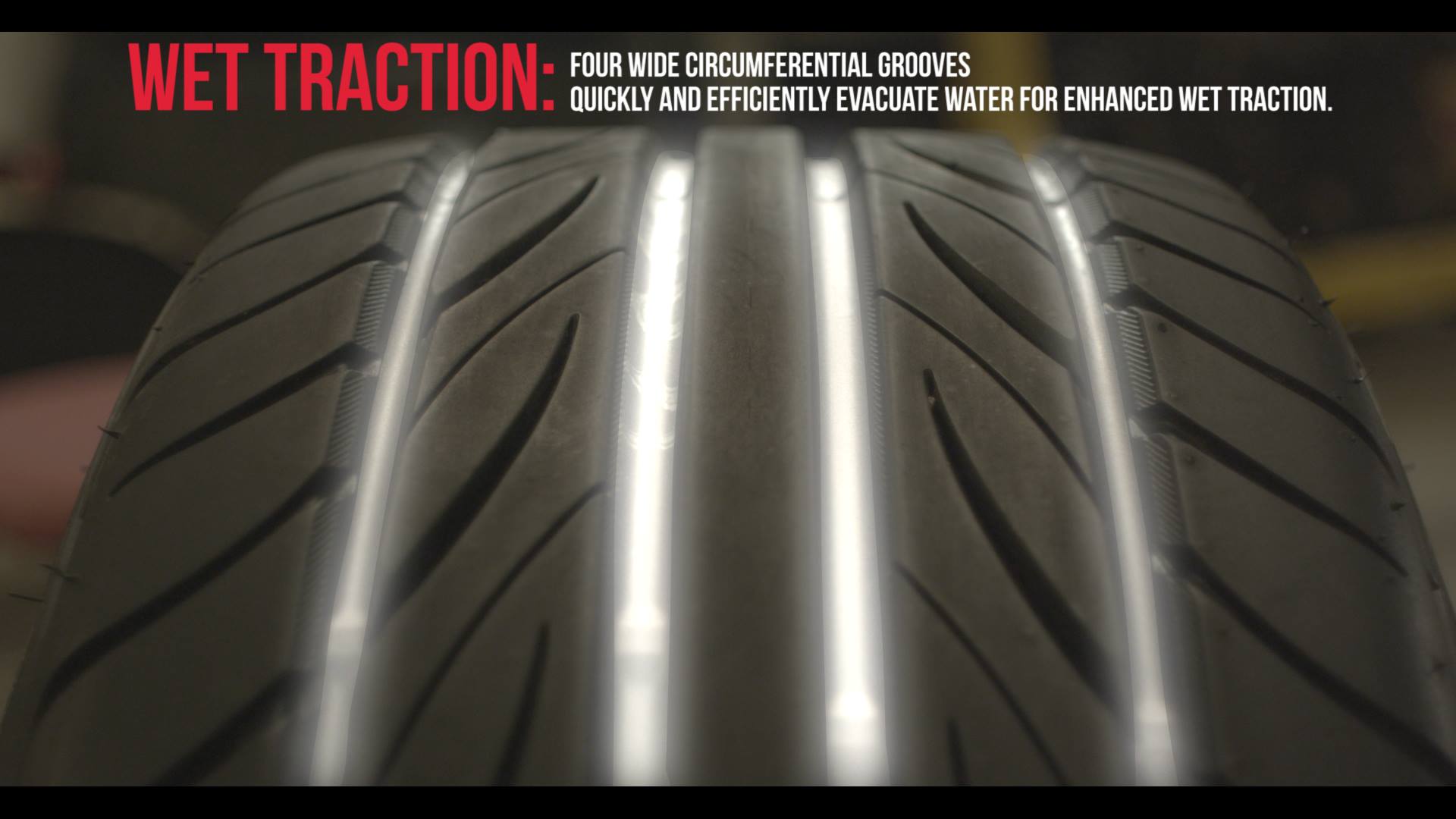 Of course, being an Ultra High Performance tire, not all features are strictly comfort-oriented, and since I will also be taking my "perfect street car" to the track on occasion, the performance features are just as important to me. Cornering performance receives a boost thanks to the S.Drive's variable angled groove walls. These angled walls not only optimize contact with the road, but also help keep traction while cornering.
With more than two months of street testing under my belt, I can confidently say that the grip provided by these tires is as good as advertised - maybe even better. Whether that is due to the angled groove walls or the silica-based rubber compound, or a combination of both, I'm not exactly sure, but I can attest to the fact that they both seem to work exceptionally.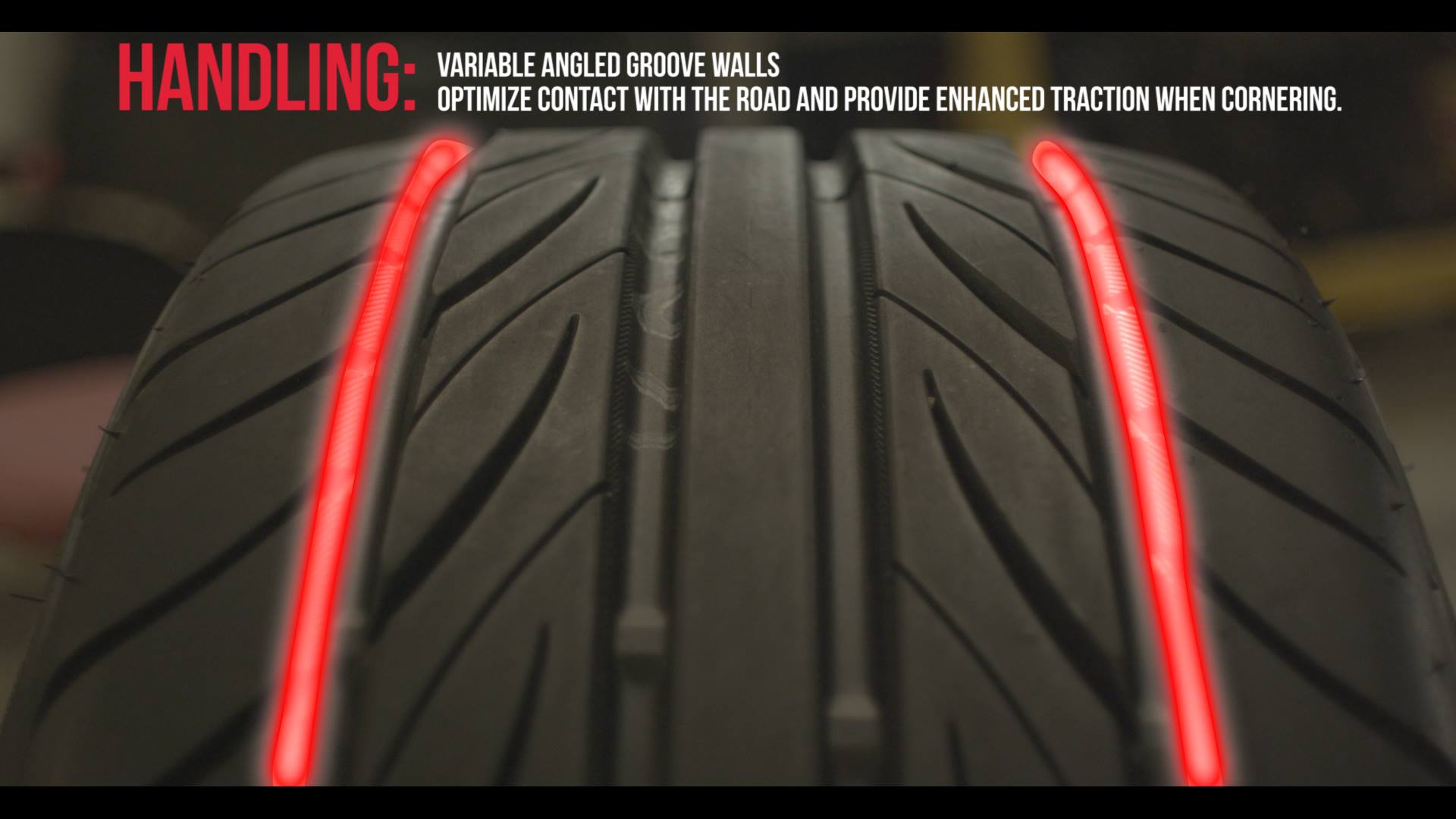 With a perfect blend of comfort and performance qualities taken into consideration, Yokohama has created the perfect performance street tire with the S.Drive, and it works as a perfect fit for the project build. Once our harsh Canadian winter passes, I will be following up with a track review. I can't wait to test out the prowess of the S.Drive tires in a track environment.