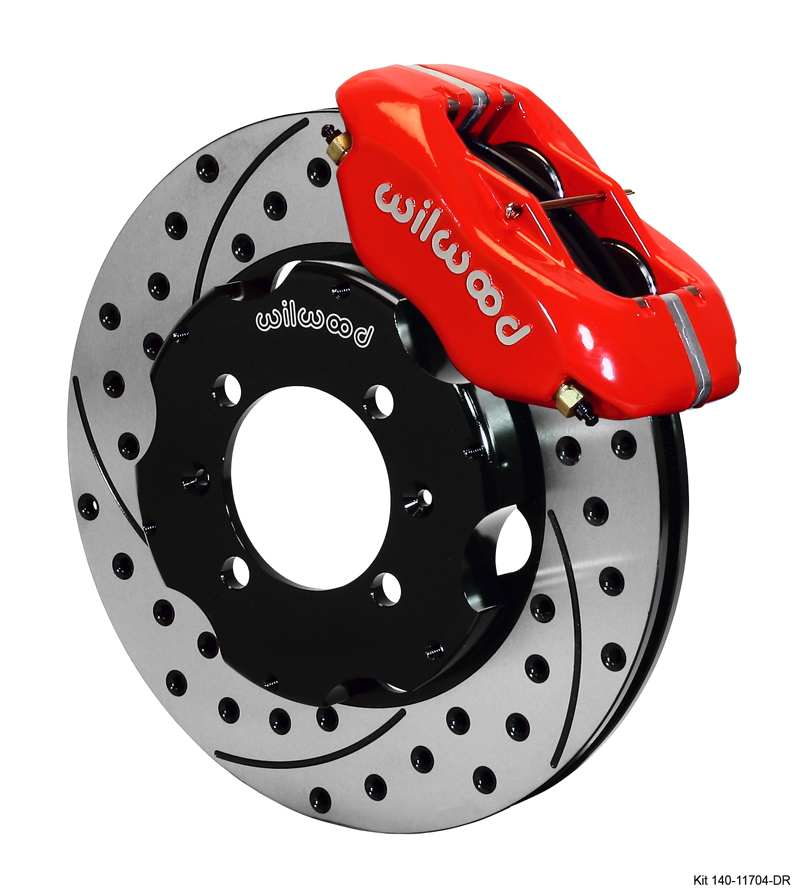 When it comes to dirt-cheap auto-crossing and tracking, you can't do much better than a Mazda Miata. If you can get past the whole "chick car" thing these roadsters are agile rockets around quick tight courses. Add R-Compounds and a turbo and they are difficult to outrun, but that also makes them more difficult to stop. Luckily, companies like Wilwood realize that not all Miatas are casual cruisers headed out for a Sunday picnic.
To the contrary, there are many Miatas out there that have forced induction and have exceeded their factory brakes. Wilwood claims this track-tested kit will not only provide better street performance, but it will definitely make a huge improvement over the OEM brakes on the track even on cars with upgraded pads, rotors and lines. The Wilwood brake kit is also lighter than stock, which leads to a reduction in rotating mass and frees up some torque for an anemic Miata.
The kit features Wilwood's popular Dynalite 4-piston calipers for some serious clamping force. The caliper can be ordered in either red or black for a personalized look. The rotors are Wilwood's 2-piece design featuring lightweight aluminum hats bolted to cast iron discs to resist warping. The compact 11-inch rotors can be ordered in regular or slotted and drilled surfaces to dissipate heat.
The kit comes with all of the hardware and instructions to make the install about as simple as a regular brake job. The Wilwood kit comes with:
- Dynalite 4-piston Calipers (red or black)
- Aluminum Hats
- Slotted & Drilled Rotors
- Aluminum Caliper Brackets
- BP-10 Brake Pads
- Hardware & Fittings
- Stainless Steel Lines (optional)
Having a few project cars running Wilwoods, like our Integra GS-R for example, we know what to expect from these brakes. Wilwood provides competent and capable braking for the fraction of the price of some kits made overseas. Wilwood brakes are designed, engineered and built right here in the USA.
SOURCE:
Wilwood Engineering
Mazda Miata Brake Kit
www.wilwood.com