Not every car that I have access to is fixed up. Being near my mid 30s, I know a lot of people who have stock cars just because they are more practical. But practical and stock don't have to equal boring. Like this Mitsubishi Evolution X (yes, another one) that I snagged from Moe Durand in the Mitsubishi PR department. Guys like Moe, who are way older than me, don't want to deal with the headaches of angling out of driveways or parking four feet away from the curb to avoid scratching their rims. No bulky body kit or fat-lipped wheels to keep him from rolling in the drive thru of his favorite taco joint, his Evo X is about as stock as it gets, although that car is a beast from the factory. One of the few upgrades I could convince him to do was to swap out the tires because it wouldn't affect the daily drivability of the car. Whether it's wet or dry out, the Evo can hold its own when it comes to handling, but sometimes slapping on a new set of summer tires will result in a performance increase that you didn't expect. And since Moe is picky with his car, we had to choose a tire that would not only has long life, but handles well on the street and the track. Usually, you'd have to sacrifice one of those characteristics. Living in Los Angeles, we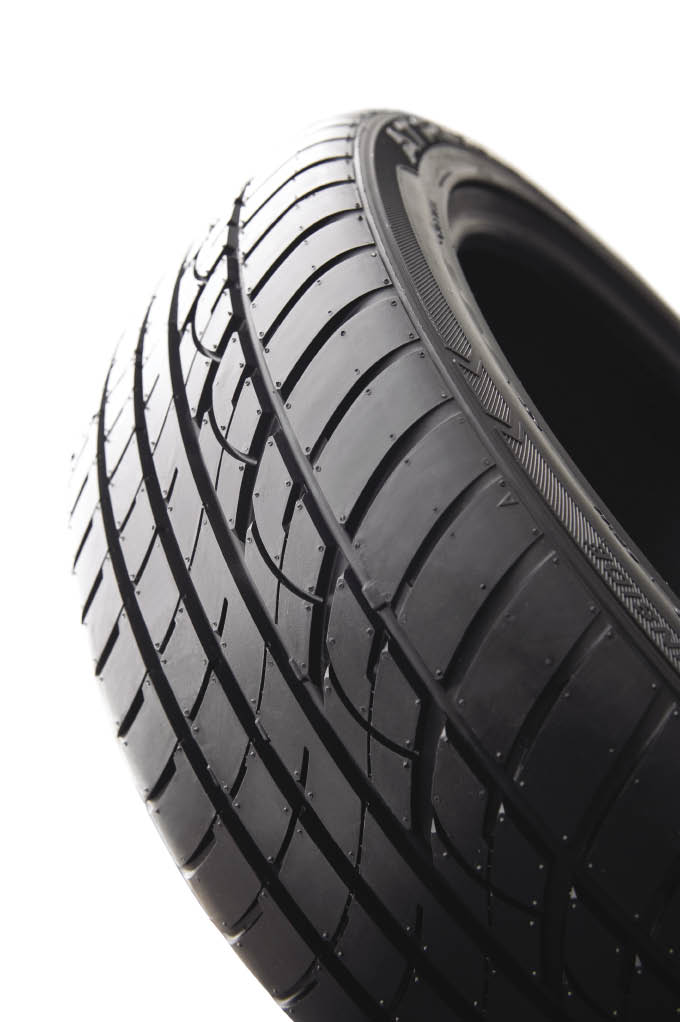 are willing to sacrifice a bit of wet handling if need be just because it never seems to rain. Fortunately, with our tire choice we didn't have to compromise at all.
Our test tires come from my Chinese people at Sailun, who offered up the company's Atrezzo ZS+. Prior to this story, I had never heard of Sailun before, but that isn't a bad thing. There are so many tire brands around the world that make excellent products, and it takes people like us to spread the word for them. The ZS+ tire that we went with is part of their Ultra High Performance line and is ideal for summertime driving. We went with sizing of 255/35R18 because Moe's Evo X is still on the stock Enkei wheels, but old man Moe swears that he's an aggressive driver and therefore needs something a little stickier. Also, he lets a lot of people borrow his car so he wanted something that could provide a stiffer bite when it comes to braking because not all magazine editors are good drivers. Sailun uses an advanced synthetic tire rubber that ends up saving you money by lasting longer and reducing weight, which improves gas mileage. We didn't get a chance to test the actual lifespan of the tires, but did notice a slight improvement on how far we could drive on a full tank of gas. It's generally hard to tell if the grip level has improved an all-wheel drive car, but we could definitely feel the extra bite that the ZS+ provided on the few windy mountain roads we have access to. We also noticed that it significantly reduced road noise, which might not be good if you have a nagging spouse riding in the car with you on a regular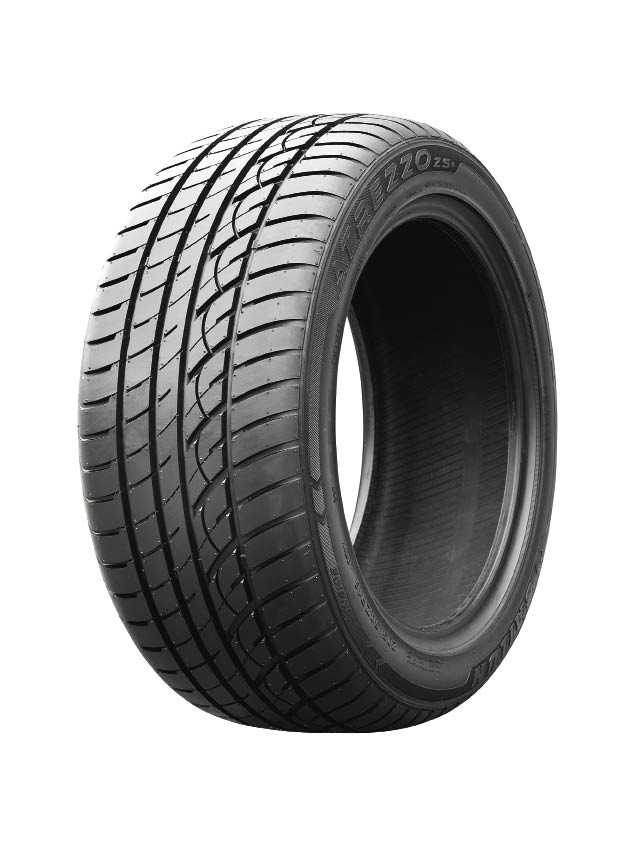 basis.
---
Tire Name: Atrezzo ZS+

Category: Extreme Performance, Passenger Car

Available Sizes: 16-, 17-, 18- and 20-inch rim diameters. Widths range from 205 to 255mm with 55 down to 35-series profiles

Speed Rating: W (168-mph maximum)

Load Rating: 1,102 lbs. to 1,764 lbs.

UTQG Rating: 380 AA A
Features
. Solid Center Rib
. High angle v-shaped tread grooves
. Grooved tread block walls
. Taper tread edges
. Shoulder tie bars
. Angled micro-sipes to improve all weather traction
. Unique shoulder profile
. Rim Protector