It seemed like only yesterday that Konig was one of the few manufacturers on the market with impressive wheel designs at affordable prices. Well, today the wheel marketplace is a crowded one and Konig has done their homework to stay ahead of the curve with all kinds of new designs that function well and improve the look of your ride in the process. The enthusiast market has become more savvy, demanding lighter wheels that are strong enough for spirited driving, track use and the odd road hazard like a pothole. Konig's Marketing Director Scott Weiss had a few new designs to show us and was eager to talk about the benefits of choosing one of their latest designs.
We were introduced to a few new wheels some from the Konig line and some from their Euro-specific Privat line. The Deception and the Rollers are both aimed at the tuning market. The Deception is an attractive split-spoke design with a minimalist approach of only 6-spokes. The lack of material in front of the hub allows for owners to showcase their brakes and suspension quite easily through the spokes. The wheel is offered in matte black with a unique ball-cut machining to highlight the spokes in brilliant raw aluminum. Offered in 17 and 18-inch, the Deception has a variety of popular widths and bolt patterns for many makes and models.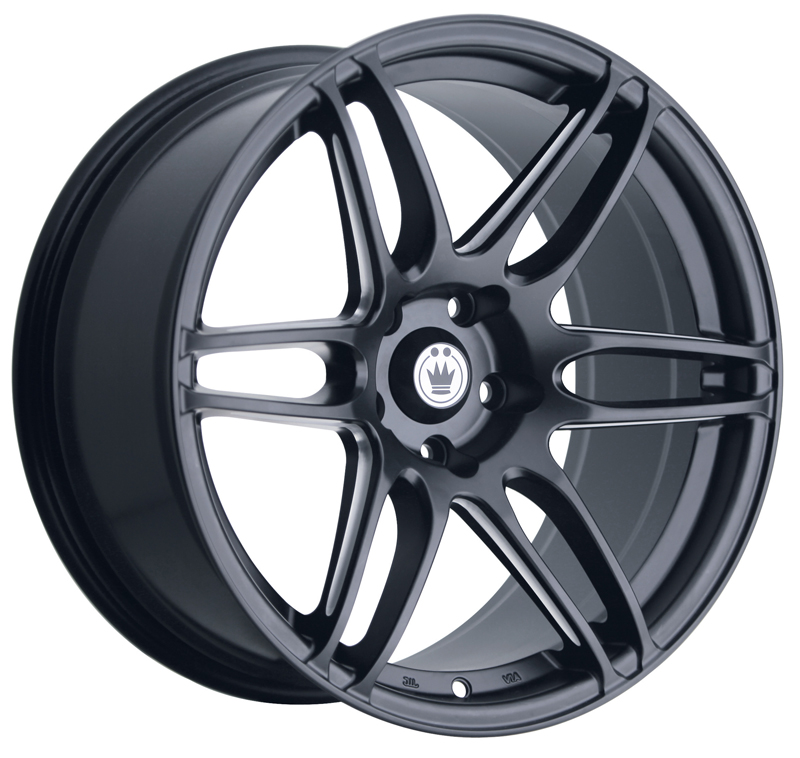 The Roller features a more classic approach to a fresh wheel design. With the aggressive stance movement, many older wheel designs are being brought back to life and Konig understands the demand for classic looking wheels. The Roller is a new take on what wheels used to look like back in the 1970s and 80s, which many tuners today are looking for. Finished in either machined or Dark Virtual Chrome, the multi-spoke designs have a durable design and are targeted at some of the classics out there in 15 and 16-inch sizes with bolt patterns including the 4-bolts of that era. The look is perfect for that AE86s, EG or Euro applications like and E30 or a MKII Golf!
Finally one wheel that we were really impressed with was the Privat Legende. This wheel reminds us of a classic Kinesis wheel from years past which cost $1,200 each. Since that wheel was cost prohibitive, the Private Legende is a great design with a simple machined 2-step lip with a 5-spoke face. The spokes gently taper towards the rim and feature a slight kink in the side profile to clear calipers. The rim is available with the machined lip and a Matte Graphite face for that upscale look. The design is offered in 18 or 19-inch staggered with popular bolt patterns and offsets for sports sedans and sports cars.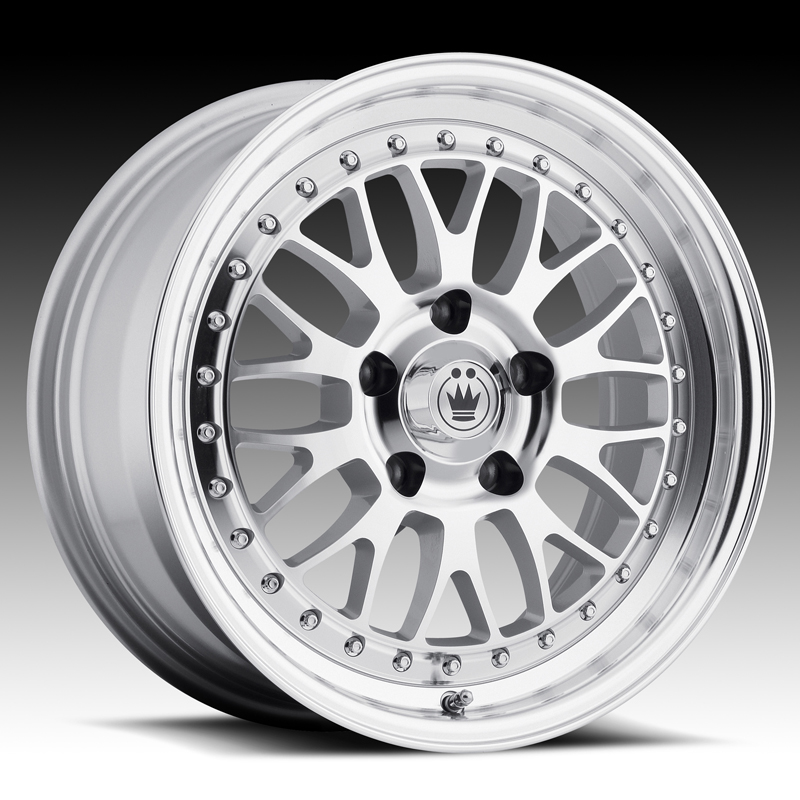 Konig has come a long way in the almost 30 years they have been in operation. From a handful of wheel designs, they now offer dozens of wheels and multiple wheel lines as well as distribute wheel manufacturers Lowenhart, Racing Hart, Trafficstar, and Altstadt to add to their proprietary line-up.
Source:
Konig Wheels
Privat Wheels
Deception, Roller & Legende
www.konigwheels.com