Photography by Micky Slinger
---
Ah, November; the transitioning month for all Canadian auto enthusiasts where we all must choose whether to drive on through, or give in to vehicle storage for the coming winter. Personally, I prefer to slap on some snows because my car is a blast to drive in the winter, but I always procrastinate putting away the summer tires and nice wheels. The past few Novembers have actually been fairly mild and allowed those of us to enjoy driving our pride and joys for just that little bit longer. Now, Cooper Tire, it seems, has given us even more of an extension.
I can vividly remember a cold night last November where I went to an early Christmas party, full of confidence caused by unseasonably warm weather, and still running high-performance summer tires on my RWD Scion FR-S. Coming out of the party at the end of the night, I saw that snow had fallen and the roads had frozen over in a matter of a few hours, deflating my seasonal cheer and replacing it with the fear that I'd be sliding sideways to my house.
I started my 20-ish minute drive, which took me almost an hour in the end, very carefully. I was sliding all over the place on the way back, and somehow made it down the hill to my driveway the right way around, but the driveway was a whole different story. After many feeble attempts of trying to get over the steepest part, and probably pissing off all my neighbors with wheel spinning and a high-revving engine, I took the driveway backwards, FWD-style, and actually made it up! My soft, summer tires were fairly shredded in the process of spinning hopelessly on the sharp ice, however, so they were pretty much a write-off come the next season.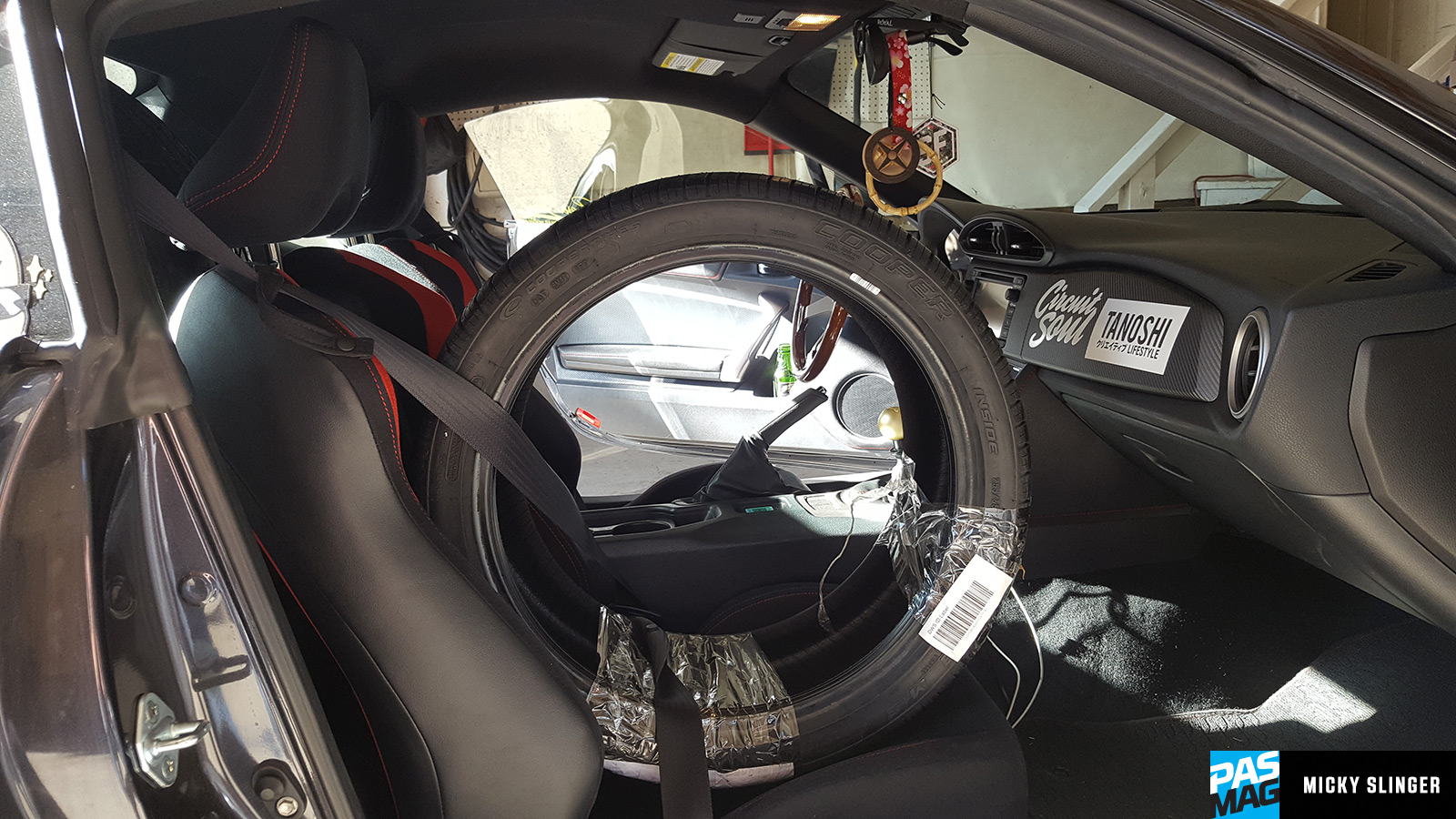 When considering a set to replace my previous tires, I had a bit of a criteria shopping list. These new tires needed to have a harder, more reliable compound, but still keep high performance characteristics, while being able to handle some winter weather conditions. Now, let me just say that I'm a snow tire believer, and I wholeheartedly stand by the fact that you need a proper set of snow tires (not all-seasons) to drive safely in winter. However, if I could find a tire that would work hand-in-hand with my yearly winter denial, that would be perfect. Shockingly, the market for such rubber is kind of sparse.
Enter Cooper Tire's Zeon RS3-G1. As if by fate, I was contacted by Cooper and asked if I wanted to test a set of their new Zeon RS3-G1 high performance all-season tires. As I looked over the spec list, I saw that they matched up almost exactly with what I was wishing for, and hastily agreed.
After getting the tires mounted to my FR-S, I noticed two things very quickly: comfort and noise. My car is on coilovers, so I'm used to my ride not being the comfiest, but the RS3-G1s made me realize just how much less comfort was coming from my previous tires (hint: it was quite a bit). I also noticed that they were considerably less noisy while spinning, which made my exhaust note more apparent, which (paired with the newly discovered comfort) resulted in taking the very long way home.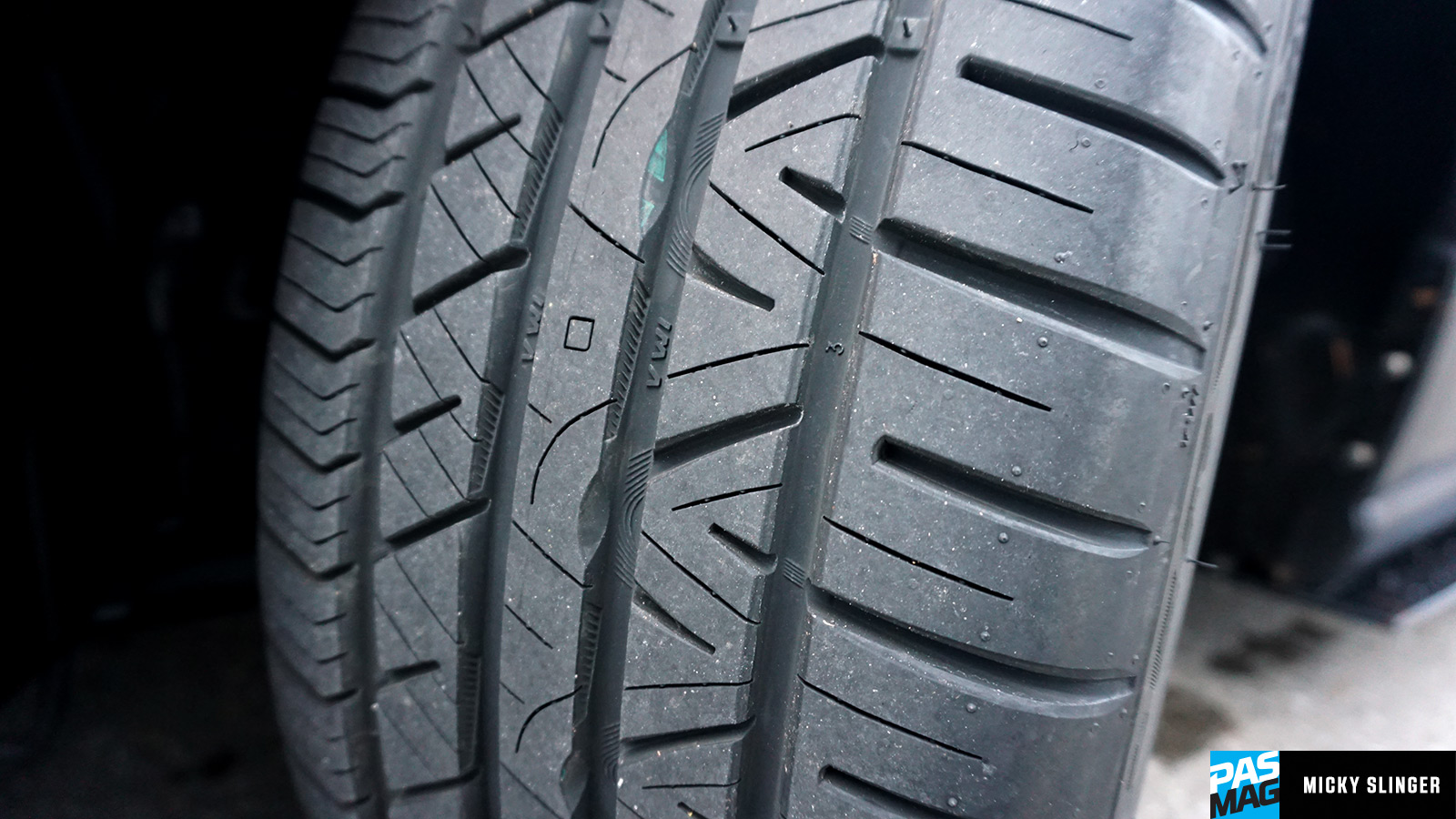 On my drive, I noticed some great cornering ability as I was totally following speed limits on back country roads and taking turns at responsible speeds (wink, wink). This is because the RS3-G1 borrows the incredible 1G holding capacity technology from its predecessor, the RS3-S summer tire. Paired with the race-inspired sidewall, the RS3-G1 is a lot of fun in the dry.
Due to Ontario being a freak of nature (literally), I was also able to test the tires on and off the highway in the pouring rain, twice. The Coopers have "3D full-depth sipes," which help create and maintain a flat, stable tread arc during acceleration and braking, and that definitely carries over to wet conditions as well. These tires really do inspire confidence, and for a person who commutes almost four hours a day, that really does make it easier, as well as a little faster.
So far, we haven't had much in the way of the white stuff that's stuck around, but this may be the first year I hope for just a little so I can see how the technology in the RS3-G1s handles some light snow conditions. Stay tuned for my complete review and final thoughts on these tires in just a few weeks - hopefully with some (I can't believe I'm saying this) snowy conditions!