As big-shot magazine editors, we get an inside look at many of the world's most advanced tuning shops and manufacturers that otherwise might never see the light of day. No matter how many connections you may have, getting a backstage pass is near impossible for certain tuning shops, especially those in Japan. Their natural distrust of foreigners and suspicion of counterfeiting pretty much means shop visits are a thing of the past. But since we go waaaaay back with Amemiya-san and we complimented his Jeri-curl hairdo back in the day, he is our boy. So, Amemiya-san opened the doors for a rare PASMAG-exclusive visit to one of, if not the most, world-renowned rotary shops.
Located in the land of the rising sun, the 10,000sq. ft. facility is about 30km (19mi) east of Tokyo, Japan in the Prefecture of Chiba. The Chiba area is an automotive hub where many tuners have set up shop and where the RE Amemiya headquarters are nestled away.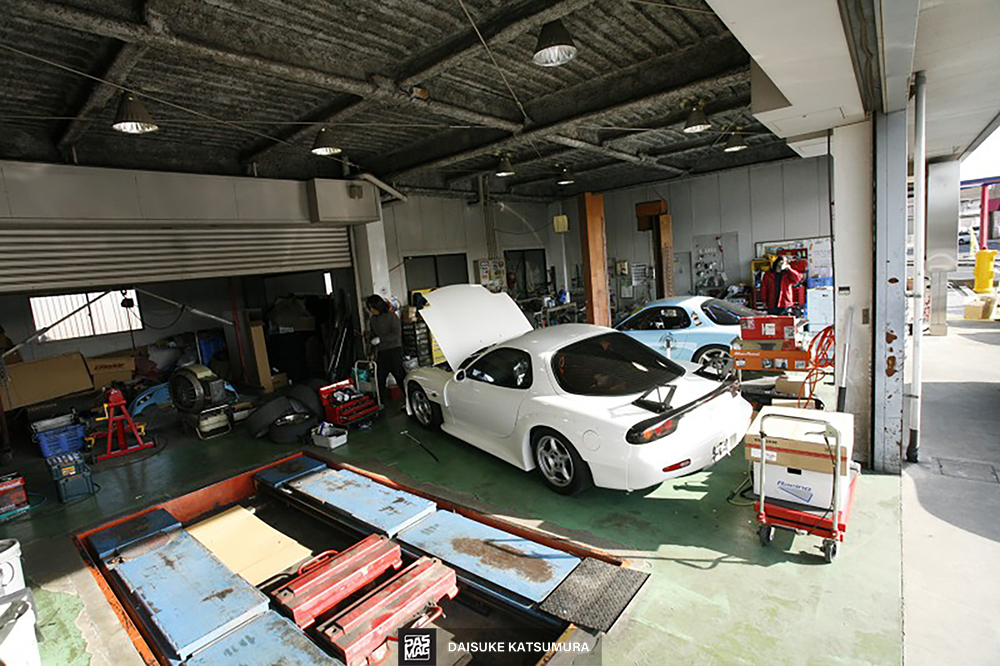 The "RE" in the RE Amemiya Co. Ltd. name stands for "Rotary Engine." Founded by Isami Amemiya back in 1974, it has developed into the most famous rotary shop with accolades from the racing industry all around the globe. Amemiya-san made a name for himself by exclusively tuning rotary engines, a practice that is even rare to find today, almost four decades later! Renowned on the streets, RE Amemiya powered cars were highly successful in Tokyo's street racing scene. RE Amemiya-built cars also popped up on high-speed "Wangan" runs to measure top speed in the Yokohama bay tunnel which exceeded 300km/h and on the timed C-1 circuit, both of which are public roads! RE rotaries quickly spread everywhere from the touge runs on misty mountainsides down through the twisties or in the port cities where groups of street drifters would practice. It wasn't uncommon to see this rotary pioneer hanging out with kids half his age doing what he was born to do – go fast.
Thirty-five years later, Amemiya has made his mark in the tuning world and has campaigned cars in this fastest form of Japanese motorsport – Super GT. In 1995, Amemiya-san debuted the FD chassis in the highly advanced touring car series under the GT300 class. The GT300 cars are limited to 300hp and 300lb-ft and Amemiya's masterful tuning was able to achieve both numbers to the exact number out of a 20B 2.0L 3-rotor engine.
Although the car was competitive, it wasn't until 2004 that RE Amemiya finally captured the season championship versus the other big dollar factory teams.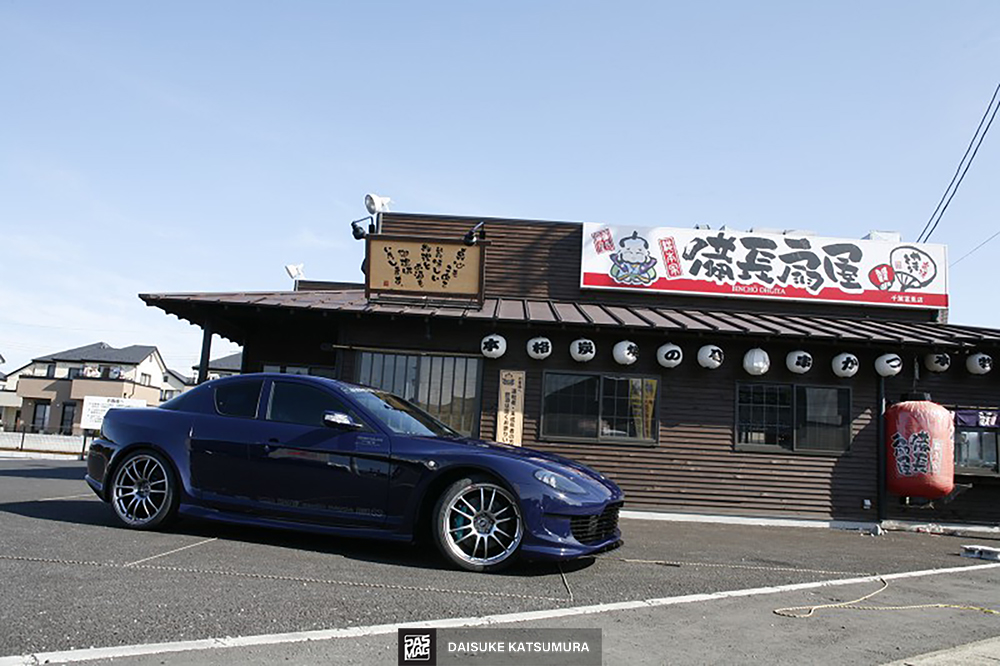 During that same year, RE Amemiya also competed in the D1 Grand Prix drifting series. The trademark sky blue SuperG FD waspiloted by Masao Suenaga. The car was a technological collaboration between RE Amemiya and GReddy; a partnership that would last for years. We've even been fortunate enough to get ride-alongs in these machines with Suenaga at the wheel. The FDs that RE Amemiya builds are unquestionably exciting and the list of parts they have produced over the years is impressive.
Every year when we visit the famous Tokyo Auto Salon, we're eager to see what RE Amemiya has conjured up next. Some outrageous designs have cropped up from the mind of Amemiya-san, even designs inspired from the great exotics of Europe. Of course, any real rotary head will tell you Amemiya-san's personal creations are even better and that his influence made the FD RX-7 one of Japan's most successful tuner platforms in production until 2002!
Photos by: Daisuke "Dice K" Katsumura
RE Amemiya Co. Ltd.
Rotary Specialist
www.re-amemiya.co.jp