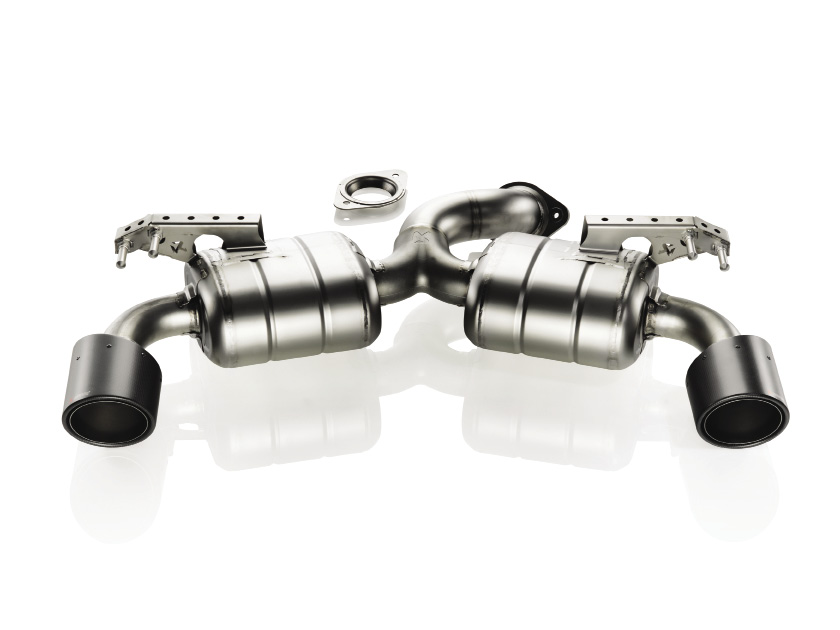 Akrapovic Mitsubishi Lancer EvO X Exhaust

Owners of tuner cars are always looking for more power and Akrapovi? systems do not disappoint. Starting with the unique muffler assembly, they achieved an 11+ horsepower gain while reducing the weight by 5 kg (11lbs.). Going to the other end of the available options, the Evolution system with the optional down-pipe produces over 31hp more than stock, while at the same time reducing weight by an amazing 16 kg (35.2lbs.) The Split Muffler design features a cast titanium Y-shaped collector and flange assembly for maximum flow characteristics. Built from a proprietary titanium alloy, this exhaust system is more durable, dimensionally stable and heat resistant than conventional commercial alloys.

For more information please visit www.akrapovic.com
---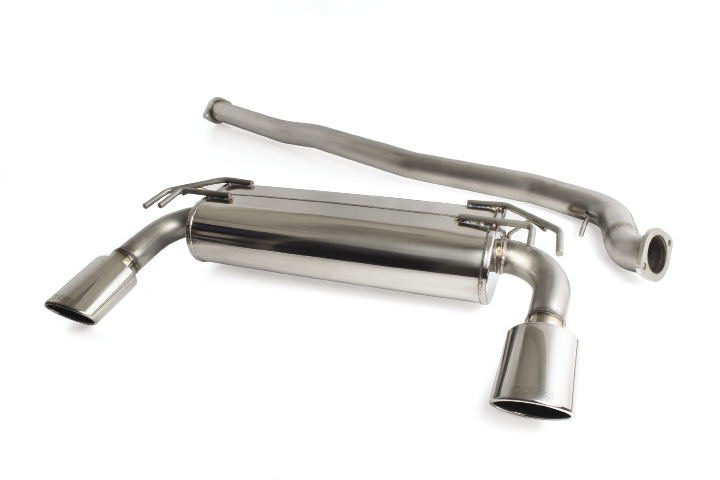 COBB Tuning Mitsubishi Evo X Catback
The COBB 3-inch SS Cat Back Exhaust for the Mitsubishi EVO X is a direct-replacement cat back exhaust boasting 304 stainless steel construction, a custom high-flow straight-through muffler design and impressive exhaust note. Potent performance need not attract the attention of over-zealous law enforcement. Despite the superior flow characteristics of the COBB EVO X Cat Back exhaust, it still conforms to strict SAE sound emission requirements of 95 decibels, even when paired with the COBB EVO X Downpipe and COBB EVO X Cat Pipe. The twin oval tips are positioned to mimic the factory set-up and follow the lines of the rear bumper cover, giving a purposeful yet subtle look.
For more visit
www.cobbtuning.com
---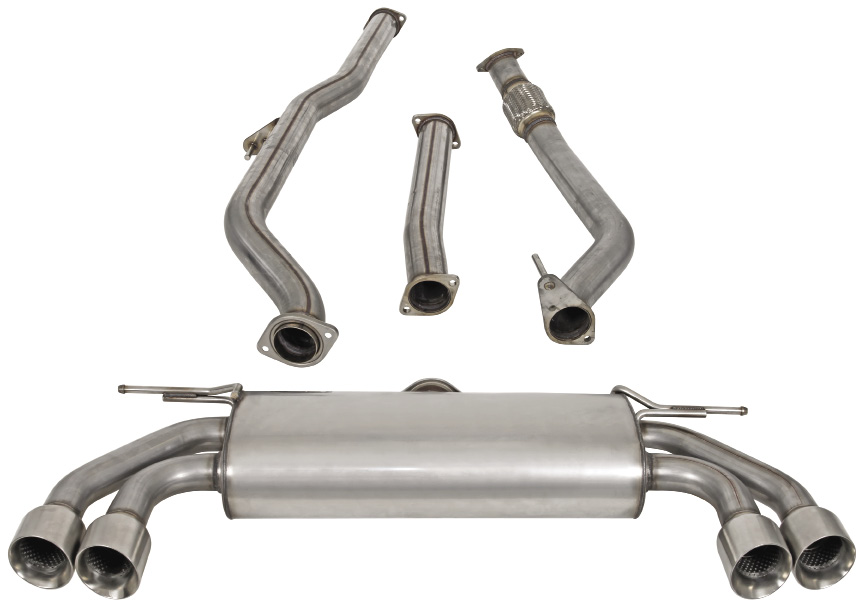 AEM Hyundai Genesis Coupe 2.0T Exhaust
AEM has released the Turbo-Back Exhaust System for the 2010 Hyundai Genesis Coupe with the turbocharged 2.0-liter four-cylinder engine. AEM's all-new exhaust systems aim to provide an increase in performance and power along with a sporty sound while maintaining OEM standards for fit and finish. For the Genesis exhaust system, AEM began construction by gathering high-quality components. Three-inch diameter 304 stainless steel mandrel-bent tubing was used throughout the system. Additionally, every connection utilizes OEM-quality 3/8-inch thick stainless steel flanges and O-rings. Even the four exhaust tips are brushed stainless steel. The exhaust system showed an estimated maximum gain of 12 horsepower at 5,600RPM and 14lb-ft at 2,700RPM. Estimated peak horsepower was also improved from the stock baseline of 157 horsepower to 162 horsepower at the wheels with the exhaust system installed.
For more visit
www.aemintakes.com
or
www.jrponline.com
---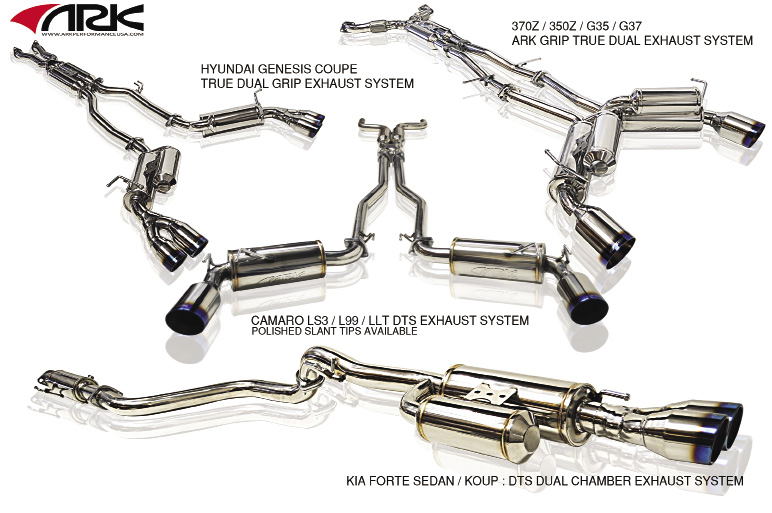 ARK Performance Import Exhaust Systems
All ARK Performance Exhaust Systems offer the best in performance, sound, and style. Whether you choose our DT-S, N-II or GRIP exhaust design, each system is constructed with high quality fully polished SUS-304 stainless steel and features mandrel-bent piping for maximum exhaust flow with dyno proven power gains. The GRIP exhaust is our most popular system, offering the least amount of drone in the industry today thanks to our signature reservoir tank chamber, pressed cap muffler for forced induction or high horsepower applications, and our X-Flow pipe technology. Our exhaust system is described as exotic, deep, with a smooth tone giving your car the ultimate pleasure when driving on the street and/or on the track.
For more visit
www.arkperformance.com
---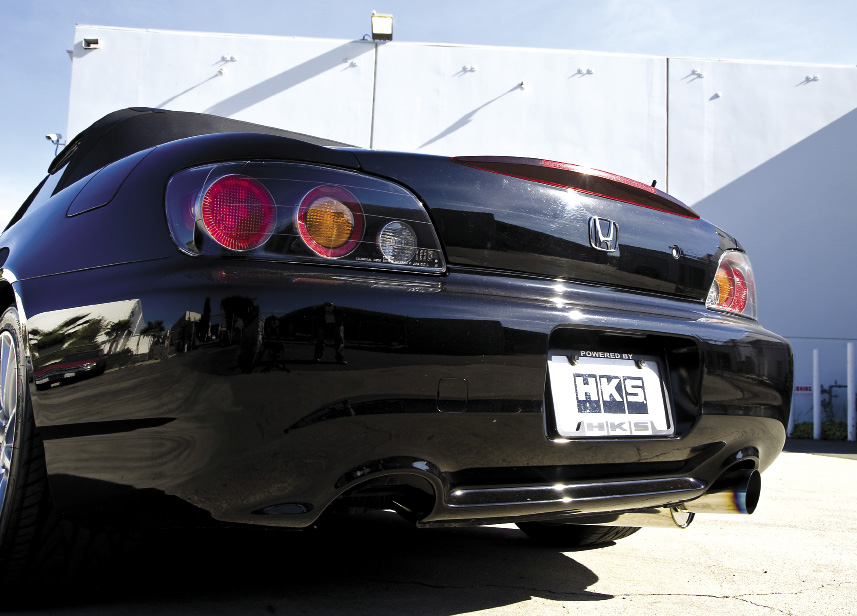 HKS Hi-Power Exhaust for Honda S2000
HKS USA introduces a new single-side exit exhaust system for the Honda S2000; the Hi-Power Racing Version. With the new Hi-Power Racing Version, HKS was able to answer customer demand for an affordable 75mm exhaust system that allows maximum performance potential on track-driven and forced-induction S2000's. Utilizing a polished SUS304 muffler and 75mm SUS304 piping routed to fit all model S2000's, the Hi-Power Racing Version also features a 97mm titanium tip that is adjustable in length to accommodate both the AP1 and AP2 models.
For more visit
www.hksusa.com
or
www.motovicity.com
---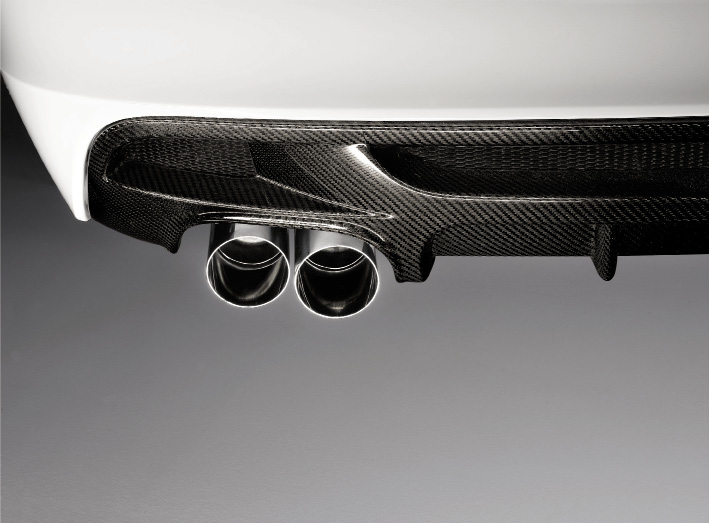 BMW Performance 1-series & 3-series Exhaust Systems
The BMW Performance exhaust system doesn't just give your BMW a distinctive sound. It also reduces backpressure in the exhaust system, which improves engine response. The outward sign of these inner qualities can be found in the shape of the classic twin tailpipes in chrome-plated stainless steel. These are developed around the specific characteristics of the engine for optimum performance. It's the performance you can hear and feel. Available for specific 1 Series and 3 Series models.
For more visit
www.bmw.ca/performance