Agency Power
Brake Lines
Agency Power has a wide variety of steel-braided brake line and clutch line kits for high-end performance cars. These kits are USA made and meet strict D.O.T. certifications. All kits are assembled for quick installs and include fittings, hoses, and necessary hardware. Steel-braided lines improve component performance over stock rubber hoses, providing firmer response and more control. Sold as pairs, these brake lines work with the OEM braking system. Expect about a week for delivery.
---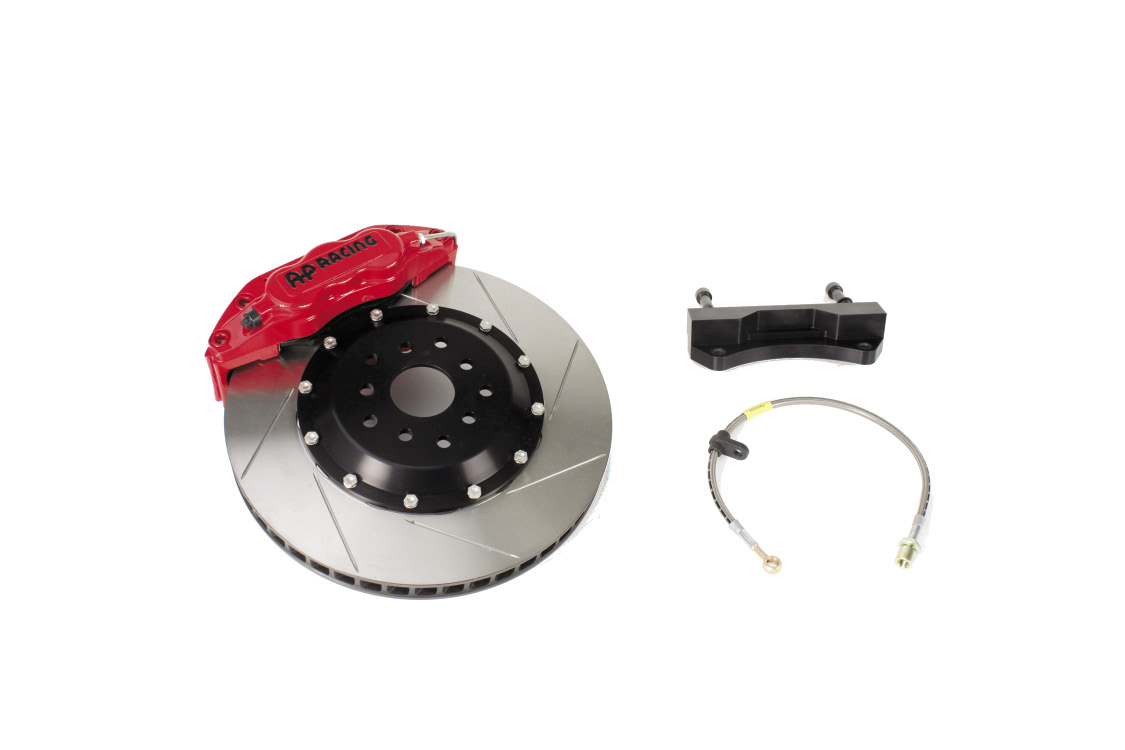 STILLEN / AP Racing
Big Brake Kit for the 2013 Scion FRS & Subaru BRZ
STILLEN has three new brake upgrades for the Scion FR-S/Subaru BRZ platform.
AP3120 (Front)
Features AP Racing's CP5200 4-piston caliper with a 330x28 mm two-piece disc.
AP6100 (Front)
Features AP Racing's CP7040 6-piston caliper with a 355x32mm two-piece disc.
AP6150 (Rear)
Features AP Racing's CP5147 4-piston caliper with a 330x25.5mm two-piece disc.
All calipers in these upgrades have pressure and dust seals to give you performance on the street and the track.
---
Brembo
Big Brake Kit
The Brembo Gran Turismo system's level of technology and performance is unrivaled by any other product on the market. They are designed to give you the advanced technology behind Brembo racing systems without compromising the drivability and comfort features of an OE Brembo system. Brembo engineers design each brake upgrade specifically for your vehicle and driving conditions.
---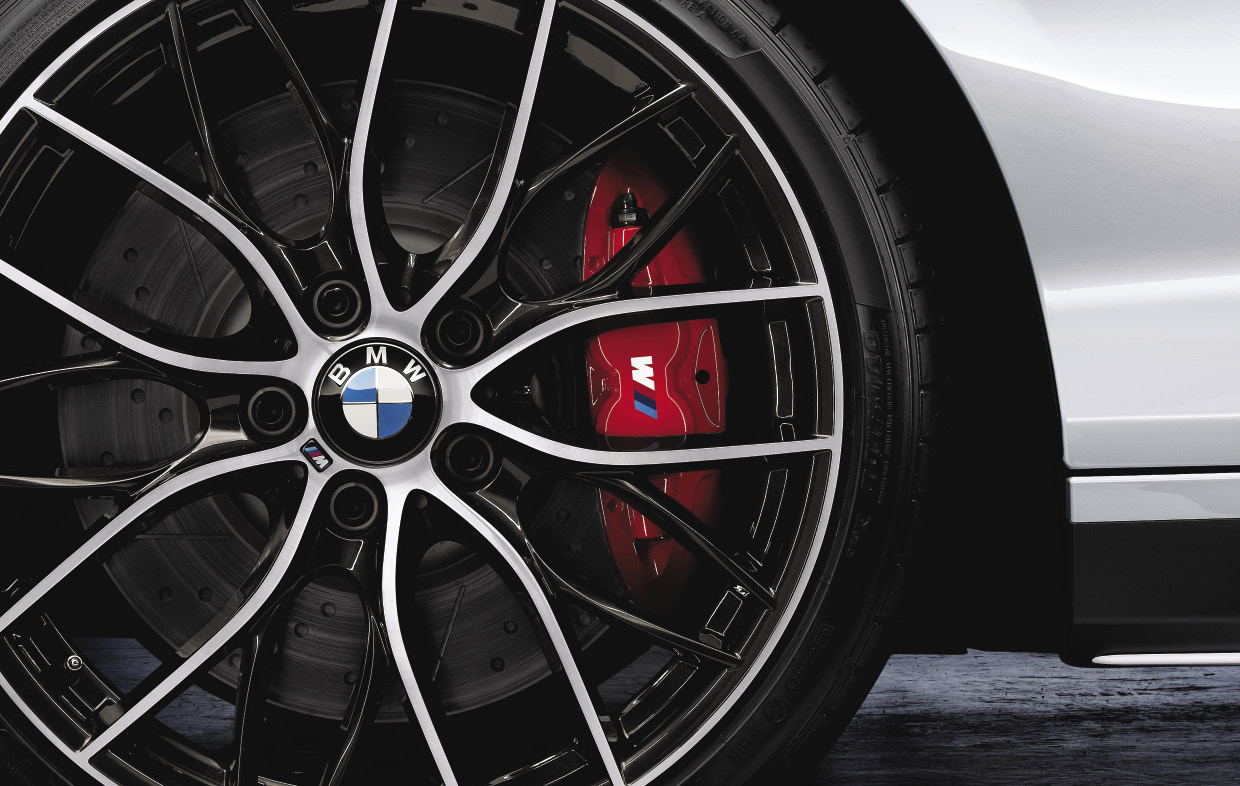 BMW
18" M Performance Sport Brake
Included in the new BMW M Performance Parts line up, these 18" M Performance Sport Brakes offered for the new BMW 3 Series Sedan (F30) will definitely turn heads. The new brakes include 4-piston aluminum fixed calipers on the front axle, 2-piston aluminum fixed calipers on the rear axle and are branded with the BMW M Logo. In addition, they come in three different colors: M Performance Red, M Performance Yellow and M Performance Orange.
---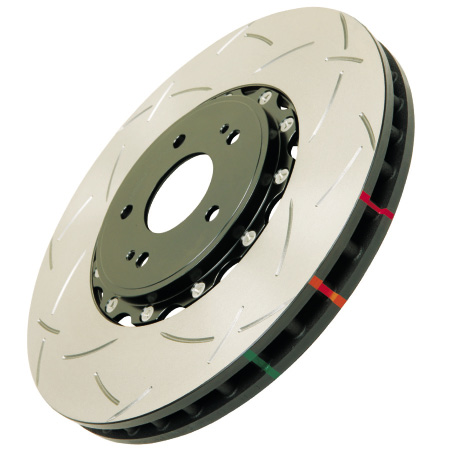 Disc Brakes Australia
Club Spec Brake rotors
Disc Brakes Australia has just released their innovative new Club Spec Brake rotors. The new T3 slot design efficiently clears dust and debris while cleaning the rotor for a better friction surface. The Club Spec rotors are a heavy-duty performance rotor designed specifically for the spirited street or track driver.
---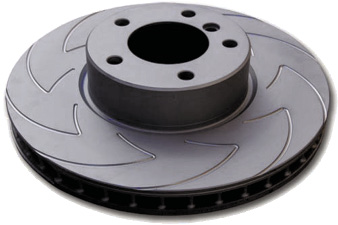 EBC Brakes
Blade design BSD series
EBC's Blade design BSD series made with the new High Carbon cast iron material.
High Carbon rotors have long been the OEM builders' choice on high-end cars and include benefits like reduced thermal cracking, better noise/vibration dampening and decreased distortion.
These High Carbon Blade rotors are available for most popular models with prices that are below the ones from OEM parts.
Match this with your choice of EBC pads for awesome stopping power.
---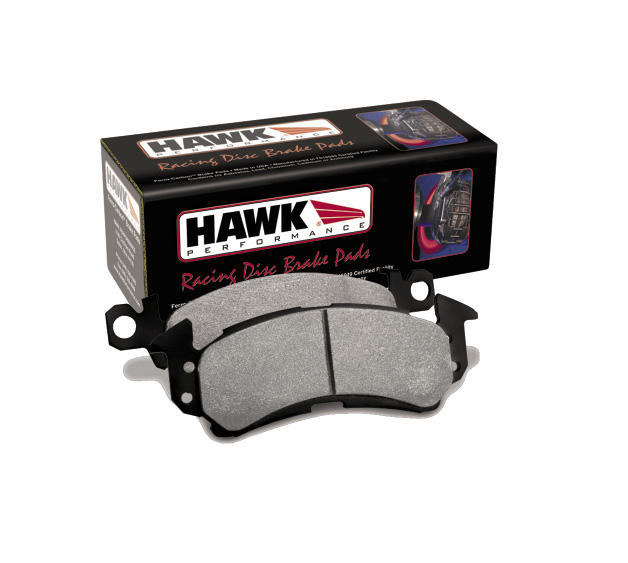 Hawk Performance
HP PLUS—AUTOCROSS BRAKE PADS
The Ultimate Double-Duty Friction Compound
Hawk's HP Plus race compound can handle the track as well as the everyday without needing a change. Developed for sport driving in Track Day applications, this friction formulation offers lower wear rates and higher torque values.
WARNING! Due to the friction levels produced by this product, pad life may be affected. These pads come with a limited lifetime warranty. See the FAQ section on our website for warranty information.
---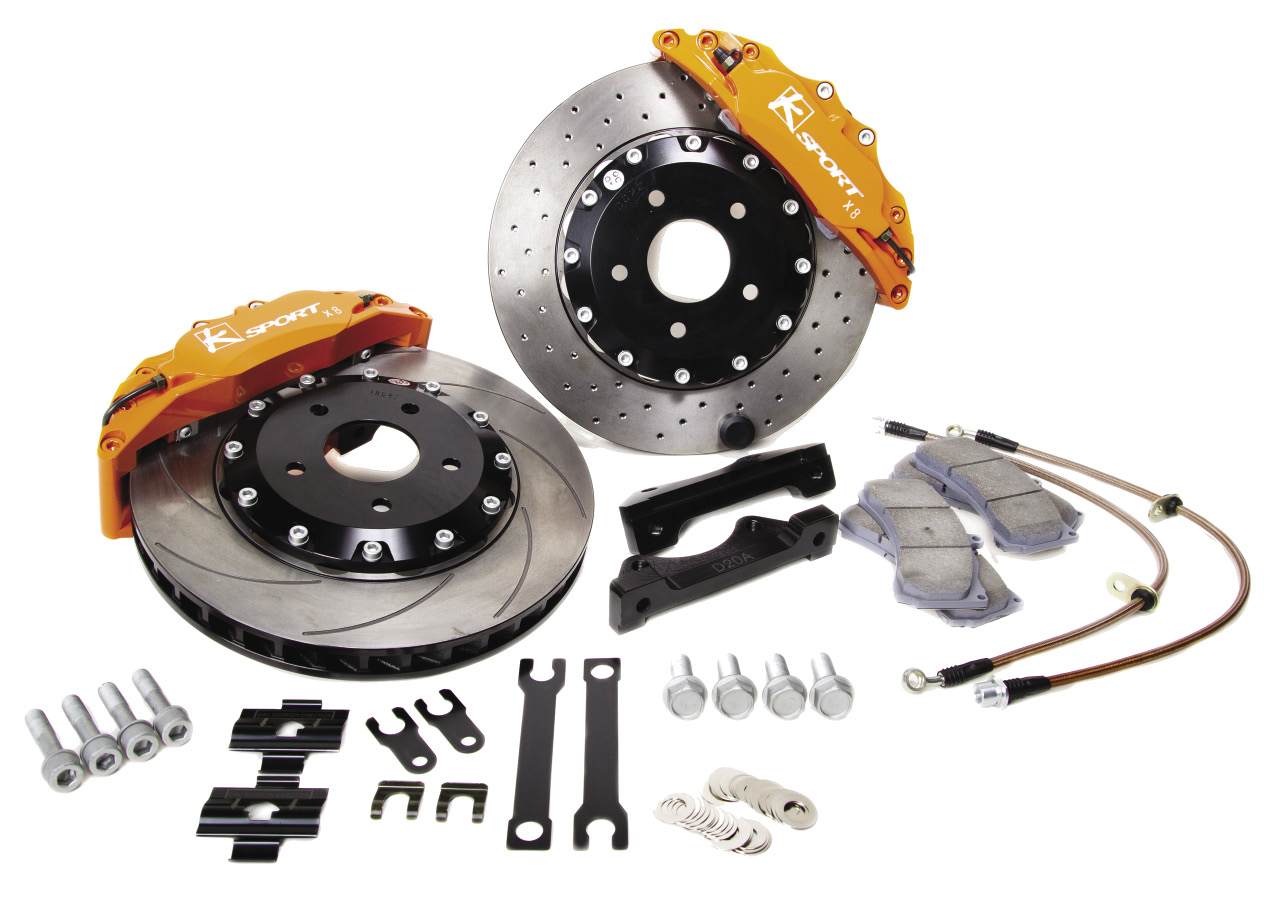 Ksport
ProCompand SuperCompBig Brake Kit
www.ksportusa.com
Ksport ProComp Big Brake Kits are the pinnacle of stopping power. Boasting 11" rotors and up to 16.6" with 4/6/8 pot aluminum calipers (depending on disc size) that are available in a variety of colors.
Key Features:
- 11" to 16.6" rotor sizes available slotted or cross drilled.
- 4/6/8 pot aluminum calipers with either street or race pads.
- Two-piece rotors to prevent vibration at high speeds. Floating discs optional for 13" and above.
---
Project Mu
Forged Caliper Kit
The Project Mu Forged Caliper Kits have been developed from data received from JGTC and Super Taikyu racing in Japan. The larger diameter rotors improve the thermal capacity of the brake system, increasing performance by reducing brake fade and providing consistency on the track. The super-stiff forged caliper prevents caliper flex, providing exceptional feel, modulation and reliability. These kits come in several custom finishes but the signature Project Mu teal comes standard with it.
---
Power Slot
Centric Parts® Cryogenic Treated Rotors
Even tougher than our standard rotors, cryogenic treated rotors offer improved service life, especially in high thermal load vehicle applications. Cryogenic treatment is a one-time stress relief process that involves both cold and heat cycling to more precisely align a rotor's molecules. Whether it's StopTech® AeroRotors®, Power Slot® performance rotors, Centric® Premium or C-Tek® replacement rotors, Centric Parts® stocks a cryo rotor for your vehicle application.

---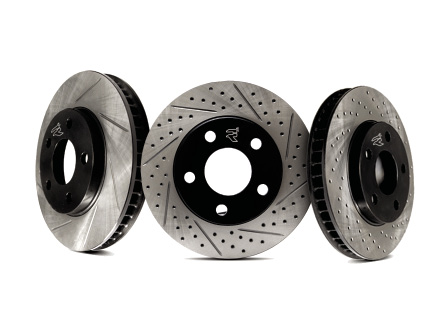 R1 Concepts
High Carbon Premium-Series Performance Brake Rotors
We took our Premium-Series Rotors to the next level by adding Carbon, Molybdenum, and Chromium to increase the strength and stopping power. Whether you're on the track or on the street, our Premium-Series Rotors will deliver consistent performance during constant braking situation. Double disc ground friction surface for quick break-in, Black E-Coating for rust protection, and Mill Balanced to ensure smooth operation at any speed. These are high performance rotors without the high performance prices.
---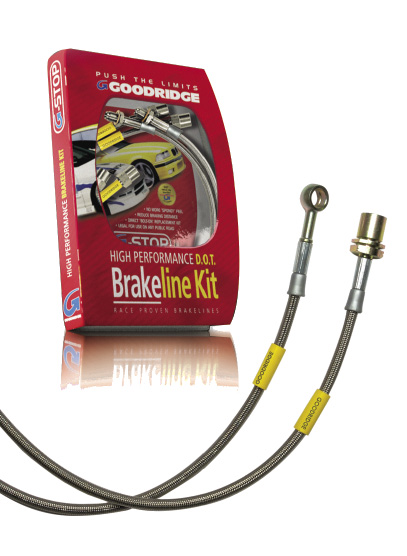 Goodridge
Stainless Steel Braided Brake Lines
www.optionsauto.com
Goodridge stainless steel braided brake lines are the standard in professional motorsport. There's no room for volumetric expansion, or "mushy brakes" caused by rubber lines. An efficient braking system allows you to get deeper into the corner and onto the accelerator faster. Additionally, when G-Stop brake hoses are used with an ABS system they virtually eliminate brake pedal "chatter" and significantly reduce stopping distance. DOT Certified and T.U.V. approved
Available at Option Auto Salon
---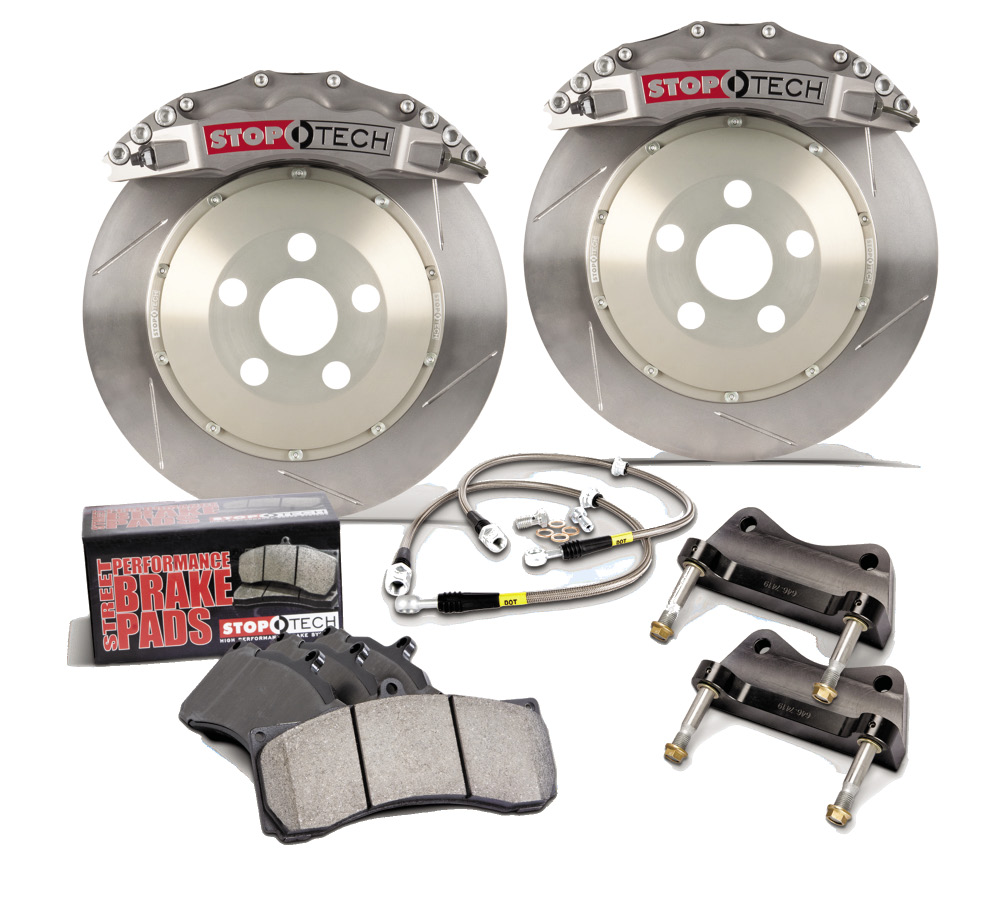 StopTech
Trophy Brake Systems
www.stoptech.com
They include forged, lightweight StopTech® STR calipers, floating, slotted AeroRotors®, stainless steel brake lines and race-engineered caliper brackets. StopTech also offers full race pads and high-performance brake fluid to complete your system. Available in track and street versions - the Trophy Race System uses full-floating mounting hardware to eliminate pad knock-back, and eliminates dust boots. Trophy Sport Kits add StopTech® Street Performance Brake Pads, silicone dust boots and anti-rattle rotor mounting hardware for quieter operation.

---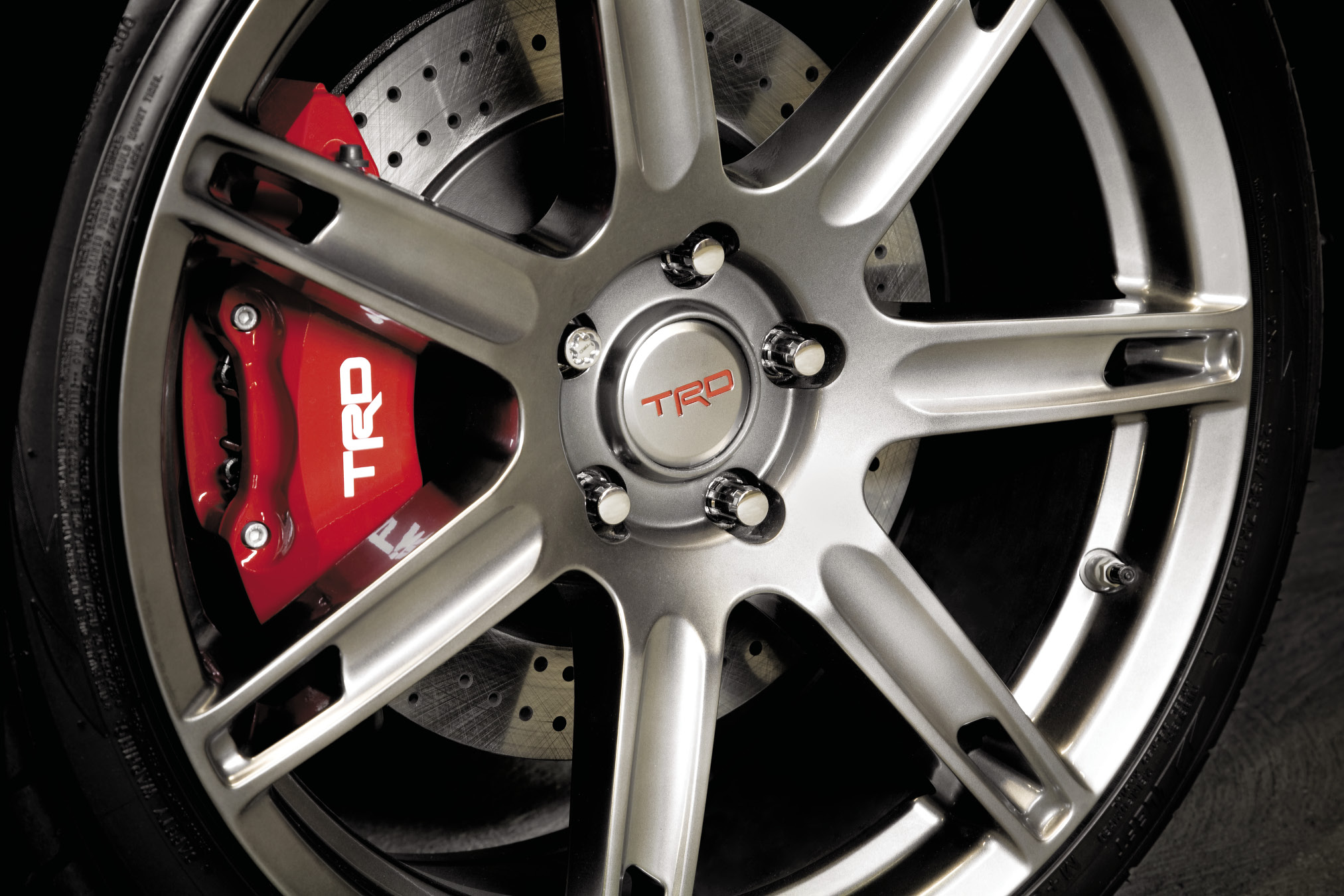 TRD

tC Big Brake Kit
The TRD High Performance Big Brake Kit delivers confidence-inspiring performance, improved stopping distance and enhanced pedal feel. Optimized for the tC, the four-piston opposed fixed caliper design helps to maintain braking torque distribution. Additionally, the application-specific, one-piece rotor design features e-coated non-friction surfaces, maximizing corrosion resistance while reducing maintenance requirements. Kevlar/ceramic compound performance brake pads and stainless steel braided brake lines with Teflon®-reinforced construction included.
---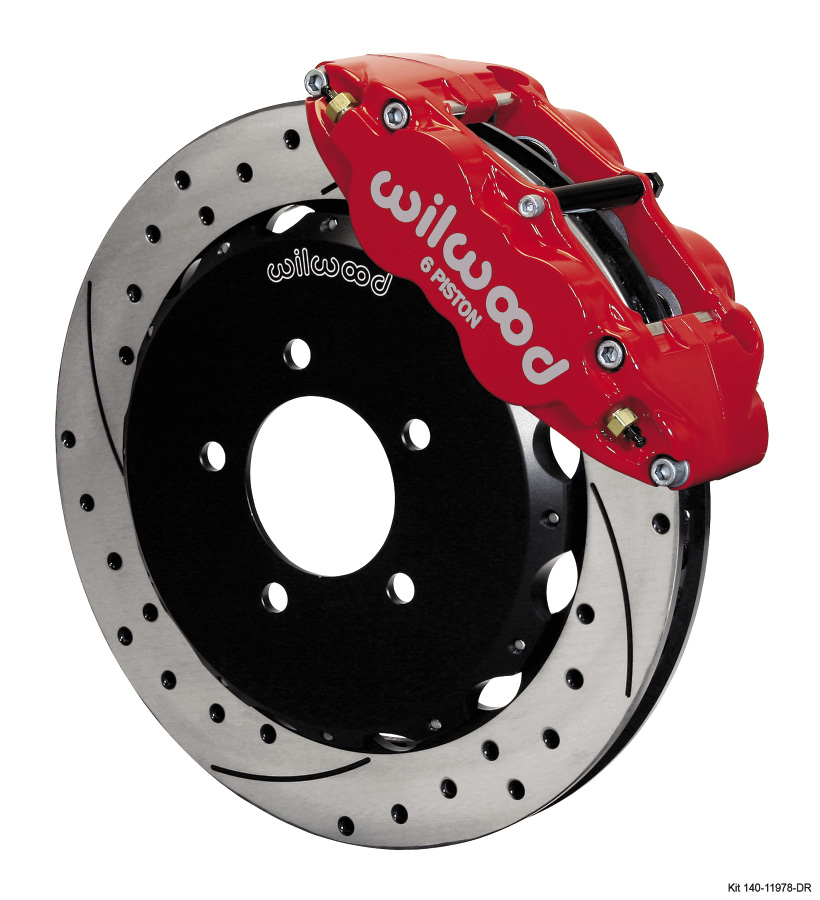 Wilwood Engineering
Front brake kit for the 2006-Present Honda Civic's and the 2010-Present Honda CRZ's
Wilwood Engineering has recently introduced a front brake kit for the 2006-Present Honda Civic's and the 2010-Present Honda CRZ's that feature the latest in Big Brake Technology. Featuring the Forged Narrow Superlite six-piston calipers that work perfectly with the OE master cylinder and ABS functions. The caliper is used with a lightweight two-piece rotor assembly with an aluminum hat and the buyer's choice of a slotted or drilled and slotted rotor assembly.