This Front Pro+ Brake System for the 2012-2016 Scion FR-S from Baer features the 6-piston, 6P caliper mounted to a 14", 2 piece slot, drill, zinc plated rotor. The 6P caliper has D.O.T compliant dust and weather seals and uses the popular D0731 pad type. Rotors are pre-assembled with NAS high grade stainless hardware. All mounting brackets, stainless braided hoses and hardware are also included. The 14" Pro+ is designed to fit most 18" or larger wheels.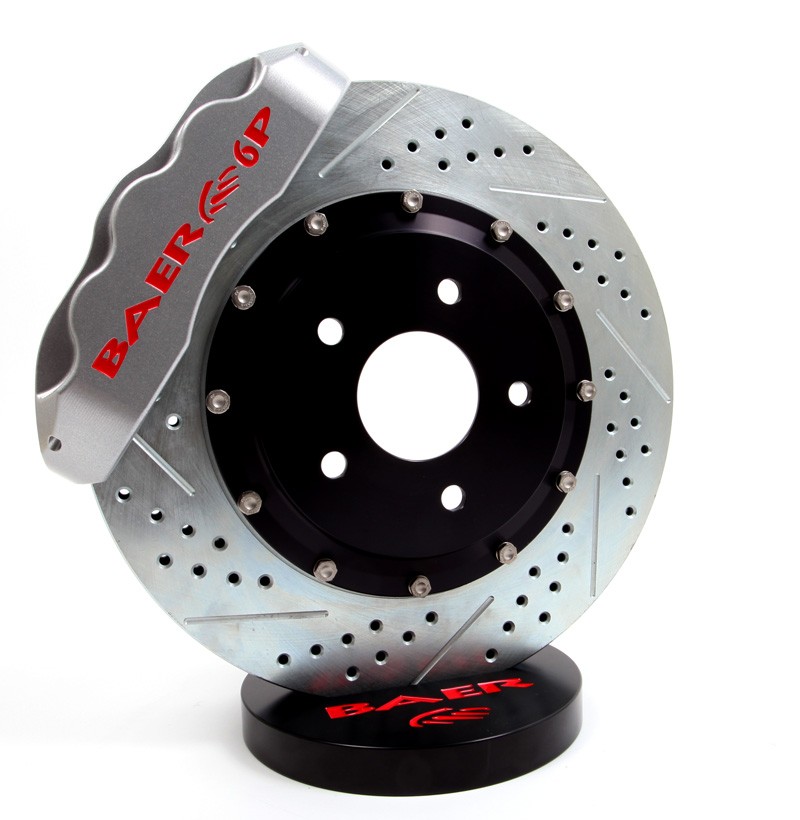 Features
Rotor Size/Type:
Replacement Rotor Rings:
6910222 (Left) / 6920222 (Right)
Caliper/Piston Count/Mount Type:
Replacement Pads:
Minimum Wheel Size:
18" (Use template to verify fitment, link below)
System Includes:
Calipers, Rotor & Hat assemblies, Brackets, Stainless braided brake hoses & mounting hardware
Notes:
Designed to be used with OE FR-S and BR-Z Spindle and hub
For more information, visit baer.com.