Photos by Fardeen Shere
---
Matt Budziosz first laid eyes on a Z32 at the age of five. It was that moment he fell into to the JDM scene and knew he'd one day own a Z Series. Now an adult, Budziosz has not only fulfilled his childhood dream but has build a champion show car with his 1990 Nissan 300ZX TT.
"I ended up buying this one which was a factory original naturally aspirated model (which I converted to twin turbo with a JDM TT Swap) and even now when I see a Z32 on the street, regardless of trim level or even condition, it puts a big smile on my face," explains Budziosz.
Budziosz's original intention was to keep the car "as close to stock as possible with small touches like wheels and suspension," but that quickly changed when he began exploring performance tuning and modifications. "I did the twin turbo conversion and right away decided to get all the bolt ons available [and] upgrade the turbos and fuel system. Of course with that came the NIStune ECU. The 275 Michelin Pilot Super Sport tires I had just weren't getting traction, even in 3rd gear on the highway, which led to the wide body build."
The twin turbo conversion, which was done by AMS Motorsports, helps bring the 300ZX engine to 550 whp with 500 ft-lbs of torque. Of course there are some who'd say that's plenty of speed for a daily driver but not Budziosz – he's aiming for 1000+ whp!
Budziosz extends a special thanks to a handful of people who helped him get here. Special thanks goes out to Chris from JA Automotive, Hilary from Ink & Iron Autobody, Dan from Dan Fournier Metalworks, Vuk from AMS Motorsports, Blain from RIgtheous Garage, and Ronan from RoRo Designs. #pasmag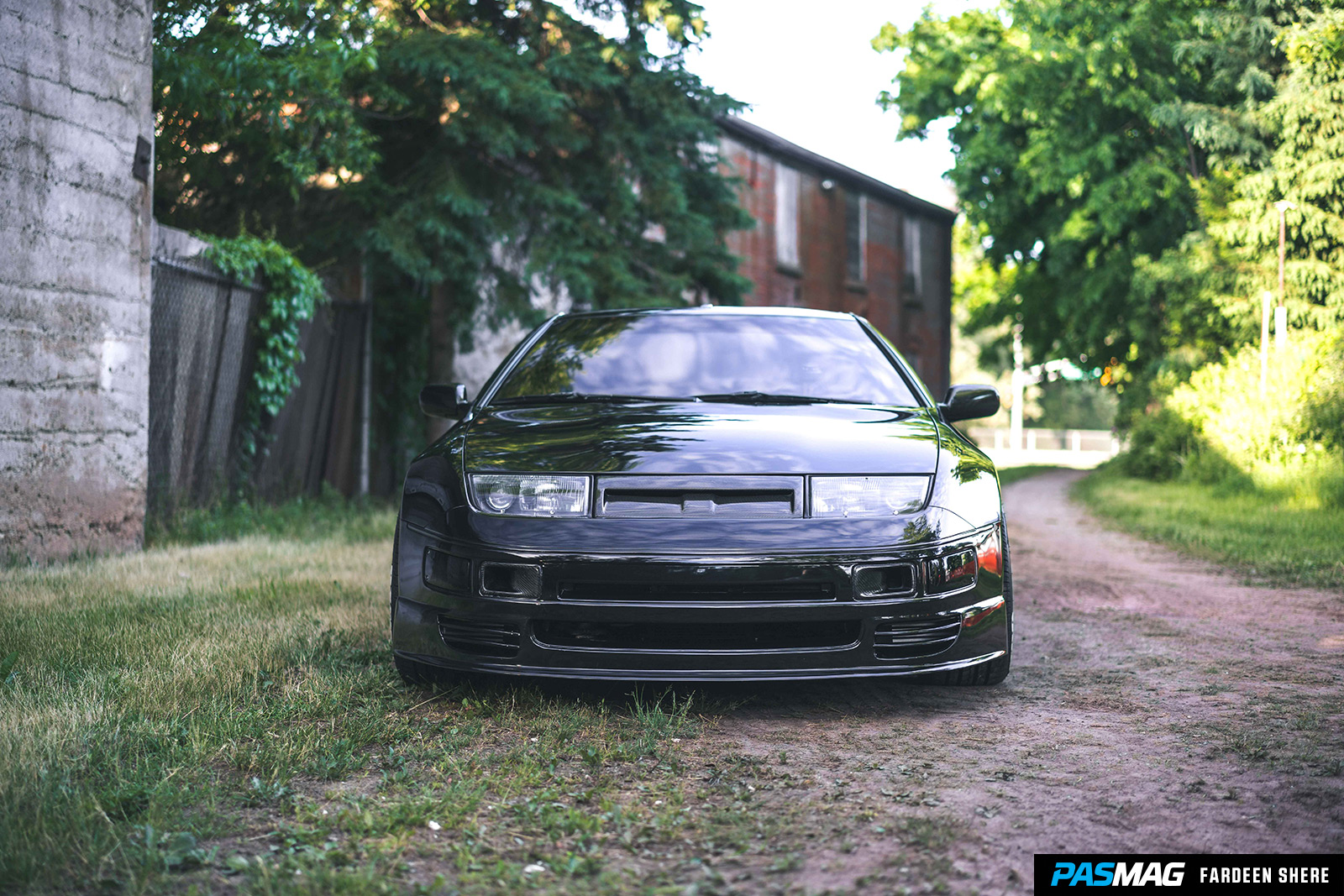 With 53% of the Popular Vote, Matt Budziosz is the PASMAG Tuner Battlegrounds #TBGLIVE winner at Fitted Lifestyle in Brampton, ON!
ESSENTIALS
Vehicle: 1990 Nissan 300ZX TT
Owner: Matt Budziosz
Location: Brampton, Ontario, Canada
Engine: Nissan VG30DETT 3L V6
Horsepower: 550 whp
Torque: 500 lb-ft
SOCIAL
Facebook: https://facebook.com/300zxMatt
Instagram: https://instagram.com/300zxmatt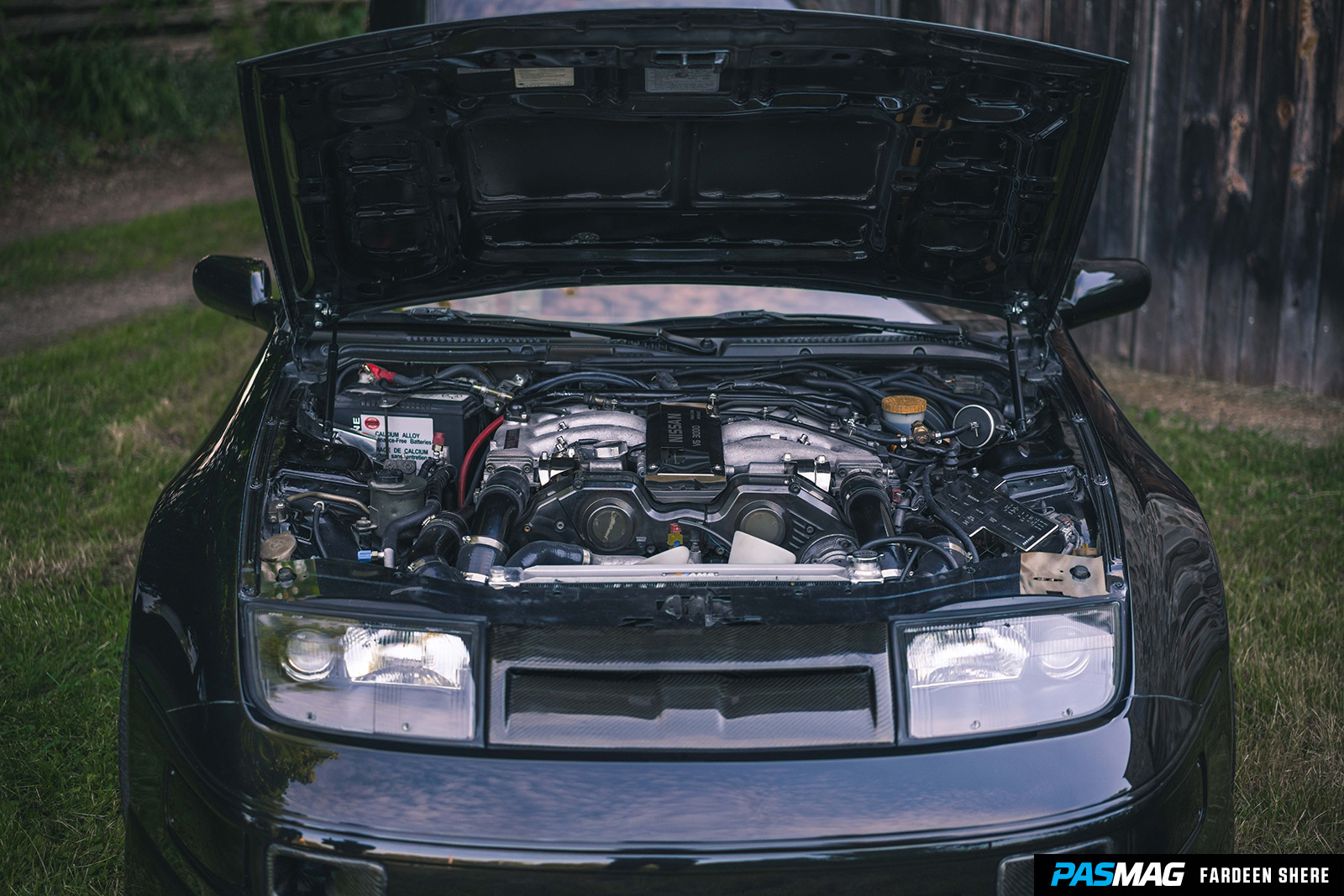 ENGINE

AMS Motorsports (short shifter, triple core aluminium race rad, black radiator brackets, NA to TT full conversion, silicone upper & lower radiator hose, silicone coolant bypass hoses, smoked timing covers, 2.5-inch OMEGA side-mount intercoolers, customized OEM SMIC brackets, 2.5-inch intercooler piping w/discharge pipes, 2.5-inch intake piping, intercooler ducts, MaxFlow manifolds (x2), dual intake, stainless steel engine bolt kit, PTU relocation, polished throttle cable cover and fuse box covers, A/C adaptor retrofit kit, NA to TT A/C conversion, brake master cylinder brace)
AMS Motorsports lightweight pulley (power steering, water pump overdrive, alternator, crank)
Nismo (fuel pump, oil cap, radiator cap, 740cc fuel injectors (x6))
CZP (brushed stainless steel battery tie down, silicone turbo coolant hoses (x4), Chromoly clutch pivot ball, stainless steel braided clutch line, cooling panel)
GReddy magnetic oil drain bolt plug
Z1 Motorsports (NA to TT radiator conversion bracket, 2.5-inch compressor inlets (x2), high pressure adjustable wastage actuators (x2), stainless steel braided turbo oil feed lines (x2), silicone wastegate actuator hoses (x2), full injection adapters (x6), full injection harness adapters)
JDM EFI engine harness
Delete (AIV, EGR, PRVR, cruise control, throttle body coolant lines)
HKS SSQV4 blow off valves (x2)
NGK iridium plugs
Gates Racing kevlar timing belt
Garrett GT2860RS BB turbos (x2)
South Bend Clutch TZ Series Stage 3
Fidanza 11.5 lbs lightweight flywheel
JWT intake filters (x2)
AMS High Capacity Oil Cooler
Z32 Innovations Low Profile turn signal pigtail harnesses and motor mounts
Type 2 PTU
ZSPEC J30 spring covers and battery cable bracket
WINFactory hood prop conversion kit
EXHAUST
Custom 3-inch turbo-back exhaust w/ HKS HiPower mufflers
PERFORMANCE ELECTRONICS

NIStune ECU w/ feature pack
GReddy Profec boost controller
HKS Type-1 turbo timer
Selin Design 2nd gen dual mass air translator
AEM digital gauge (AFR (x2), fuel pressure, voltage, boost (x2))
DRIVETRAIN

NA transmission and differential (r)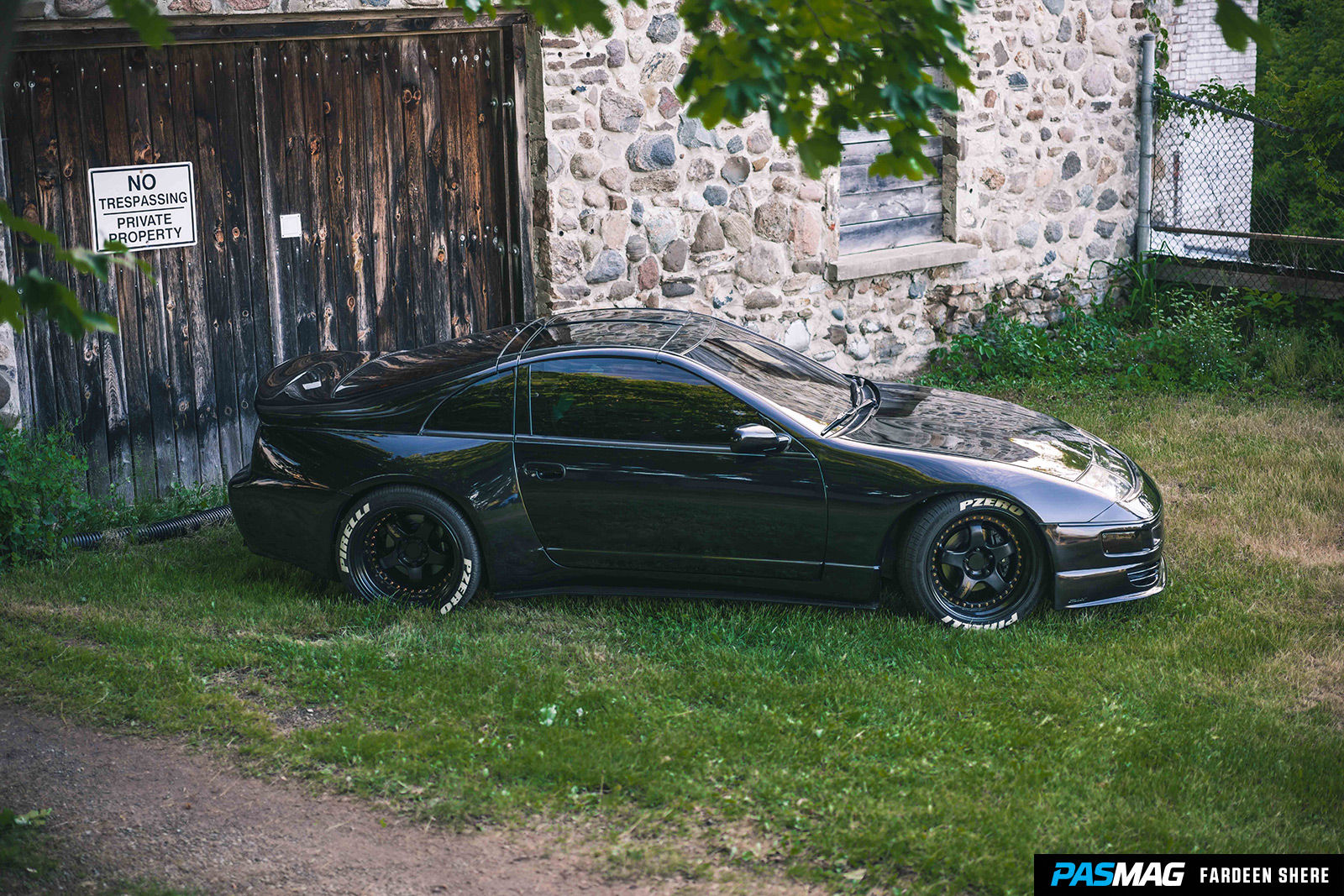 WHEELS/TIRES/BRAKES

Work Meister S1 3-piece wheels - 18x9 +22 (f), 18x13 +5 (r) Black w/ gold pearl powdercoat
24k gold hardware
Gorilla steel extended closed end lug nuts
Aluminum center caps
Pirelli P Zero Rosso tires w/ white print - 245/40/18 (f) / 335/30/18 (r)
Z32 calipers (f/r)
AMS Motorsports MAX rotors and carbon ceramic pads
CHASSIS & SUSPENSION

AMS Motorsports (inner & outer tie rod ends, 'Black Series' 20-way race coilovers, upper strut bar (r))
AMS Motorsports adjustable (upper control arms (f), tension rods, control arms, toe arms, sway bar end links (f/r))
EXTERIOR

Black w/ 24k gold pearl paint
Hand-crafted metal widebody
RS Performance Type 3 carbon fiber nose panel and fog ducts
WINFactory CSL-R spoiler lip
Stillen Type III lip (f)
Customized OEM NA to TT bumper (f)
Kaminari side skirts and door filters
TwinZ Design (side skirt extensions, Type 2 modified bumper (r), diffuser (r))
Shaved (headlamp washers, side markers (r), antenna, window wiper (r), washer nozzles)
Vortex Motorcycle gas cap
LIGHTING
OEM '99 taillights
Exterior and interior LED bulbs
HID projector headlights
INTERIOR

NRG steering wheel hub w/ quick release adapter
Grip Royal 'Royal Knight' racing wheel
300-degree triple gauge din panel
Stillen dash pod w/ custom face
Nismo shift knob
Takata 3-inch 6-point SFI harnesses
Bride ZETA III seats w/ side mount brackets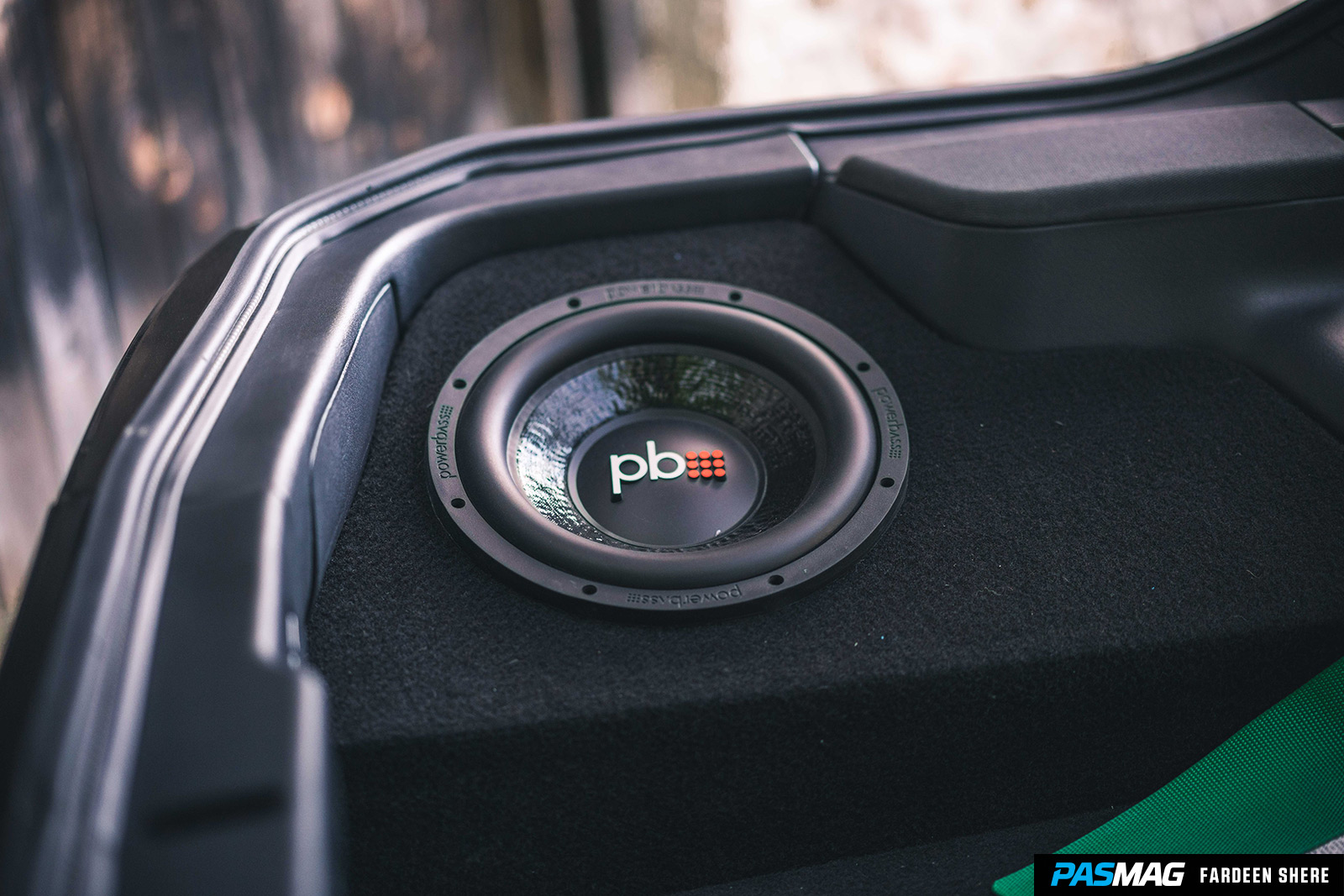 AUDIO & MULTIMEDIA

PowerBass M-104D 10-inch subwoofer (x2)
Kenwood KDC-X996 in-dash deck
PowerBass ASA-2000.1d amplifier w/ 2XL-653 component speakers
ZEnclosures 10-inch subwoofer enclosure (x2) and counter amp panel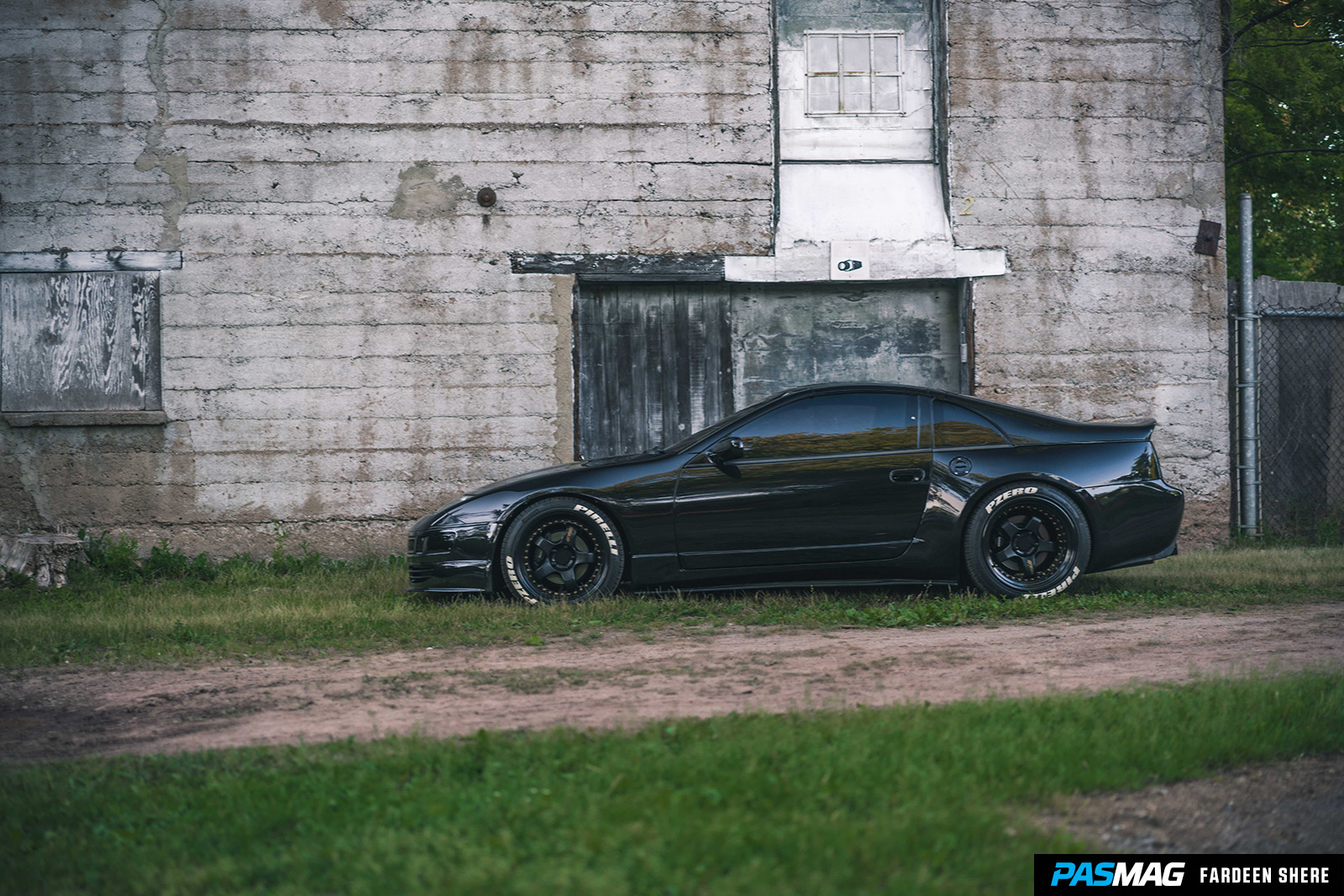 Contributors: Adam Steinberg, Fardeen Shere.