Vehicle import laws have been a thorn in the side of enthusiasts for as long as they've existed. In Canada, if you want a sweet right-hand-drive whip, you have to wait until it's at least 15 years old. If you're a resident of the US of A, then you'll be waiting another 10 years on top of that. By then, the car is 25 years old and has probably started a family or just finished post-secondary school. That's just wrong! The laws in the US need to change in consideration of the car. Think of the JDM rides, won't you, Obama?
I digress...
Richard P was living the dream as far as Japanese car culture is concerned. Enrolled in the military and deployed with the Navy in Japan, he was able to soak up every iota of JDM goodness. Shortly after landing, he bought himself a dream car: a 1993 Skyline GT-R. After having a blast in that for a while, it soon dawned on P that he couldn't bring his R32 back with him, as it wasn't the ripe age of 25 just yet. So, he started scouting around for something else that would tickle his Skyline bone, as well as be legally driven around in the States.
"I was looking for another car to bring back and I had narrowed it down to a couple older Skylines," Rich recalls. "I had actually just lost out on a couple Yonmeris (four-door Kenmeri) when I found this R30."
More specifically, it was an HR30 Skyline, which meant that it came from the Nissan factory housing an L-series engine. A DR30 has an FJ-series motor under the hood, and is a little more common. Originally, the one that P had set his sights on was a GT with the turbocharged L20 powerplant, but that had been swapped out for the 3.0-liter L-series instead.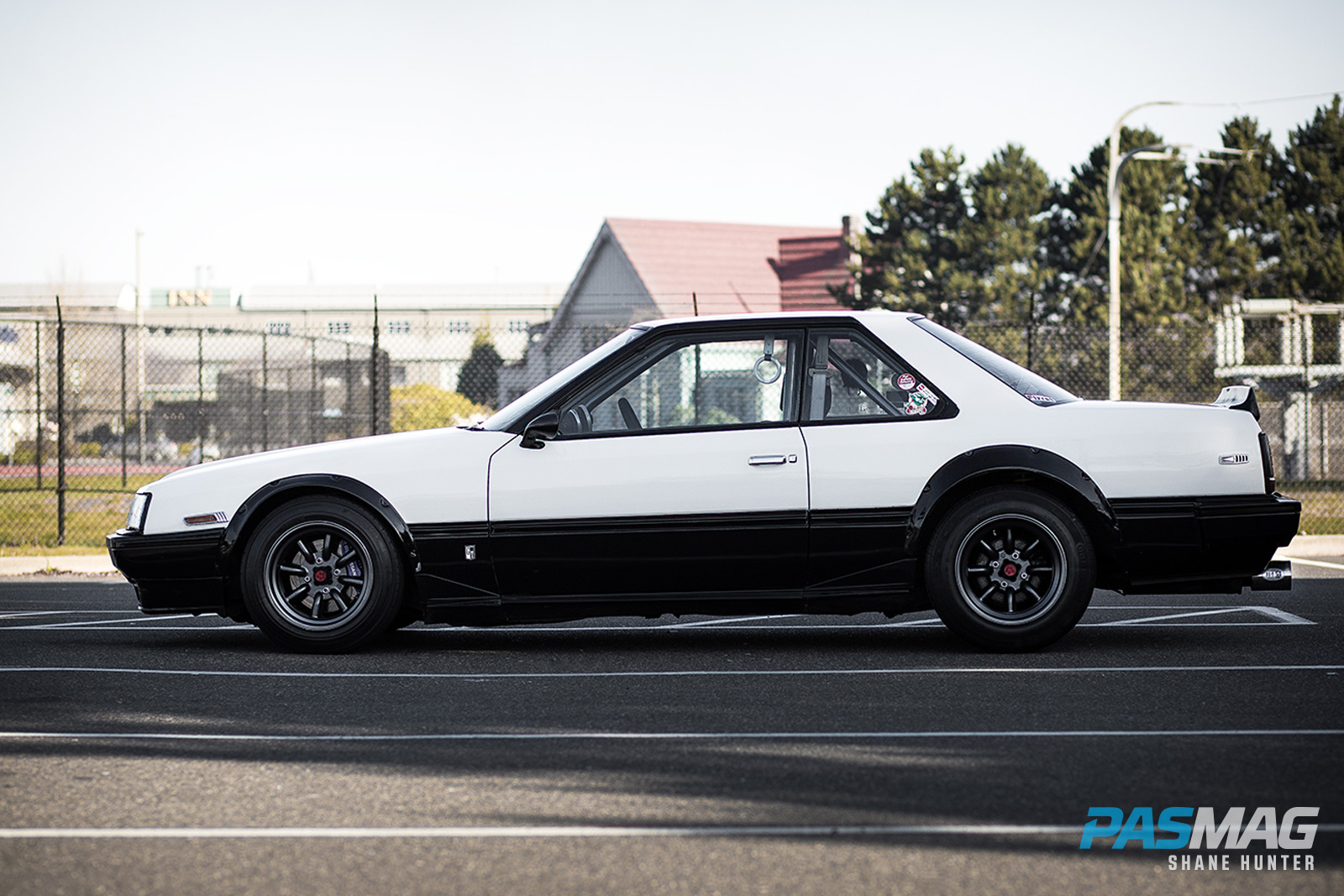 "[The car] was actually from another American," winces P. "He had bought it off of a Japanese guy. I saw pictures of the car from when the Japanese guy had it and it was beautiful and done up; when I got it – I don't know what that guy did to it – it was all beat up and the exhaust… I don't even know if you could those welds."
Rich didn't really even want an R30 in all honesty, but the price he paid paired with the L-series engine and mix of '70s and '80s styling made it hard to pass up. Even though it was in rough shape, rattled, was super loud and smelled of gasoline, P was able to look past the shortcomings and envision something really special coming out on the other side. He says that everything in the car has been taken out and put back or replaced since.

Even though P was in the motherland of all that is JDM, getting parts for the car wasn't the easiest, as the HR30 is still a little obscure over there. Funny enough, because of the overwhelming amount of L-series support in Japan, the performance parts were the easiest to tackle. Even so, the build is a total Frankenstein, but one that will make purists happy.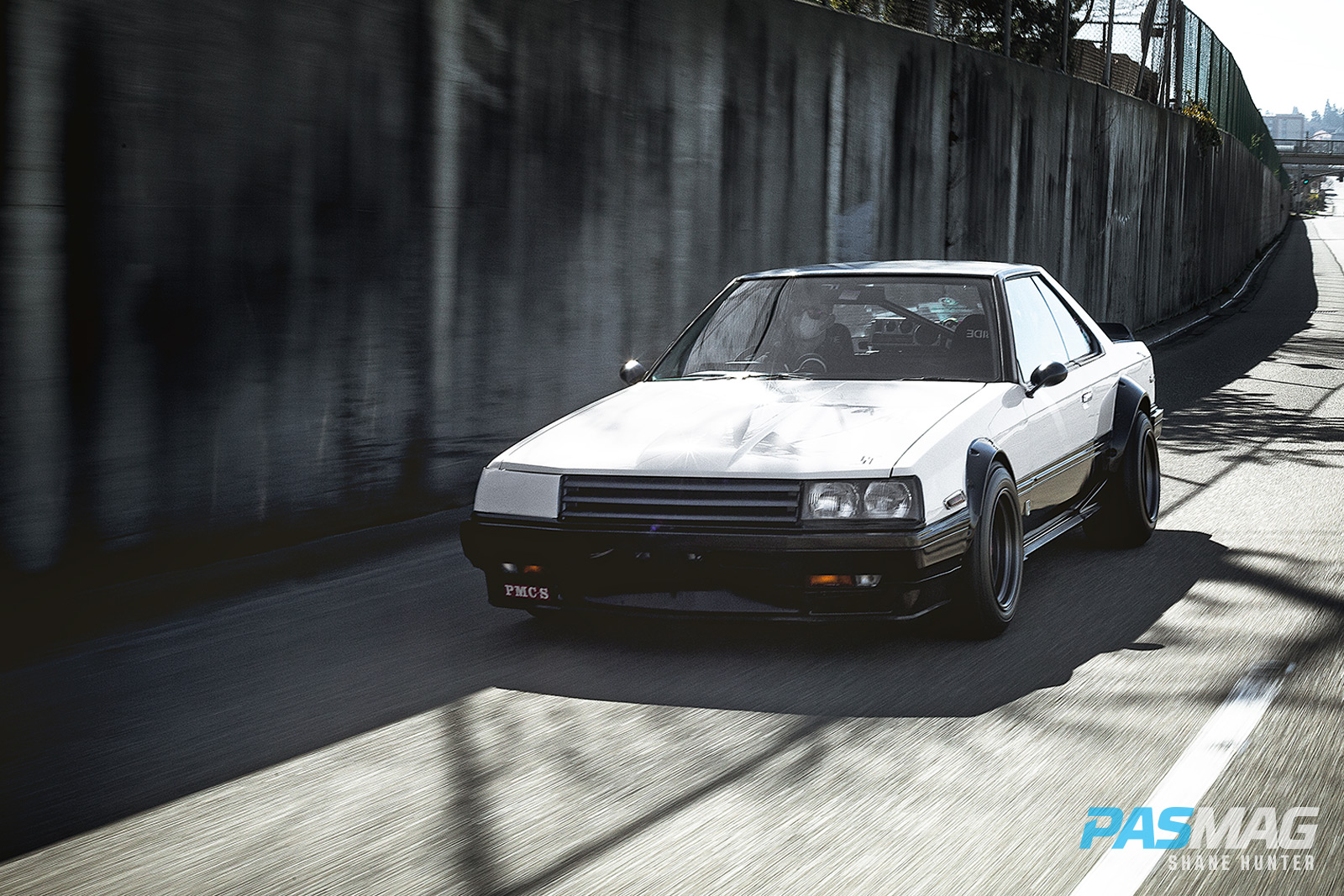 For instance, the built L30 is comprised of an LD28 crankshaft, piston rods from a 240Z, KA24E pistons and a P90A head with a solid lifter retrofit. Paired with Tomei 300-degree cams, it's a pretty potent straight-six. A 280Z B-type transmission with OS Giken Super Single clutch, S15 clutch slave cylinder and Nismo R200 LSD make up the drivetrain. Even the brakes are from another brother: four-pots from a Skyline GTS-t.
"I don't waste time or money on replica or fake parts," explains P. "It's not easy to find things for this car, but what I do, I go for what has been proven to work for decades and I know is quality I can trust my life with."
"There are some hardships with it," he continues. "Like, I could definitely use a power window regulator on the passenger side and I can't find them. I haven't been able to roll that window down for about two years."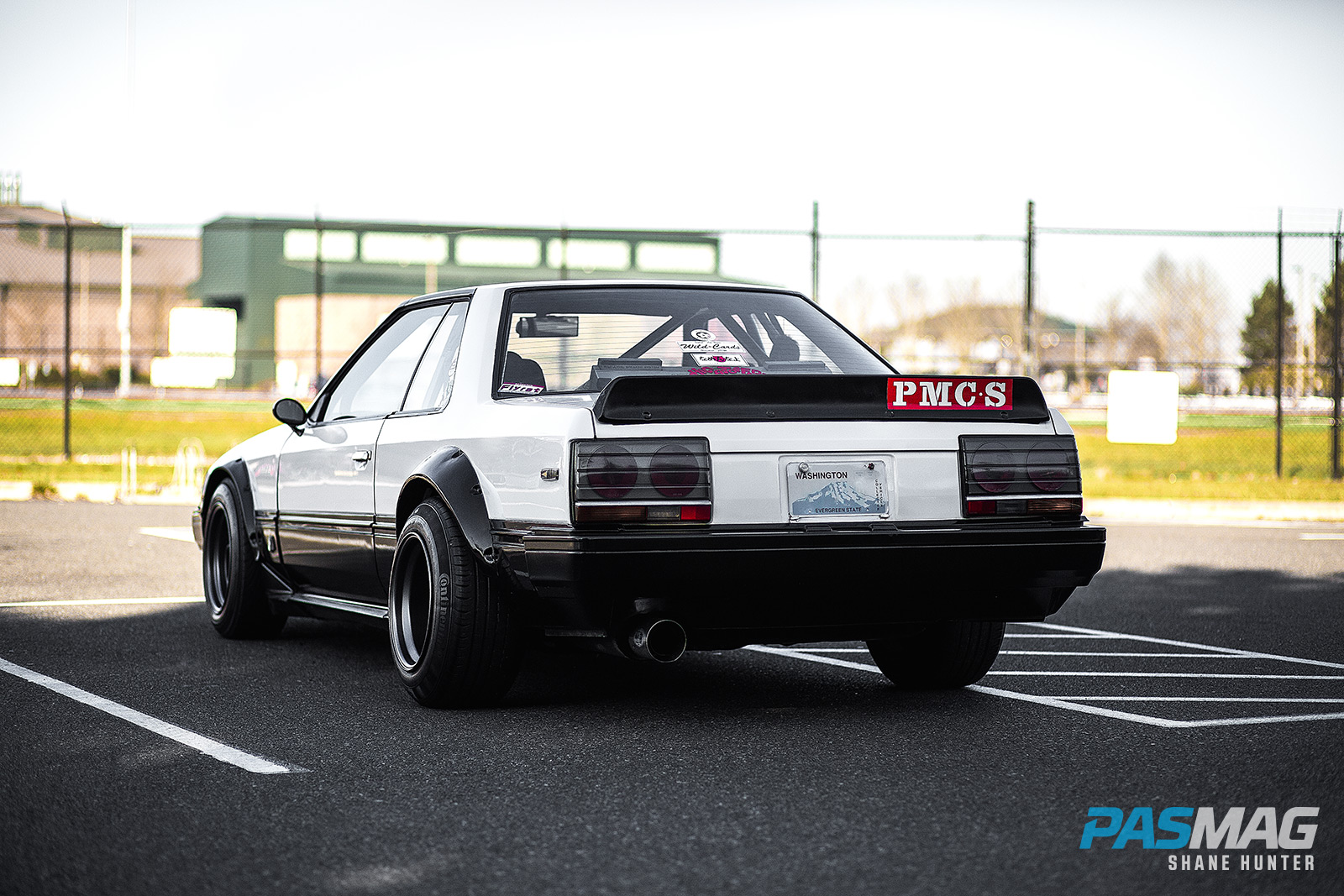 When it came to styling, Rich immersed himself in the automotive cultures of shakotan (low car), kyusha (classic car), kaido racer (highway racer) and bosozoku (throwing the middle finger to authorities by way of stance and loud pipes). He borrowed quite a bit from the FJ-equipped DR30, ripping the "Iron Mask" face off of one for his creation, along with the grille and fenders. The rear spoiler is from a Kenmeri Skyline. Black fender flares jut out from the white bodywork to cover the 15-inch Watanabe Type R wheels – 8.5-inch wide in the front and 11.5 in the rear. There's even a whited out headlight, mimicking the popular eye patch fashion accessory from Japan, as well as an air horn that plays the theme from the God Father.
Getting the R30 home wasn't done by some secret military connection or anything; it was done like everyone else, through an exporter, and it provided all the right amounts of stress and miniature heart attacks.
"It came in and I wanted it to go as smoothly as possible, so I had like every piece of paper ever for it," Rich laughs. "I go in there and they're like, 'Skyline? No, those are illegal!' And I'm like, 'Whoa, whoa, whoa. Pump your brakes, buddy.'"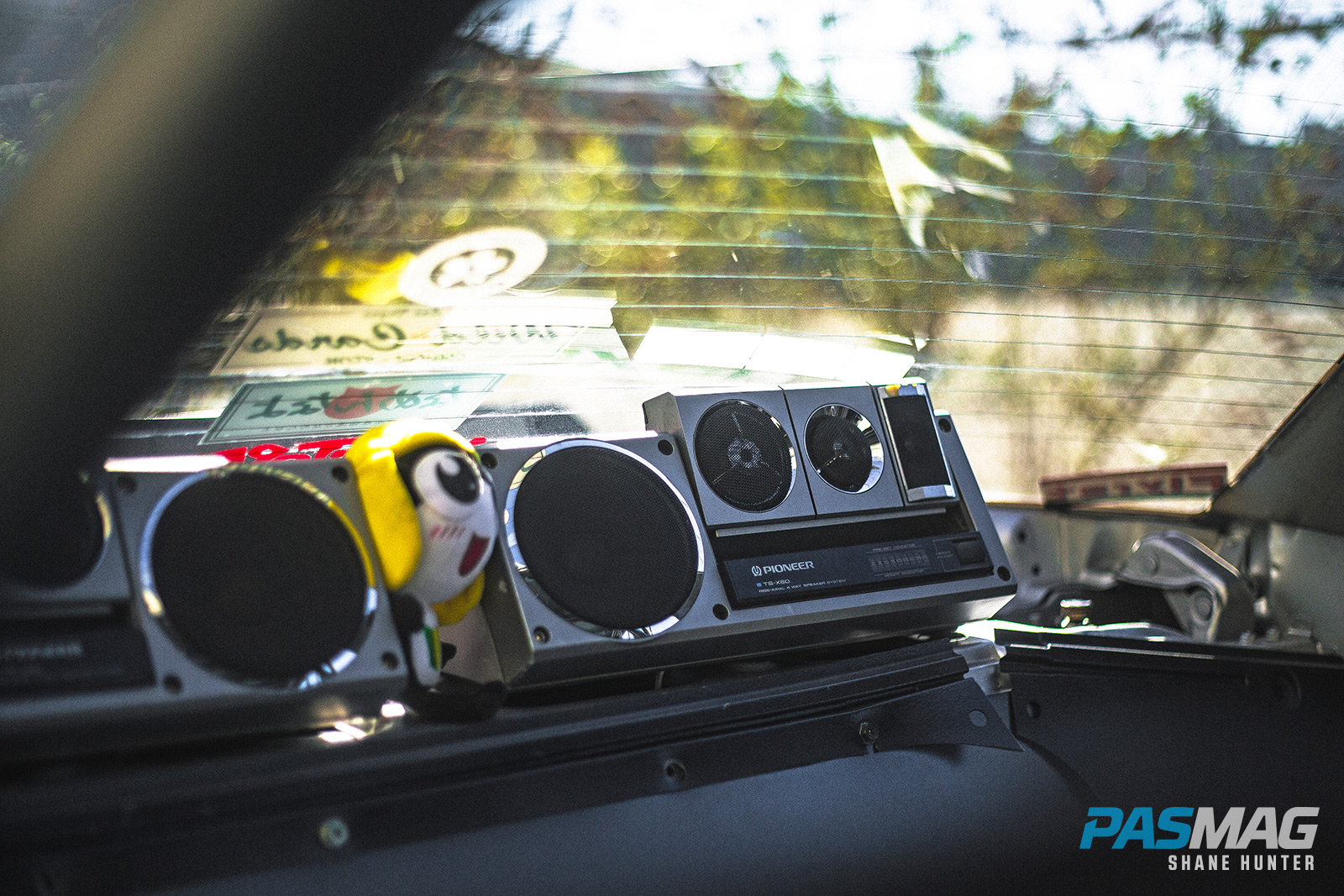 Can you imagine hearing that after getting your pride and joy back home? It turns out that it was around the time that R32s were almost ready to start coming over, but people had been pushing the date to try to get them over sooner, so the border was on high alert to anything deemed a Skyline. Thankfully everything worked out and the R30 made it stateside to be one of a handful living there, and the only one with this style and engine.

Today, the R30 is about to go into hibernation as Rich is poised to make a pretty big move and taking the car with him won't be a viable option. However, when he returns there's a color change and built RB20 waiting for the Skyline in the garage. Can we be invited to the coming out of retirement party?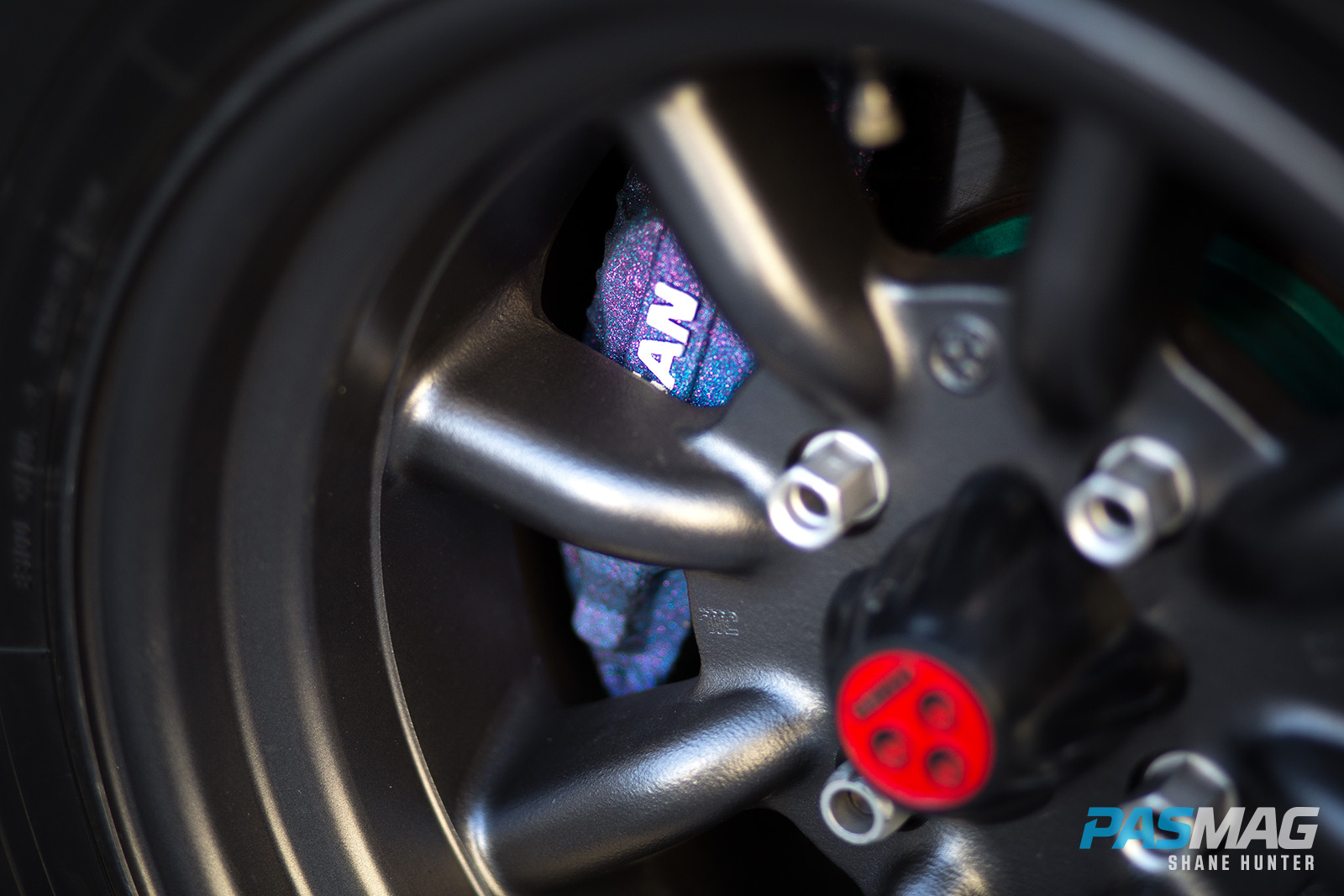 Photography by Shane Hunter
---
ESSENTIALS
Owner: Richard P
.
Vehicle: 1983 Nissan Skyline (HR30)


Car Club: WildCards

Engine: Nissan L28 3.0L I-6

Horsepower: 280 hp

Torque: 250 lb-ft

ENGINE

Bore & stroke to 3.0L


Nissan (LD28 crankshaft, 240Z piston rods, KA24E pistons, P90A head w/ solid lifter retrofit)

MSD (6AL multi-spark ignition control, Chrome Blaster 2 ignition coil)

Taylor ignition wires

Tomei (cam gear, 300-degree camshaft)

OER 47-mm carburetors

SK (inlet manifold, heat shield)

TRUST oil cooler
EXHAUST

Kakimoto exhaust system

Aftermarket header
DRIVETRAIN

OS Giken (Super Single clutch, flywheel)


Nissan (280Z B-type transmission, S15 clutch slave cylinder)

Nismo R200 LSD
WHEELS / TIRES / BRAKES

Watanabe Type R wheels – 15x8.5 -41 (f), 15x11.5 -69 (r)


Wheel spacers – 35 mm (f), 25 mm (r)

Yokohama DNA GP tires – 205/60 R15 (f)

Continental tires – 225/60 R15 (r)

Nissan Skyline GTS-T brake calipers – 4-piston (f)

Project Mu (brake rotors, brake pads, brake fluid)
CHASSIS / SUSPENSION

Zeal x R31 House Edition coilovers


Impul sway bars

Whiteline urethane bushings

Cusco strut bar (f)

Nissan NOS control arms

Safety 21 roll cage
EXTERIOR
Nissan ("Iron Mask" DR30 front bumper, DR30 grille, DR30 fenders, Kenmeri Skyline spoiler)


Vitaloni California mirrors

Fender flares

Painted white & black

Godfather theme air horn
INTERIOR

Varis shift knob

Sparco

(steering wheel, quick release hub)

GReddy gauges

Autometer gauges

Bride (Brix seats, seat rails)

Nissan R34 Skyline floor mats

Custom (gauge pods, rear bulkhead separator panel)

Stripped interior
MOBILE ELECTRONICS

Panasonic (head unit, TS-X 60 rear fill speakers)

---
PHOTO GALLERY