Photography by Adam Gordon
---
It's been quite a ride up to this point. Since our last chat, I've been busy with the Reverse Entry Project 240sx. If you missed the first chapter, I spent a lot of time reassembling the S13 interior before installing my gauges from AEM Electronics, an oil cooler/filter relocation kit from Grassroots Performance, and some supporting add-ons from Enjuku Racing. With the car as road-worthy and reliable as I can get it, it's time to venture on. The next step? Identifying what makes a good street car.
To me, a good street car needs to focus on three main things: Reliability, comfort, and style. These things need to work in tandem with the car's performance to achieve a balance between enthusiastic drivability, good looks, and of course, the ability to drive the car comfortably as if it were a daily driver.
With overall reliability previously taken care of, I only had a few things left to address mechanically. First up, the brakes. The tiny OEM calipers and rotors just wouldn't do, so I picked up a lightly used set of 300ZX calipers and rotors, a common swap for S-chassis owners looking for more stopping power.
A quick visit to my friends at Grassroots Performance is all it took to install some new copper nickel brake lines and fit the new parts. With that handled, I had to look toward comfort and style – two essential ingredients in a respectable street-driven sports car.
Part of comfort, for me at least, is the ability to listen to music while driving. It might actually be my favorite thing in the world. My friends at Clarion understand exactly what I mean. Luckily for me, they make 4x6 speakers, which is the oddball OEM size from early '90s Nissan. Four of those, combined with their WF2520D 10-inch subwoofer, XC2510 5-channel amplifier, and state-of-the-art NX807 head unit was just the package this car needed.
I drove over to GT Custom Exhaust to visit my buddy Mike, who helped me with the install and audio tuning. The entire system is everything I needed to feel like I was driving a complete car. Not only do I finally have a soundtrack to those night drives, but it sounds absolutely incredible. It's been a while since I've owned a car with a good subwoofer, and my drive home probably damaged my hearing. No regrets.
A detailed install and review of the Clarion audio system can be found here.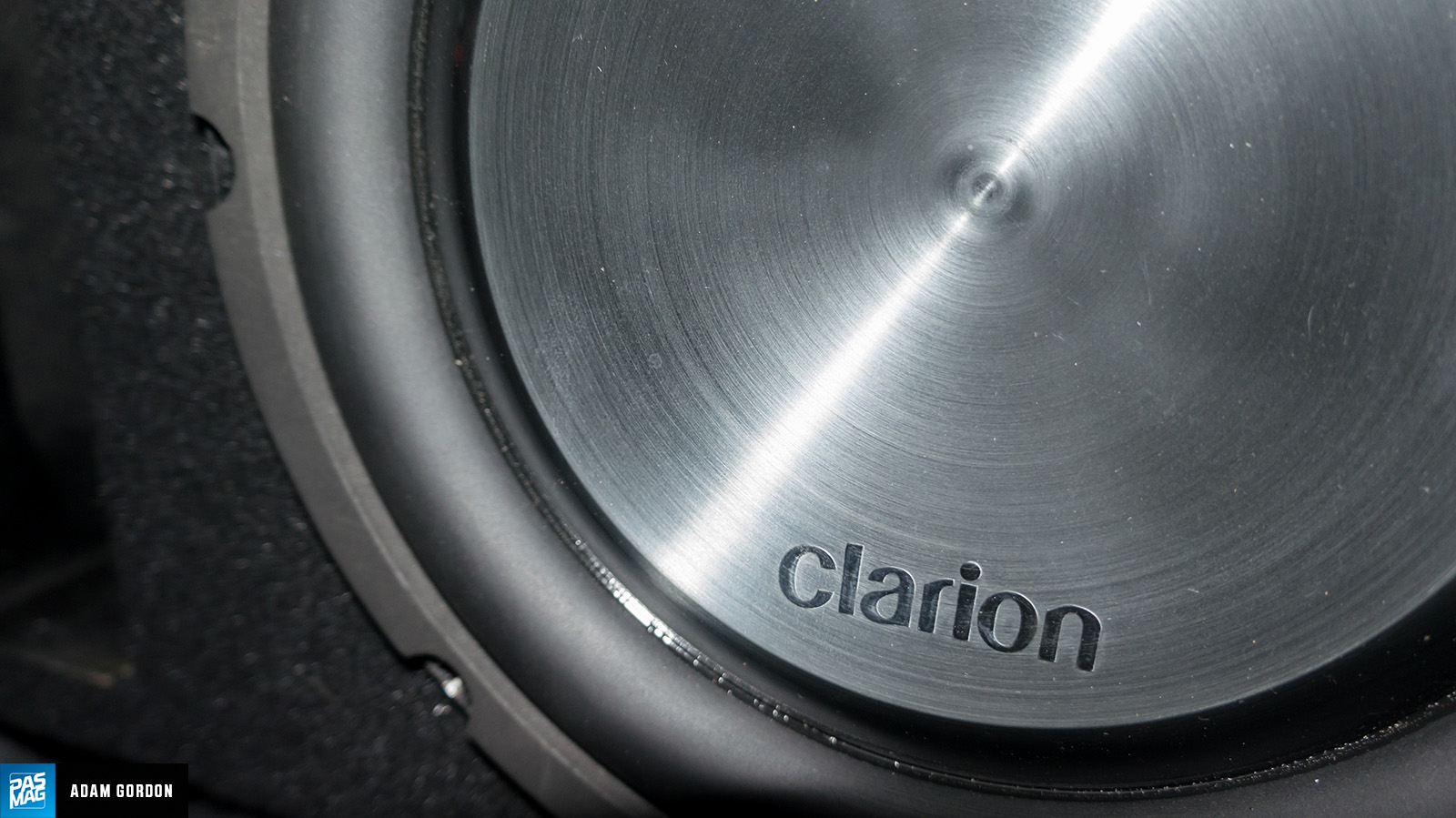 Style is an interesting thing. Being totally subjective, it's something different for everyone, but at the end of the day if something looks good, it looks good. Having a life-long affinity for period correct late '90s JDM icons, I knew from the beginning where I was headed with this project. A tasteful OEM+ look required me to lower the car significantly. Nearly maxing out the coilovers that came on the car when I bought it, I managed to drop ride height decently. I'm sure many enthusiasts are looking at it right now thinking, "That's not even low!" and honestly, I agree with you, but we'll get there in time with new coilovers and a relocated exhaust system.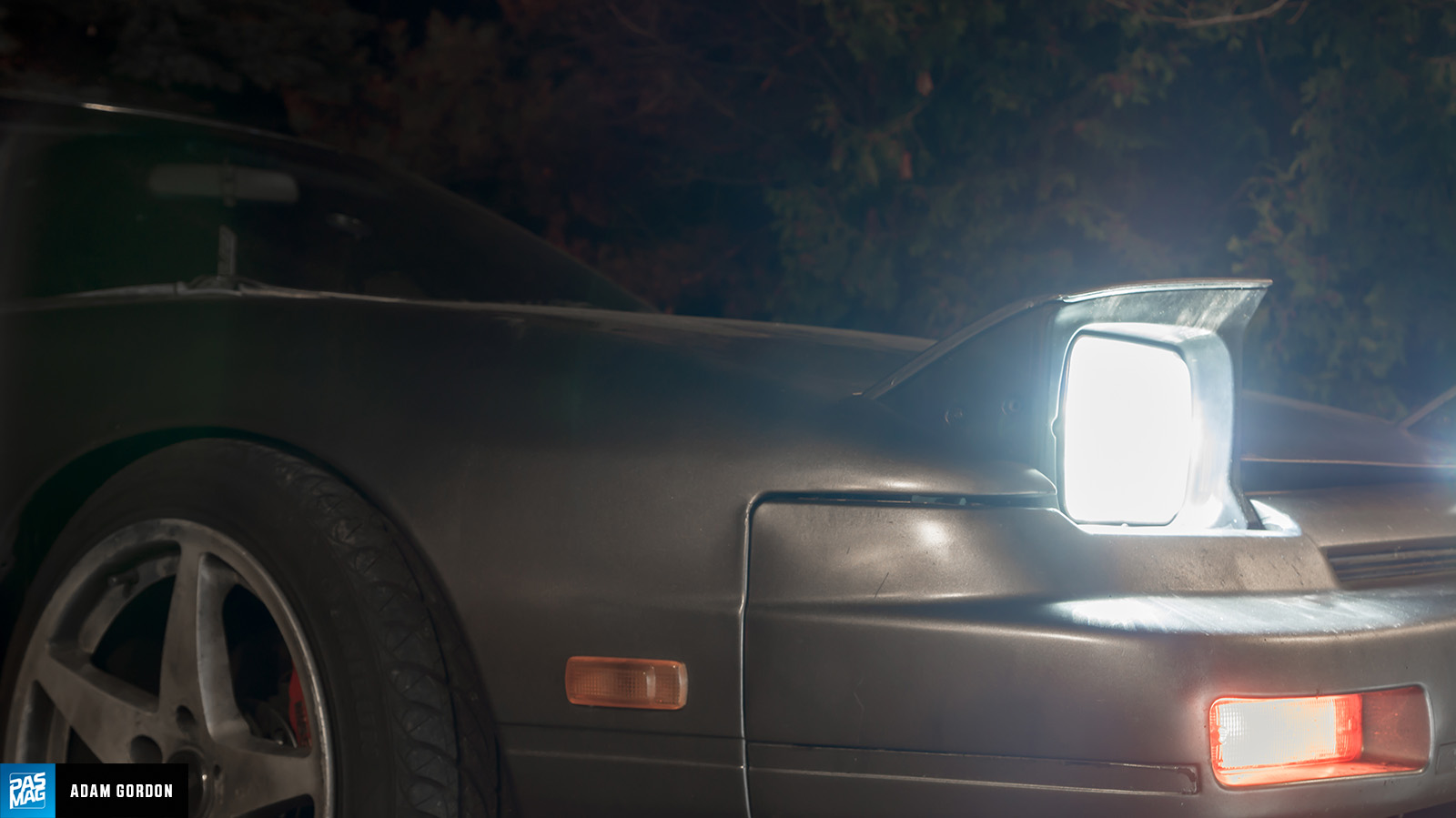 Continuing with minor improvements, I installed a 6000K HID conversion kit, and got in contact with Jesse Streeter in Japan. If you aren't familiar, Streeter is basically the best in the business for getting rare JDM parts into your North American hands.
After a little bit of searching, he managed to find my favorite steering wheel – a 350-mm Vertex 5-Star – which has been discontinued for some time now. Once my package landed a few weeks later, the wheel was in my car within 48 hours.
This wheel and the Kouki tail lights mark the first of many Japanese style-focused modifications. Right now, the imperfections on the car's exterior are glaring, and as much as I know those things come second to mechanical functionality, I can't put it off any longer. We'll be looking at style as soon as possible.
For now, harsh Canadian winter approaches, and the 240 will spend a lot of time hiding from the elements in the garage. If you want to see what's happening behind the scenes over the break, keep an eye on PASMAG's social media (@pasmag), or my own personal Instagram (@gordon.leadfoot), and don't hesitate to reach out to ask me any questions you might have – you might even manage to get some future spoilers out of me. We'll follow up again for the remaining stages of this build after winter hibernation. See you then!