Photography by Adam Gordon.
---
The fate of almost every 240sx sold in North America over the past decade has been fairly similar: They're purchased "lightly used", gutted of everything possible, and sent off to the track to be abused. Often times they'll have an SR20DET swapped in, a welded differential, aftermarket suspension, and by the time they're on to the next owner, some less than perfect fenders and quarter panels. By this time, they're hardly fit to be a street car unless you're a bit of a masochist, so what would it take to do this in reverse and bring a track-beaten 240sx back to the streets? What, you thought this was about throwing reverse drift entries? No. Not yet, anyway.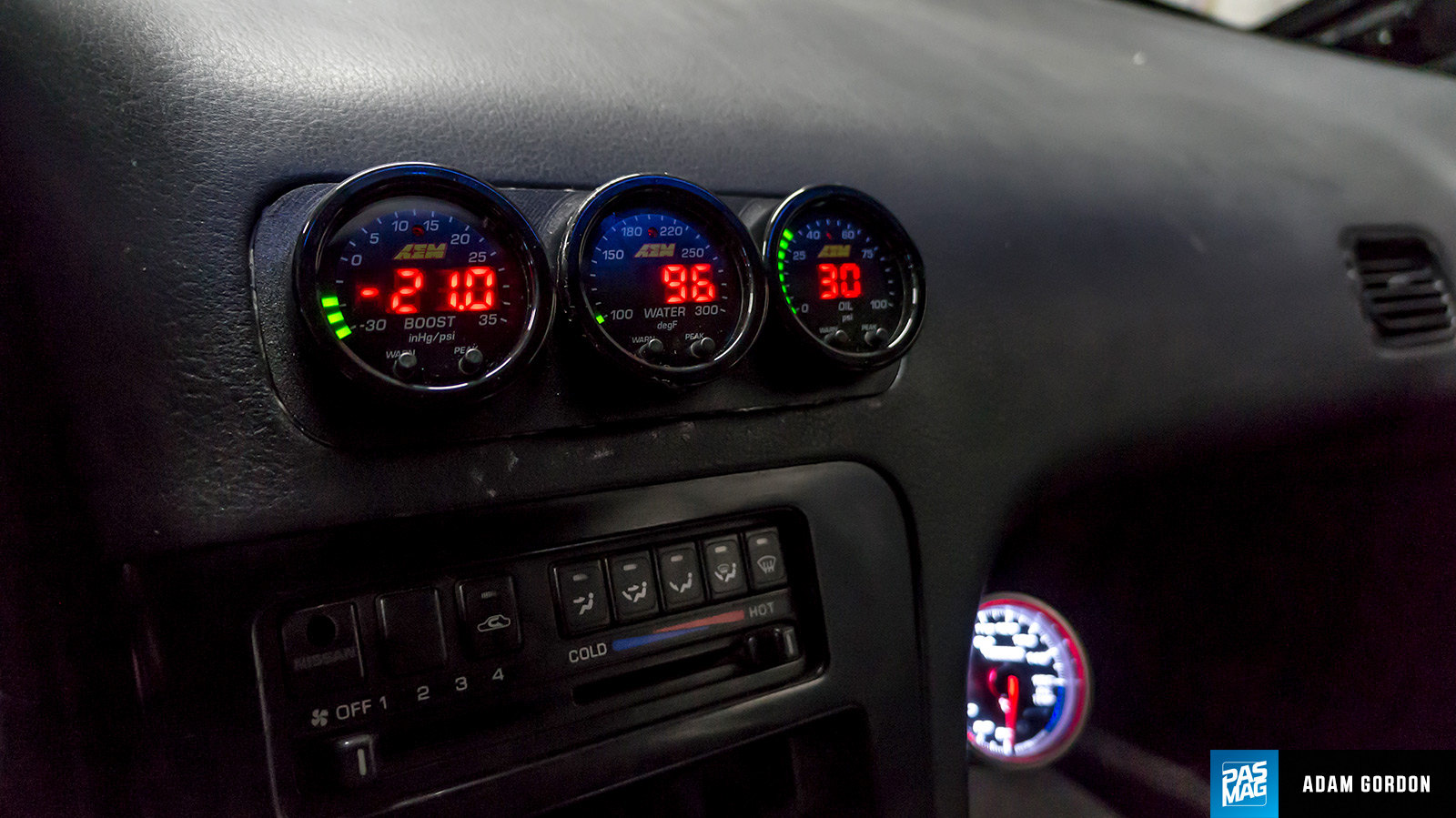 If you follow the antics of our staff, you may already know that I recently picked up a "lightly used" 1990 S13 Nissan 240sx. The car had been tracked and driven hard before I found it. When I picked it up, it had nothing inside except seats from an S14, an OEM steering wheel, and about 75% of the dashboard - that's it. I've since tracked down most of my OEM interior pieces, but there's still work to be done. The handbrake is barely functional thanks to a short lifetime of skids, the wiring is just "good enough"; to work, and the body needs some love - and paint. Those are just the beginning. It's going to be a long journey to a perfect street car.

In many ways, the project is a "backwards entry" of sorts, not just for the car, but for me as well. It's my first RWD manual transmission car, and my mechanical expertise has previously been limited to dirt bikes and friends' cars. I may not be the most mechanically experienced guy yet, but thanks to some friends and sponsors, the journey has begun. AEM Electronics, one of our Tuner Battlegrounds sponsors, supplied me with gauges so I could get some proper diagnostics early in the build.
My friends Paul and Frost of Grassroots Performance have set me up with their oil filter relocation kit and oil cooler to make my life easier, and Mike of GT Custom Exhaust in Oshawa helped me fix some previously damaged parts and wiring.
Clarion has also supplied me with a full audio system, but we'll cross that bridge when we get there. I need my interior together first.
At the time of writing, I've already installed front tension rods and a coolant temp adapter from my friends at Enjuku Racing/ISR Performance, as well as a cool period correct set of Nismo NS5R wheels from my buddy Mike, Type X (Kouki) taillights, and AEM's gauges, so we're well on the way. Unfortunately, that's all I've got room to talk about for this chapter, so stay tuned for Chatper 2 in a future issue. For now, I'm happy with the progress we made here. With the car road-worthy again, things are going to be picking up speed soon.
As this ongoing adventure unfolds, I'll be covering the process periodically in print, social media, and video, in hopes of helping other enthusiasts bring track cars back to the streets - even if they aren't very mechanically inclined. Keep an eye on the project by following PAS (@pasmag) on social media, and myself (@gordon.leadfoot) on Instagram for teasers and behind-the-scenes sneak peeks.
READ: The Reverse Entry Project: Chapter 2 - What Makes a Street Car?

Featured in PASMAG #145 (Oct/Nov 2017).
Click here to order.