Photography by Martin Kruk (@martin_kruk)
---
When Daniel Moreau was on the hunt for a Subaru WRX STi to replace his old Civic, a friend of his asked him if he would consider driving a BRZ instead. After doing some research on the shared Toyota-Subaru platform, Moreau saw the potential in the chassis, and instantly fell in love with the idea. A dealership in Van Nuys had one for sale, and it didn't take long for him to find his way there, take it for a test drive, and ultimately walk away with the keys. It was just three weeks later when lowered the car as low as possible, frequenting the nearby canyons and pop-up car meets.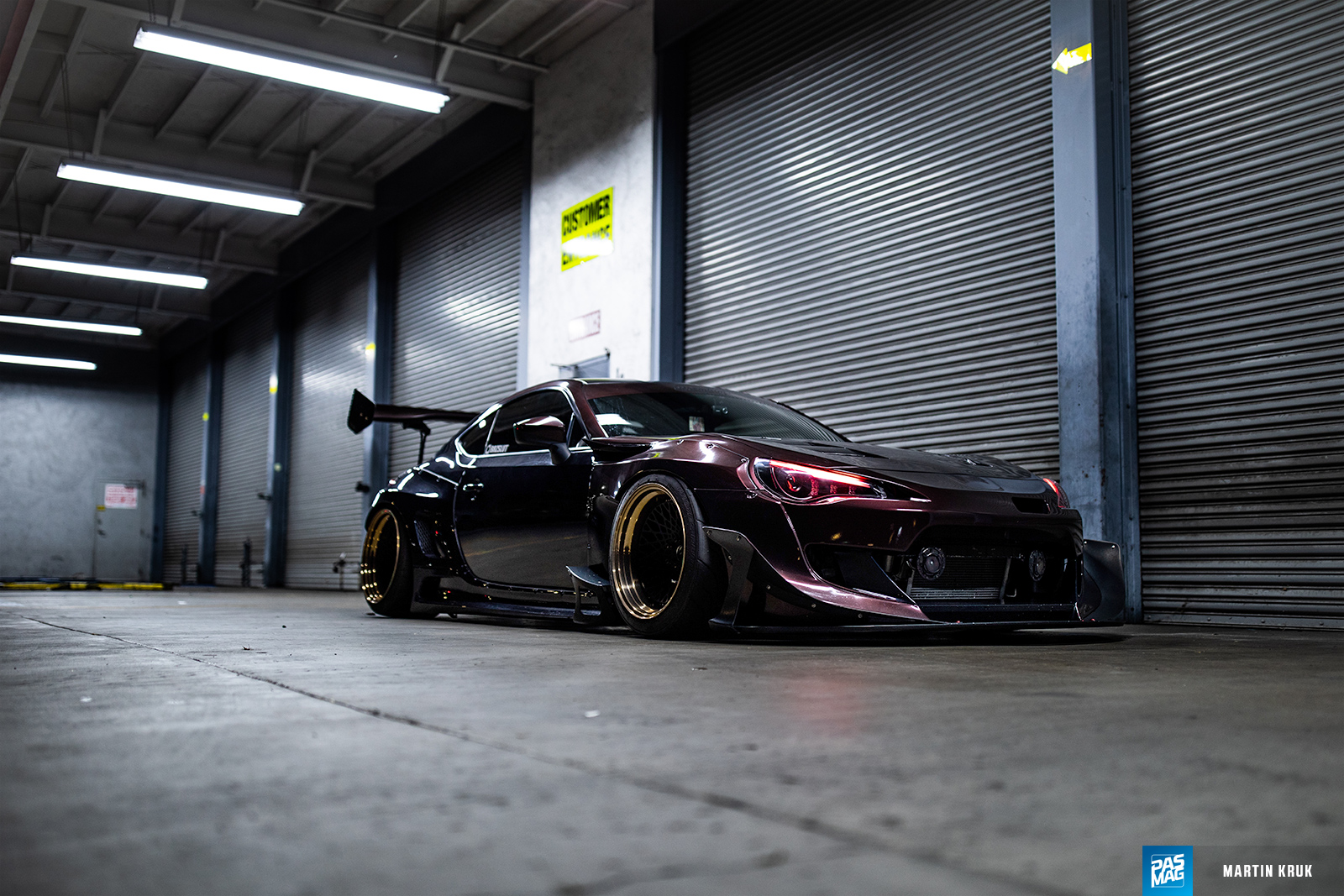 After spending some time around the local scene, he met some of the guys from the South Bay 86 Club, and his network of local enthusiasts began to expand. This had him driving out to more and more car shows and track events so he could learn more about the industry, his car, and driving in general. After his father passed away, Moreau decided he would follow his dad's advice and pursue the build to the fullest. This lead him to become the owner of one of the first Pandem V3-kitted BRZs, which complimented his Pandem S2000 nicely. Both vehicles ended up being displayed at SEMA in 2017.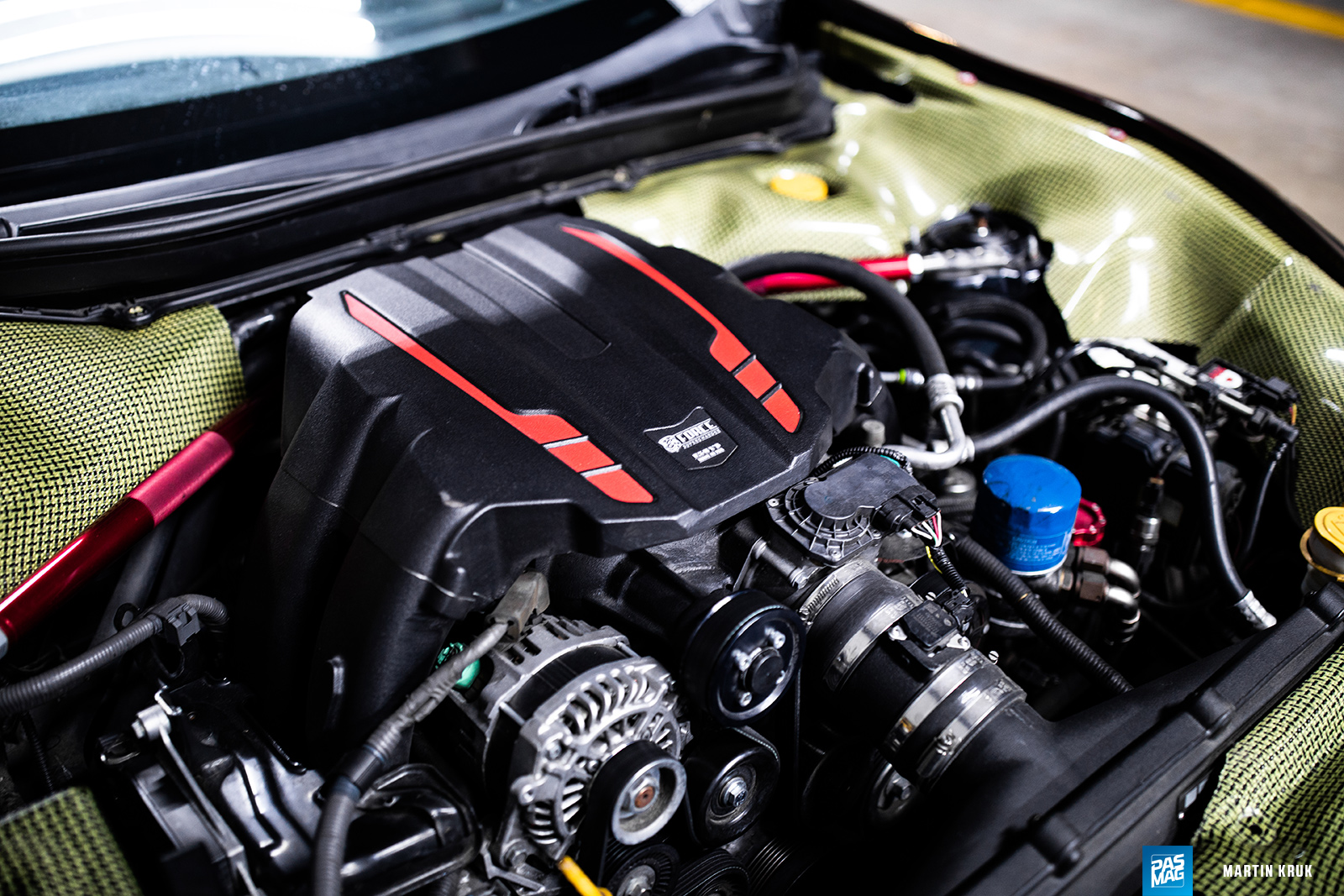 With an Edelbrock e-Force supercharger kit, E85 flex fuel capability, and supporting mods to manage it all, the FA20 boxer engine makes a respectable 330 whp, bellowed through Tomei headers, an HKS dual-resonated front pipe, and an AceHeader Laguna 100 cat-back exhaust for the signature boxer sound with a supercharger whine to boot. With a fine balance between performance and aesthetics, Moreau's build is the best of both worlds. Now that he's had tons of show exposure, he has plans to bring things back to the track to get familiar with the car's limits in a fun environment.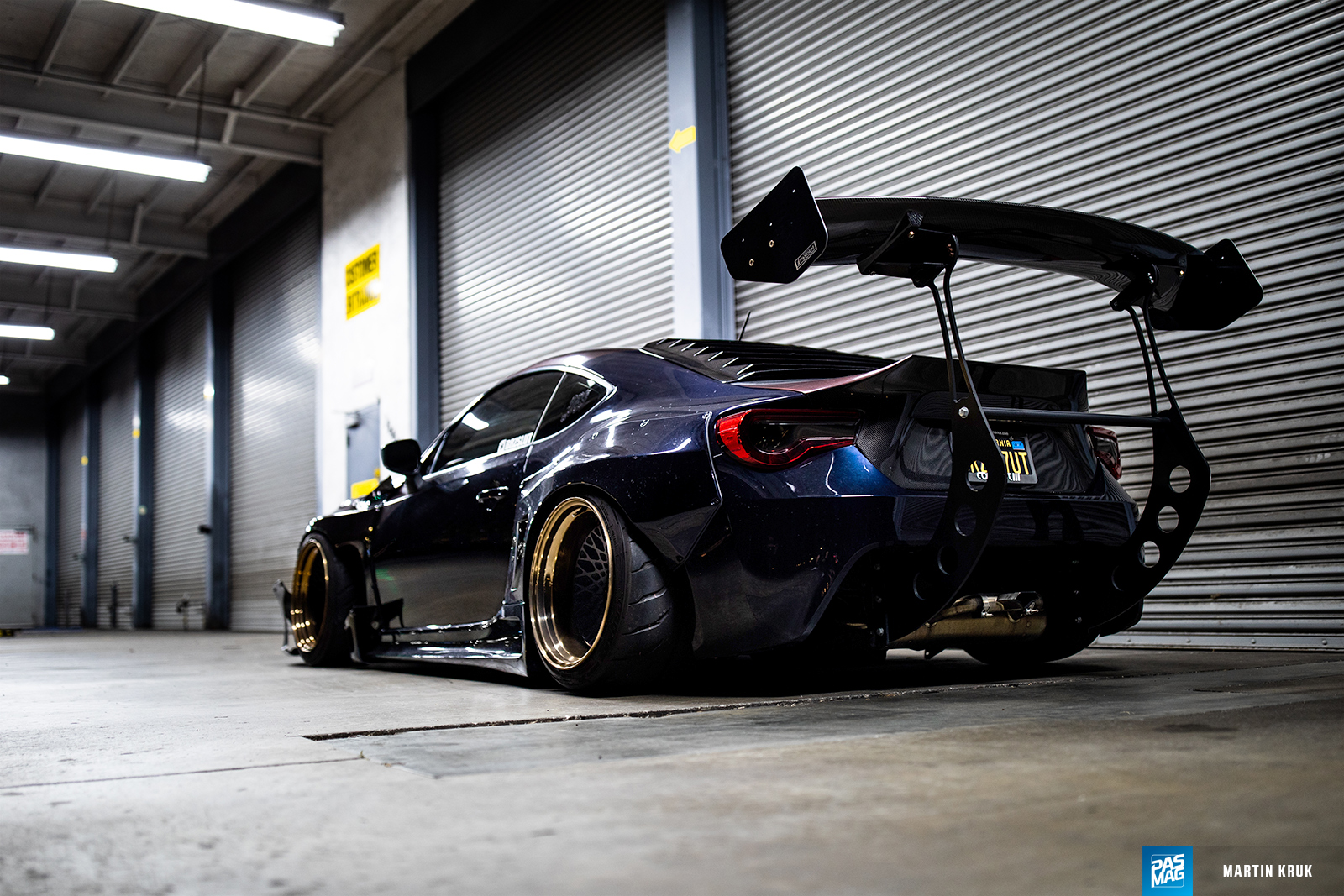 Daniel Moreau's 2013 Subaru BRZ is featured in PASMAG #155/Style Vol. 6. CLICK HERE to order.
ESSENTIALS
Owner: Daniel Moreau
Location: Long Beach, CA
Vehicle: 2013 Subaru BRZ
Engine: Subaru FA20 2.0L H4
Horsepower: 330 whp
SOCIAL
Facebook: /brzslut
Instagram: @brzslut
ENGINE
Edelbrock e-Force supercharger
Delicious Tuning E85 flex fuel kit
Jackson Racing (radiator, oil cooler)
DeatschWerks 700cc injectors
Full Blown Racing fuel pump
EcuTek OBD2 app w/ RaceROM 10
EXHAUST
Tomei (equal-length headers, over-pipe)
HKS dual resonated front pipe
AceHeader Laguna 100 cat-back exhaust
DRIVETRAIN
Exedy stage 2 clutch
Driveshaft Shop axles
WHEELS / TIRES / BRAKES
Rotiform LHR wheels
R1 Concepts Forged Series BBK
CHASSIS / SUSPENSION
Air Lift Performance 3P air suspension management
Airforce double-bellow bags
Air Zenith air compressor
Specialty Suspension air tank
EXTERIOR
Rocket Bunny Pandem (V3.5 widebody kit, end plates personalized by Kei Miura)
BMW Carbon Black paint
3M Black Rose vinyl wrap
Killagram chassis and subframe-mounted spoiler
VIS Racing (carbon fiber trunk w/ molded duckbill, carbon fiber vented hood)
ZakusTech carbon fiber rear window louvers
Password:JDM winged fender garnish
Valenti retrofitted headlights w/ RGBW light bar and hidden halos
2017 Toyota 86 tinted tail lights
INTERIOR
Sparco (R100 seats, L575 Steering wheel)
Studio RSR teal half-cage
Takata Drift 2 harnesses
Works Bell hub
NRG teal quick-release
Street Faction door cards
Black Rose painted interior panels
AUDIO / MOBILE ELECTRONICS
Pioneer double-DIN head unit
Kenwood (12-inch subwoofers (2), 1000 W amplifier)
SPONSORS
Password: JDM
Premium Auto Styling
Ronin Automotive Lighting
R1 Concepts
Zakus Tech
Delicious Tuning
PHOTO GALLERY