Photos by Alicia Blakley
---
It can often take some time until certain things grow on an individual; whether it's a new haircut, a change in career or move to a new city. Sometimes, like in the case of Bryan Antonio and his 2013 Scion FR-S, it's the purchase of a new car.
"At first I didn't like the look [of] this car," explains Antonio, "but when I saw the red Rocket Bunny widebody on this car by Kei Miura, that sold me. I installed [a] Five Axis body kit first while saving up for the Rocket Bunny kit, as I really don't like the stock look on this car."
The Rocket Bunny kit fitted on the FR-S is actually one of the biggest challenges Antonio faced while working on his build. "I tried a lot of shops here in Calgary but all of them don't want to cut a new car. My last option was to head down to Vancouver to one of the shops [that] have experience installing Rocket Bunny wide body on an FR-S. I'm glad I found someone closer to Calgary, which is Leonard Song, owner of First Gear Project – Edmonton."
"I just wanted to build it for myself: not for show, not for race. [It was] during Driven Calgary when I fully committed to it, and what do you know, I won an award. So for now my intentions have changed to show car, and it might change [again] when I finish my engine build."
For those inspired by his story, take heed to a lesson from the builder himself. "When I was building my car it had little imperfections and some temporary parts. During those times you will get negative comments from random people; people that don't know what you are building, or your plans…and especially those people who are jealous of your build." Antonio concludes.
"When you are building something, don't let those negative comments bring you down. At the end of the day it is your own build [and] your own money to spend."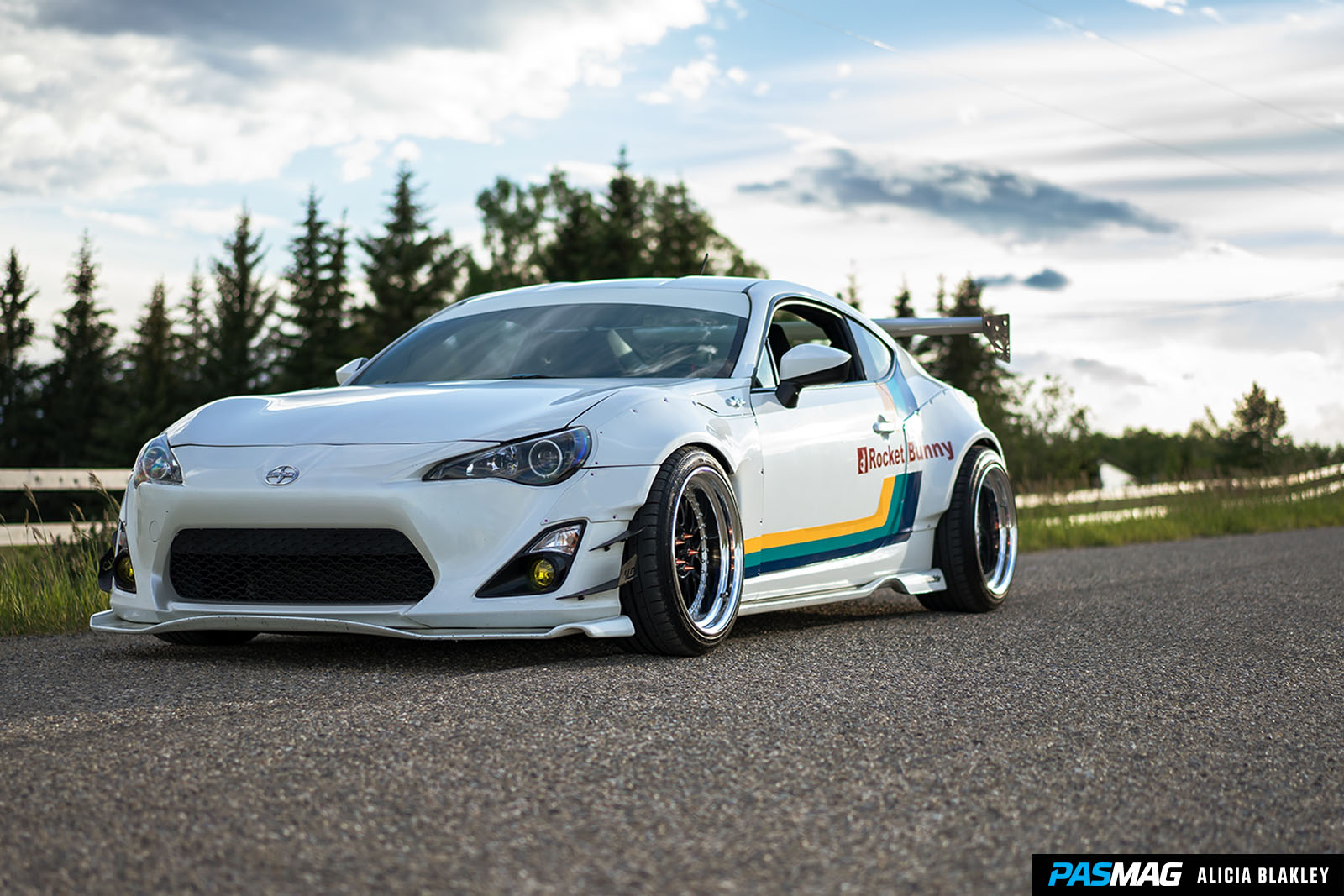 Bryan Antonio was the PASMAG Tuner Battlegrounds #TBGLIVE award category winner at Driven Show: Calgary, AB with 53% of the Popular Vote!
ESSENTIALS
Owner: Bryan Antonio
Vehicle: 2013 Scion FR-S
Location: Calgary, AB
Engine: Subaru 4U-GSE / FA20 2.0 L H-4
Horsepower: 200 hp
Club: Legit Society
SOCIAL
Facebook: https://facebook.com/bryzter
Instagram: http://instagram.com/bryzter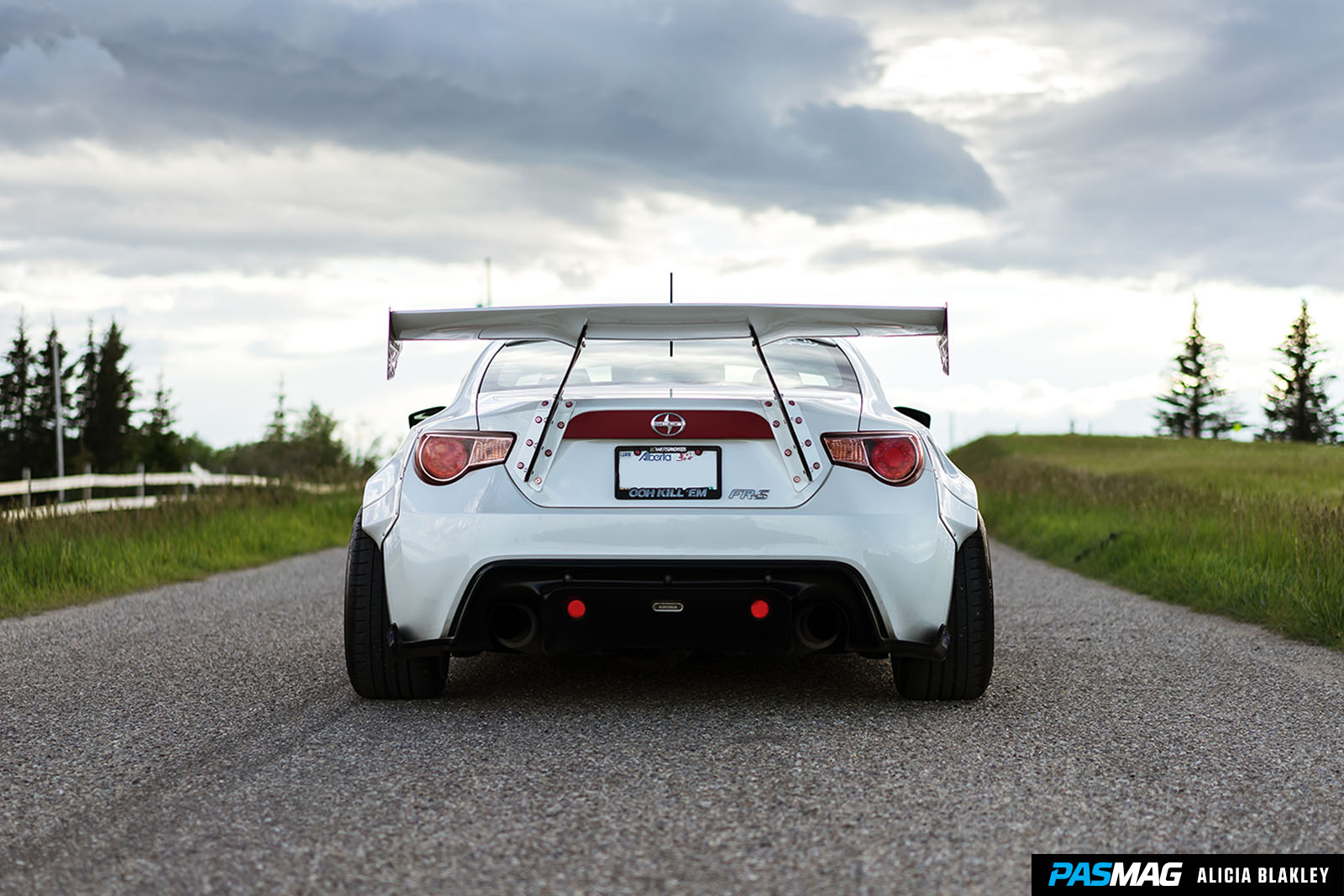 ENGINE
Invidia front pipe
TRD intake
Iridium spark plugs
NRG bolts
EXHAUST
Invidia N1 catback exhaust w/ titanium tip
DRIVETRAIN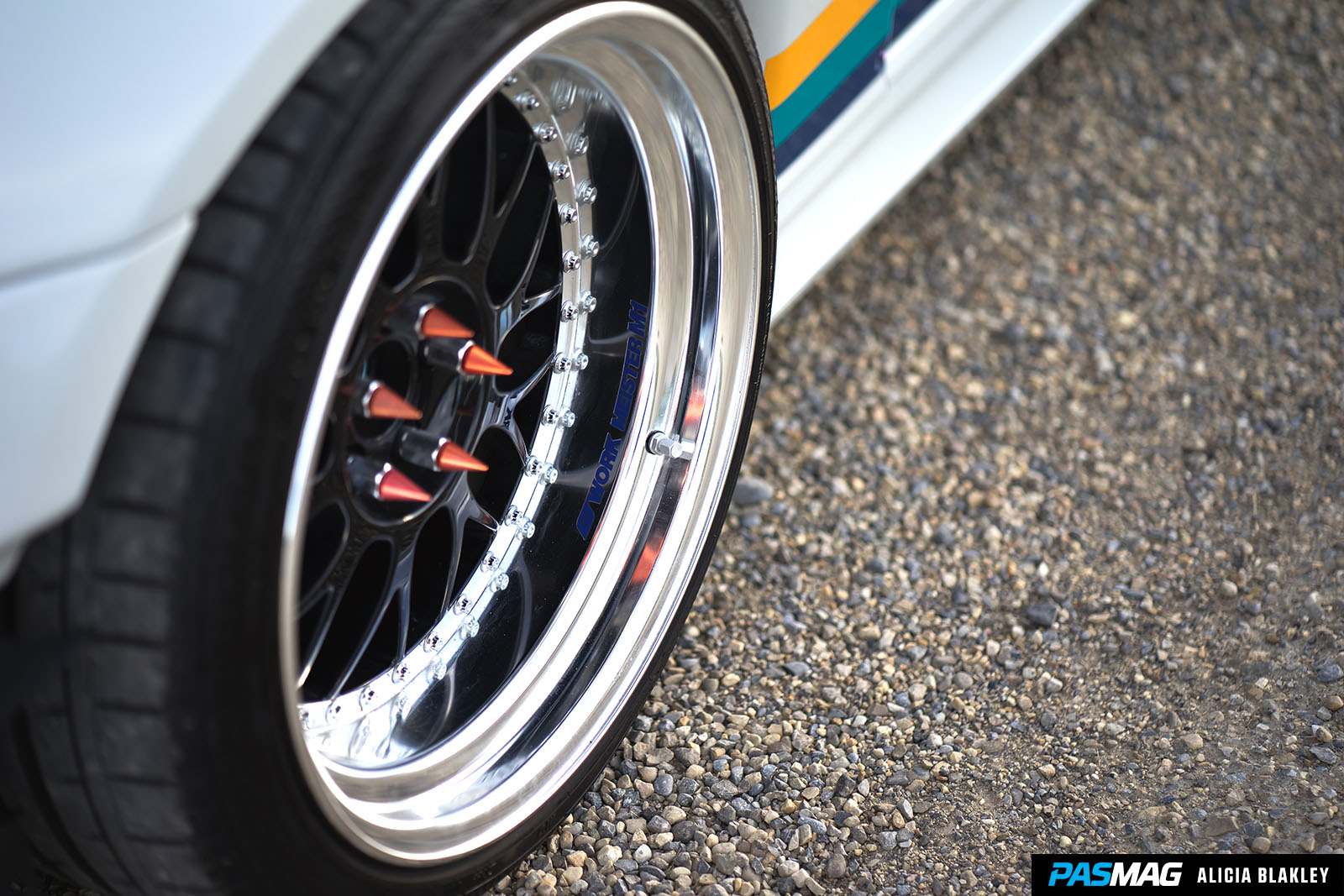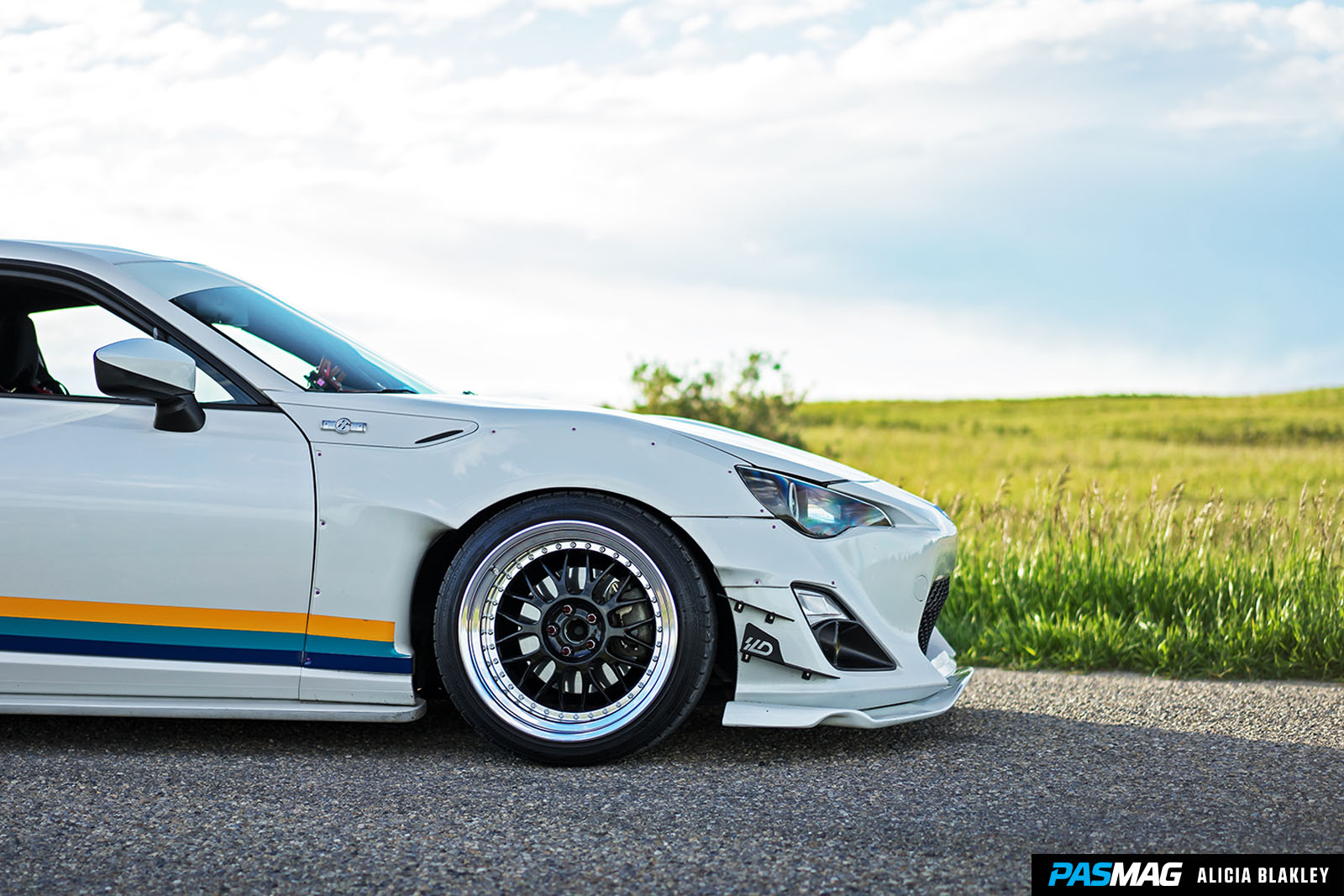 WHEELS/TIRES/BRAKES

Work Meister M1 3-piece wheels - 18x9.5-21 (f), 18x10.5-46 (r)
Continental Sports Contact 3 tires - 245/35/18 (f), 265/35/18 (r)
Drilled & slotted rotors – 276x24mm (f), 290x18mm (r)
StopTech brake fluid
Hawk pads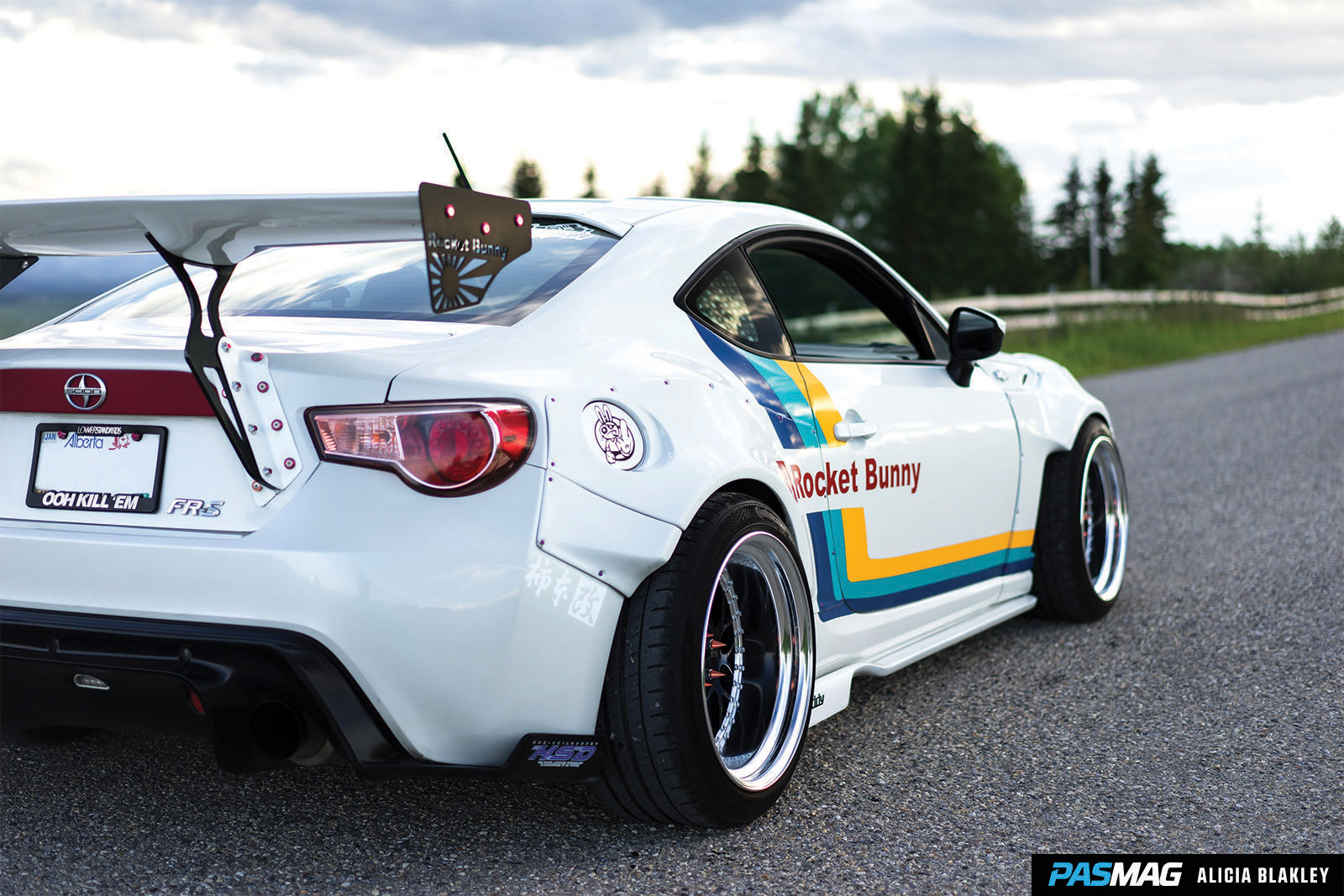 CHASSIS & SUSPENSION

HSD coilovers
Perrin adjustable sway bar
Cusco strut bar (f/r)
Megan Racing lower control arm (r) & trailing arm (r)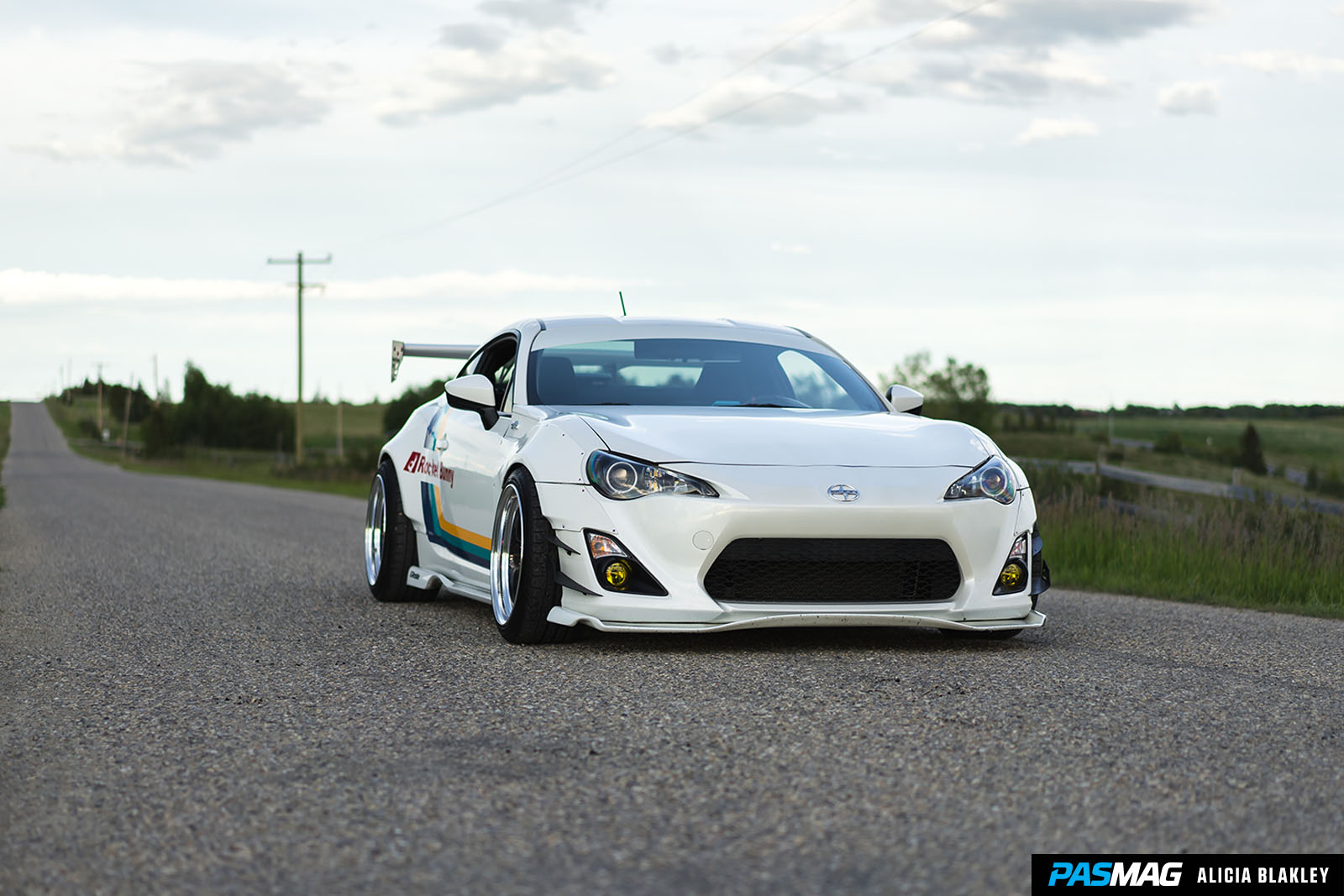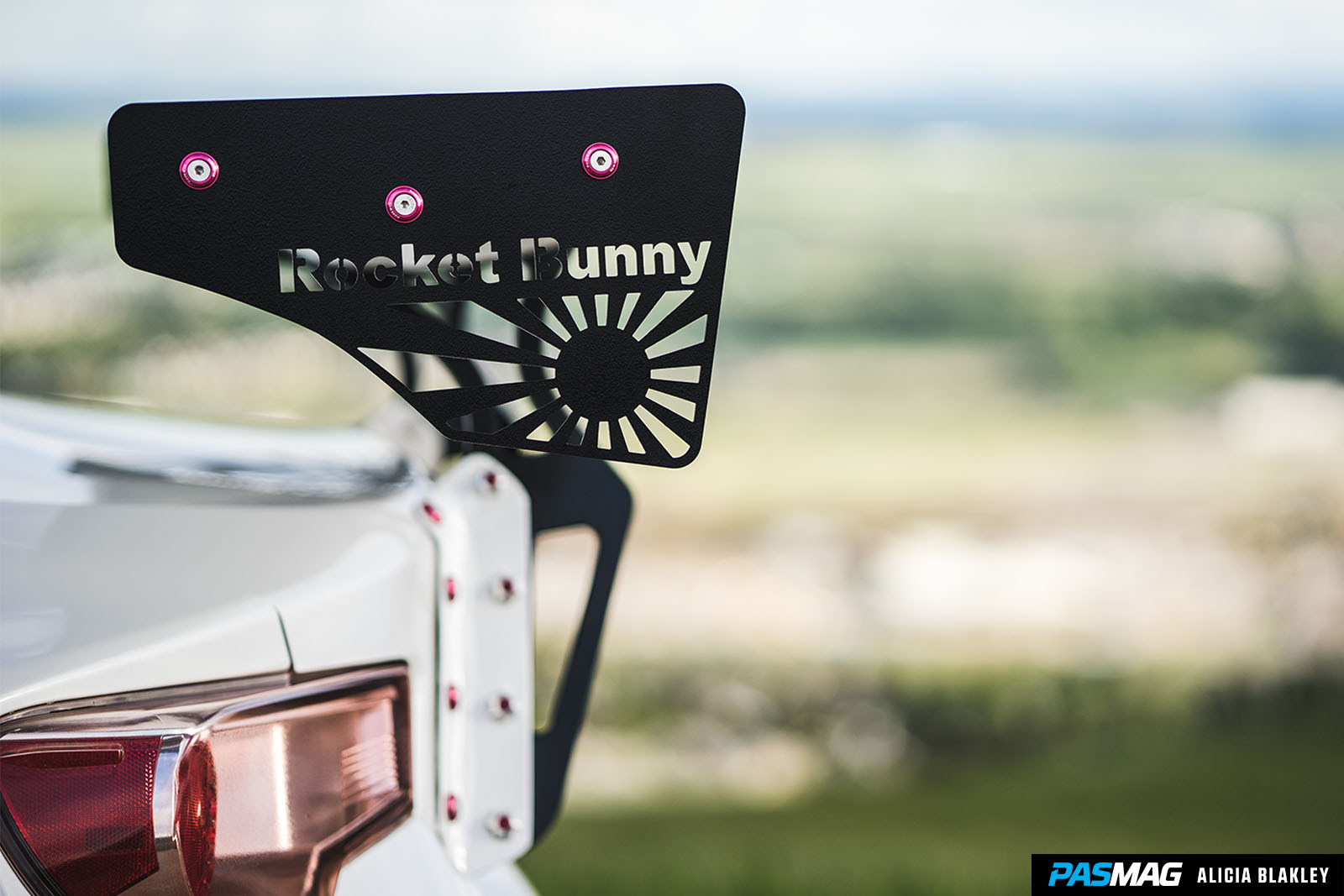 EXTERIOR

Rocket Bunny kit
Lazi Duck custom wing end plate & canards
Custom livery
DressUpBolts titanium bolt over fender
Beat Sonic roof spoiler
GReddy Oval diffuser light (r)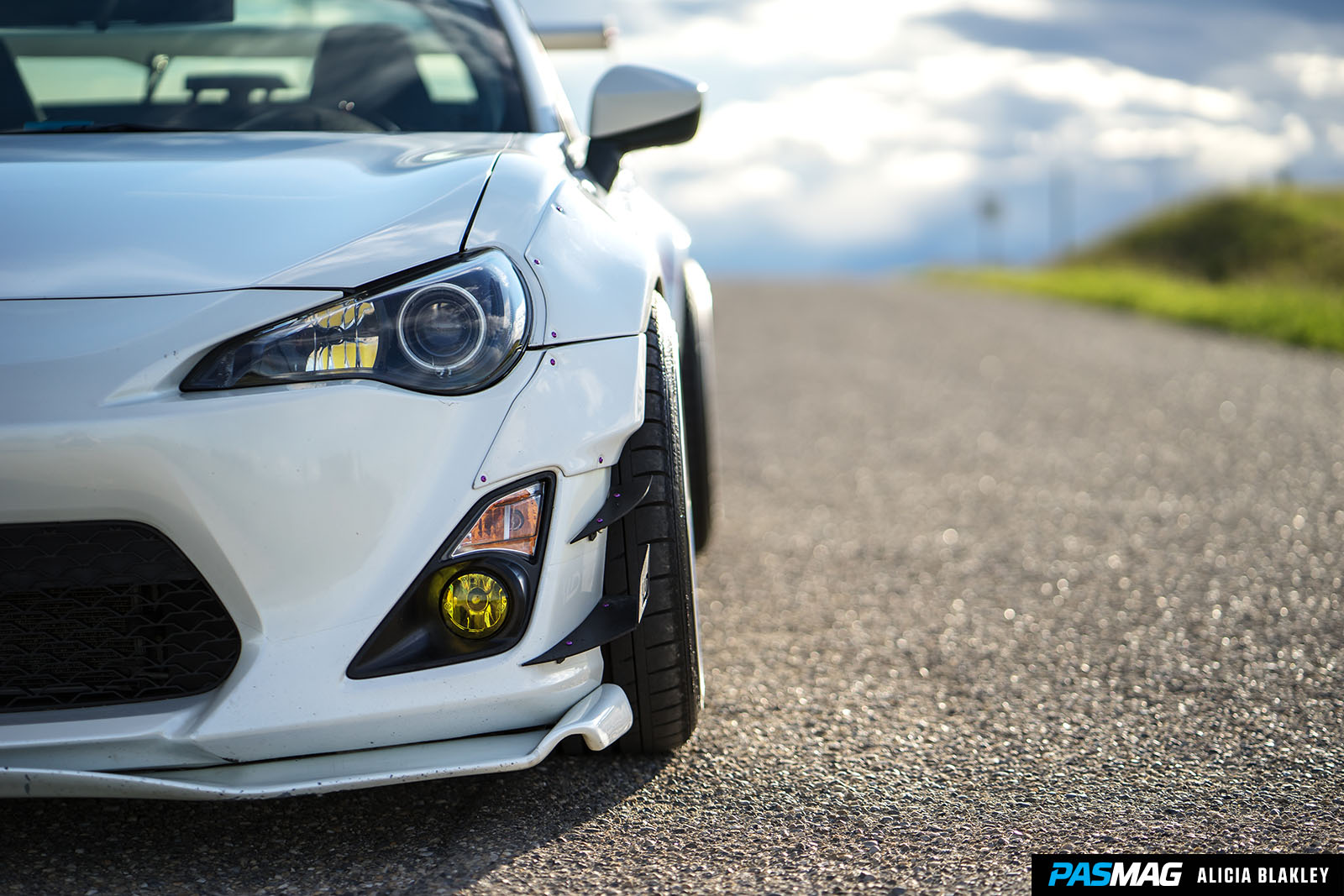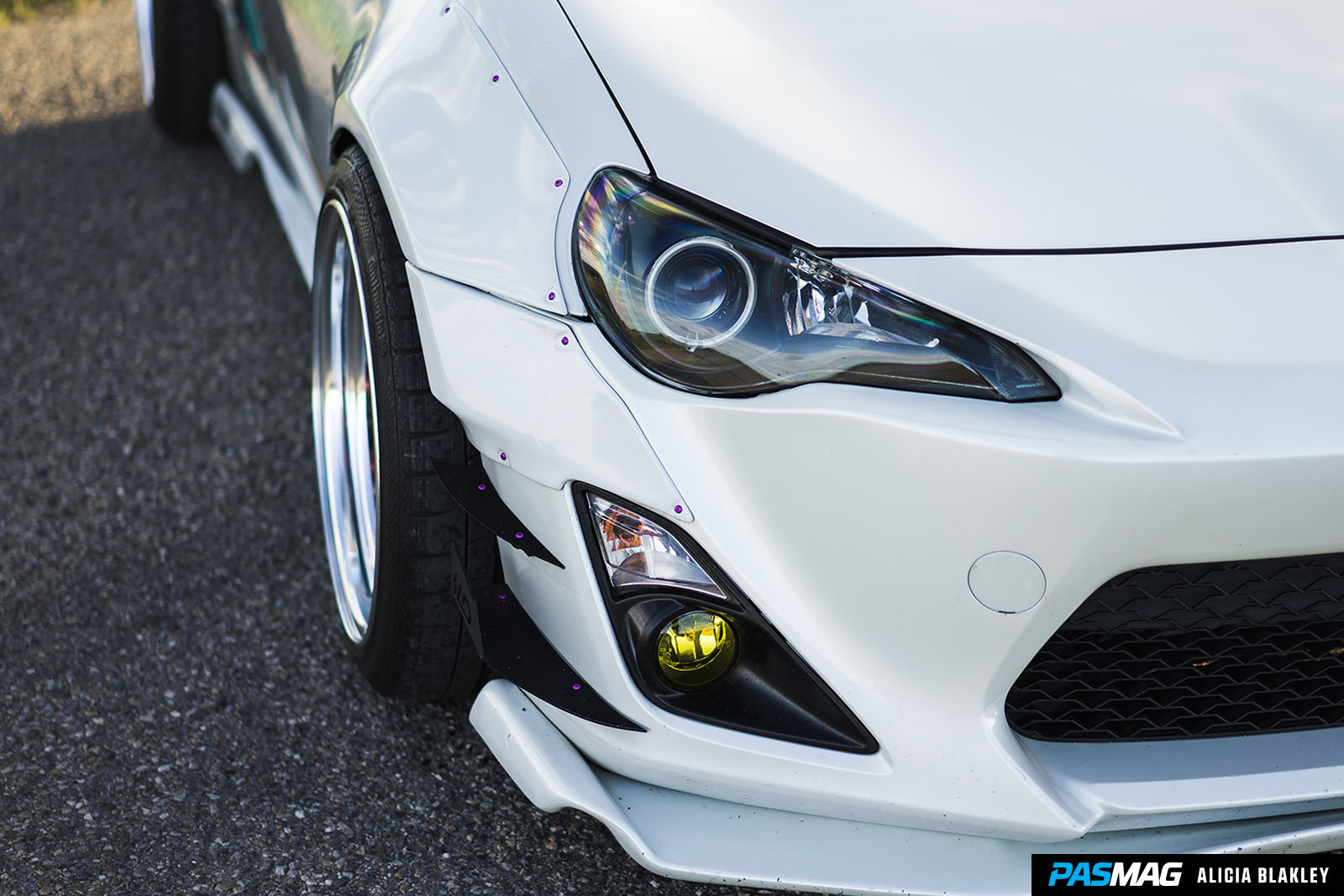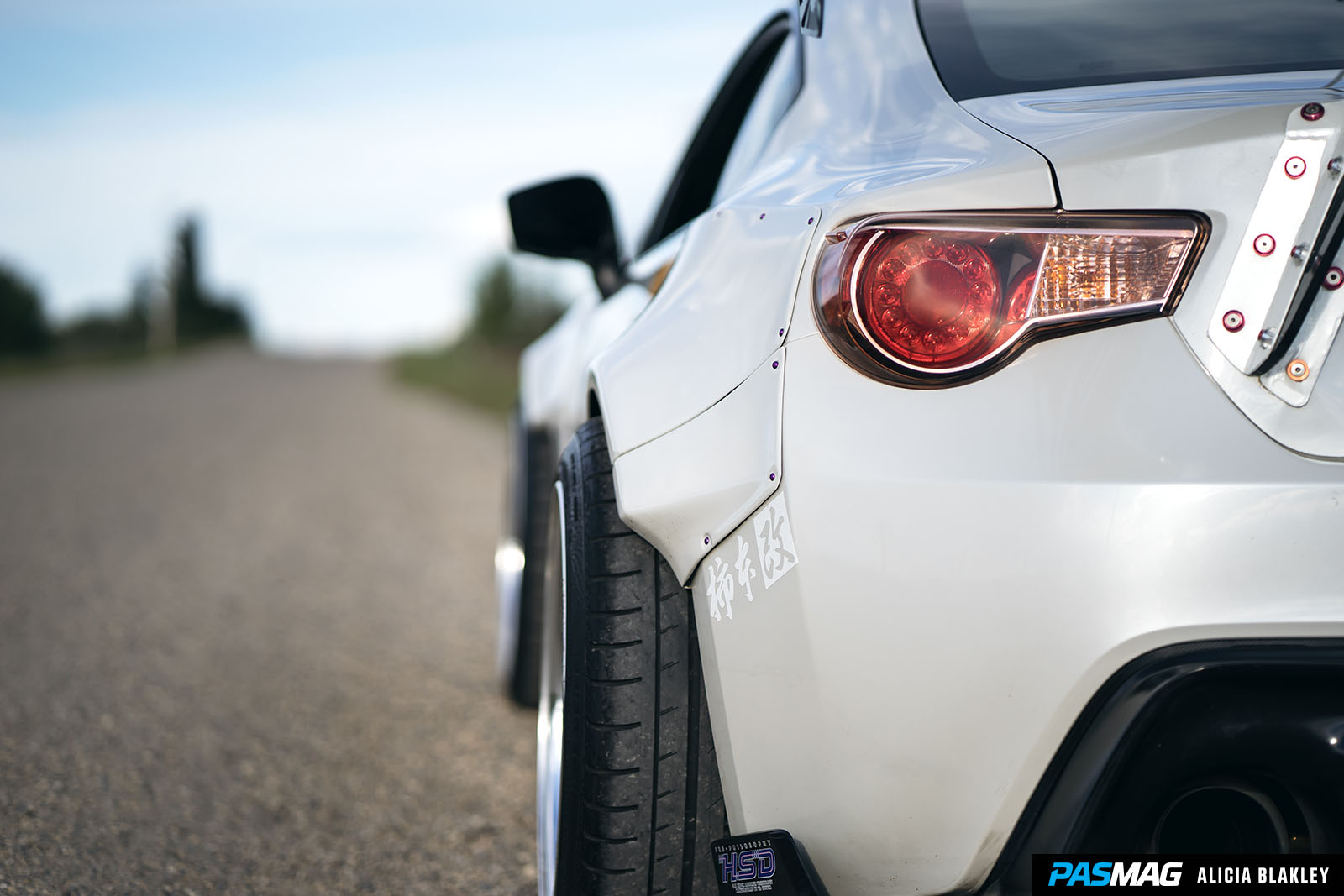 LIGHTING
WINJET yellow fog lights
Custom Halo headlights
8000K HID
LED high beams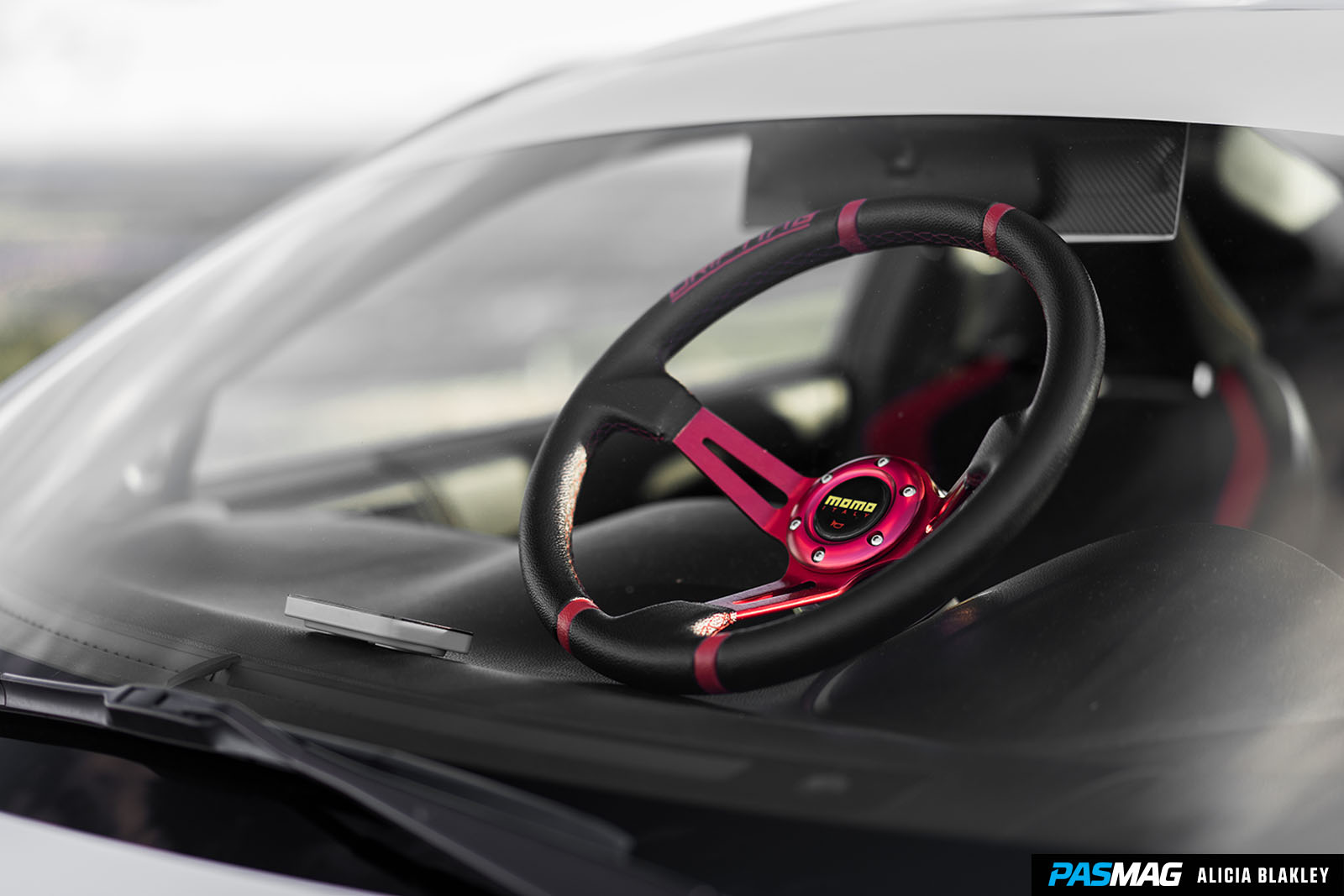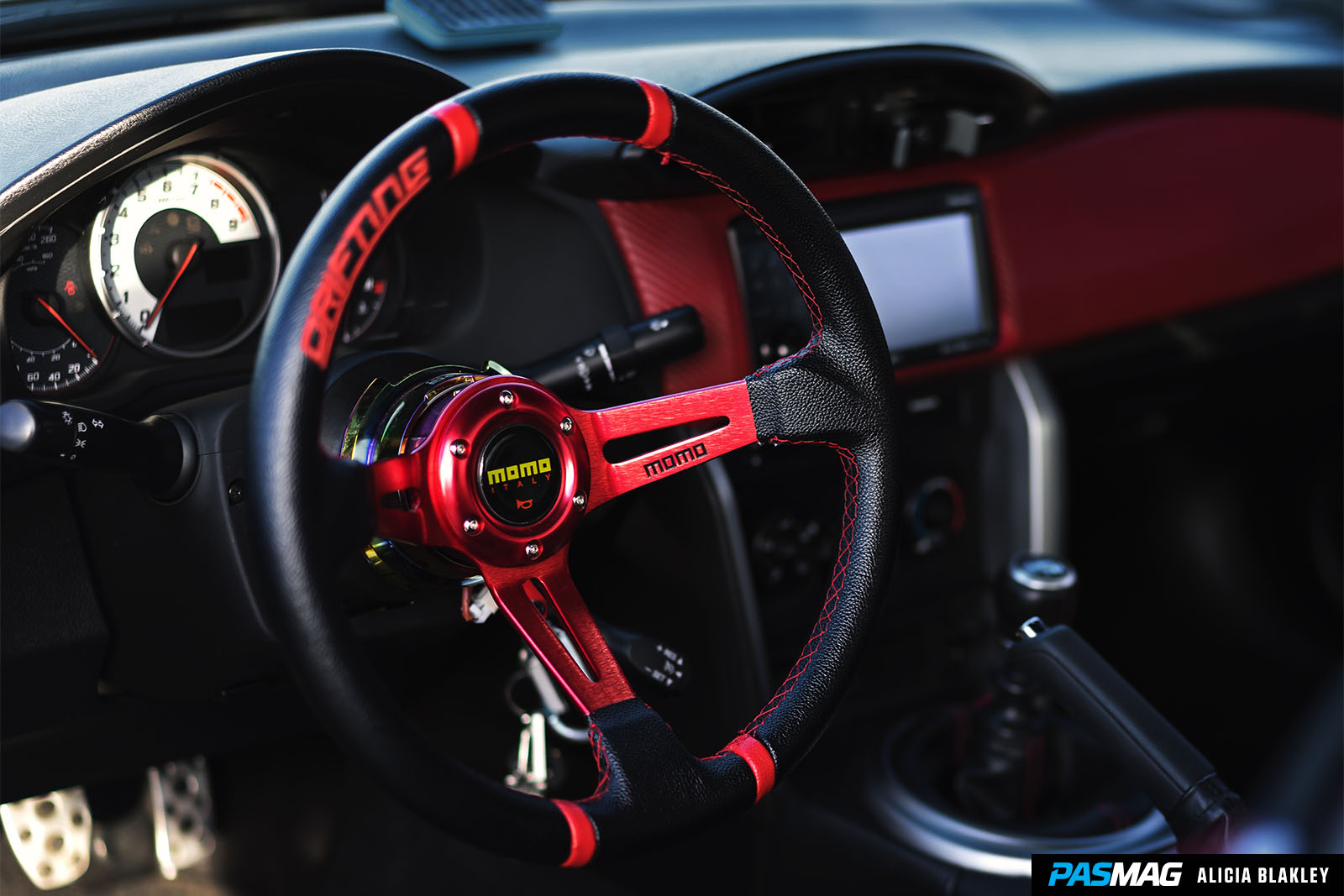 INTERIOR

Custom interior wrap
MOMO Drifting red steering wheel
Works Bell 'Rapfix' short boss hub
NRG quick release
Katana shift knob
AUDIO & MULTIMEDIA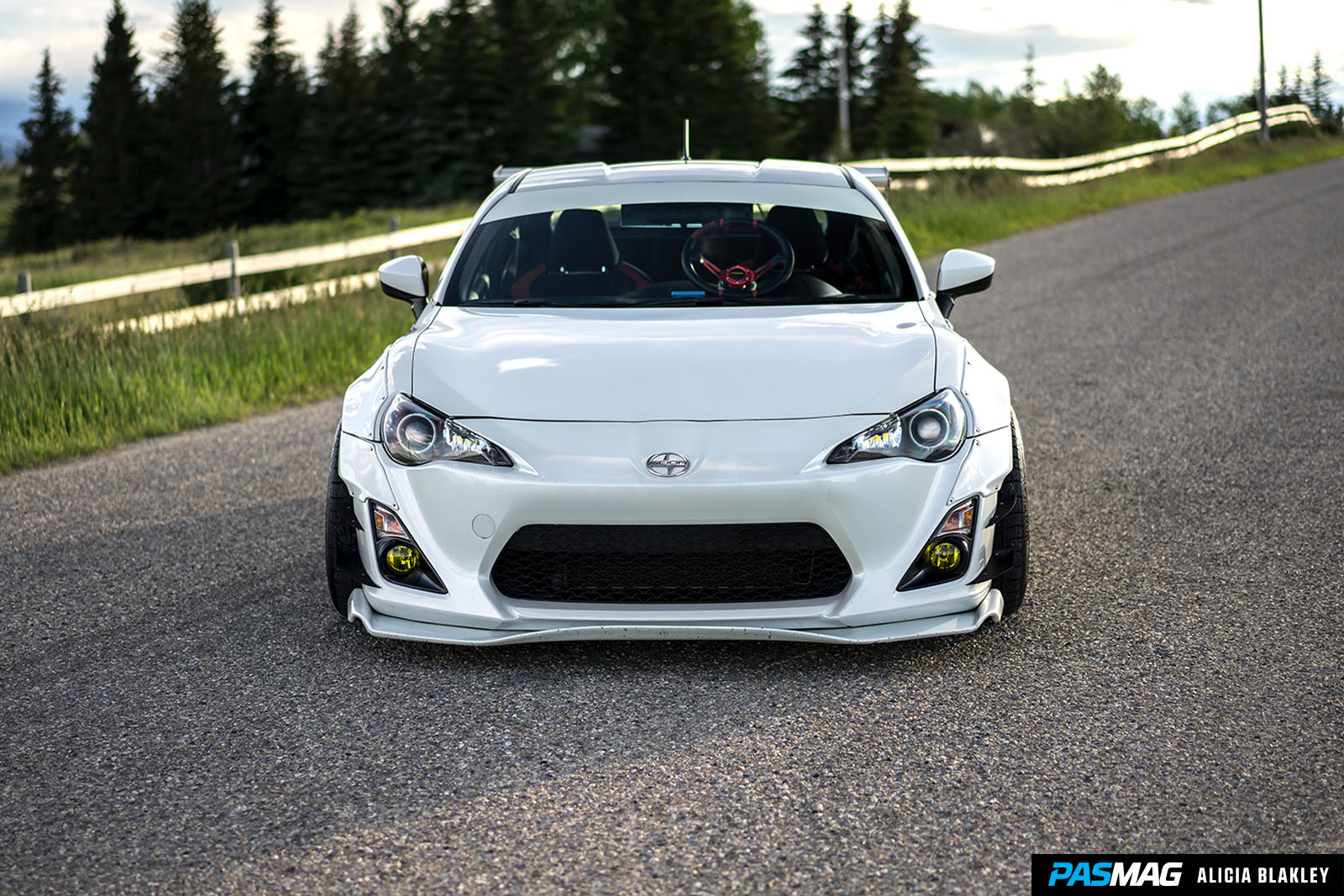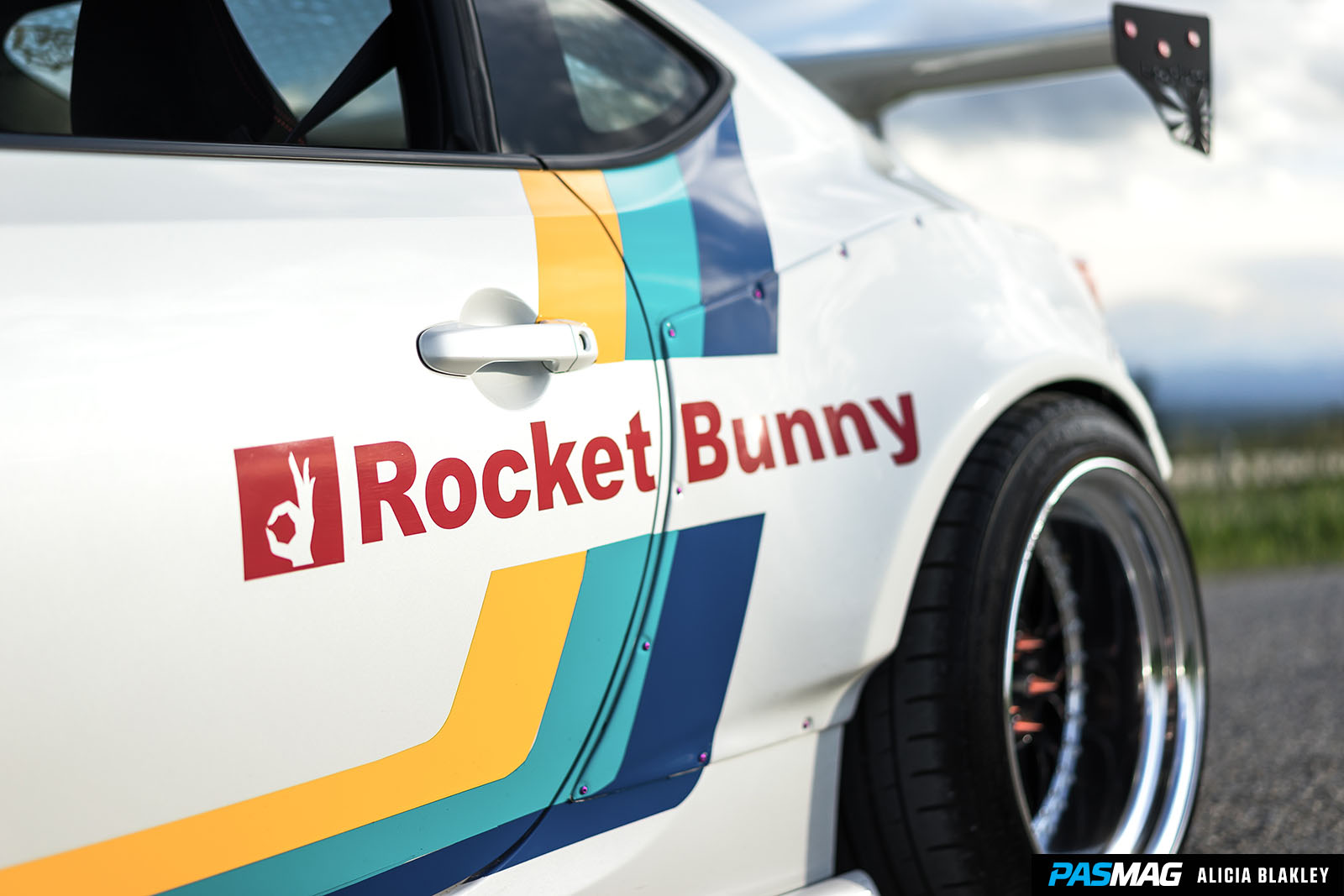 Contributor: Alicia Blakley