Photography by PacNWAutoScene
---
Mark Berentson is one of many enthusiasts who were inspired by the likes of Paul Walker and the crew in the first Fast and Furious movie. It wasn't long after that when he built a 1989 R32 GT-R powered by a 2JZ. Unfortunately, that Skyline was the victim of a highway incident, and was subsequently totaled. Berentson didn't let that get him down, and now it's on to the next one.
Since then, he has picked up the 2008 Lexus ISF, and gone down the inevitable modification path. "My original intentions were to just leave the car alone and daily drive it," he tells us, echoing a popular sentiment we know all to well. We know where this is going. "This was a car I just couldn't leave alone and continue to have the urge to make it handle better and go faster."
Being in the NW scene, competition there can be pretty stiff, and Berentson says that is part of what keeps him motivated to innovate and step up his game. He selects parts for the car after careful research when he knows they can measure up to what he expects. He praises Figs Engineering and HKS for their quality workmanship and quality of fitment.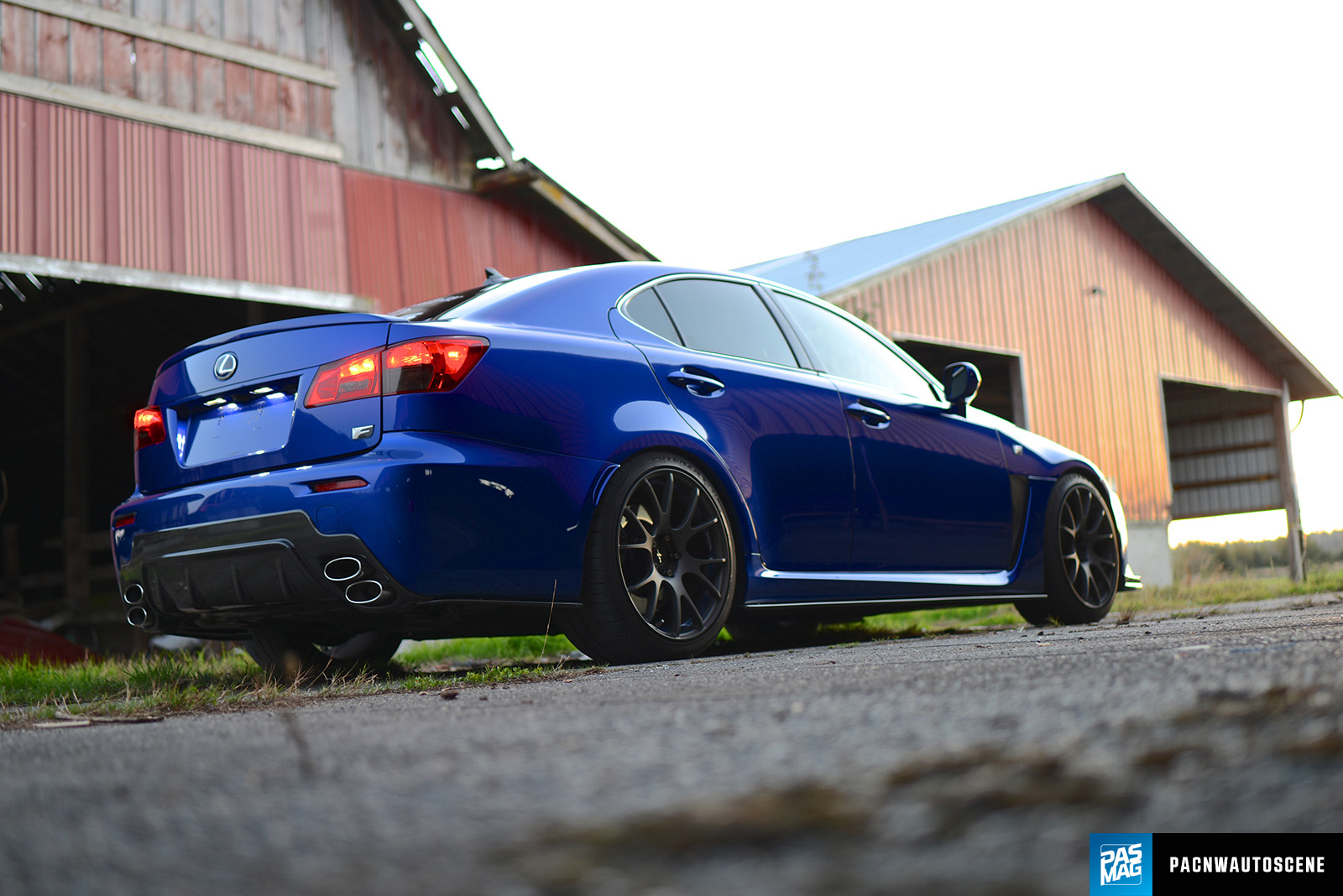 With TOMS Racing aero, revamped headlights from a 2012 ISF, a custom grille, and some Wedsport SA67R wheels, the look of the car has been changed drastically, which still stays true to the car's original form and function. Berentson praises the ISF as a car that blends smooth and raw in perfect harmony, and that's what made him choose it as a daily and track car.
In closing, Berentson extends a thank-you to master tech, Paul Bindon, for his help conquering challenges with the build process, as well as a thanks to the Stanwood Police Department for their help in the photo shoot. He also tells us that he has his eye on the next mod already – a supercharger kit that just happened to be released recently. We can't wait to see where this goes next.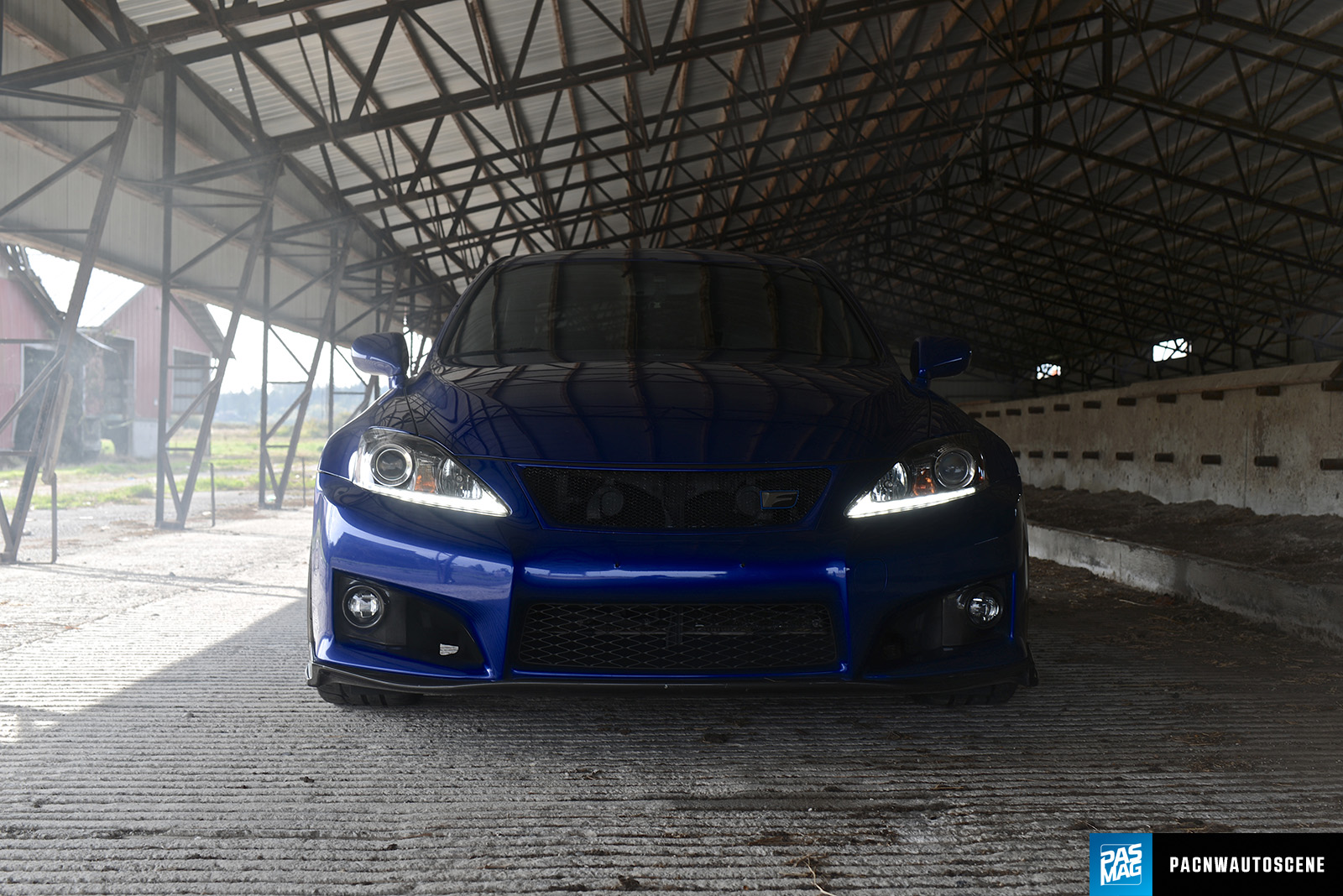 ESSENTIALS
OWNER: Mark Berentson
VEHICLE: 2008 Lexus ISF
LOCATION: Stanwood, WA
ENGINE: Toyota 2UR-GSE 5.0L V8
SOCIAL:
Facebook: Mark Berensomething
Instagram: @pacnwautoscene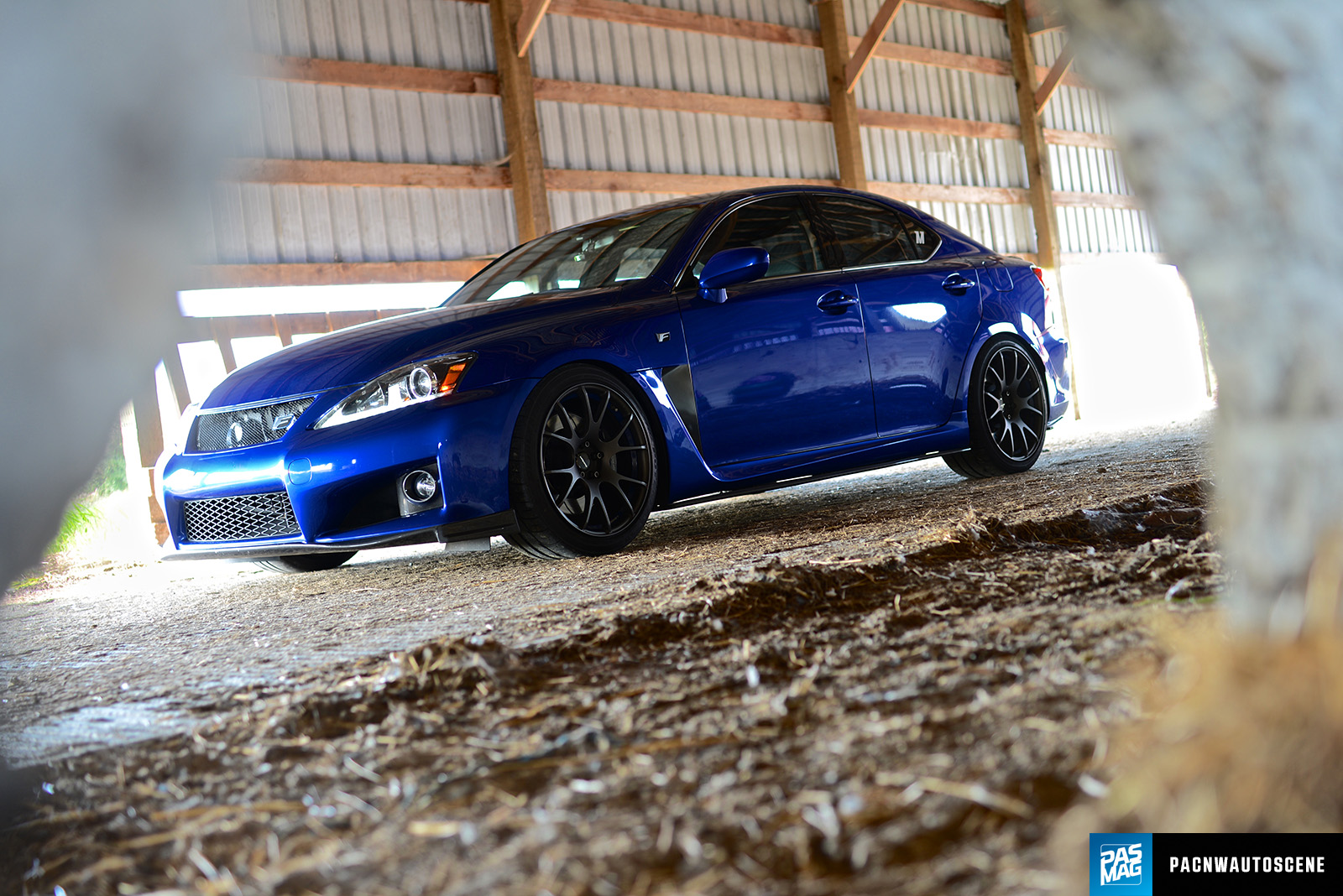 TUNER BATTLEGROUNDS STATS
Event: Hot Import Nights (Portland, OR)
Hashtag: #TBGLIVEBERENTSON
Popular Vote: 63%
Hashtag Reach: 17,450
Hashtag Impressions: 17,564
click here for standings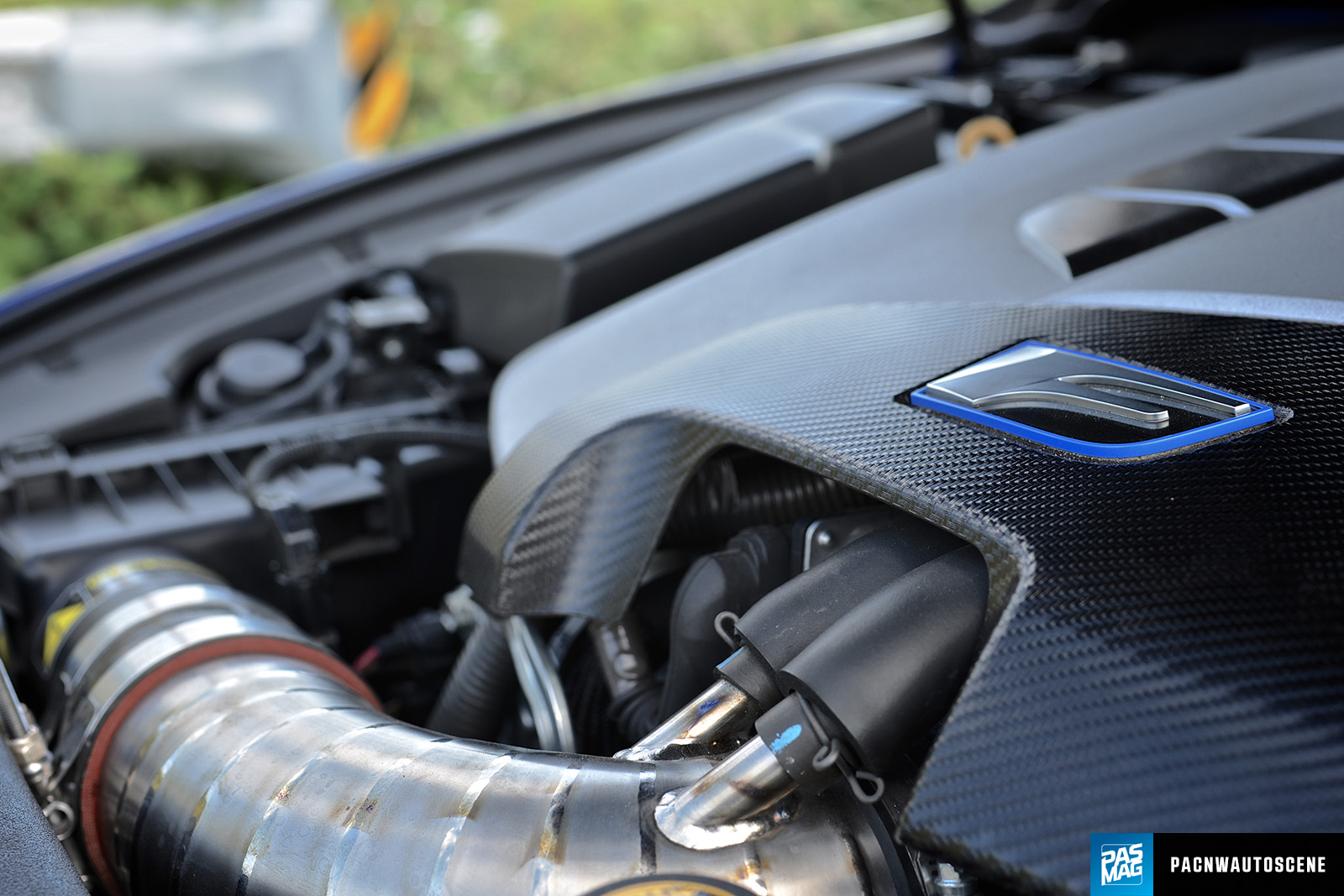 ENGINE
AFE dry filter air intake
Custom titanium intake piping
Apexi throttle controller
EXHAUST
HKS header-back super sound twin loop exhaust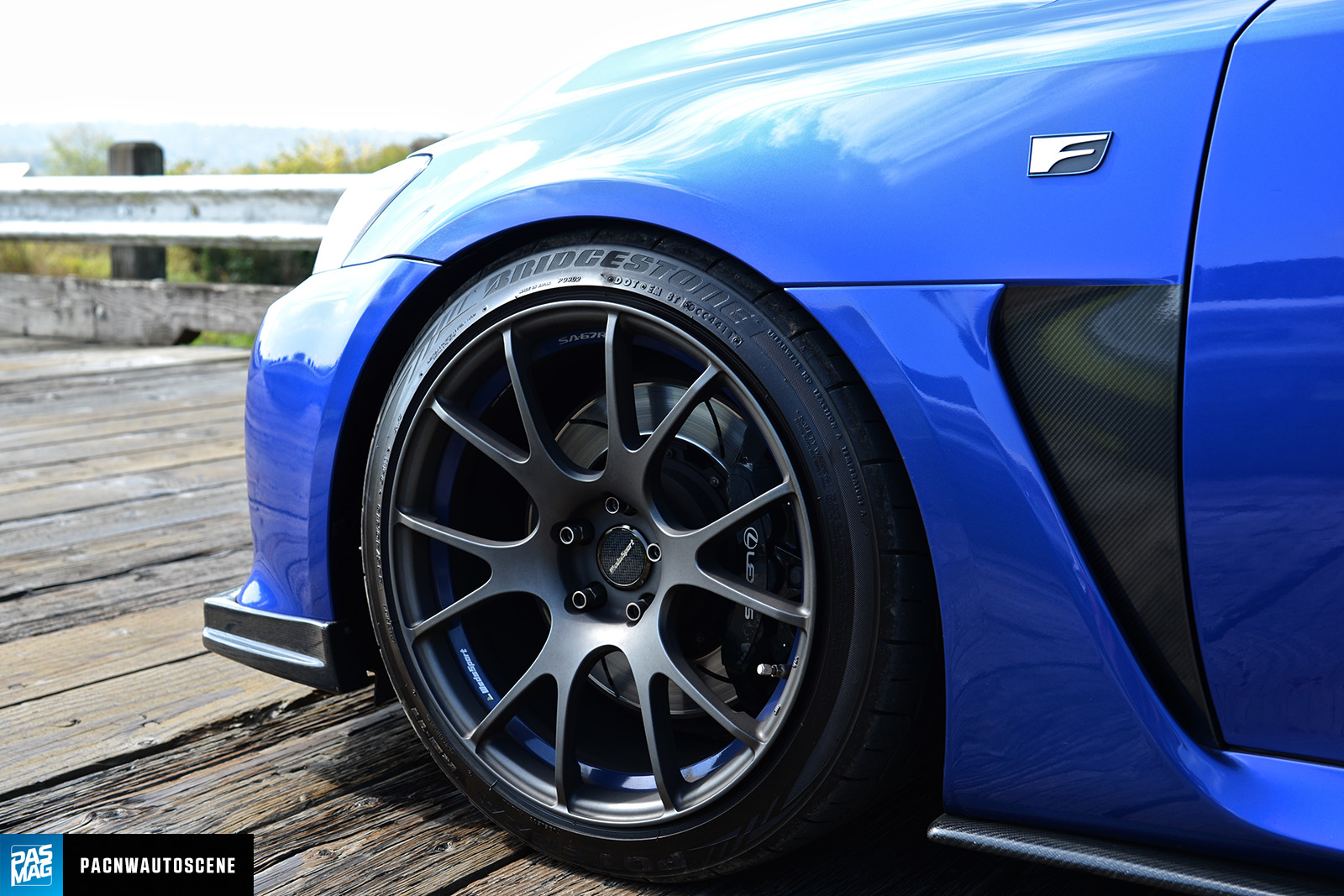 WHEELS/TIRES/BRAKES
Wedsport SA67R wheels – 19x10 (f/r)
Bridgestone RE11 tires – 245/40/19 (f), 265/35/19 (r)
Brembo aluminum monoblock brake calipers – 6-piston (f), 4-piston (r)
Figs Engineering 2-piece slotted rotors
Carbotech XP12 pads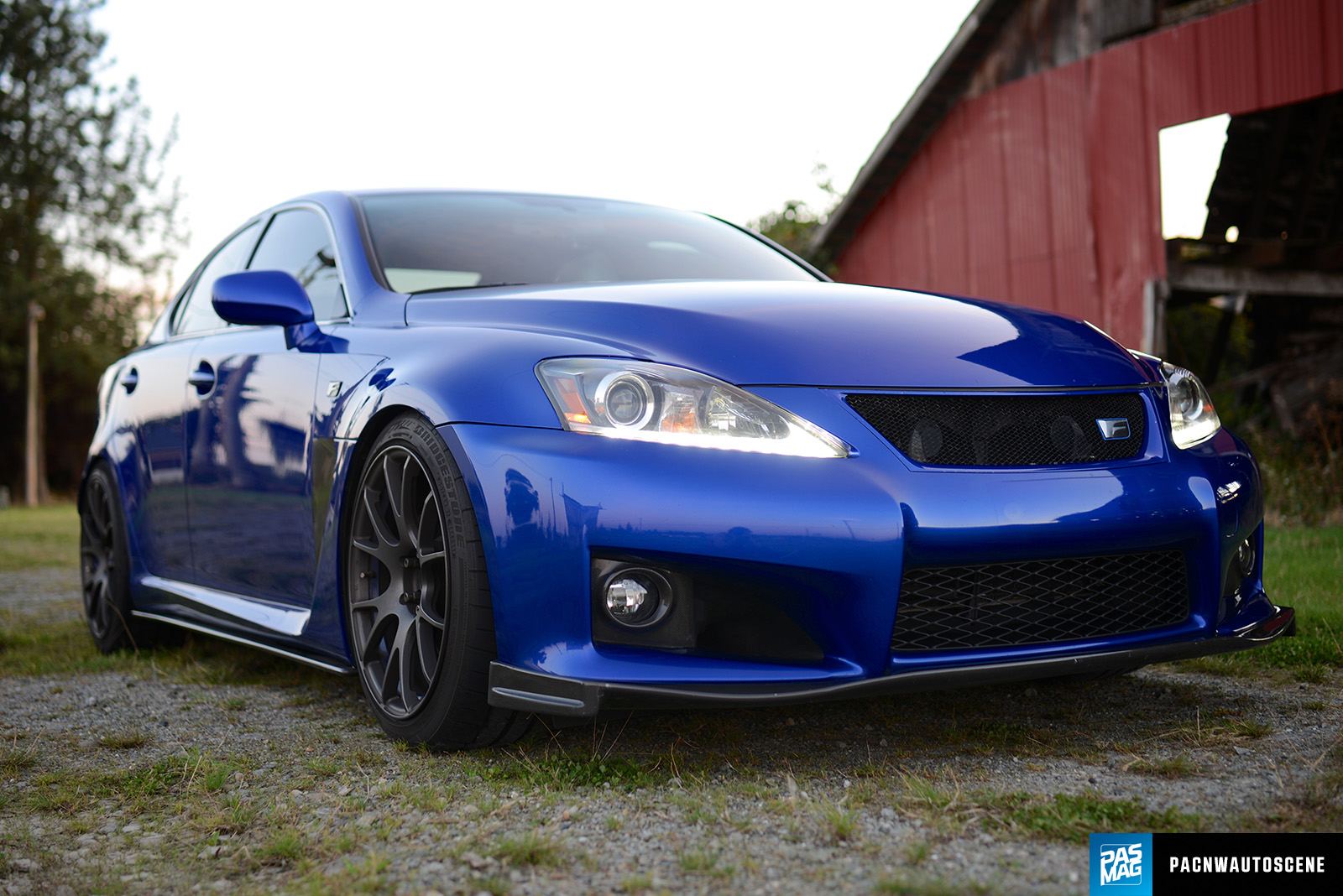 CHASSIS/SUSPENSION
Tein Comfort springs
Hotchkis sway bars
Figs Engineering RACE LCA bushings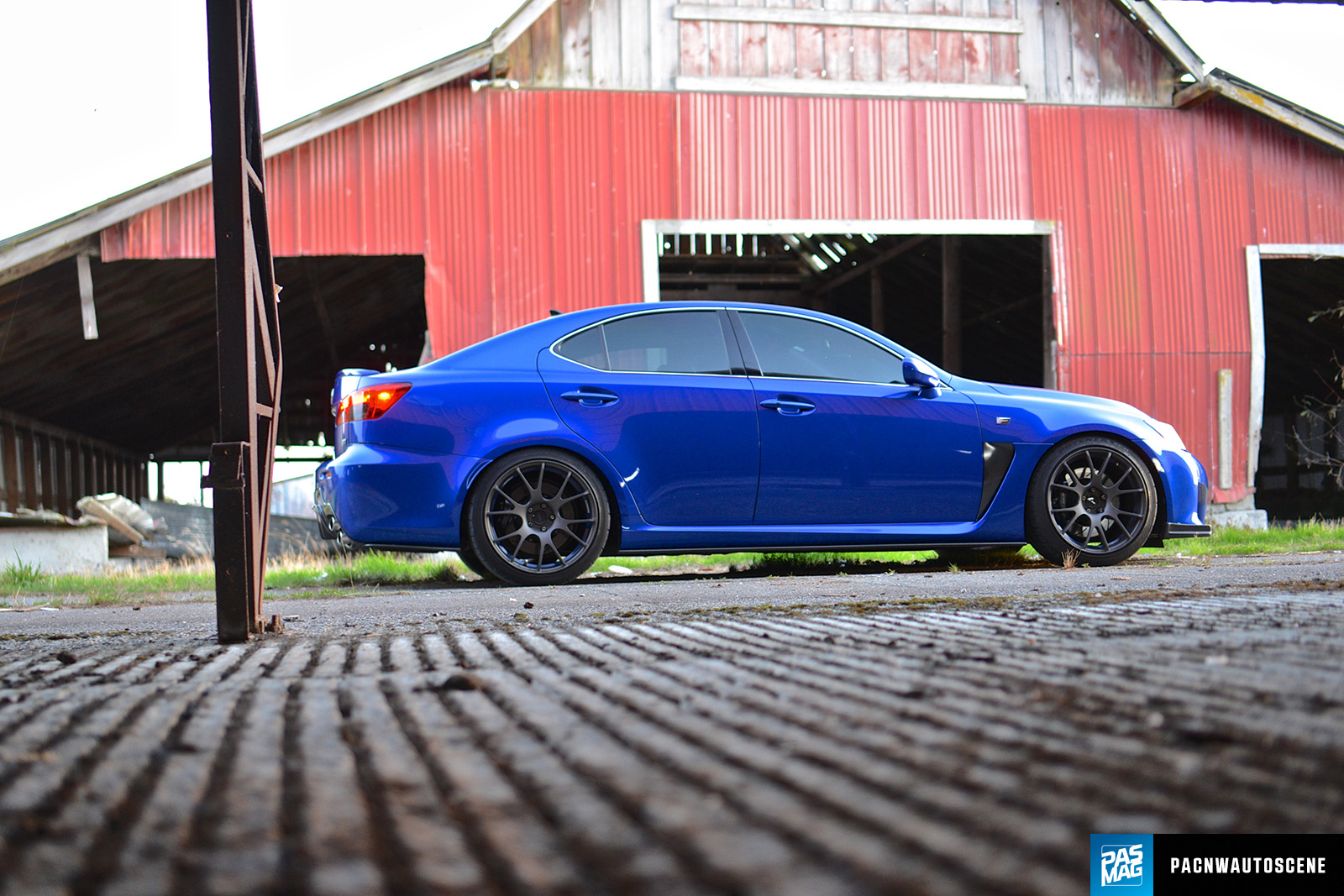 EXTERIOR
TOMS Racing (Front and rear aero, side skirts, carbon fiber front bumper)
Custom grille
2012 ISF LED headlights
8k HID and LED fog assemblies
SPONSORS
Lexus of Seattle, Mishimoto