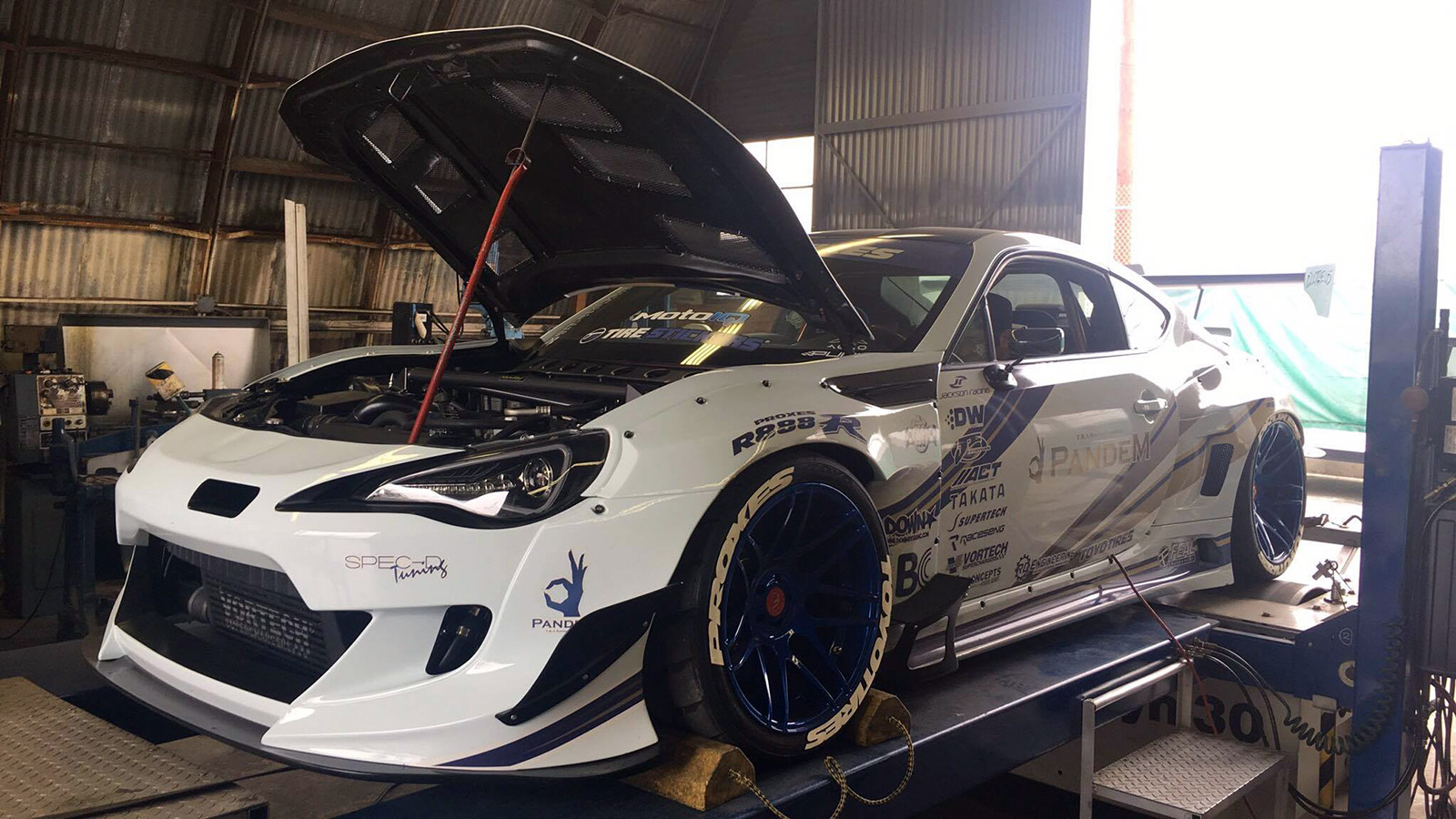 Let's get right into it! The big news is that the car has been dyno'd! If you're as excited about this as I am, you're dying to know what the car made. Well, it's a little more complicated than that.
See, the dyno we used is a Super Flow, which typically read about 10 percent lower than a traditional dyno. The reason for MotoIQ using this type of set up is to simulate more load on the car. My original setup on a traditional dyno is around 270-wheel-horsepower, but when we did a baseline dyno, we barely hit 230. That's unusually low for a supercharged car with a full header-back exhaust. We were puzzled, but after some detective work, we found some clues.
When I originally bought my flex fuel kit, the company I dealt with sent me a harness that was pinned wrong. I came to find out during tuning that I had a bad flex fuel sensor. Luckily, MotoIQ headquarters had an old sensor laying around and we swapped it, and after the swap, we made noticeable gains in power, especially considering we lowered the compression from 12.5:1 to 10.5:1.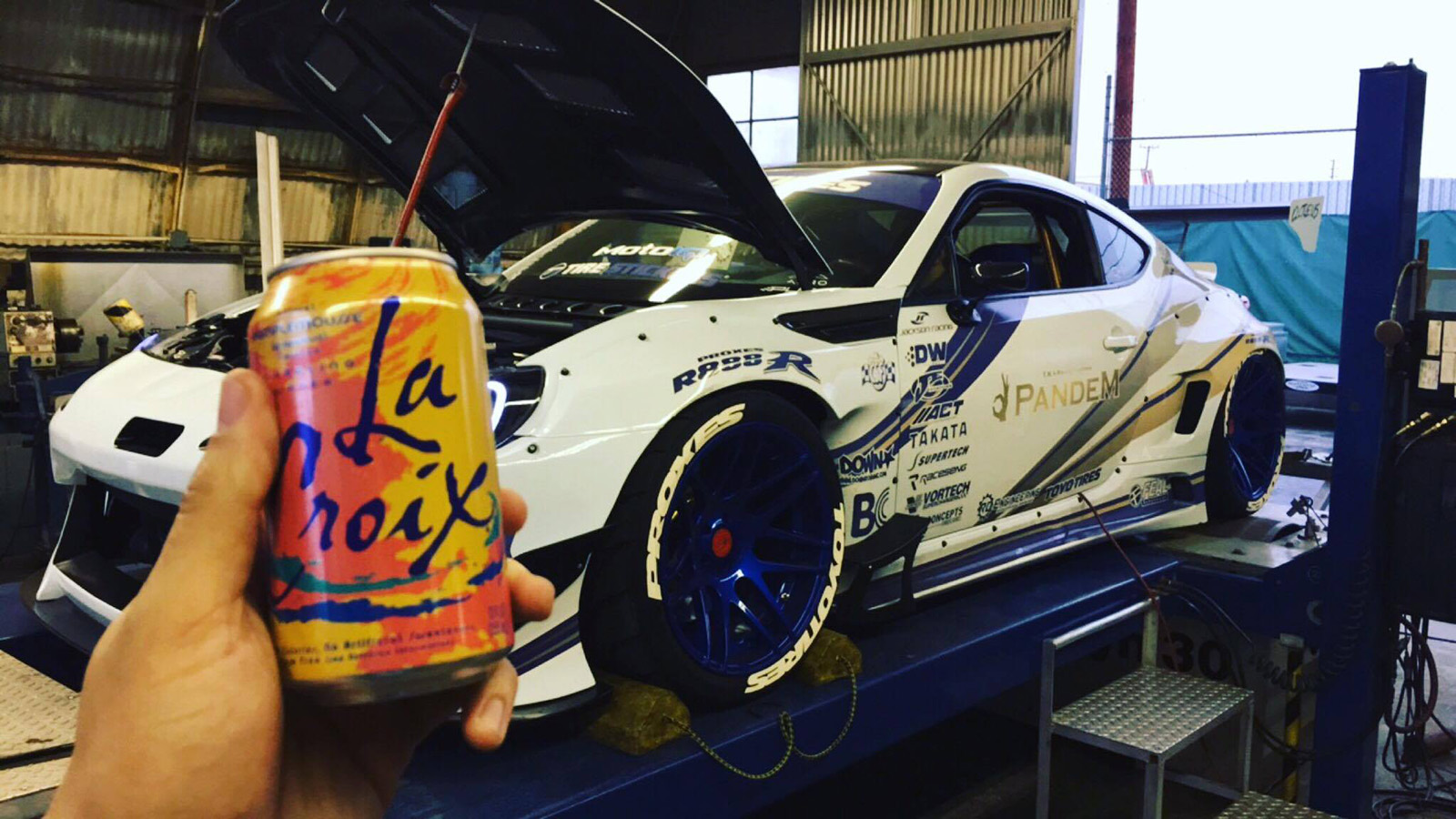 At 7,200 rpm on e60 fuel (still had some 91 in the tank), we put down 320 whp on the dyno. The reason I said that it's hard to say what this car made, is the fact that we actually increased the redline to 7,800 rpm, and about 600 rpm early the dyno would stop reading. Since the car kept pulling to redline in a linear fashion, our estimate is about 340 whp at redline.
Another thing: as it's a Super Flow dyno, and they read about 10 percent under other dynos, we're actually around 370 whp on e60 at redline, which is actually more power than I wanted.
Some of you are probably confused right now, going, "More power than what he wanted?" Yes, and there are a couple reasons for that. One of the main reasons is reliability, specifically to do with the transmission. The transmission on these cars is like glass. If you make over 300 lb-ft of torque to the wheels on this thing, kiss your synchros goodbye. Thankfully, I'm only around 240 lb-ft.
Another concern is the drivetrain, hubs, and differential. To date, I've blown two diffs, three sets of axles, and a driveshaft. I don't want to get stuck replacing stuff again, so I've raised the rear of the car, allowing the axels to remain level.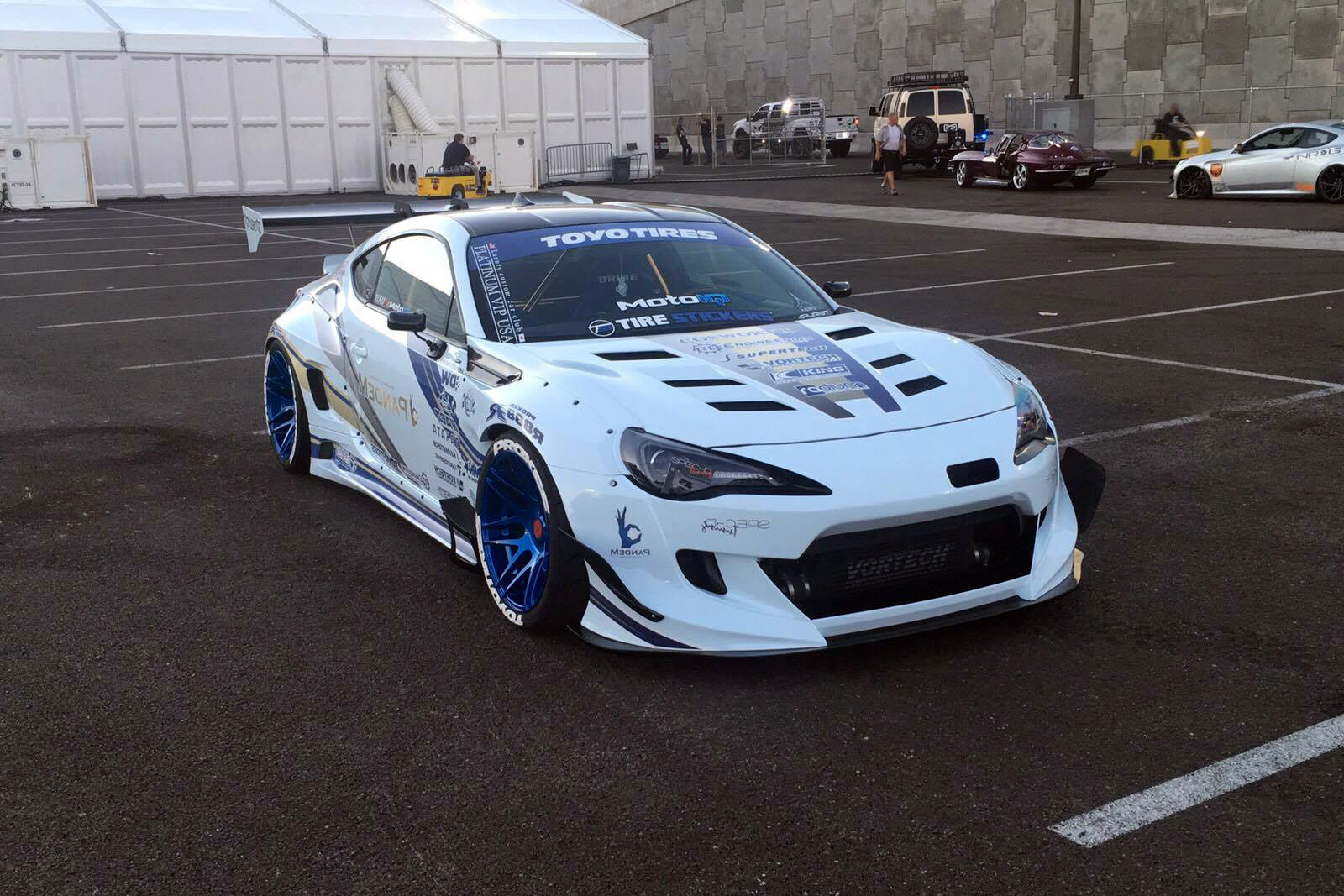 Overall, the results surpassed what the crew at MotoIQ, my tuner from RD Engineering, Ronnie, and I expected. Even with 23 degrees of timing, a raised redline, and a few other adjustments, the car just kept making power. With the built motor, V2 block-fed Vortech supercharger system, RD Engineering's amazing tuning, and DeatschWerks 900-cc injectors and 340-lph fuel pump running just shy of 35 percent duty cycle, we estimate the car to break 400 whp at its 7,800-rpm redline.
Oh, and best of all, there was absolutely no misfire, knock, or cooling issues while tuning. The cooling I can for sure lend thanks to the Jackson Racing radiator/oil cooler combo. I highly recommend it if you're thinking of running some extra power with the FA20 motor.
Now, rather than just looking like a beast, this car is a beast! Be sure to check this section of PASMAG, my Instagram @staycrushing, and www.MotoIQ.com for updates on the build. Next up is track prep! We'll be improving the rigidity and balance of the car, so it's as nimble as possible for its track testing.