Photography courtesy of Mobile Toys Inc.
---
Car audio competition was in its absolute hay-day during the mid-90s, with governing bodies like IASCA and USACI blowing up the scene across the United States and beyond. Weekend audio competitions would bring competitors from across the map to parking lots and show venues to see who could be the loudest and proudest. The audience was an eclectic mix of old school bass-heads and up-and-coming audiophiles who could barely drive, all of whom were there to enjoy the sights and sounds of quality audio installs. As time went by, some attendees grew out of the scene, but some of them grew up with their heartstrings still firmly attached to the world of competition audio. So where are those guys now?
For old school sound quality competitor Thomas Kirven, his tastes may have changed overall, but quality audio is still in his veins, and he still very much considers himself part of the audio scene. After all, who doesn't love to roll down the windows, turn up the music, and cruise the highway? Now older and more successful, Kirven's ride of choice has shifted from old hatchbacks and box trucks with speaker walls to something a little classier, but just as fun. Kirven now finds himself at the wheel of a 2017 Ferrari 488. Not too shabby.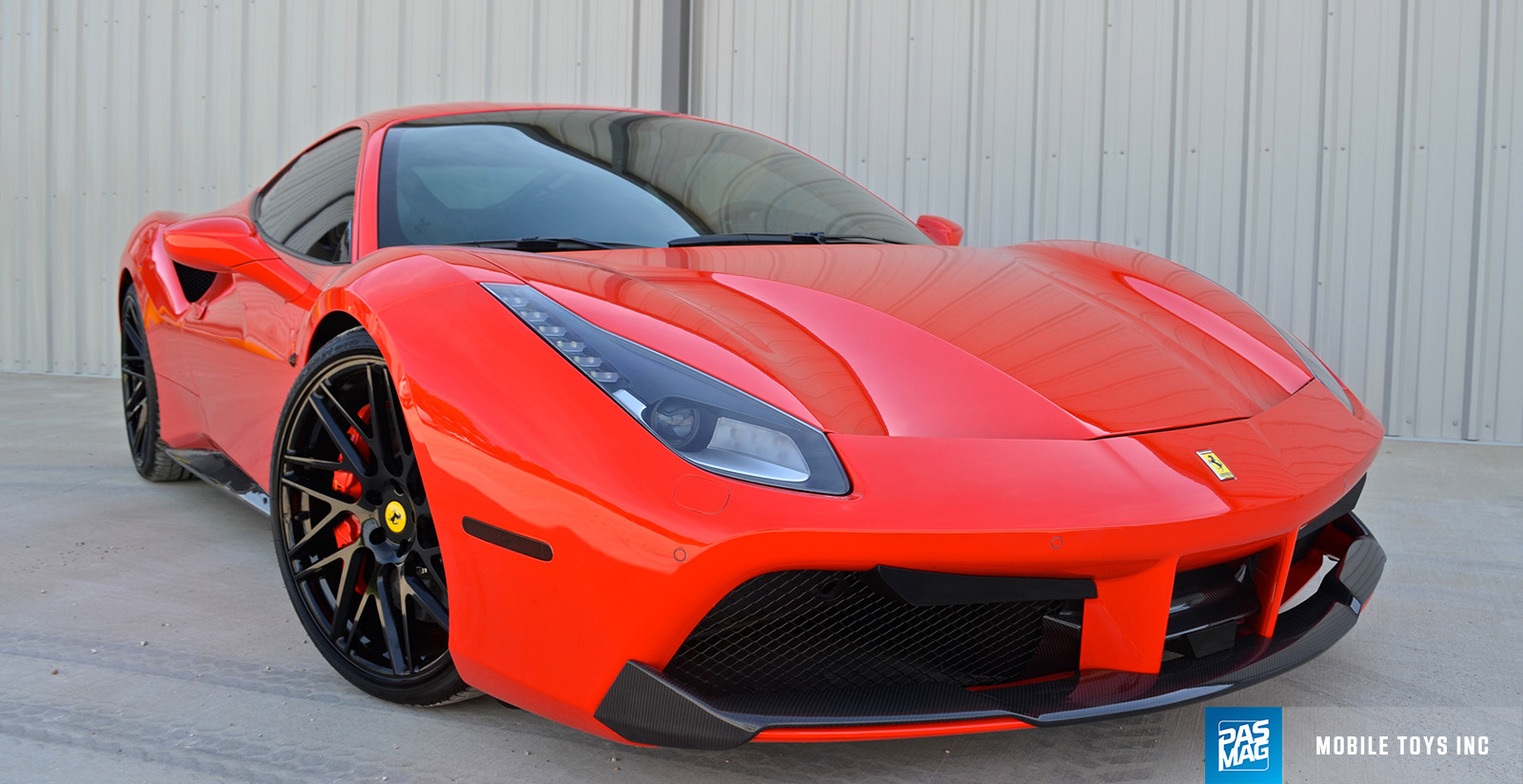 Having grown up in and around the car scene as far back as the '90s, no vehicle of his could remain stock - not even something as complete and prestigious as Ferrari's incredible 488. Since the car's performance was already well handled, thanks to Ferrari, the only performance mods Kirven needed were Novitec's N-Tronic ECU upgrade, an F-1 Valvetronic exhaust, and Novitec lowering springs. In the looks department, Kirven wasn't totally satisfied with the OEM 488's looks, he employed Novitec's carbon fiber aero kit and side vents.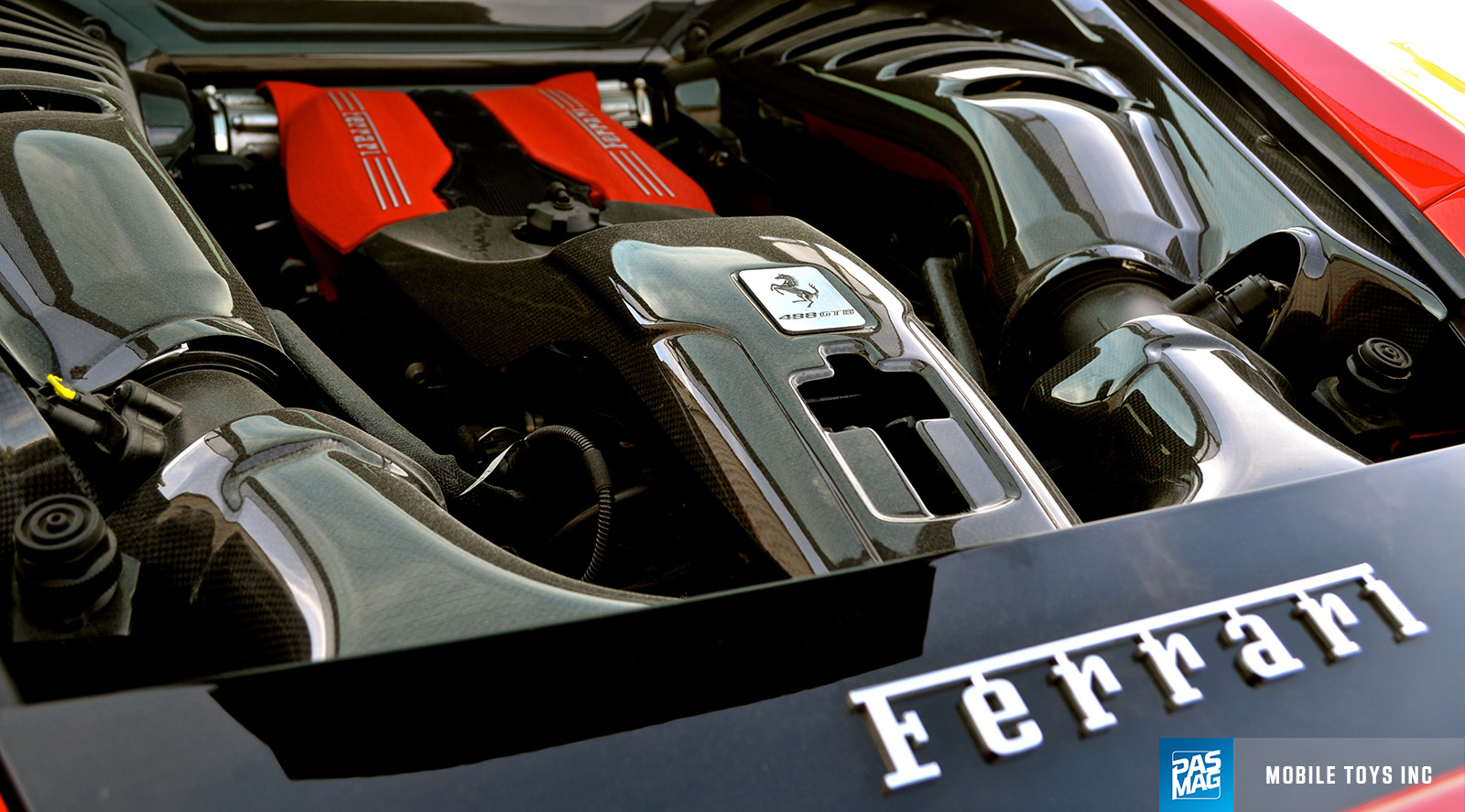 With performance and looks well taken care of, he turned to designer Chris Pate, and his team of Edgar Diosdado, Matt Vowell, and Frank Nieto at Mobile Toys Inc. in College Station, Texas to engineer and machine an audio system worthy of the Ferrari. A combination of Focal and Mosconi audio components would certainly do the trick, but how do you go about building a clean and classy install that doesn't infringe on the Ferrari's interior? Leave it to the pros at Mobile Toys Inc!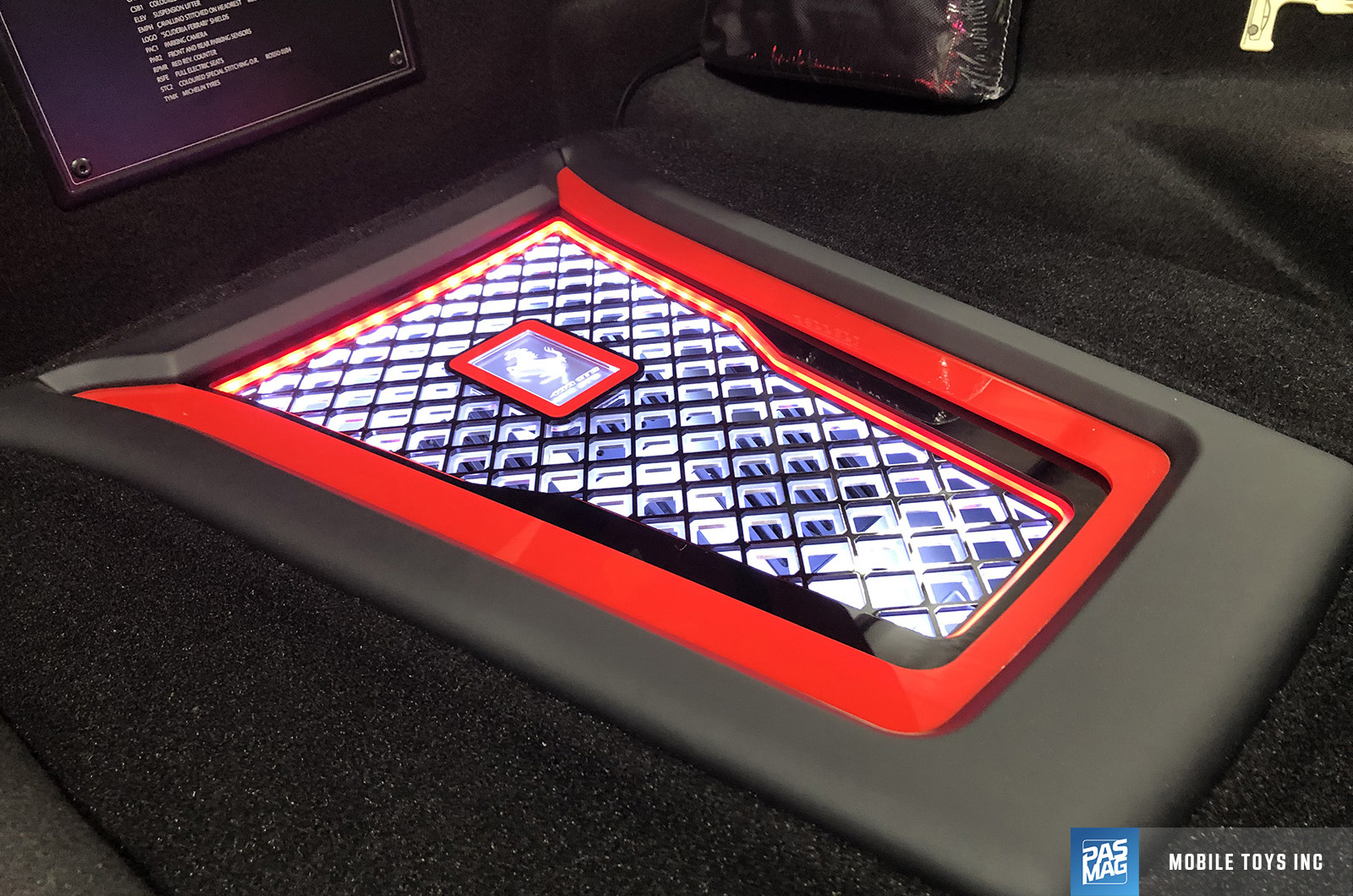 To upgrade the 488's audio system, Pate and his team employed the latest and greatest offerings from both Focal and Mosconi, two brands which sit atop the highest echelons of car audio. To meet amplification needs, the team turned to three offerings from Mosconi's Zero series amplifiers: a Zero Class A for the Focal Utopia M tweeters, a Zero 4 for the M Utopia 3.5- and 8-inch drivers, and a Zero 3 to power the Focal 10WM subwoofer. To handle the signal processing, the team employed the Mosconi Aerospace 8to12 processor, and the AMAS-96k interface source unit.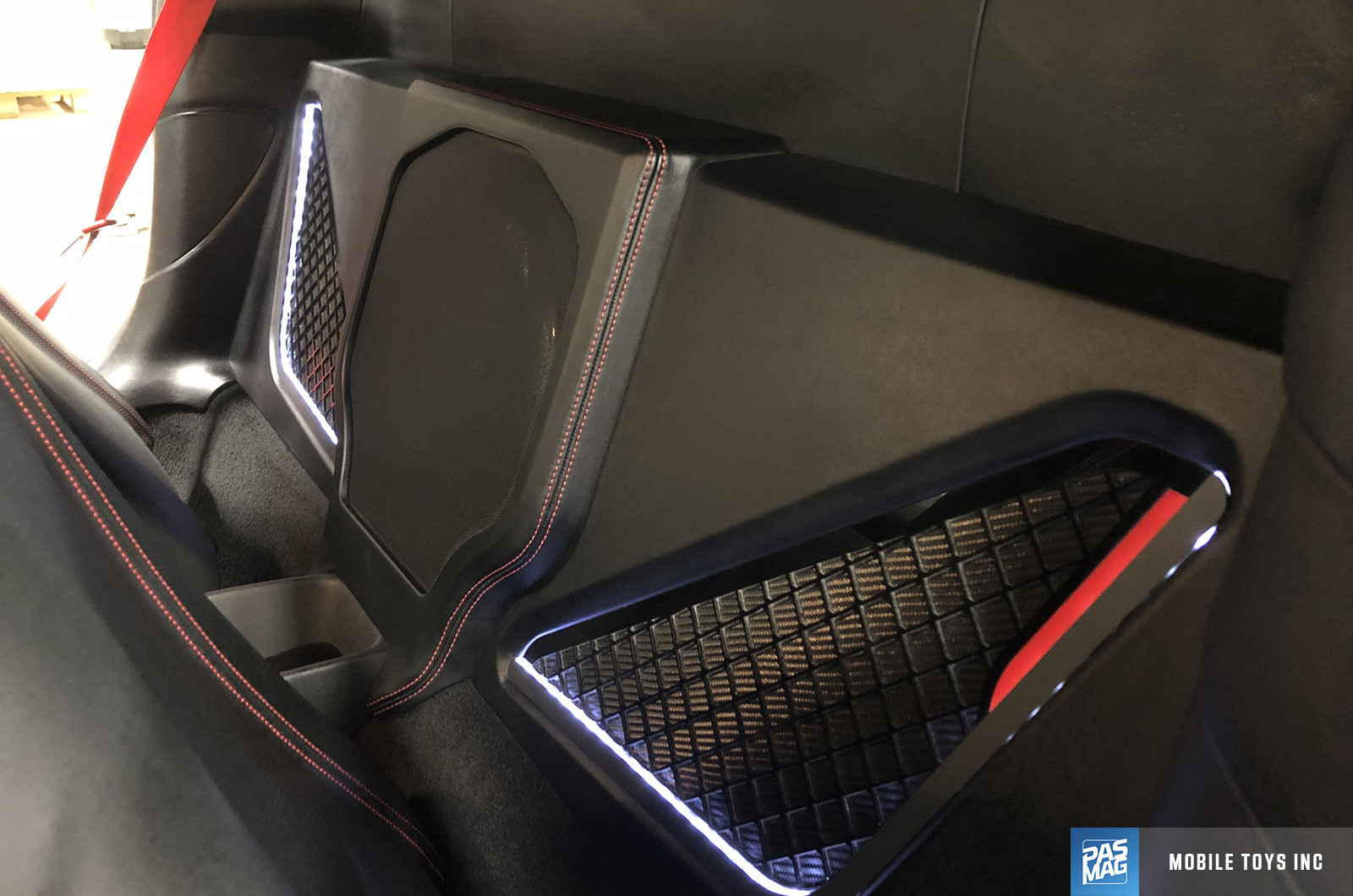 Fitting the amount of speakers involved into the Ferrari's interior is already a challenge, but when trying to do it in a sonically pleasing way requires some extra finesse. Thanks to the expertise of the team involved, they were able to test and engineer speaker locations for optimal sonic reproduction. Once they figured out the best locations, they had to be sure to install and finish them with the class that the Ferrari demands.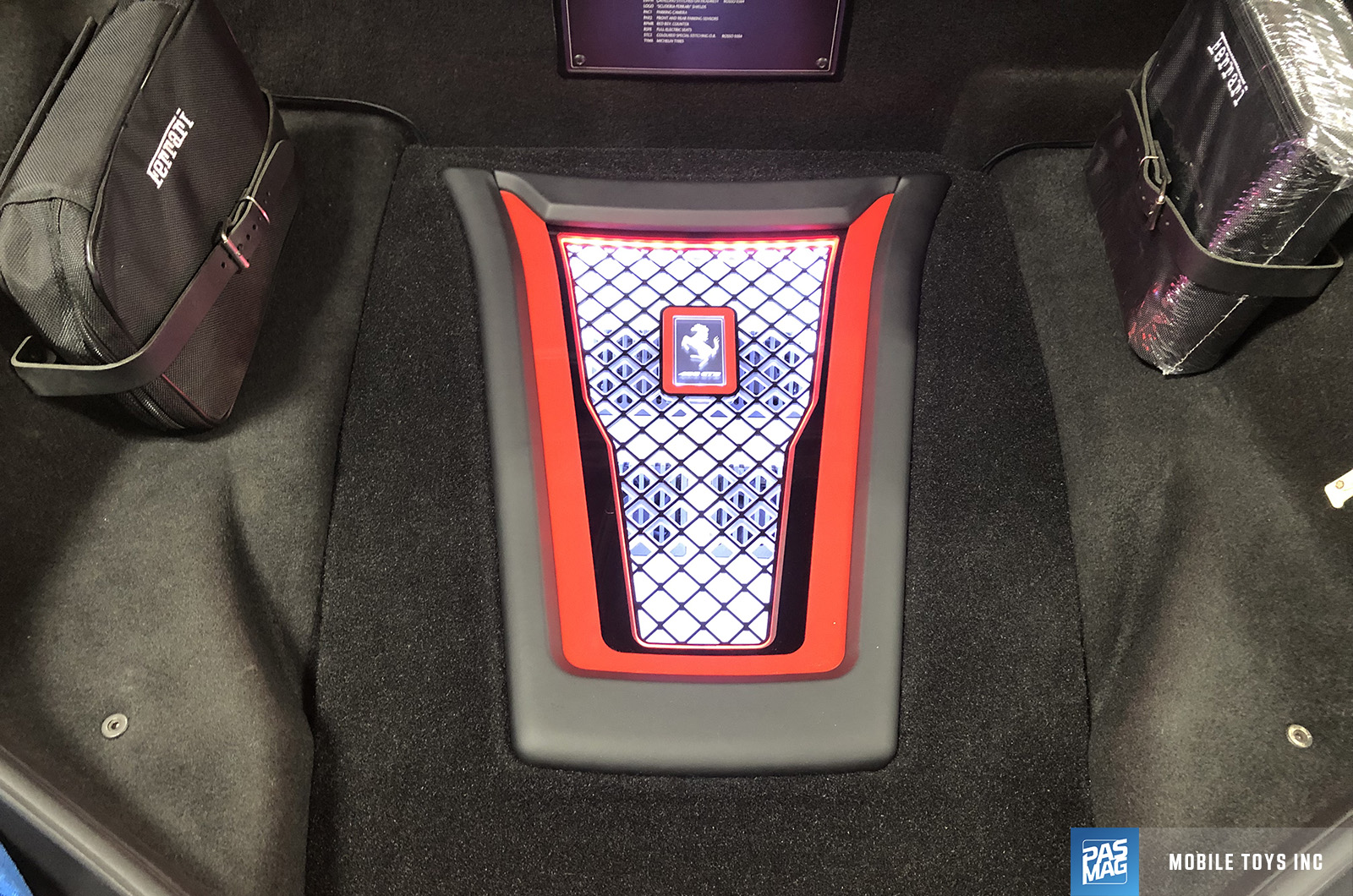 The result of this testing and engineering is a set of seriously sleek A-pillar speaker pods up front, a sleek and hidden subwoofer install behind the back bench, and a beautifully lit and engraved amplifier layout in the trunk behind a custom grille. The completely integrated stealth Escort Max 360 radar system is just the icing on the cake.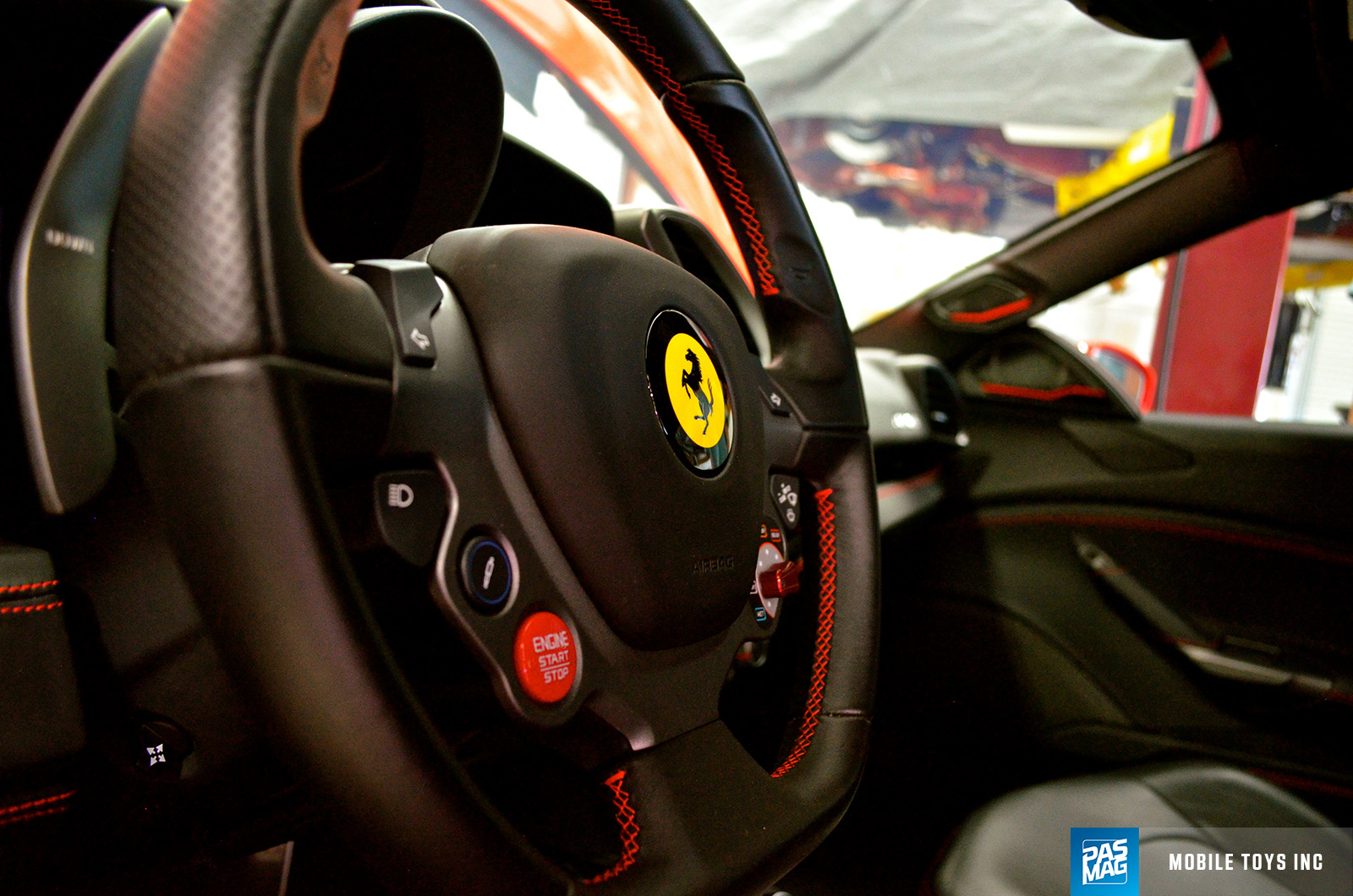 With the audio system carefully engineered and installed, and stand-out components finished to match the class of the 488's interior, the builds was done by Kirven's standards. The end product is the culmination of impeccable craftsmanship by both part manufacturers and installers alike, producing a perfectly functional blend of speed, sound, and comfort, all in a stunning exotic package. It turns out growing up doesn't have to mean getting old!
---

ESSENTIALS
Owner: Thomas Kirven
Location: Atlanta, GA
Built By: Mobile Toys Inc.
Engine: Ferrari F154CB 3.9L Twin-Turbocharged V8
Horsepower: 780 whp
ENGINE
Novitec (carbon fiber engine covers, N-Tronic ECU upgrade)
EXHAUST
F-1 Valvetronic exhaust w/ titanium tips
WHEELS
Vossen Forged wheels - 22-inch
CHASSIS / SUSPENSION
EXTERIOR
Novitec (carbon fiber body kit, side vents)
INTERIOR
Custom speaker pods and enclosures
AUDIO / MOBILE ELECTRONICS
Mosconi (AMAS 96K interface, 8-12 Aerospace processor, Zero Class A amplifier, Zero 4 amplifier, Zero 3 amplifier)
Focal (Utopia M front stage speakers, TBM tweeters, 3.5 WM mid-range speakers, 8 WM midbass door speakers, SUB 10WM subwoofer)