There's something we can't resist about a clean JZX, especially one that gets driven like Jay Ribble's! On the outside, Ribble's Toyota Mark II is kept clean and simple - an aesthetic that actually makes it stand out thanks to the unique platform. With a top-mounted Holset HX35 turbo, Gulf Stich Dish wheels, and a KFD lip kit, there's a lot to love about this white RWD sedan.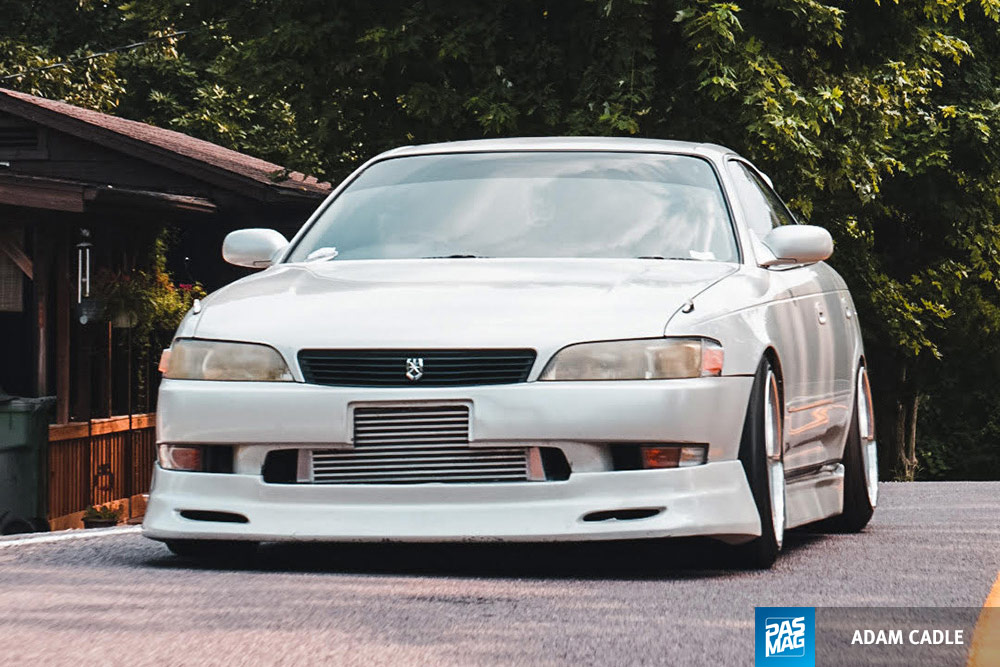 2020 TUNING 365 TOUR @ FORMULA DRIFT: ST LOUIS
Award: Editor's Choice
Coverage: Click Here
More info: https://tuning365.events
As featured in PASMAG Issue #166. Click Here to order.
Photography by Adam Cadle (@adamcadleproductions)
---
ESSENTIALS
Owner: Jay Ribble
Vehicle: 1993 ToyotaMark II
Location: High Ridge, Missouri, USA
Horsepower: 320 whp
SOCIAL
Facebook: /jay.ribble
Instagram: @jay_ribble
ENGINE
Holset HX35
Top mount manifold
Precision wastegate
EXHAUST
PERFORMANCE ELECTRONICS
HKS Fuel Cut Defender (FCD)
WHEELS / TIRES
Gulf Stich Dish wheels - 18x9 (f), 18x10 (r)
CHASSIS / SUSPENSION
EXTERIOR
KFD lip kit + MS roof spoiler
INTERIOR
AUDIO & MULTIMEDIA
---
PHOTO GALLERY