From student to master is the mantra repeated at Acoustic Edge, and projects like this Hummer H2 are proof of that. From the simplest of wiring know-how to elaborate audio concepts, Acoustic Edge Institute empowers their students to build the impossible. And the instructors live by that in rolling showcases such as the Hummer H2 before you.
The Hummer was initially selected because it was big and powerful enough to haul the Acoustic Edge show trailer around the country to enthusiast events and high schools for presentations. Well, that and the fact that it certainly gets noticed! The Acoustic Edge crew claimed the Hummer was by far the toughest build preformed by students to date. The goal was to impress consumers and future students at events with this four wheeled promotional tool, but more importantly showcase the skills and potential of their students to industry professionals.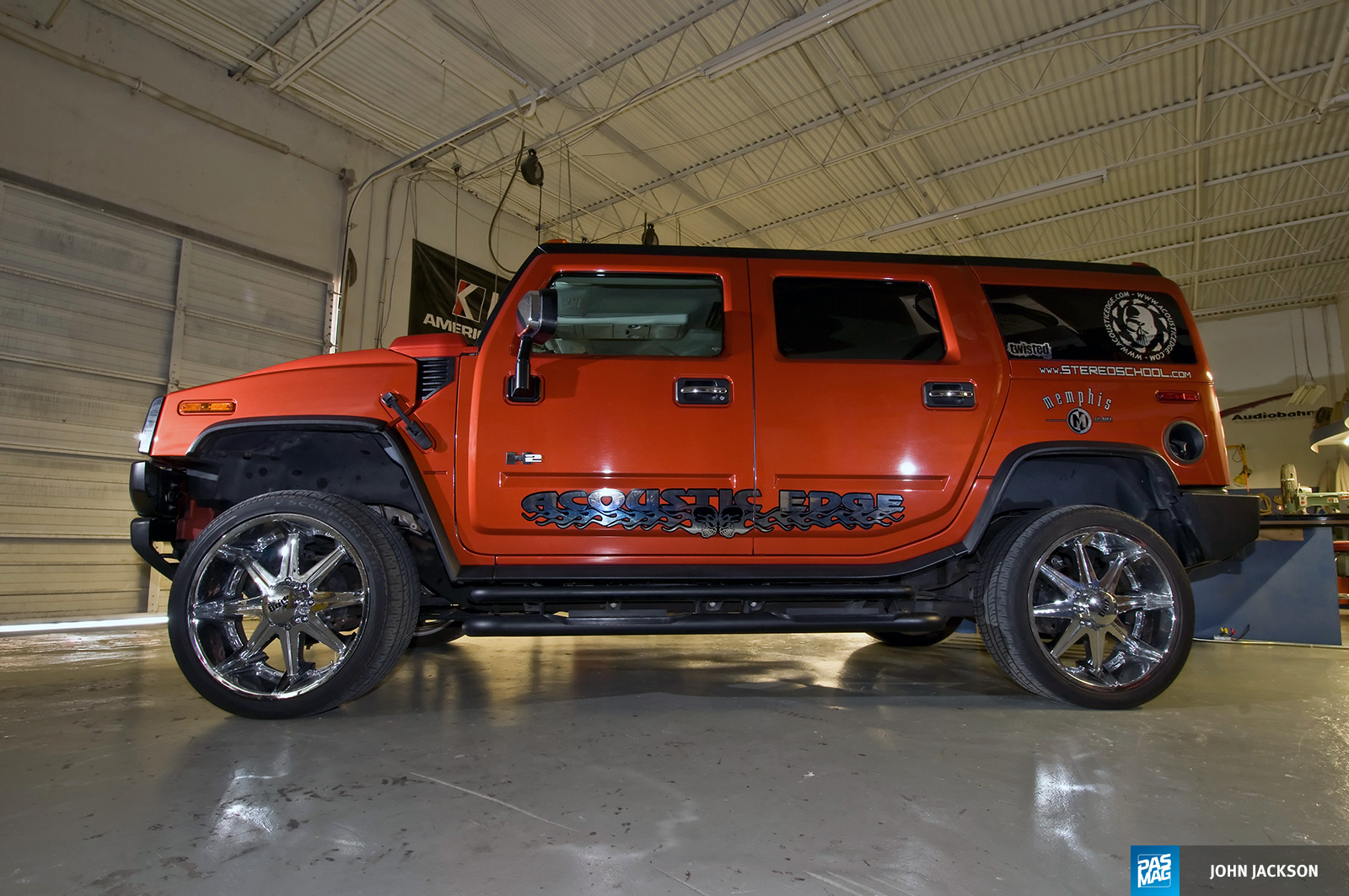 There were a few more criteria for the build itself and students were diligent about following the guidelines. The team wanted little to no modification to the vehicle to maintain its resale value. They also wanted to be able to take everything out easily and put it either in a newer Hummer or on a rolling cart as a display. The motorization had to be trouble free, the wires had to be completely ghosted and most of all, it had to sound amazing and deliver pounding bass!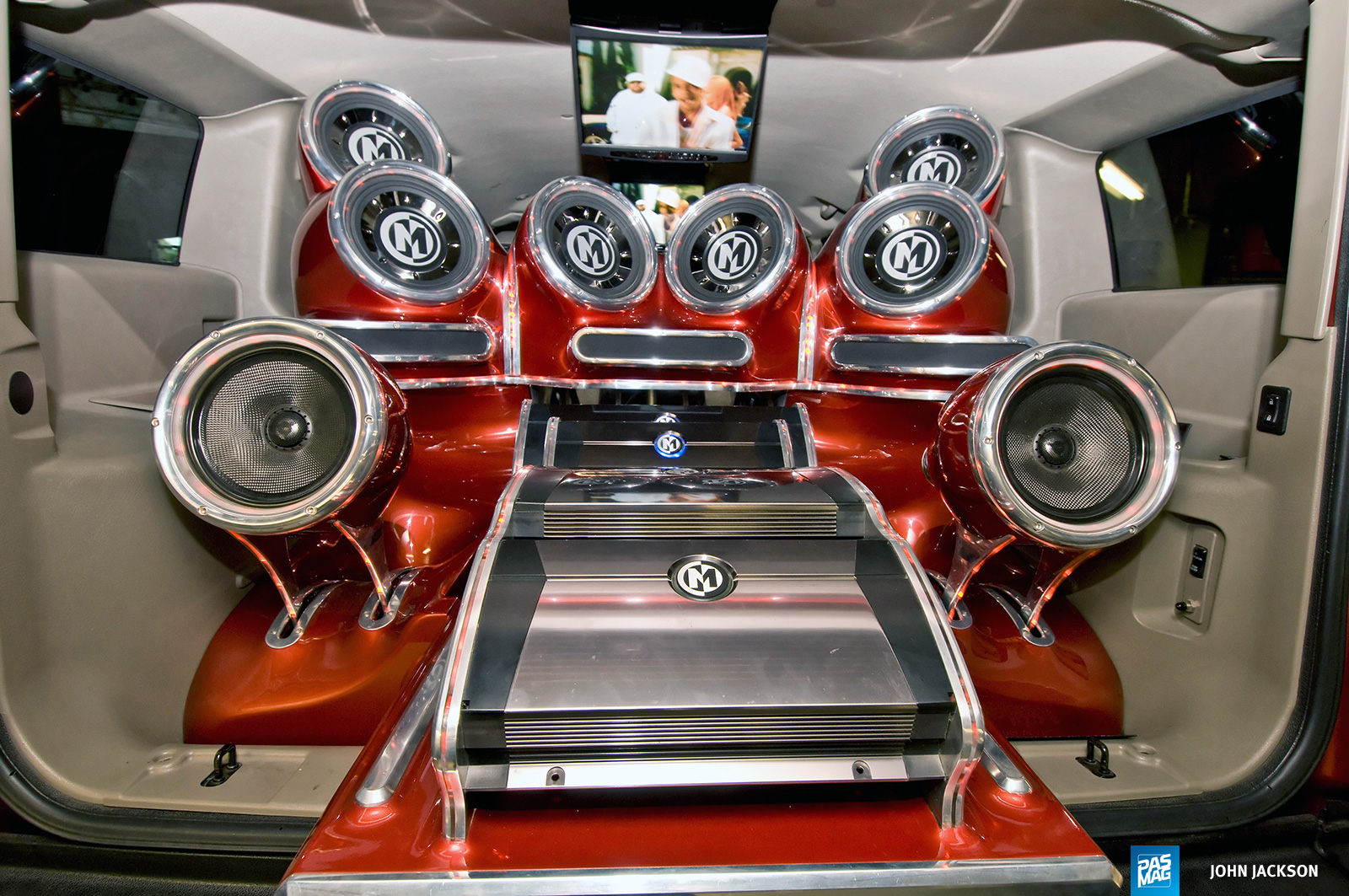 We spoke with Acoustic Edge to find out just how they accomplished all this. The system consists of eight fiberglass sections that fit together like a puzzle to properly allow the motorization to work. The top section houses six woofers, which moves into the back seat section and stops just behind the front seats. The rear fill speakers flip up and out the back from their housings. These speaker positions are what make it sound really great from the outside.
The subwoofer section and amp rack start moving at the same time and when the sub-woofer section clears the midranges, they flip up and out. All of this is done using only 1 actuator (featuring a 1,500 lb unit with 24-inches of travel). The system is now over 4 years old and still works flawlessly, so the original design has proven itself durable and rock solid.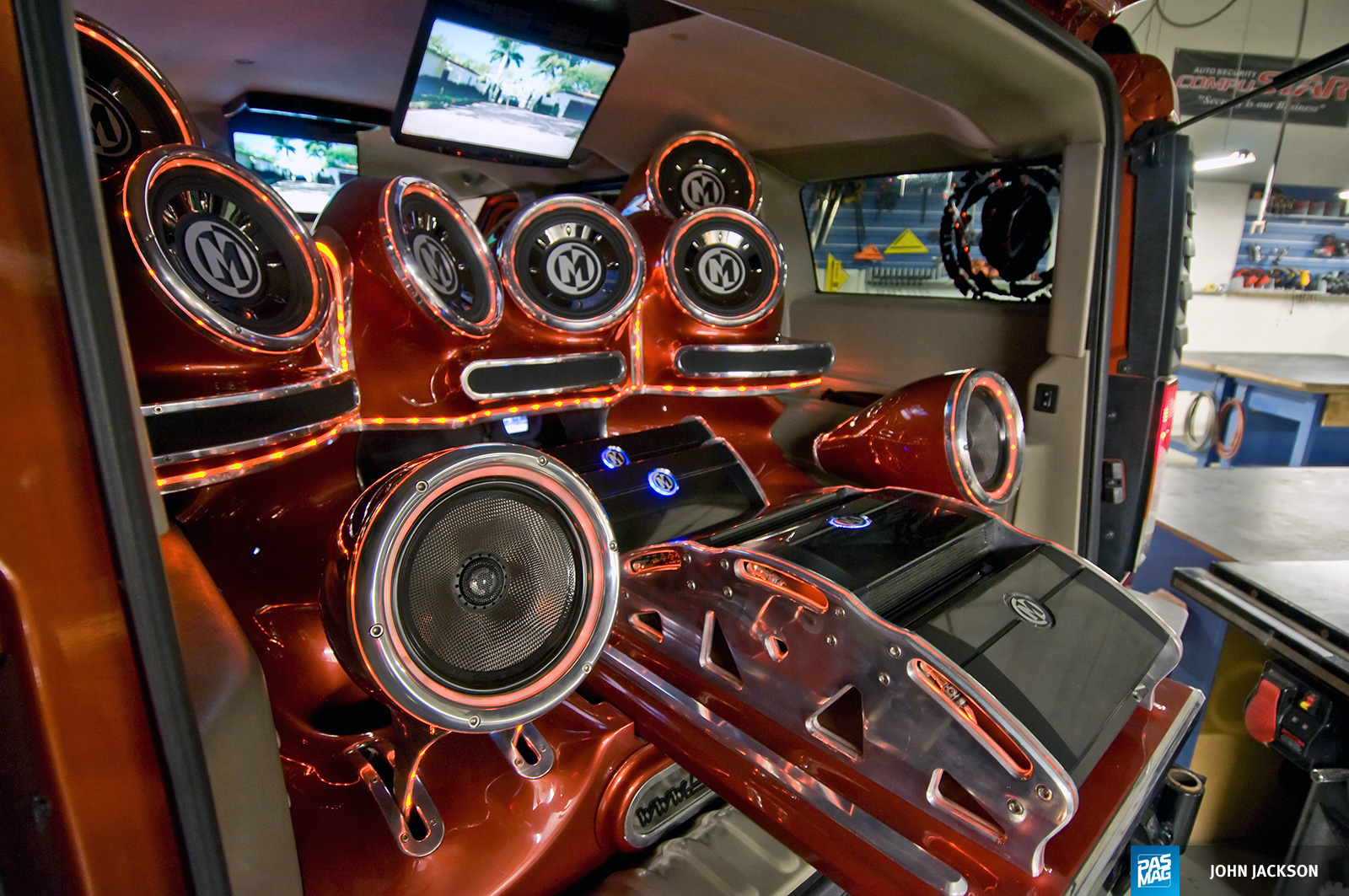 Acoustic Edge selected all of the audio equipment from Memphis Car Audio, known for the brands' popular sound fidelity and reliability. After four years of showing it off, this 152dB-measured system has yet to even blow a woofer, making it a true testament to both the equipment and the installers.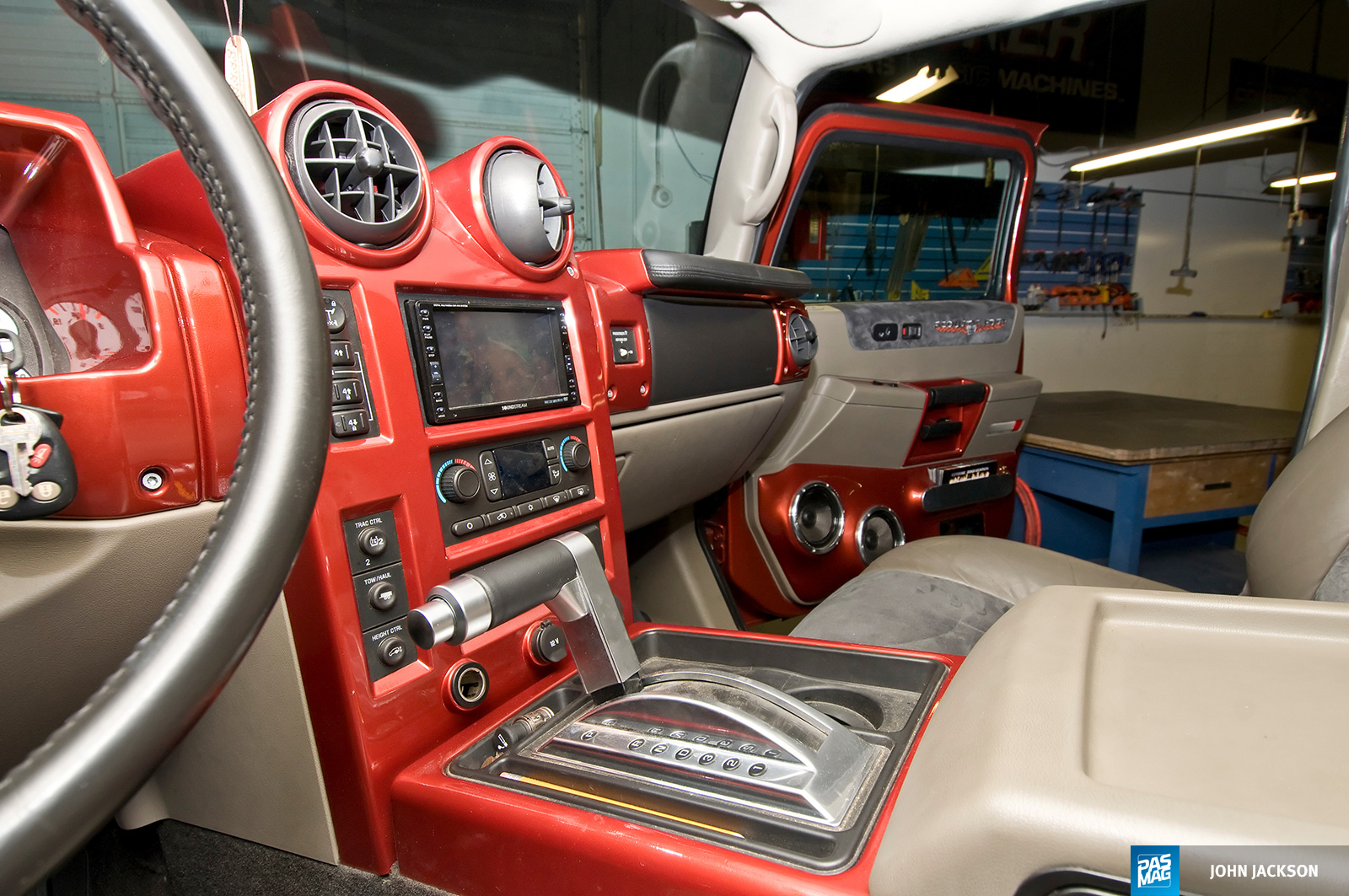 The team started with a Soundstream VIR-7100N DVD Navigation unit feeding Soundstream LCD screens in the headrests and doors. All of the signals are directed to a Memphis Car Audio EQP4 for tuning. The basslines are driven by six Memphis Car Audio 16-MCD500 mono amps, feeding half a dozen Memphis Car Audio 15-MS104 10-inch subwoofers in an elaborate vented enclosure. The highs and mids are handled by four Memphis Car Audio 16-MCA150 amps driving a trio of 15-MSYNC6 component sets and a pair of 15-MSYNC8 as rear fill. The entire system is wired with Memphis Car Audio gear including power, speaker, fuses and distribution blocks with five Optima Yellow Top batteries juicing it all.
Acoustic Edge wants to give credit where it's due. The overall concept and look when choosing colors and LED lights was the duty of Damon Hill. The man who engineered the acoustic, mechanical and structural properties was Engineer, Roger Hill. The Project Manager responsible for ordering all materials and keeping the project on schedule was John Burgess. Former Acoustic Edge student, Robert Hohenstein was the Lead Installer of the project and worked with fellow installers Joshua Davis and Will Crow. Finally, current student Dominic Seymore helped with the install during his free time away from his business DS2 Auto Sound. Acoustic Edge would also like to thank Memphis Car Audio (John Lynn) and Soundstream for their continued support and knowledge which made this project a reality.
Photography by John Jackson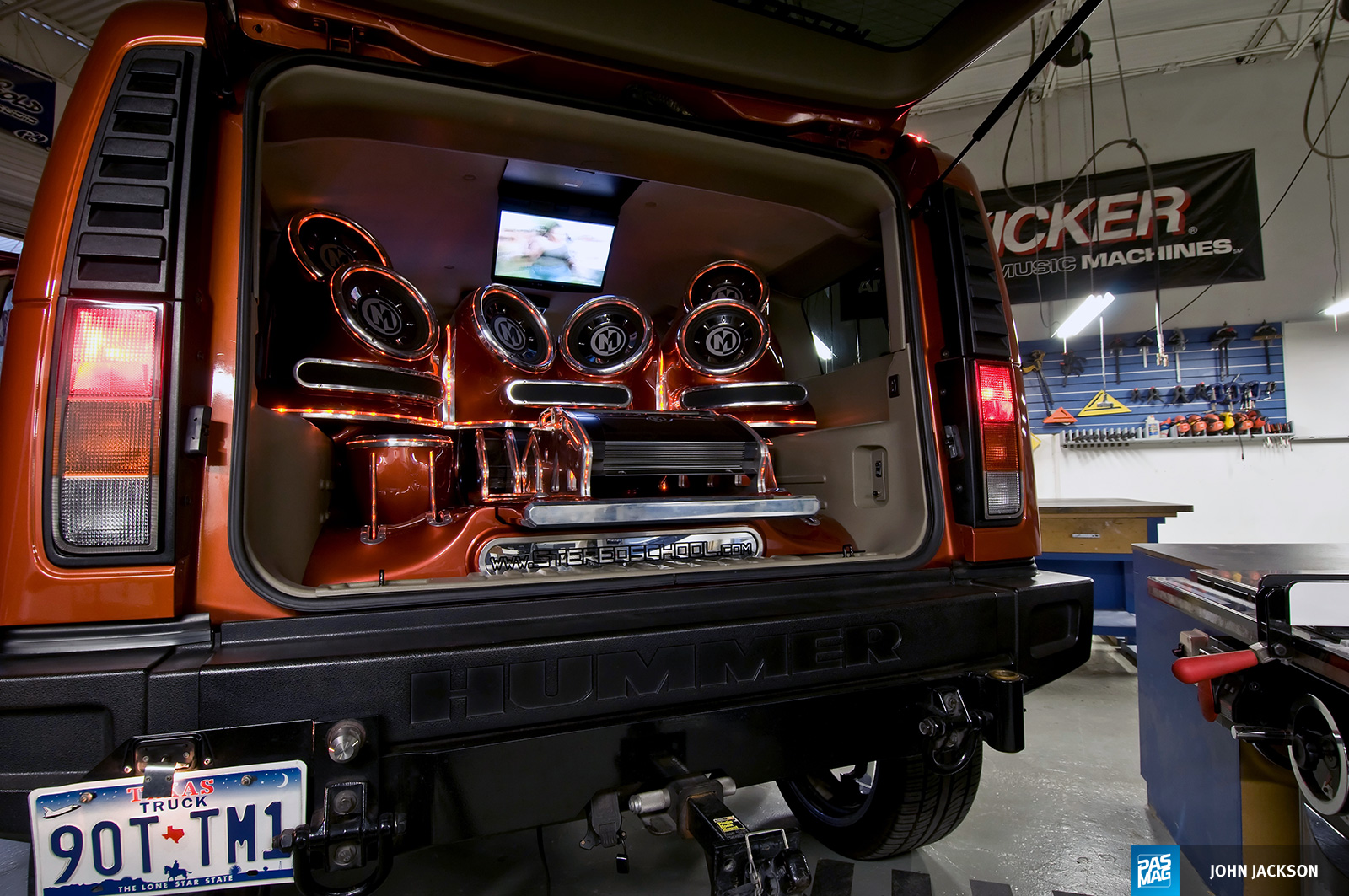 ---
ESSENTIALS
Owner: Acoustic Edge
Location: Houston, TX
Vehicle: 2003 Hummer H2
WHEELS & TIRES
DUB Big Homie 8-lug wheels - 24x10
Pirelli Scorpion Zero 305/35R24
AUDIO & MULTIMEDIA
Motorized subwoofer rack
Motorized amp rack
Motorized rear-fill speakers
Soundstream VIR-7100N DVD head-unit
Soundstream VHR78 LCD screens

Memphis Audio EQP4 equalizer

Memphis Audio 16-MCD500 mono amplifiers (6)
Memphis Audio 15-MS104 10-inch subwoofers (6)
Memphis Audio 16-MCA150 amps x4
Memphis Audio 15-MSYNC6 components (6)
Memphis Audio 15-MSYNC8 rear fill (2)
Memphis Audio wiring, fuses and distribution blocks

Optima Batteries Yellow Top battery (5)
---
PHOTO GALLERY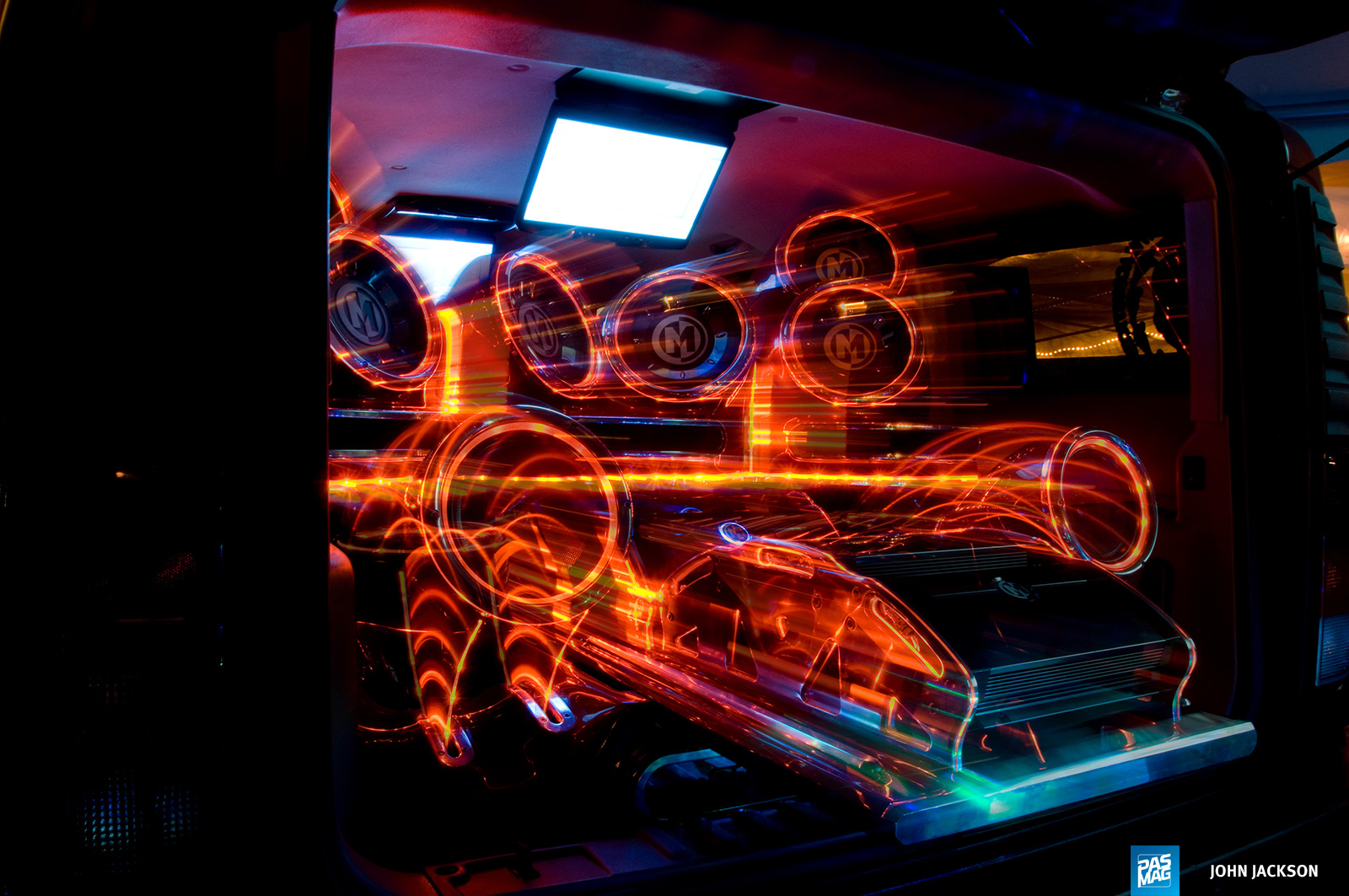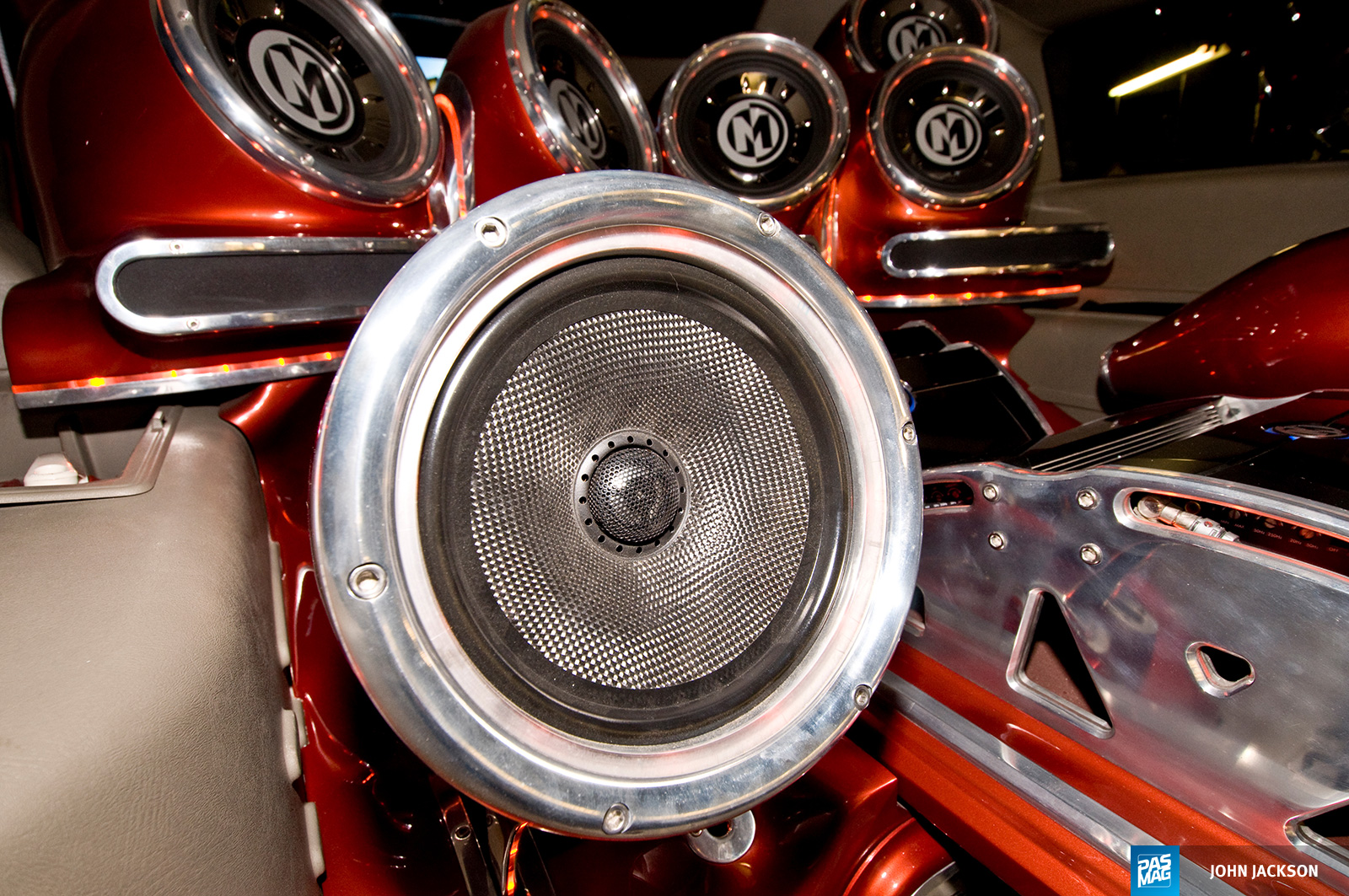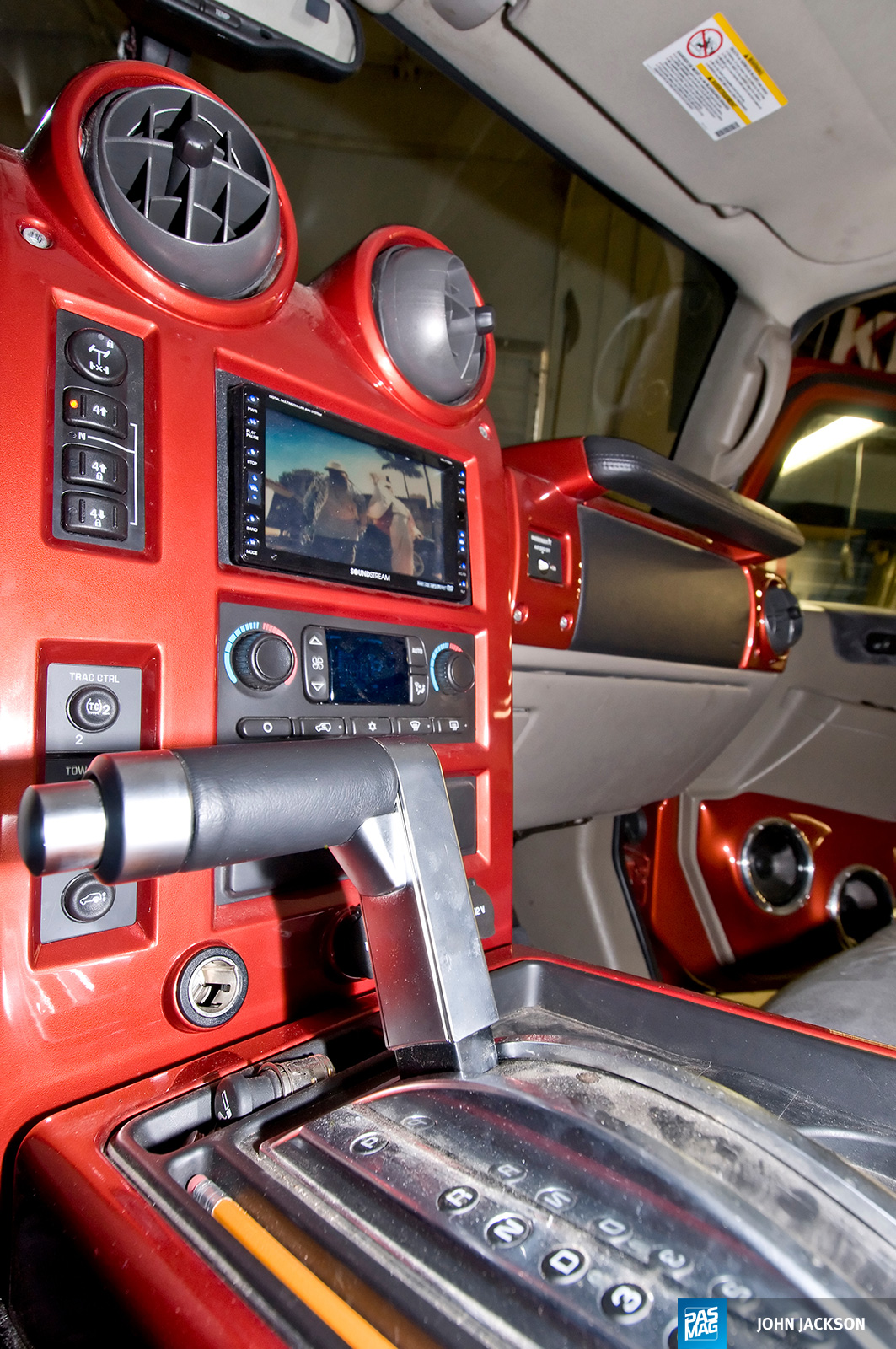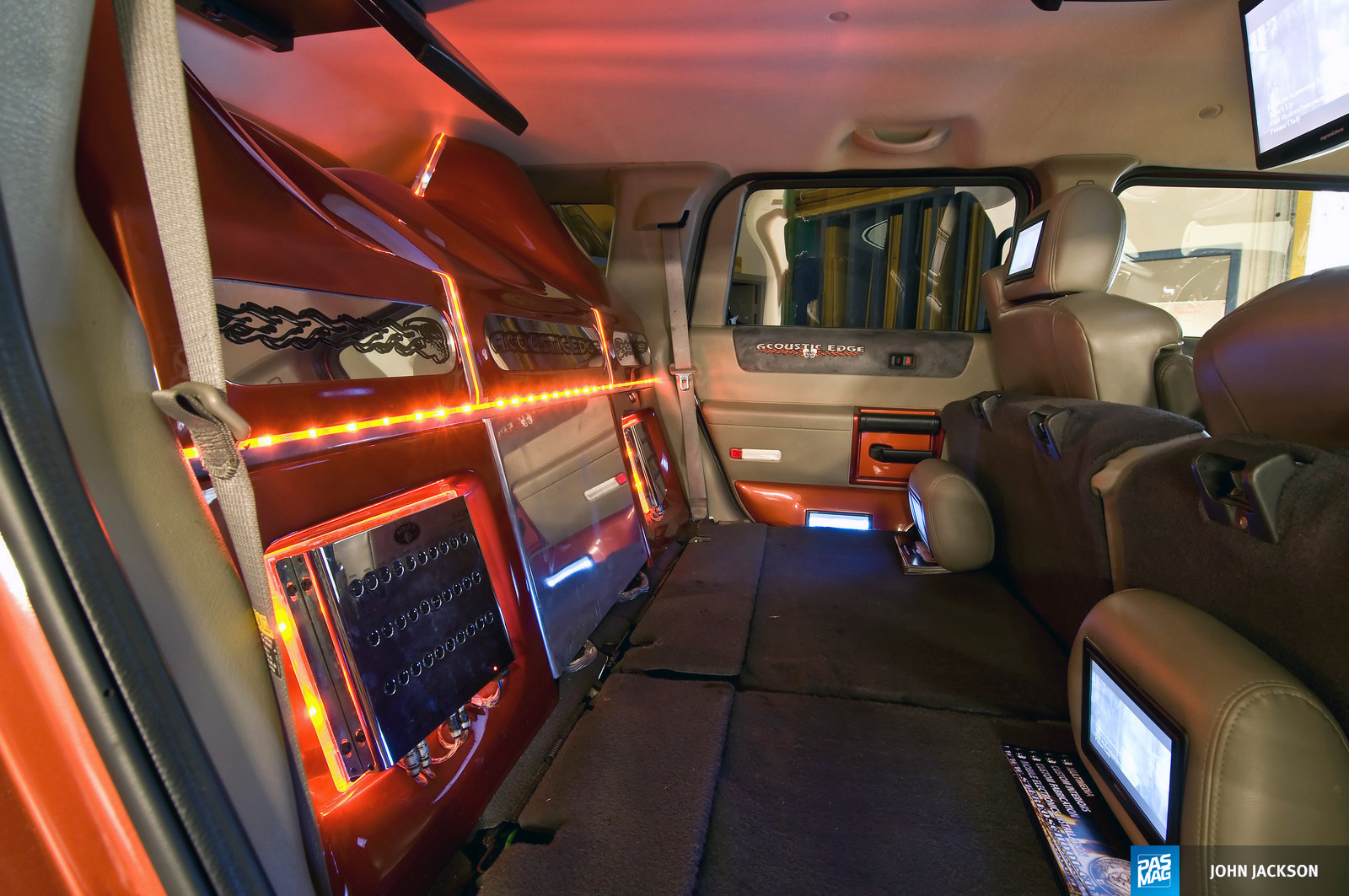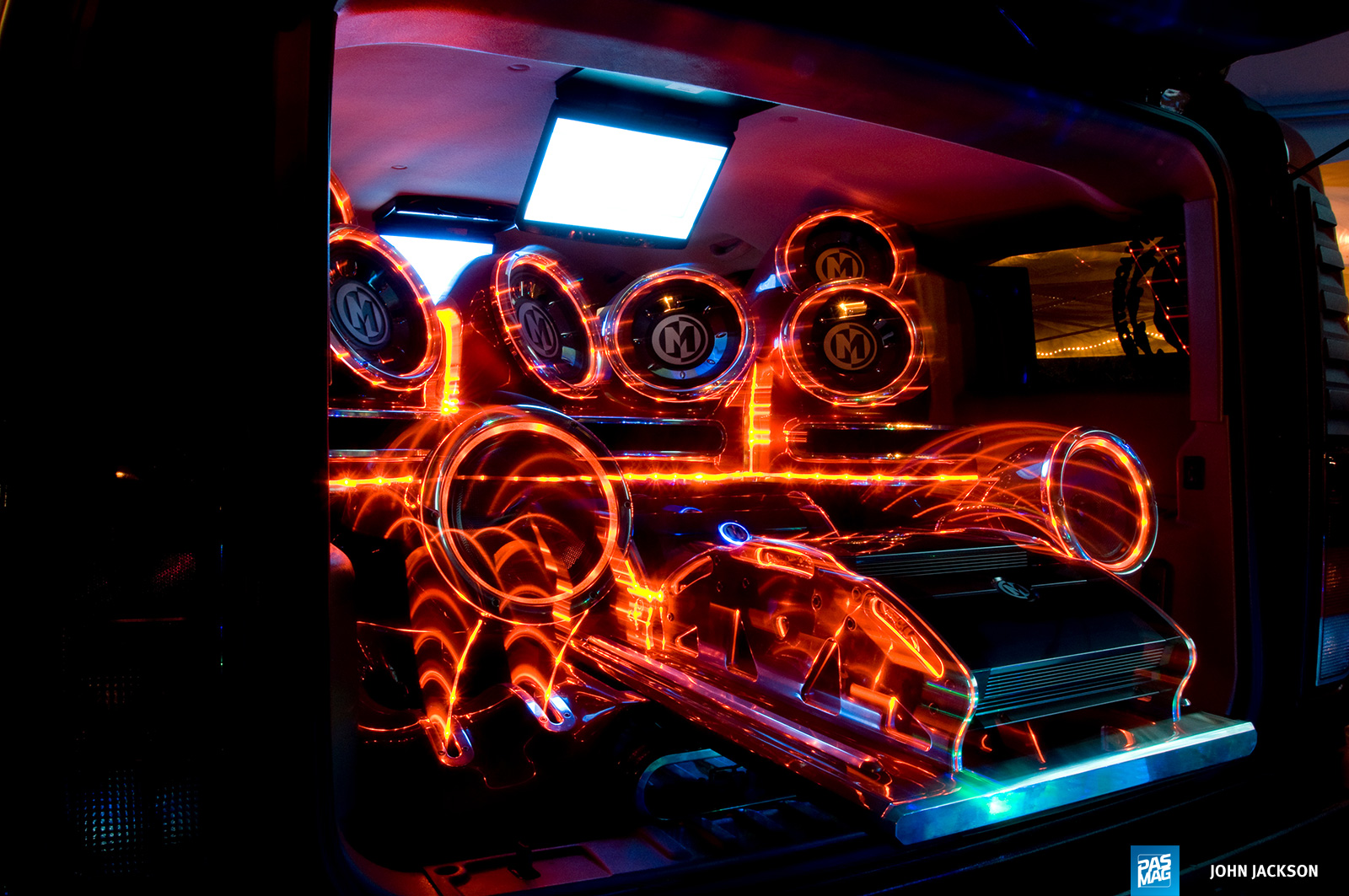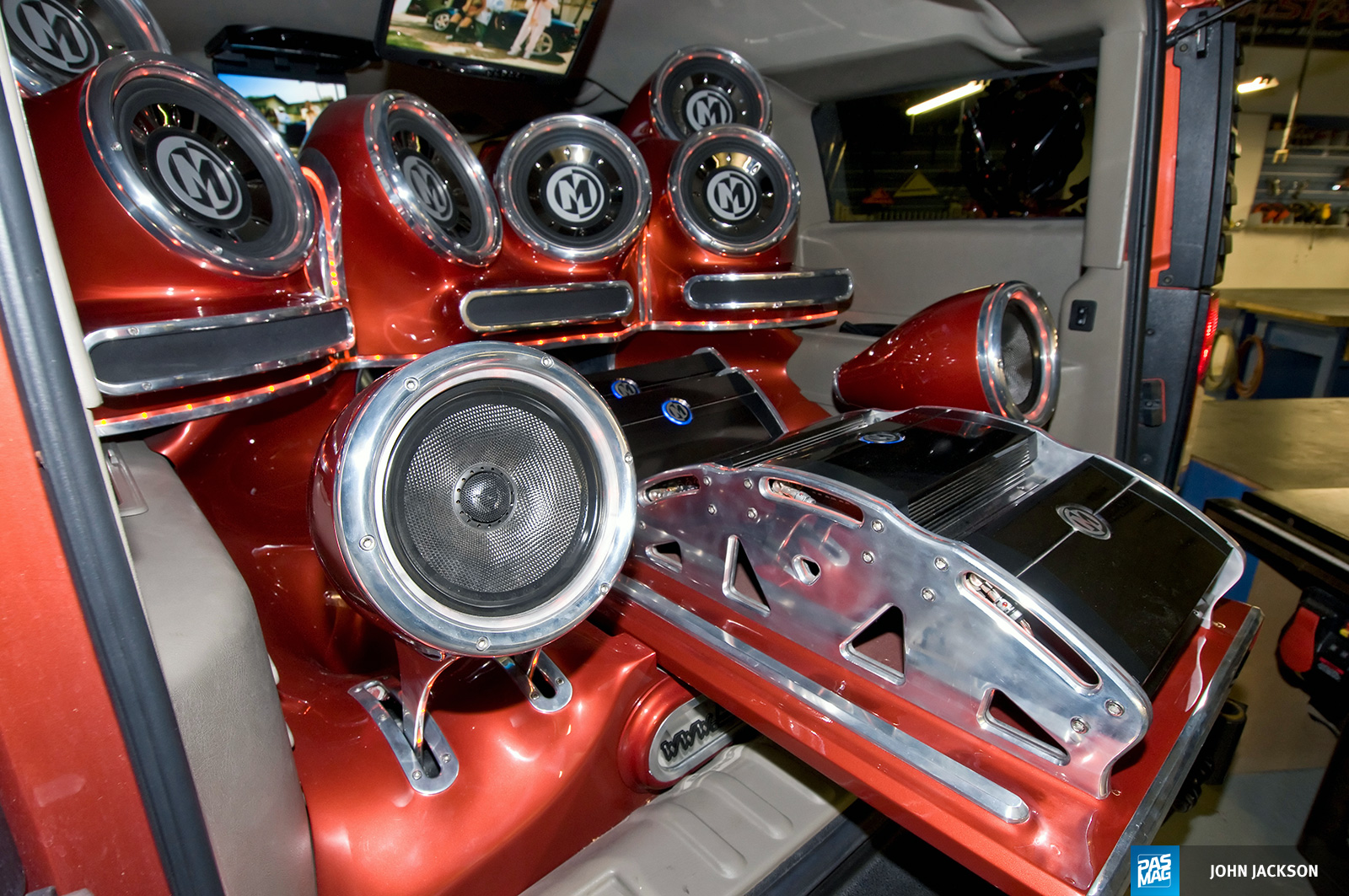 Related Articles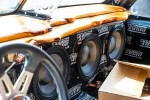 2021 Sundown Audio Show: Hickory, NC
Hickory Motor Speedway hosted the annual Sundown Audio Show for 2021 in Hickory, North Carolina. Competition formats included: dB Drag, IASCA, MECA,...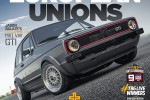 PASMAG #167 (Euro + Car Audio & Technology Upgrade Guide)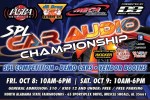 Car Audio Organizations Partner for 2021 Car Audio Championship SPL Style in Muscle Shoals, Alabama
The Car Audio Championship (SPL Style) will take place October 8th and 9th at the North Alabama State Fairgrounds in Muscle Shoals, Alabama, USA. For...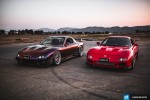 Same, Same; But Different: Andrew Ilbegi and John Ubalde's 1993 Mazda RX-7s
If you focus on doing things right, sometimes there are no wrong answers All too often, we find enthusiasts trapped in the cycle of trends. Builds...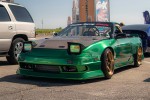 Editor's Choice Winner: Bee Davis 1994 Nissan 240SX
After getting into cars thanks to the Fast & Furious franchise, Bee Davis soon found himself working at Adrenaline Motorsports in St. Louis, and...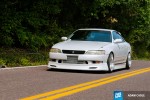 Editor's Choice Winner: Jay Ribble 1993 Toyota Mark II
There's something we can't resist about a clean JZX, especially one that gets driven like Jay Ribble's! On the outside, Ribble's Toyota Mark II is...