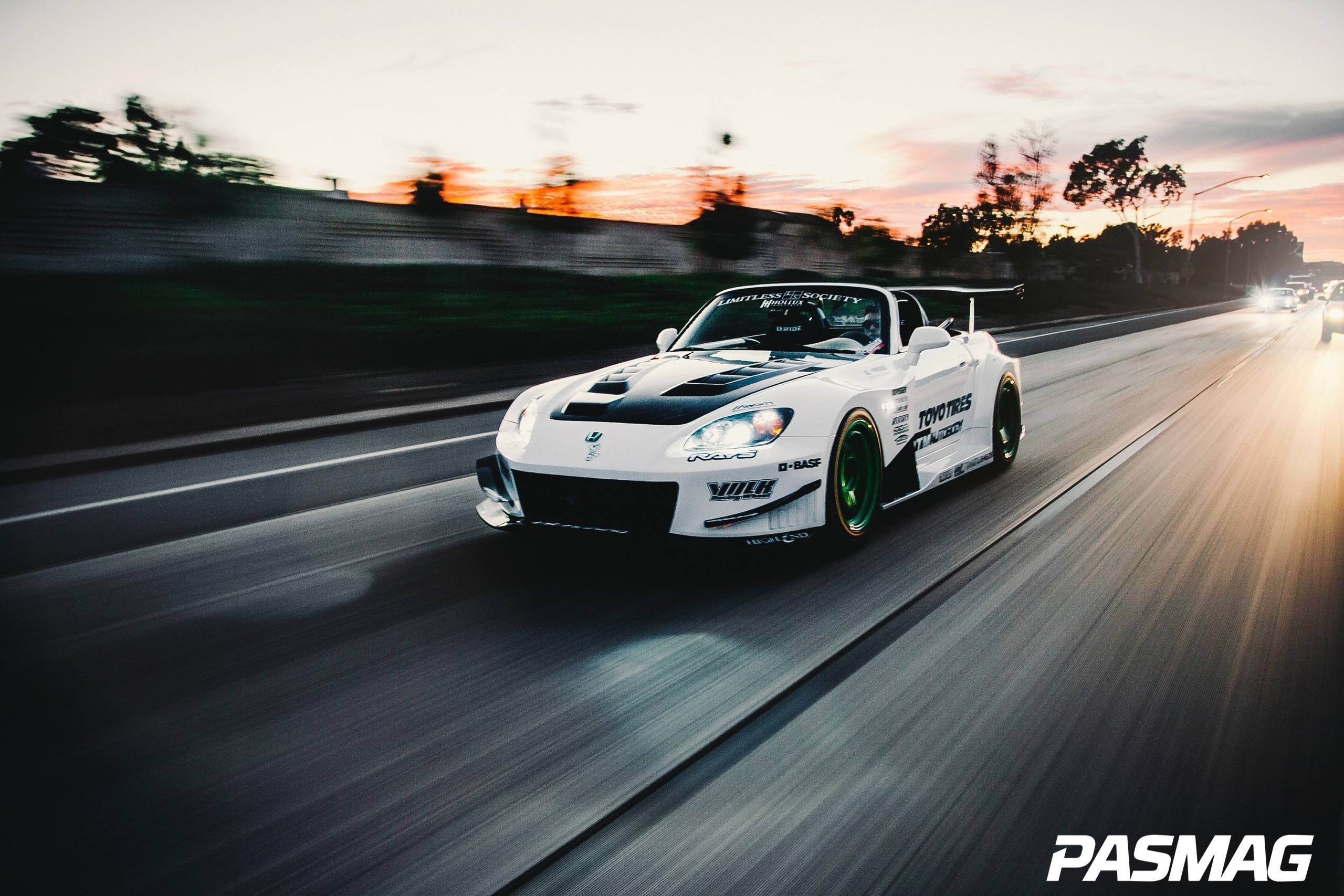 Written by Robert Kochis | Photos by Randy Goco
Dedication. It's the one word that describes this build. In fact, I have never seen someone so dedicated to a build in my life. The amount of changes that this car has gone through is jaw dropping, having gone from being a frame-dragging stance car to the meaty tired monster you see now.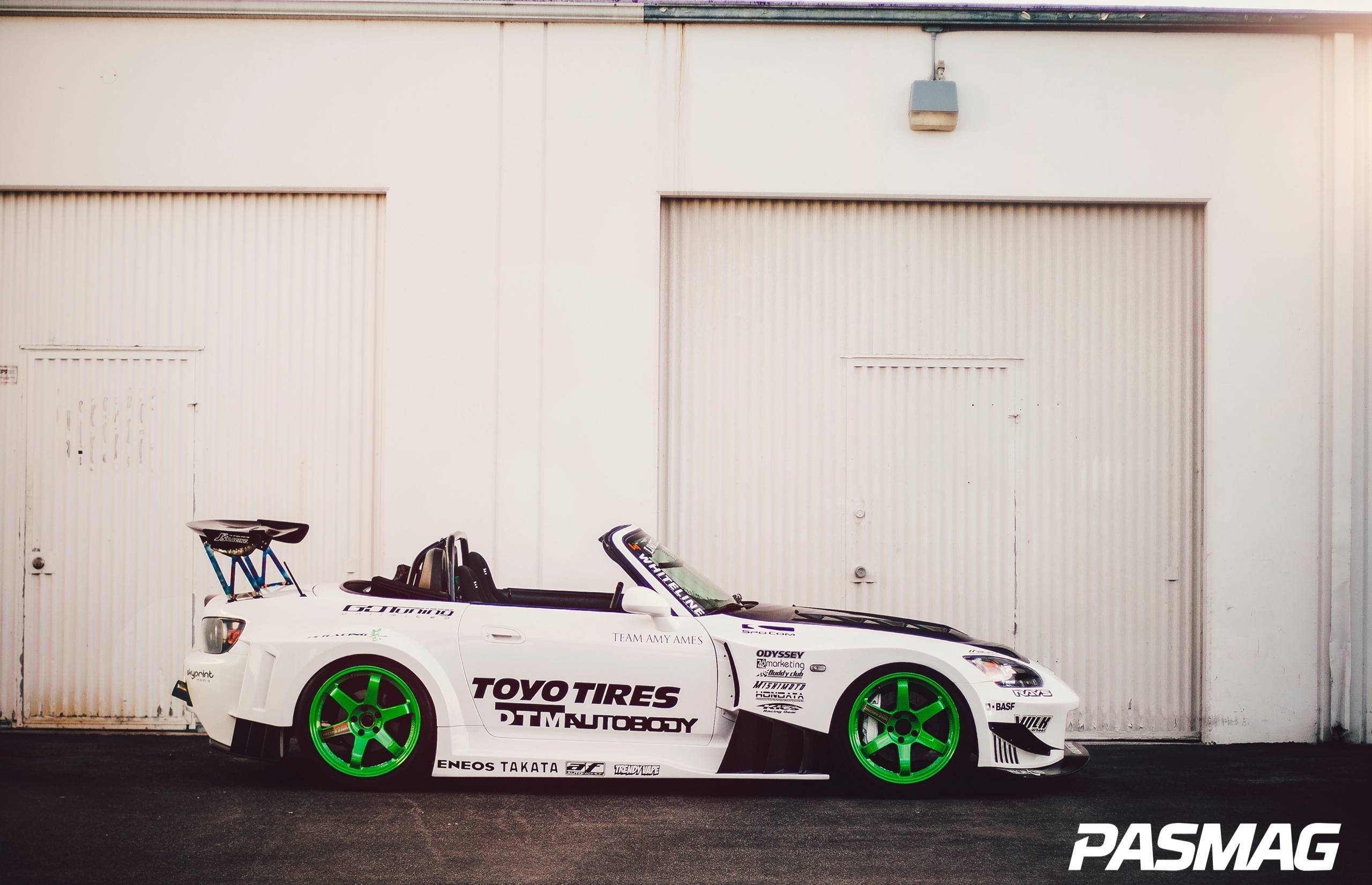 A few years ago, you would have found Luigi Arroyo rolling around so low he always got stuck on speed bumps. BBS LMs in white with stretched tires and lots of camber. It was a clean and classy look that lasted for some time, but this was not enough for Luigi. Fascinated with high-end Japanese tuners like Abbey Road Company and J's Racing, the JDM bug hit and man, did it hit hard.
Before we continue, keep in mind that this is a build that is done on a working man's budget. Also Luigi doesn't live at home and get parts from mom and dad. This is a testament to show that if you work hard enough and dream big you can and will achieve anything you want.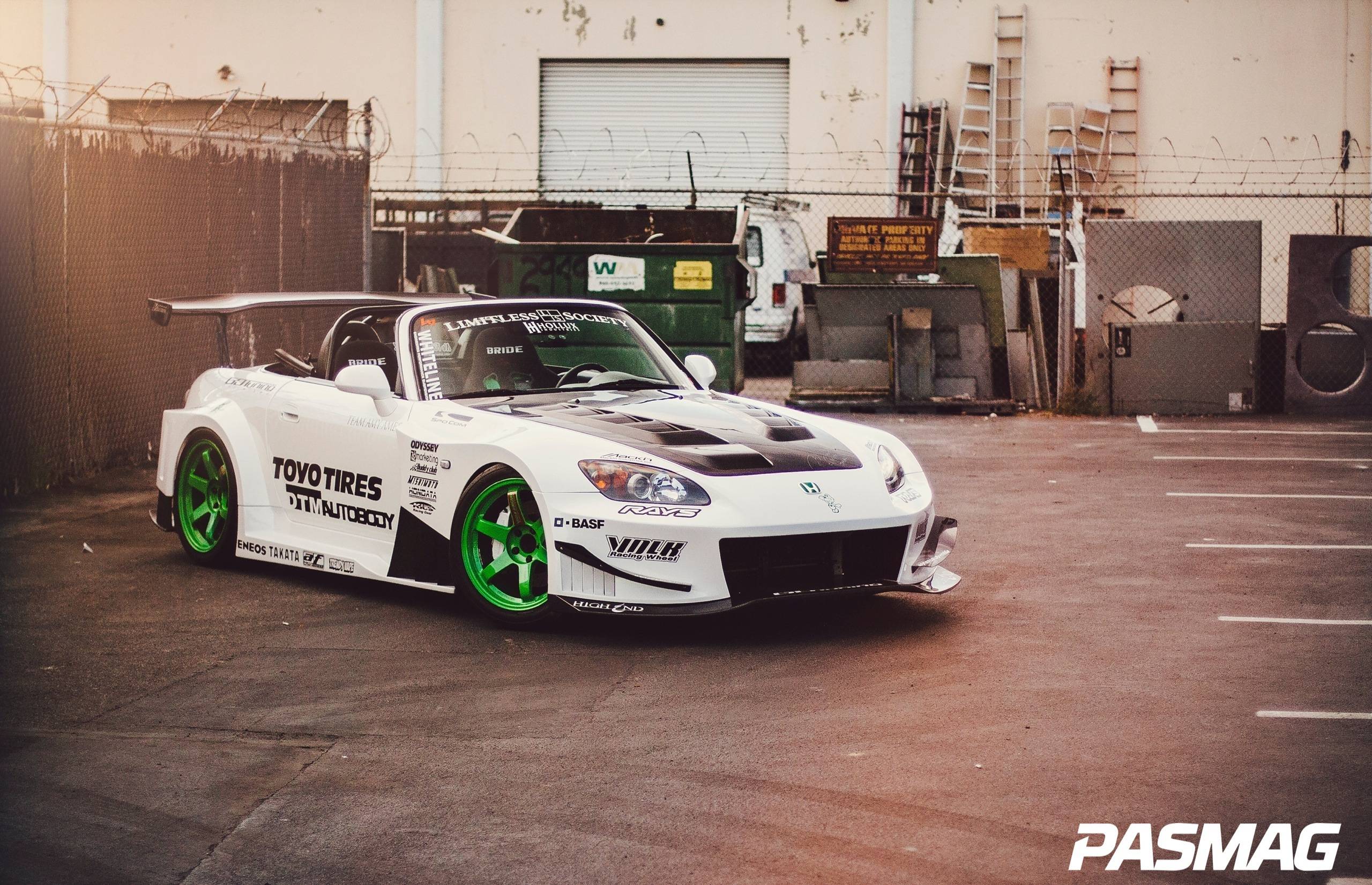 After months of going back and forth and trying to sort out the budget for his first big transformation, Luigi came up with a very aggressive white and green street combo that made people question if it was in fact the same car. The car is outfitted with a J's Racing front bumper, hood, rear diffuser, canards and GT Wing as well as FEED Side skirts and a set of ASM Rear over-fenders.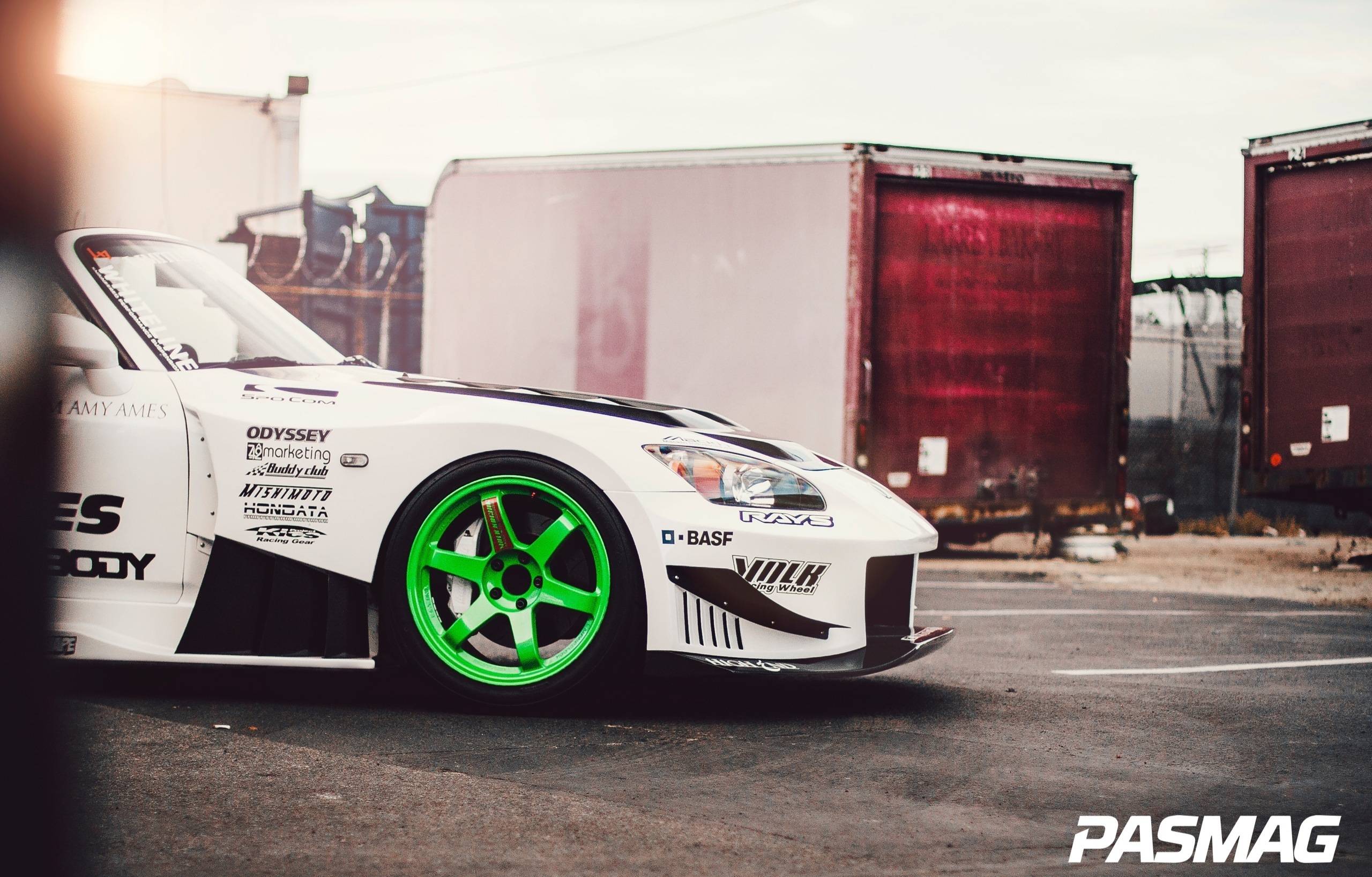 Not to mention the wheels — a set of Takata Green TE37, the holy grail of limited-run wheels from Rays. Of course, the only way to run such wheels is on a set of Toyo Tires. Everything on this build is top shelf and no expense has been spared. In fact, these parts alone are worth more new than many used S2000s!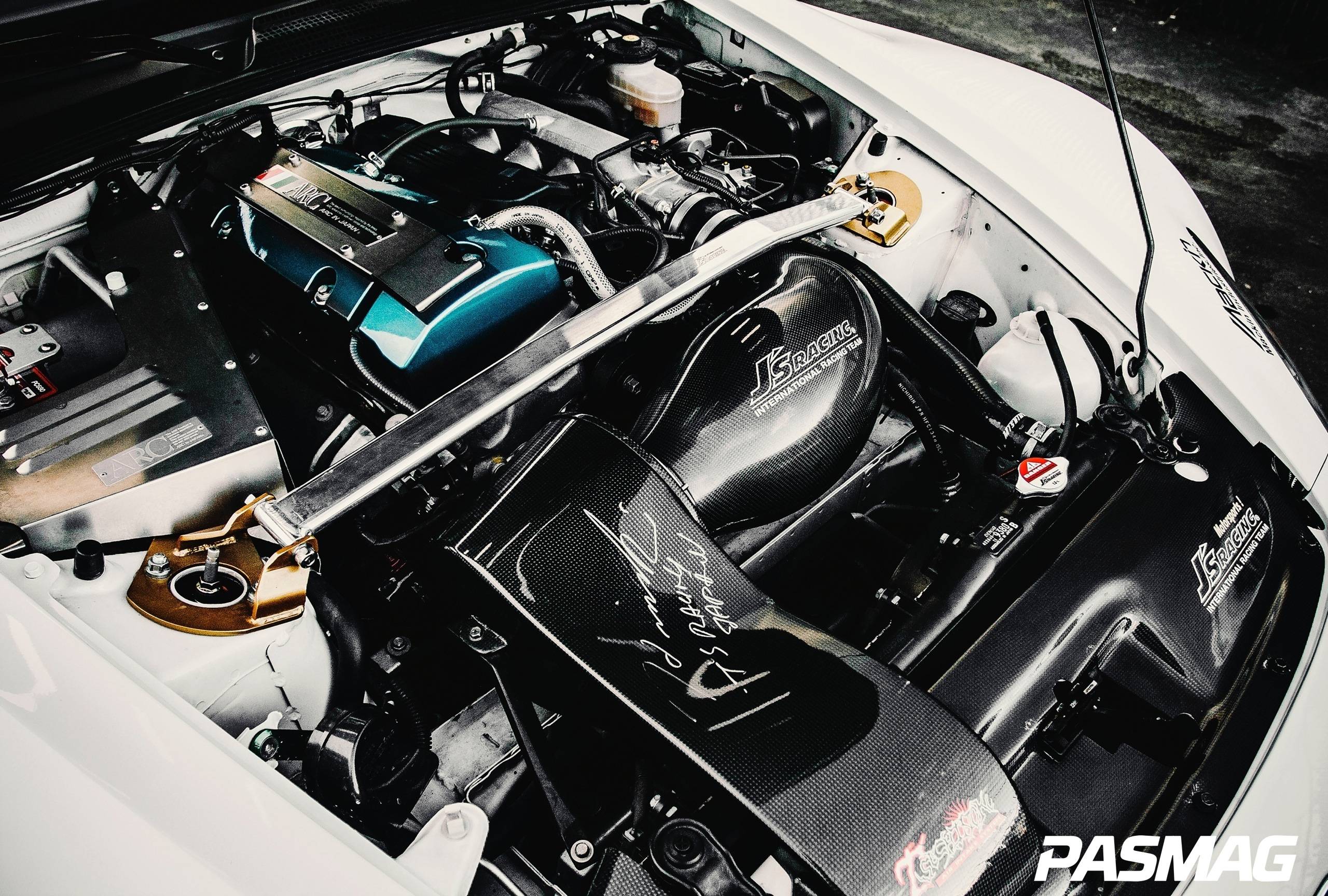 The build was loved so much by J's Racing that even Murakami-san himself has put his John Hancock on this extremely rare and authentic J's Racing carbon hood and engine accents! You would think that after all of the shows, events and love received for the form it was now in that Luigi would be satisfied with his build. The problem with car tuners is that we are never happy with our projects and we never stop building. We always have to keep striving, and do more.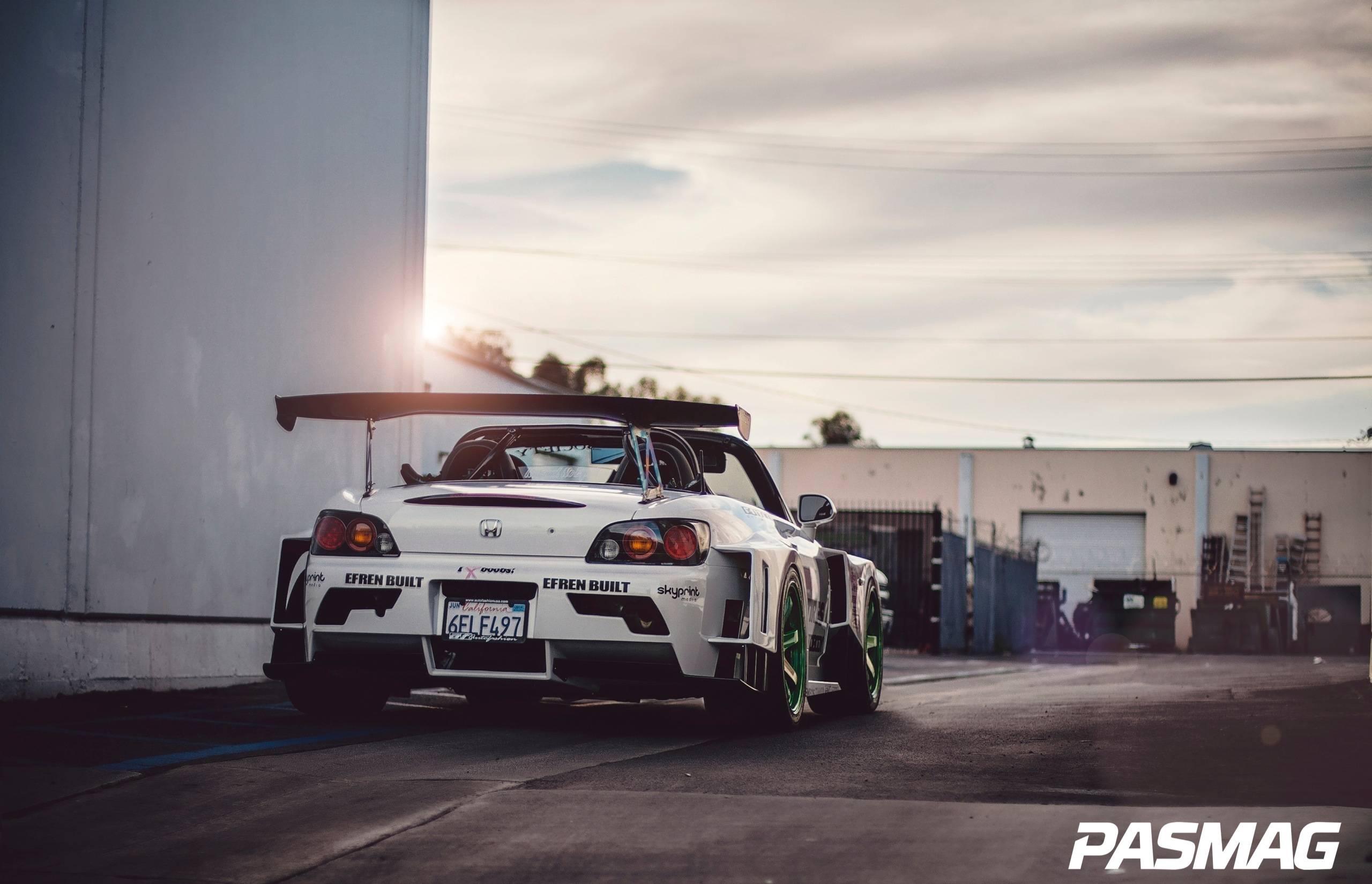 The headache with a lot of these high-end Japanese tuning companies is that very few pieces are shipped over from Japan. The cost of these parts is then multiplied due to the shipping and customs fees associated with such product being imported. Many tuners decide to support the more affordable knock-offs rather than pay and wait for such a product, which in turn kills off shops that put everything they have into their craft. To others, this isn't an issue at all with the price or waiting. Sometimes people even ship air freight in order to receive their desired parts quicker, while others hunt for used parts in forum classifieds since certain parts are no longer produced or are too hard to obtain. Support the real product! If you support knock-offs, soon there won't even be knockoffs to buy because they'll have nothing new to copy!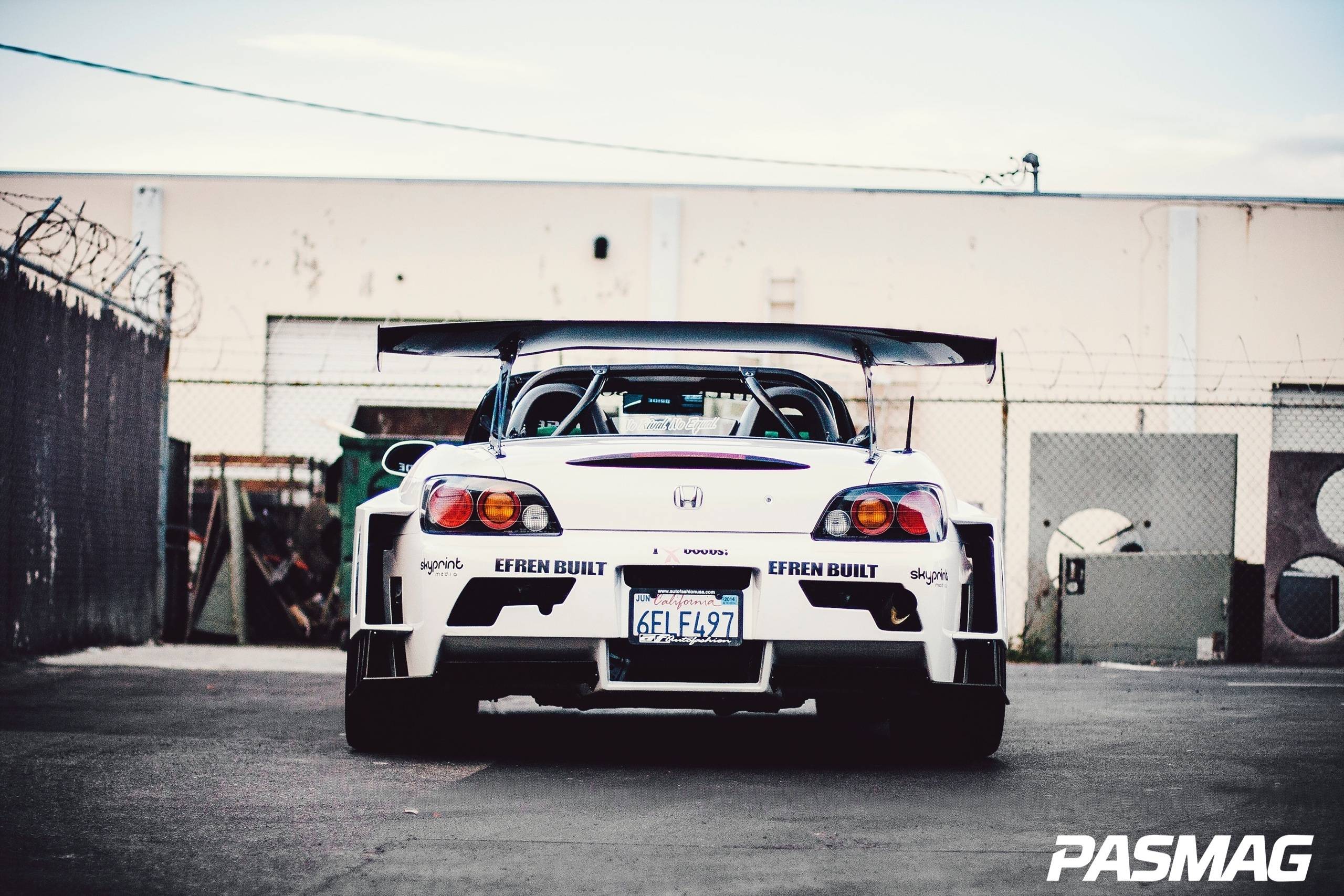 Luigi consulted with J's Racing Japan and GO Tuning and decided to go all out. It was not for the faint of heart as it meant there would be no turning back. Cutting into quarter panels, a complete re-spray of his car and the price of the kit itself costs enough to make your mother cry.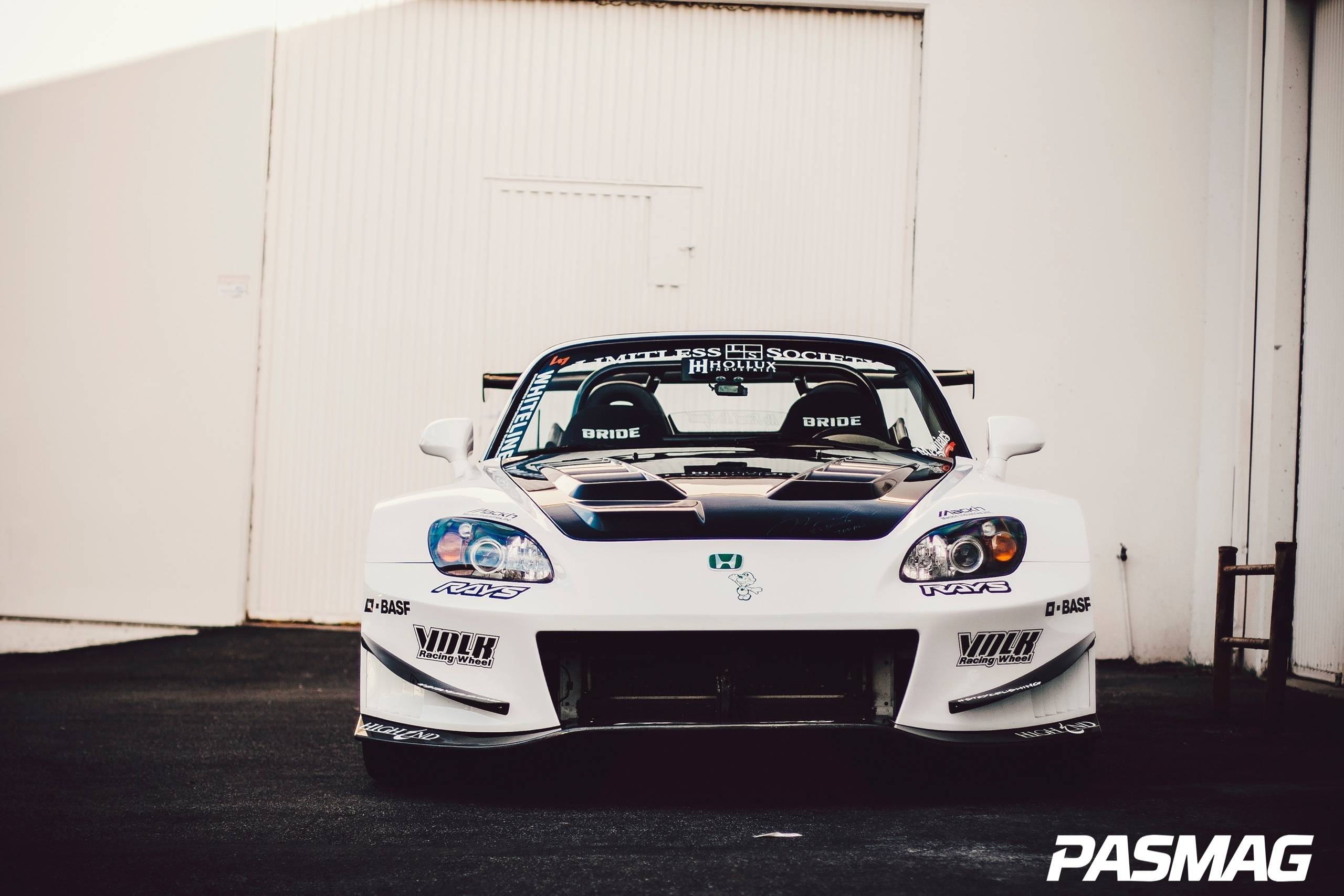 Luigi would be the only one in California with such a rare and aggressive kit, though, so he decided to bite the bullet and place the order. In order to fund this project he sold off all of his existing aero, which moved rather quickly due to how rare authentic J's Racing parts are.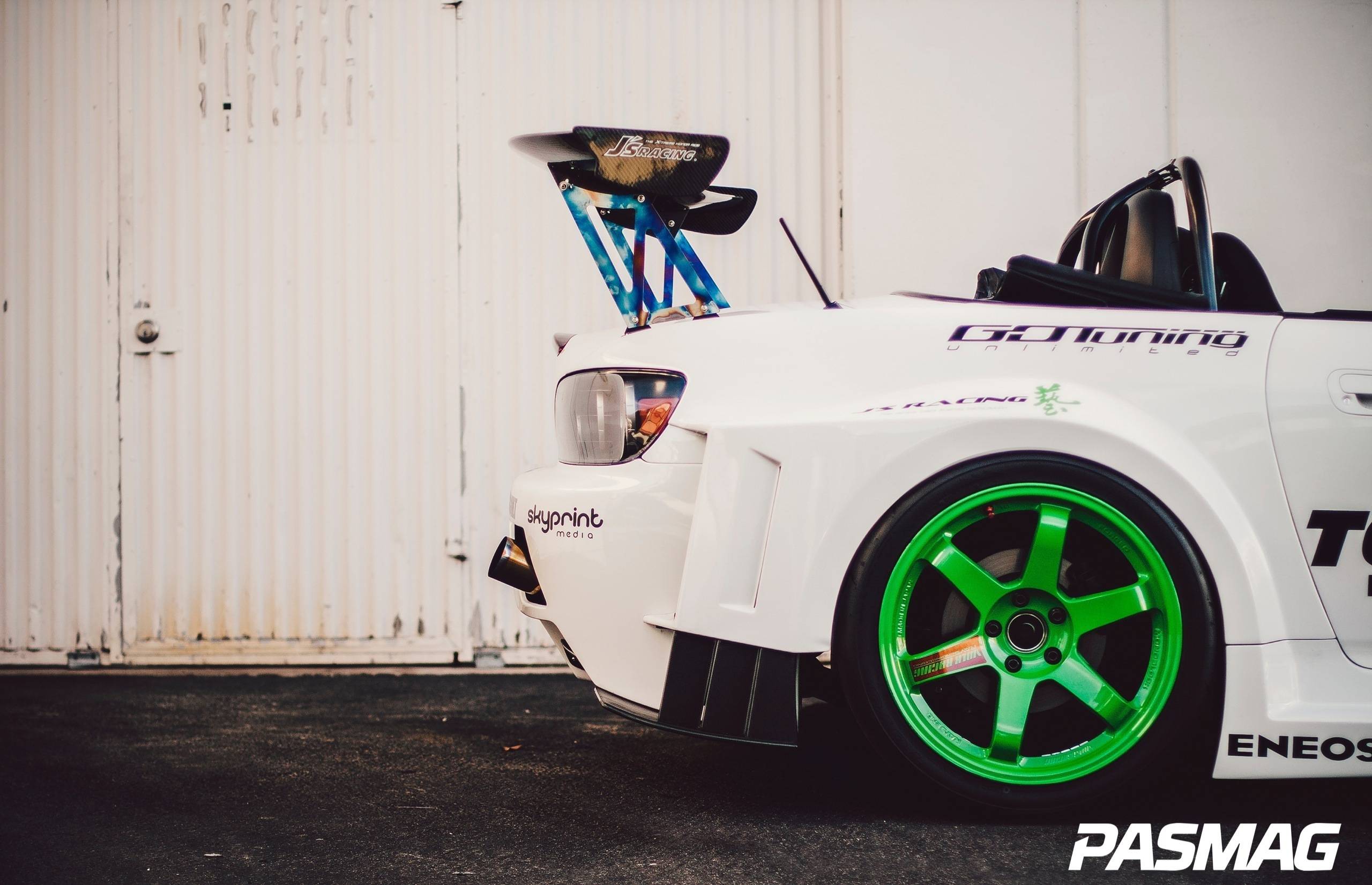 Entering PASMAG's Tuner Battlegrounds competition. Luigi had very few sponsors, but that would soon change. His car was so unique it quickly rose to the top of the online competition and was awarded one of four spots at SEMA for the ultimate showdown, with the winner being chosen by fan voting. This was not simply a one-day car show; it was months of voting and brackets to help choose the ultimate car by using the people's voice rather than a judge's opinion.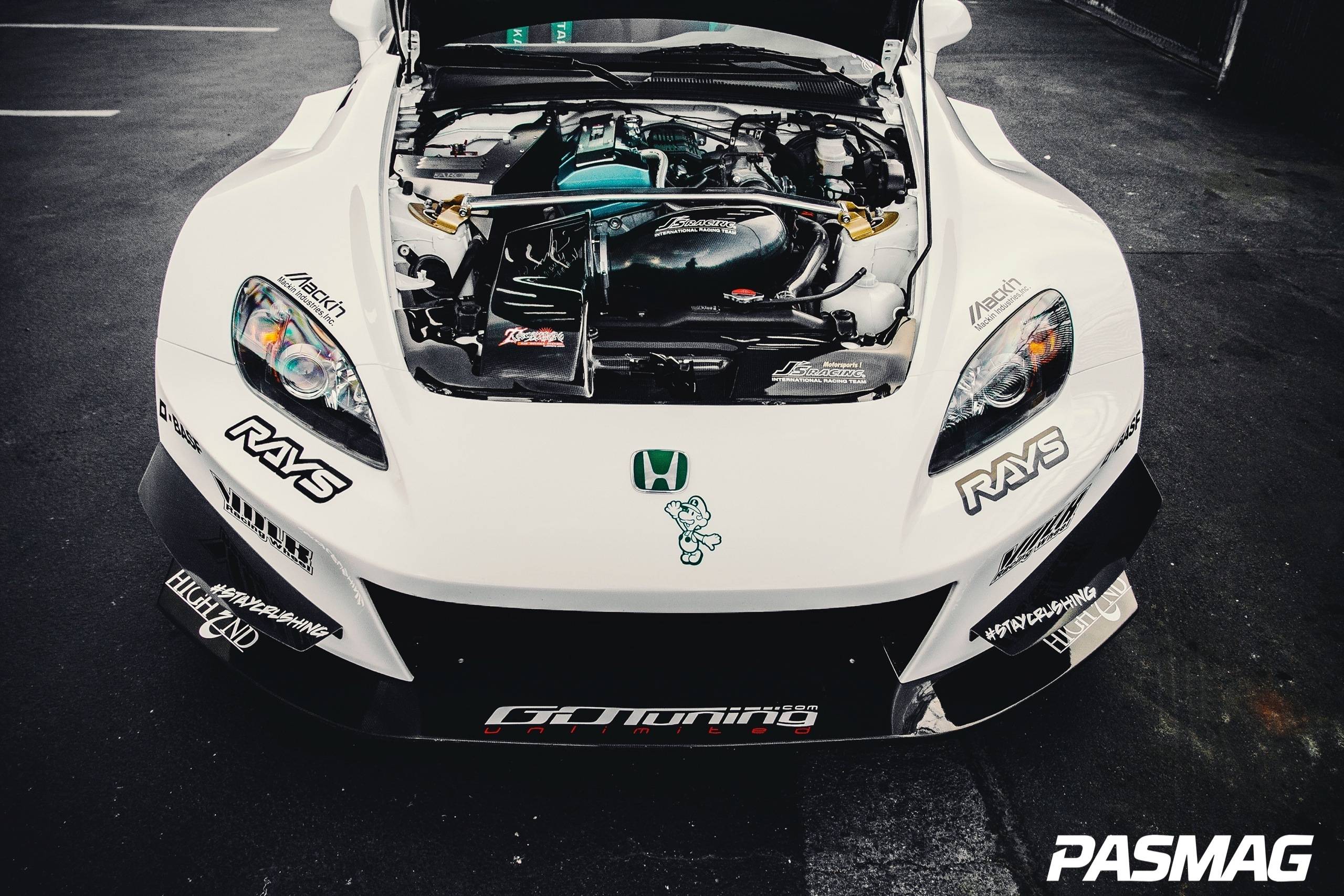 Sponsors such as Buddy Club, Whiteline, BASF, Eneos and Takata jumped on board to help Luigi finish his masterpiece on time for Vegas. The finishing touches being those Toyo R888 tires that undoubtedly complete the track look.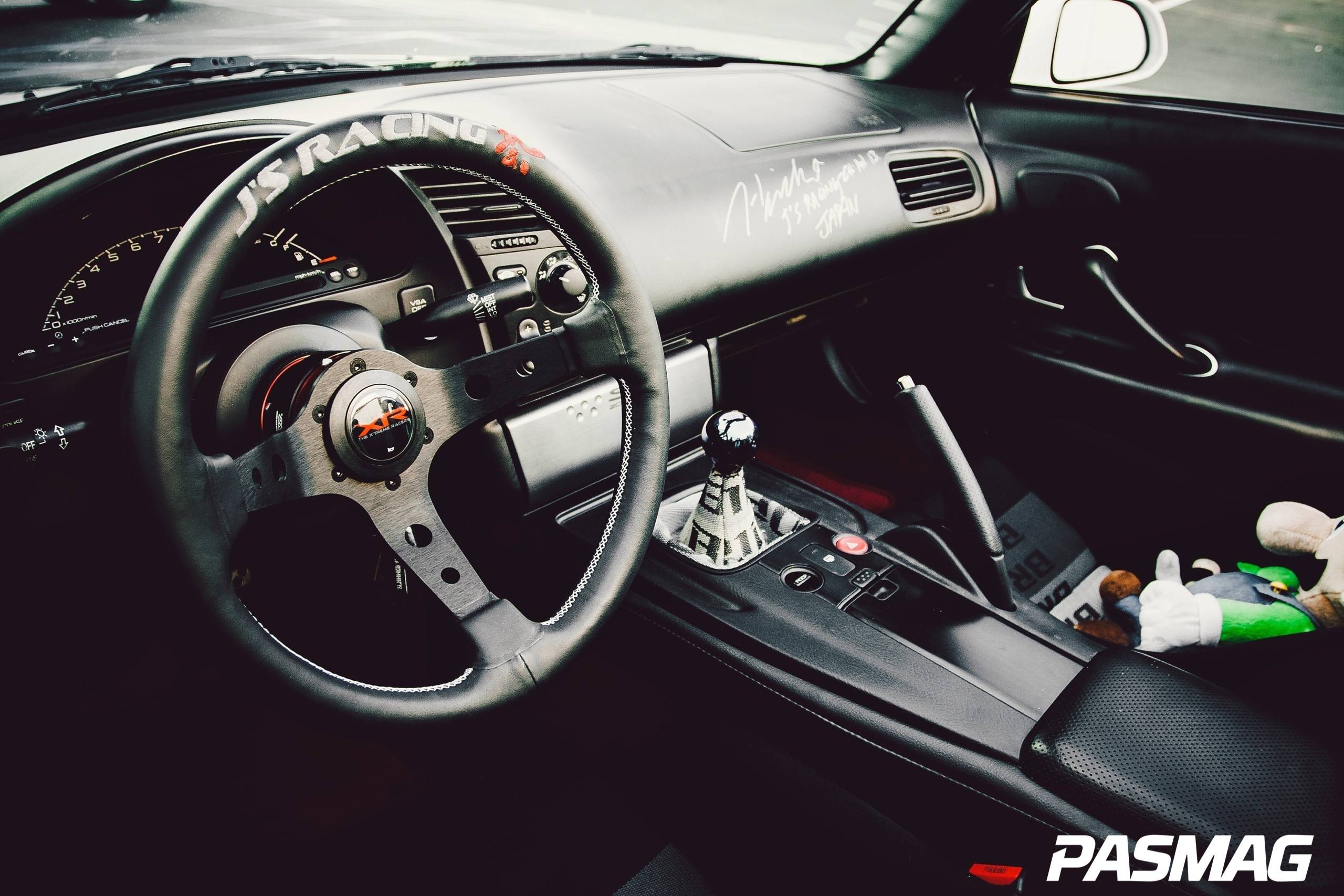 There was no way of keeping his build a secret. Luigi tried his best to be secretive until the car was unveiled, but a few people couldn't resist snapping a photo of it sitting tucked away and posted it online before the show began. From the beautiful BASF white paint with green ghost pearl paint job, to the overly aggressive wide body and enormous wing, you can tell that no expense has been spared with this build. Down to the last hour, a few mechanical problems arose right before roll-out (as many SEMA builders can relate to), but he worked at a ridiculous pace to finish and fix the car. Even though he missed his original appointment for the car to be transported, the car still made it to Vegas.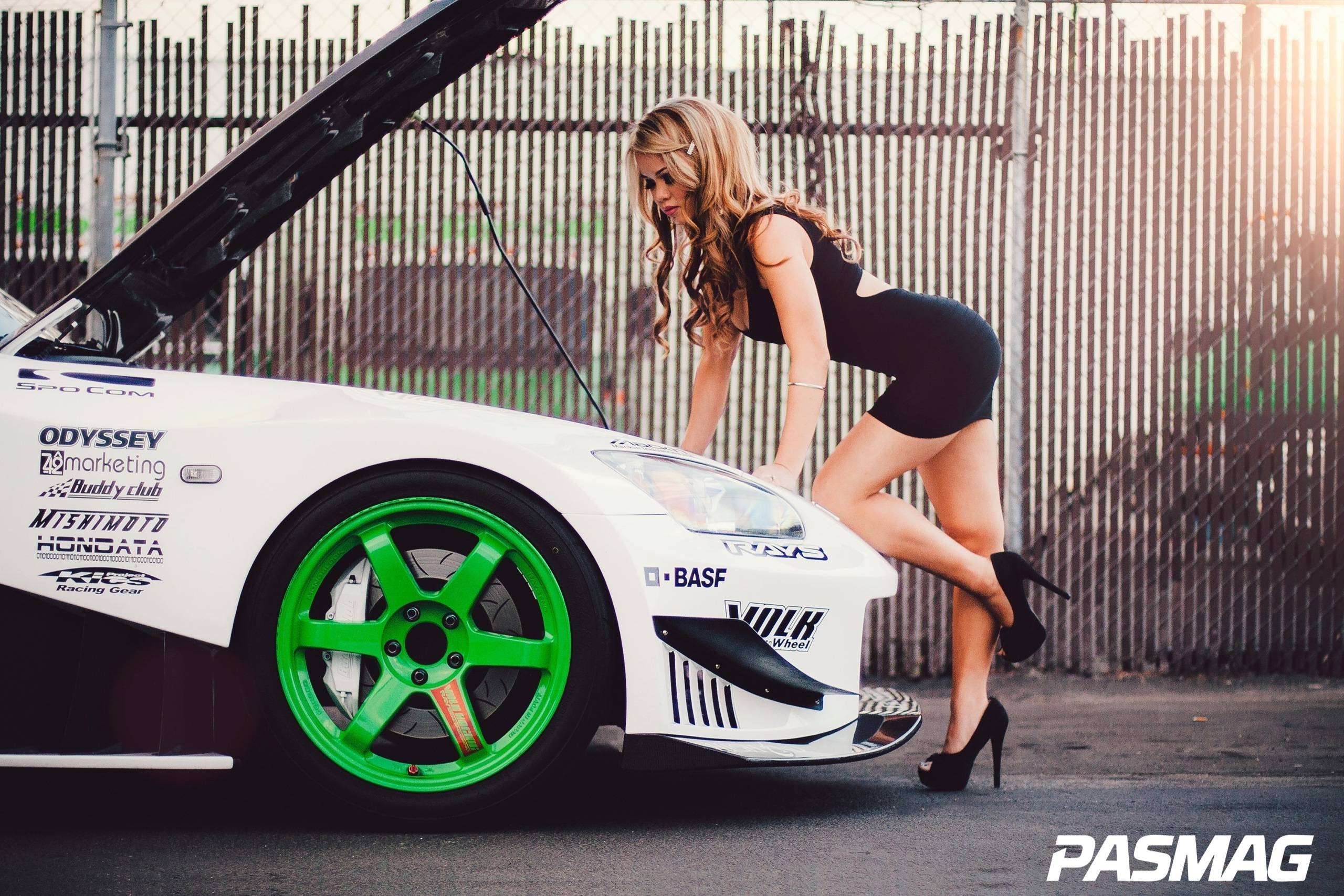 You would think that with such an amazing car, an import model girlfriend and the number of sponsors he has that there would be some sort of an ego. Well, you couldn't be more wrong. Luigi is one of the most down-to-Earth individuals around, and is never hesitant to lend a helping hand to those in need. Luigi, you have created a rolling work of art for our own Tuner Battlegrounds and we at PASMAG couldn't be more proud to have your creation grace the pages of our magazine.
ESSENTIALS // Owner: Luigi Arroyo // Location: Irvine, CA. USA // Vehicle: 2008 Honda S2000 // Team: Limitless Society // Horsepower: 250 hp
ENGINE MODIFCATIONS // J's Racing (Oil Cap, valve cover, Tsuchinoko intake, strut bar, CFRP cooling plate) // ARC Titanium (spark plug cover, titanium heat shield) // Mishimoto X-Line Performance Radiator // Hondata Flashpro // Custom "EFREN BUILT" Exhaust System
WHEELS/ TIRES // Volk Racing Takata Green TE37SL - 18x10 +20 (f), 18x10.5 +15 (r) // Toyo R888 - 275/35/18 (f), 295/30/18 (r) // Project Kics (15mm rear spacer, Neo Chrome R40 lug nuts)
BRAKES // Buddy Club Custom Painted 4-POT Big Brake Kit 330mm Rotor (f) // Stop Tech Slotted Rotors w. Pads (r)
SUSPENSION // Buddy Club Racing spec dampeners // SPC adjustable rear ball joints // Whiteline Heavy Duty 30mm front sway bar
EXTERIOR // J's Racing (full GT CFRP WideBody, Type V CFRP/FRP hood, Type 2 CFRP GT-wing 1700mm)
INTERIOR // J's Racing (Type-D steering wheel, quick release) // Works Bell steering wheel hub // Safety 21 4-pt roll bar with harness Bar // Bride (Vios III full bucket seats, floor mats, shift boot) // Takata 4-point harnesses (Race + Drift Series) // Blox Neo Chrome shift knob // Valentine 1 radar detector
AUDIO/ MULTIMEDIA // Alpine head unit // Alpine Type S speakers
SPONSORS // Toyo Tires, Meguiar's, DTM Autobody, Mishimoto, AUTOFASHION USA, Buddy Club USA, Whiteline, TAKATA, HONDATA, ODYSSEY, 742 Marketing, D-BASF, ENEOS Oil, GoTuning Unlimited, Volk Racing, Rays Engineering, Mackin Industries, SPOCOM USA, Project Kics
Featured in PAS Tuning Essentials: Style SIP 2014 Book. Order your copy here.