Photography by Jubal Leierer & Christopher Kern
---
It's no secret that some people have really lost touch with the joy of driving. I mean, look at all these people who are stoked for autonomous cars! With technology advancing at the rate it is, the manual gearbox is the least of every gearhead's worries when it comes to our beloved driving machines. However, when a company that is entrenched in automotive technology starts saying that it is going to build a car that uses good old fashioned driving for a base, and then builds the rest around that, you're going to crane your neck for a look.
For about the past year, Clarion's offshoot restoration initiative, Clarion Builds, and its dedicated fanbase of over 200,000 social followers has picked and chosen all of the options for a project car to appeal to all. The chosen car would be a roughed up BMW 2002.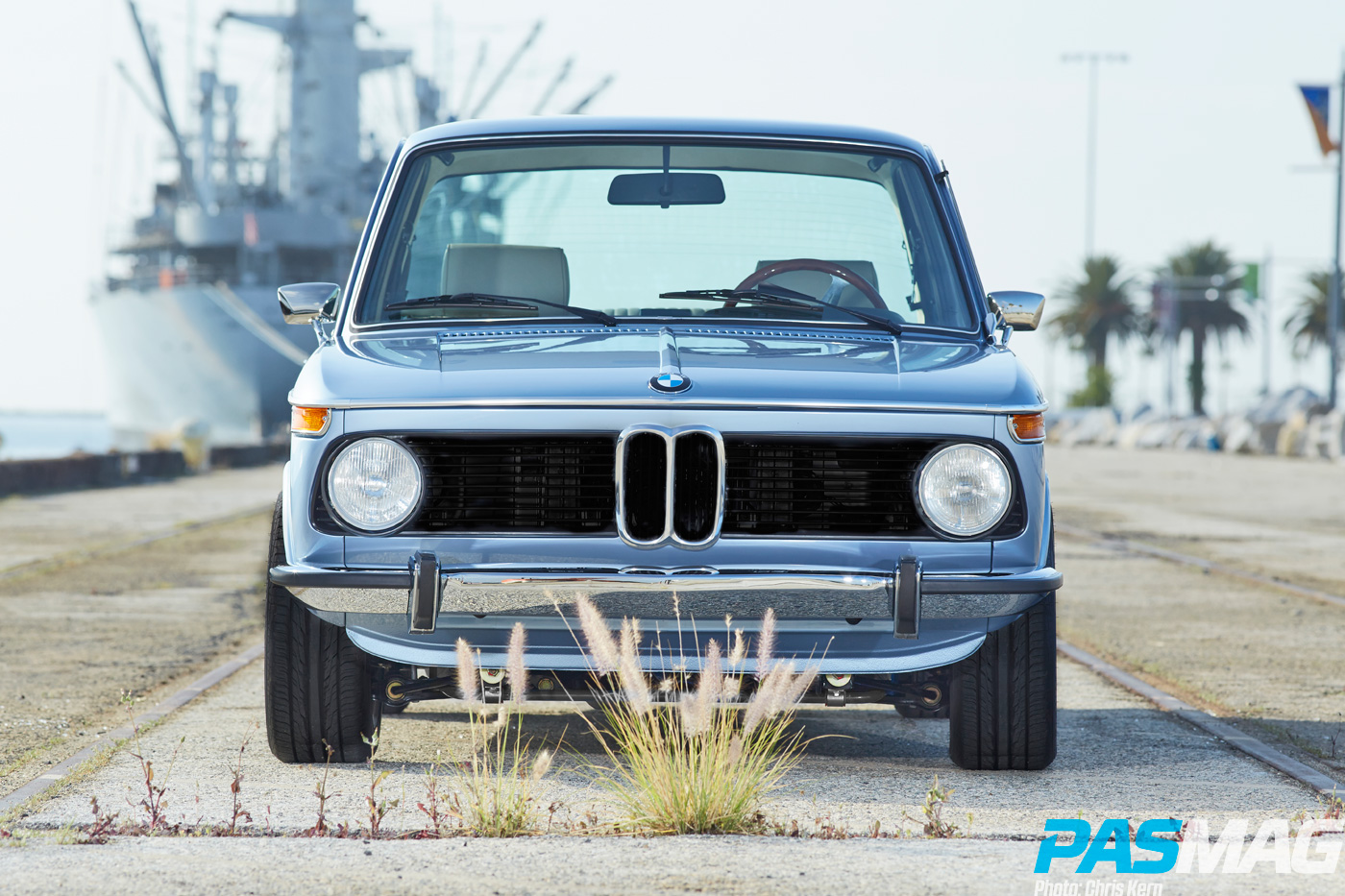 "The '02 really hasn't lost its luster," explains Allen Gharapetian, VP of Marketing and Product Planning at Clarion and head of the Builds program. "They're still reachable, where we haven't gone past the stratosphere of classic car prices."
And, of course, this hunt for the perfect 2002 started where all automotive dreams come true, on – uh – Craigslist. The approach actually worked out pretty well. The team had to root through a few bad apples, but Jubal Leierer, Clarion's Merchandising Manager, ended up finding a rough diamond in the rougher rough.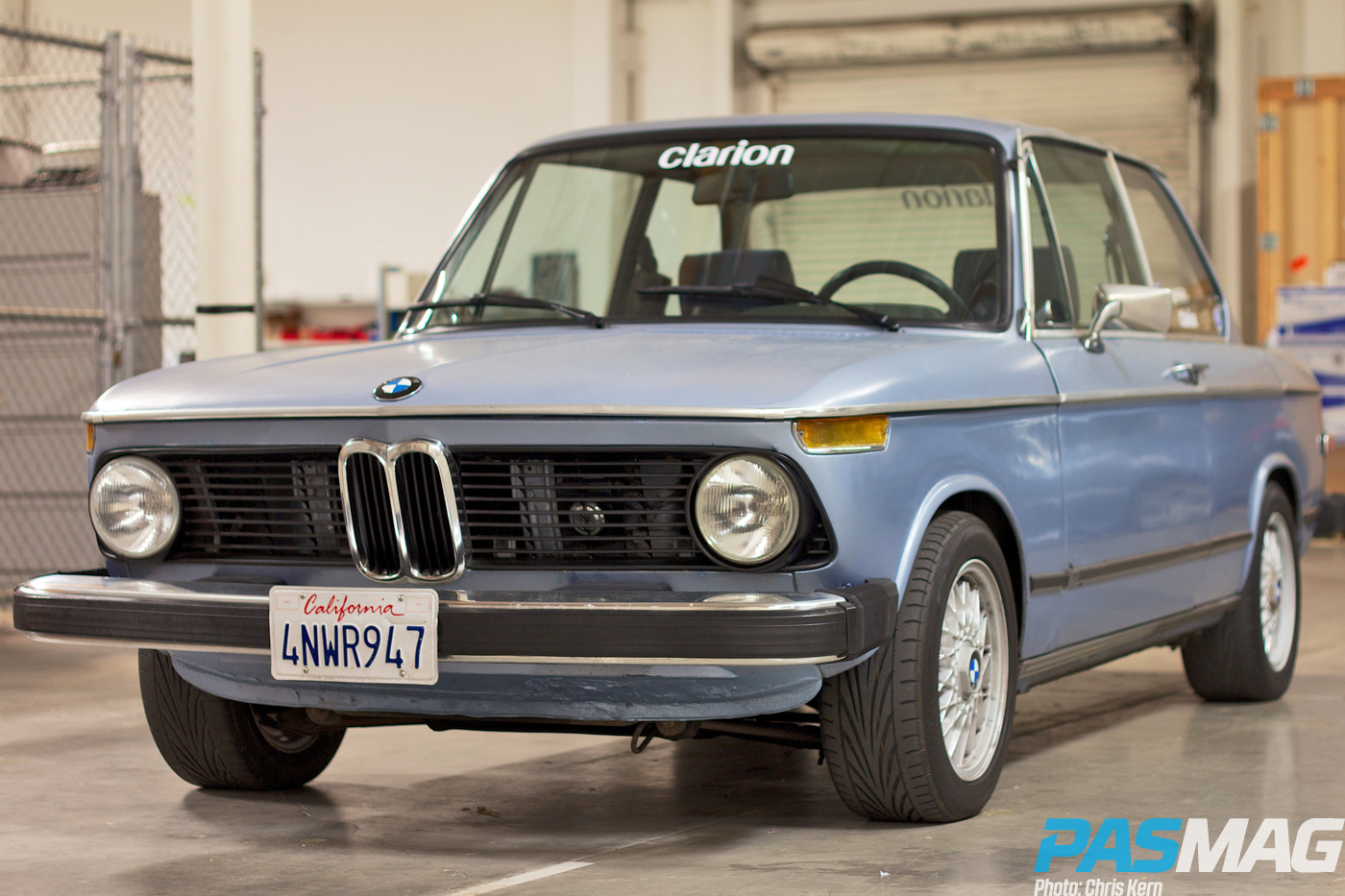 "We ended up finding one that was perfect for our needs: it was running, it was a fairly straight car, it had a long history of being owned by real enthusiasts," he says. "There was a BMW mechanic that had owned it for 10 years. He even has one of the BMW Car Club stickers on one of the windows."
As it was a Craiglist deal, the transaction went down in a restaurant parking lot, but thankfully no one lost any fingers. Right after acquiring the Bimmer, Leierer and the Clarion Builds photo/video team started photo-documenting the whole thing, which then was posted to Clarion's social media feeds to start deliberations.
"Our fans really rose to the occasion, like each post would get 600 or 700 comments," smiles Gharapetian. "We asked if we should keep the U.S.-spec bumpers or go with the European-spec bumpers and 90 percent of the comments were in favor of the European ones. We also asked about fog lights and, again, 90 percent of fans said, 'Don't ruin it!'"
Once the parts list had been finalized, it was time to find a shop that could handle the job. Some shops were super eager to take on the job, but seemed to forget that they were under equipped. No matter where the team took the 2002, one thing remained constant: whispers about a place called "Coupe King."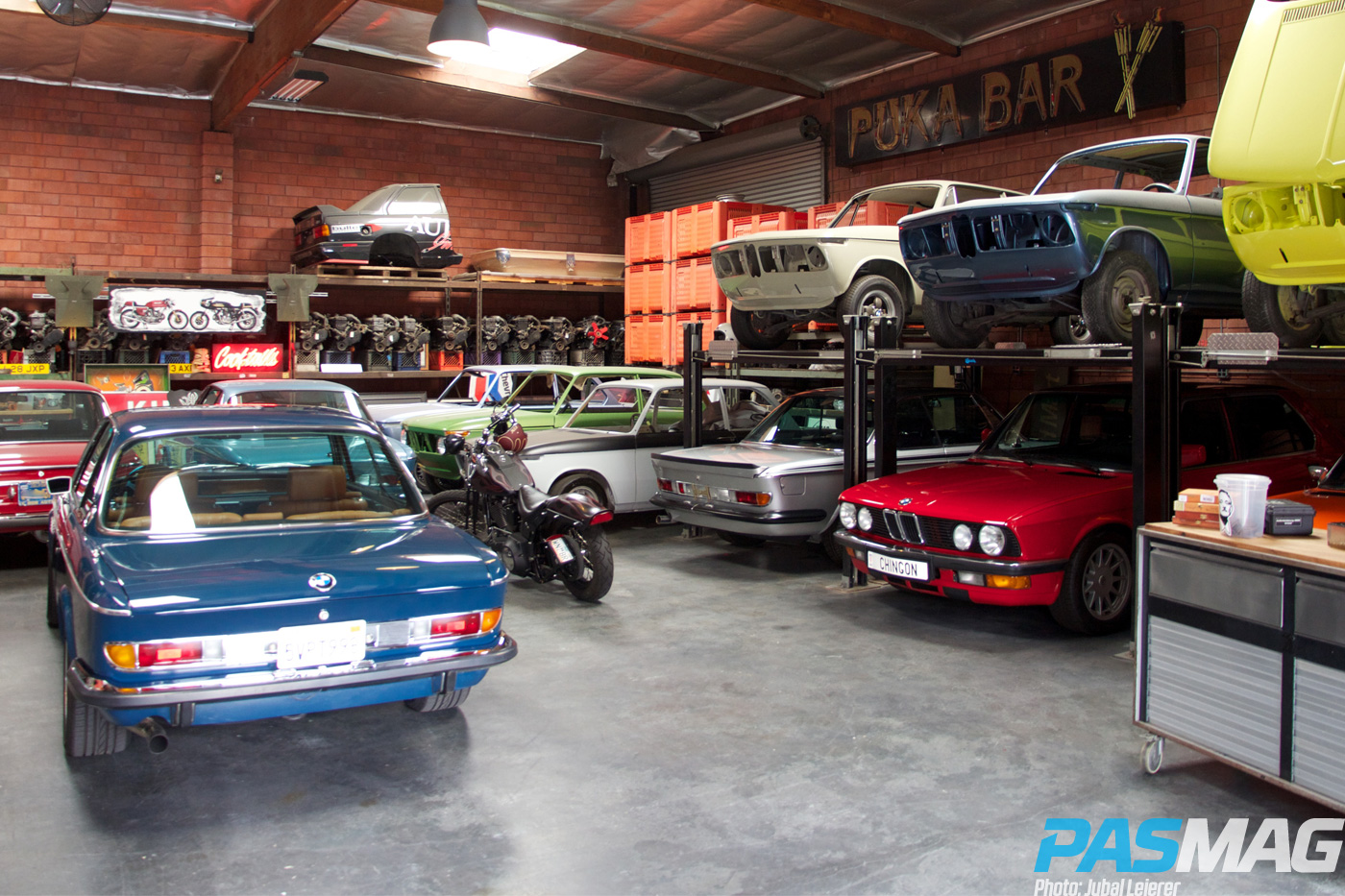 Leierer ended up finding them online, however, they didn't have a phone number or address listed. Still under the allure of the mystery shop, an email of intentions was shot off and met by a return message of pretty much, "Are you serious about this? If not, don't waste our time." After reiterating how serious they indeed were, the Clarion crew was given the address to the hidden kingdom. From what I'm told, it's heaven.
"They have a whole warehouse dedicated to projects that are ready to start – shelves of cars just waiting to be restored," Leierer exclaims. "They have another warehouse that's just parts and scrap with anything you could ever want for a BMW 2002 or a 3.0 CS – those are the cars they mainly focus on. Then they have a whole separate area that's just a candy shop filled with beautiful, restored cars, stacked on top of each other. It's insane."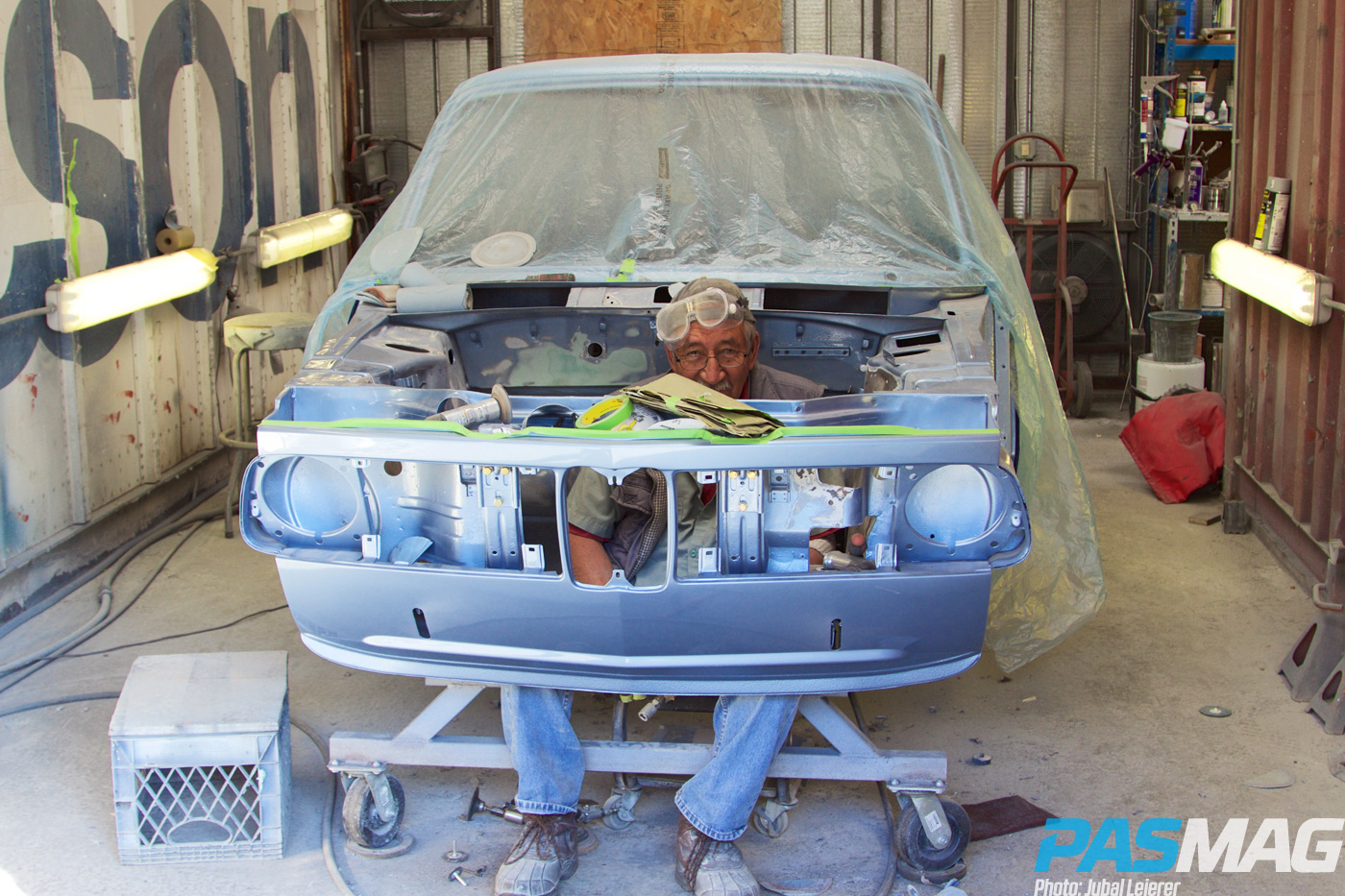 While the car was being torn down and rebuilt by the capable force of Coupe King, another star player in the classic BMW game came on board for the performance aspect. Ireland Engineering cut its teeth in racing E30s and 2002s, and in the years since, have amassed an impressive parts catalog.
"We were a little wary initially, but when we saw the build outline and end goal we jumped right on board," says Andrew Adams, Ireland Engineering Project Manager. "This wasn't a car built to solely act as a marketing billboard, this was a hot-rod restoration done right."
Ireland Engineering supplied 292-degree cams, rocker arms, connecting rods, carbs, manifolds, header, exhaust and velocity stacks for the engine, as well as sway bars, urethane bushings, strut braces and custom spec coilovers. Suspension-wise, this little guy has some serious track DNA.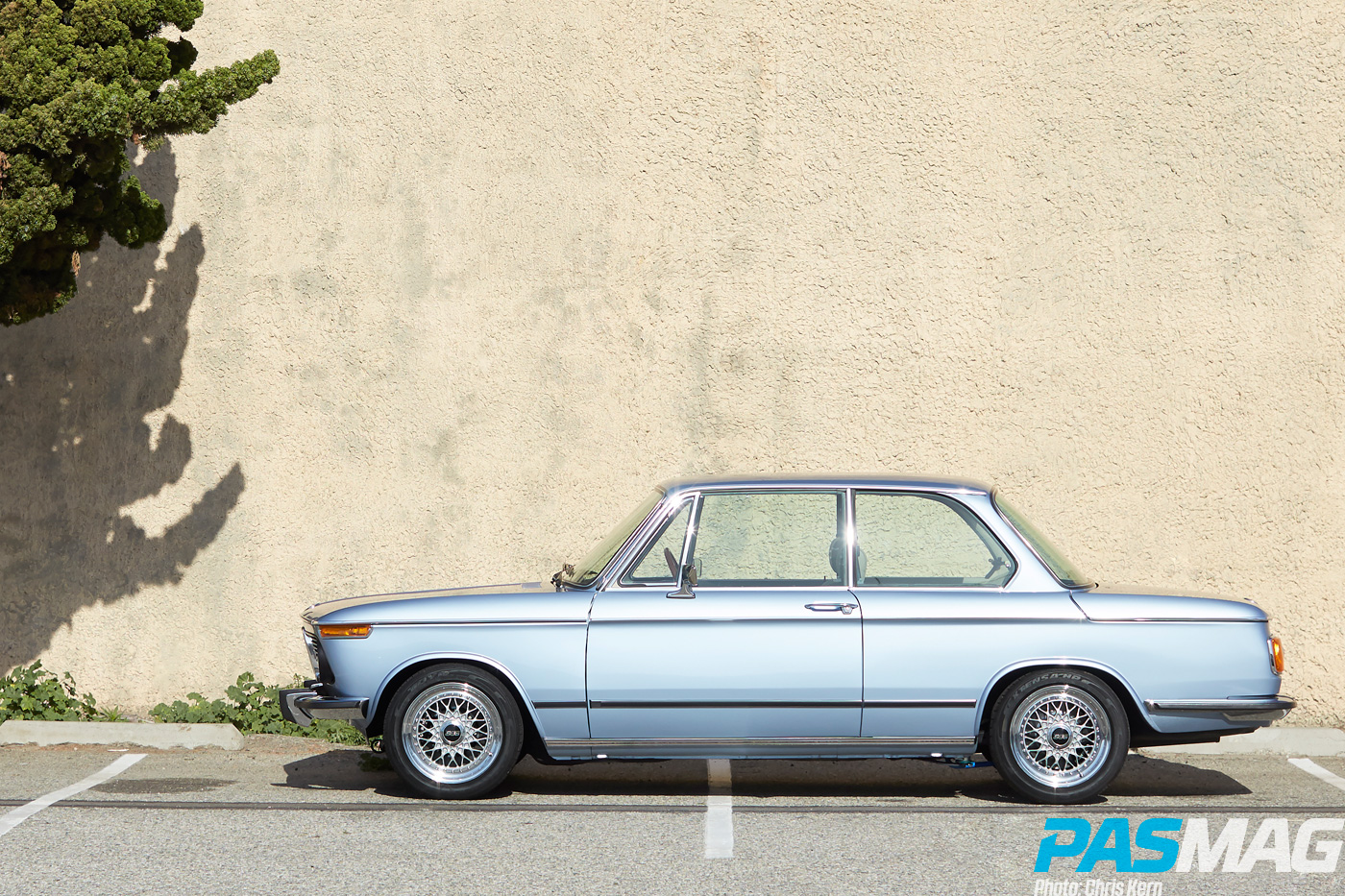 When I initially saw the car at CES in January of 2015, I thought the car looked amazing, even though Leierer assured me it was only 90 percent done. Chris Forsberg also gave me a walk-around, as he was to give the 2002 its first shakedown. Forsberg has been sponsored by Clarion for years and the team says there is no one they'd rather have thrash around their pride and joy than The Force.
"We wanted someone to take the car out and really put it through its paces, and we wanted someone who is an authority on performance to really drive it, have fun with it and say, 'Yes, this is done right,'" Leierer says.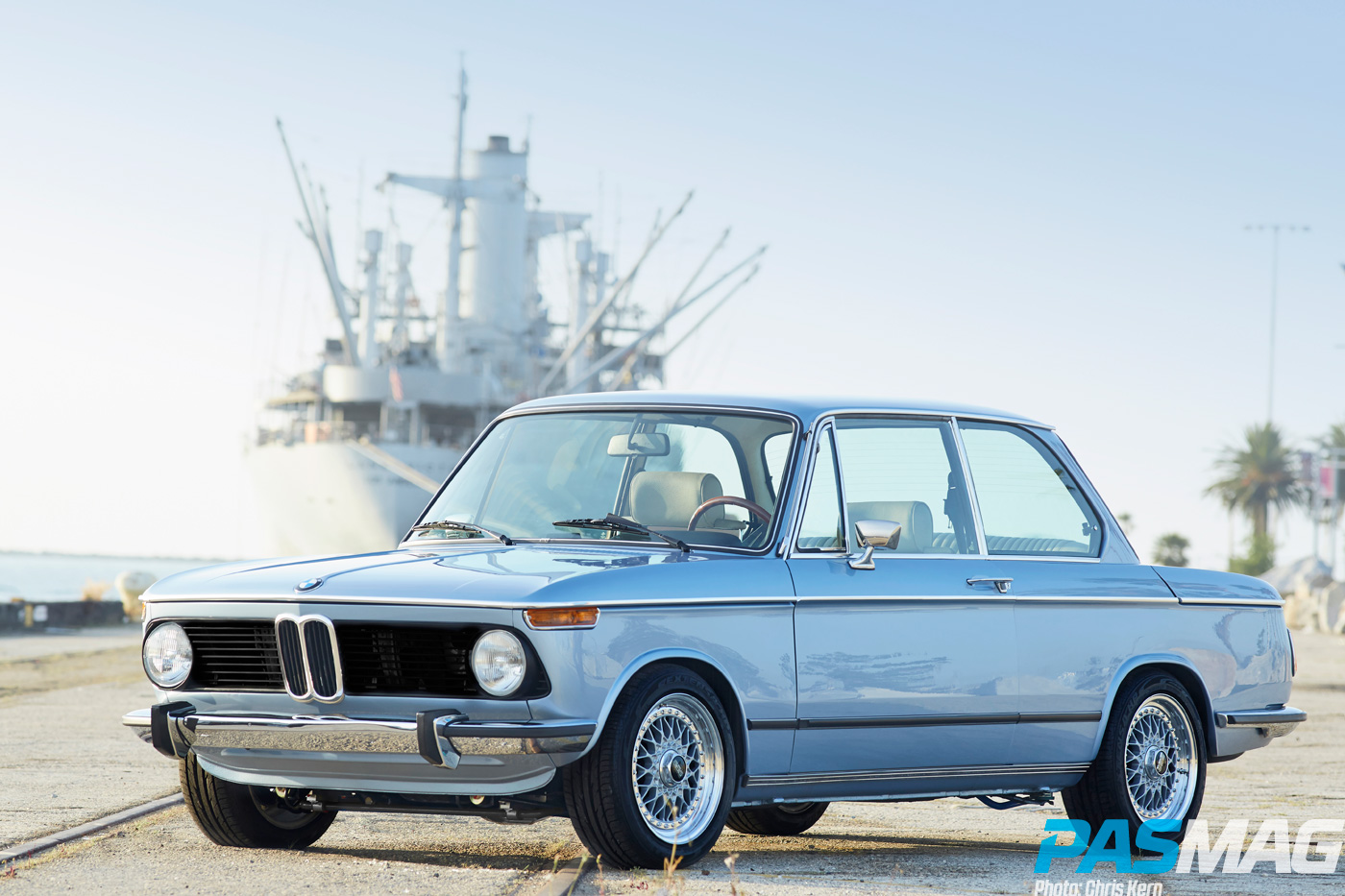 Every single bolt on this car has been removed, sent to be cleaned, re-plated and then put back on the car. I've been assured that I can eat off of any component (challenge accepted!), and absolutely no expense has been spared – a comforting thought for whoever the next owner is. That's right, after the 2002 has done its tour of shows, it will be auctioned off , with the proceeds going to charity.
I'd say that this is a happy ending for a tiresome build of a roughed-up, old classic, but this is just the beginning of this little Bimmer's new life.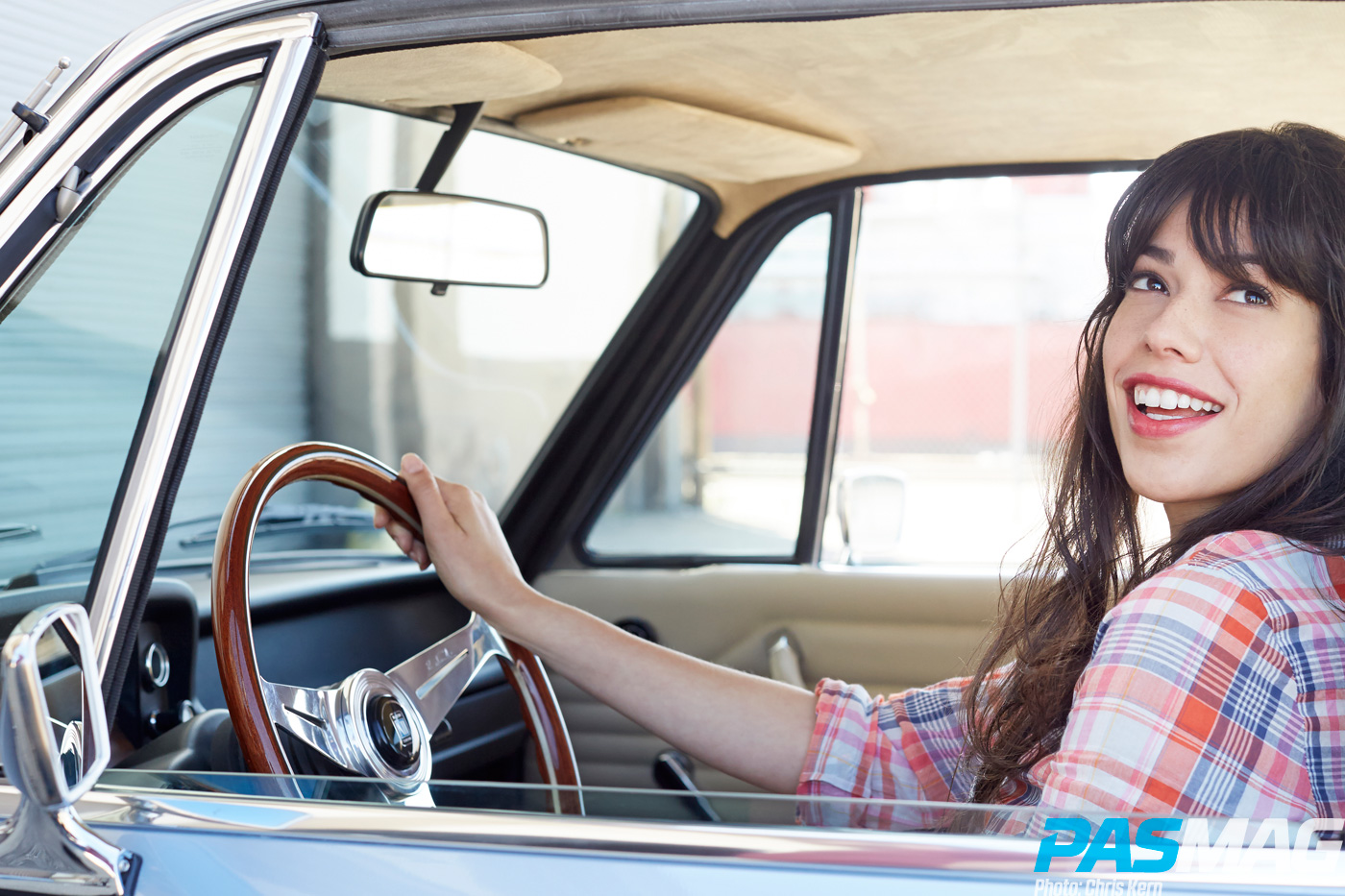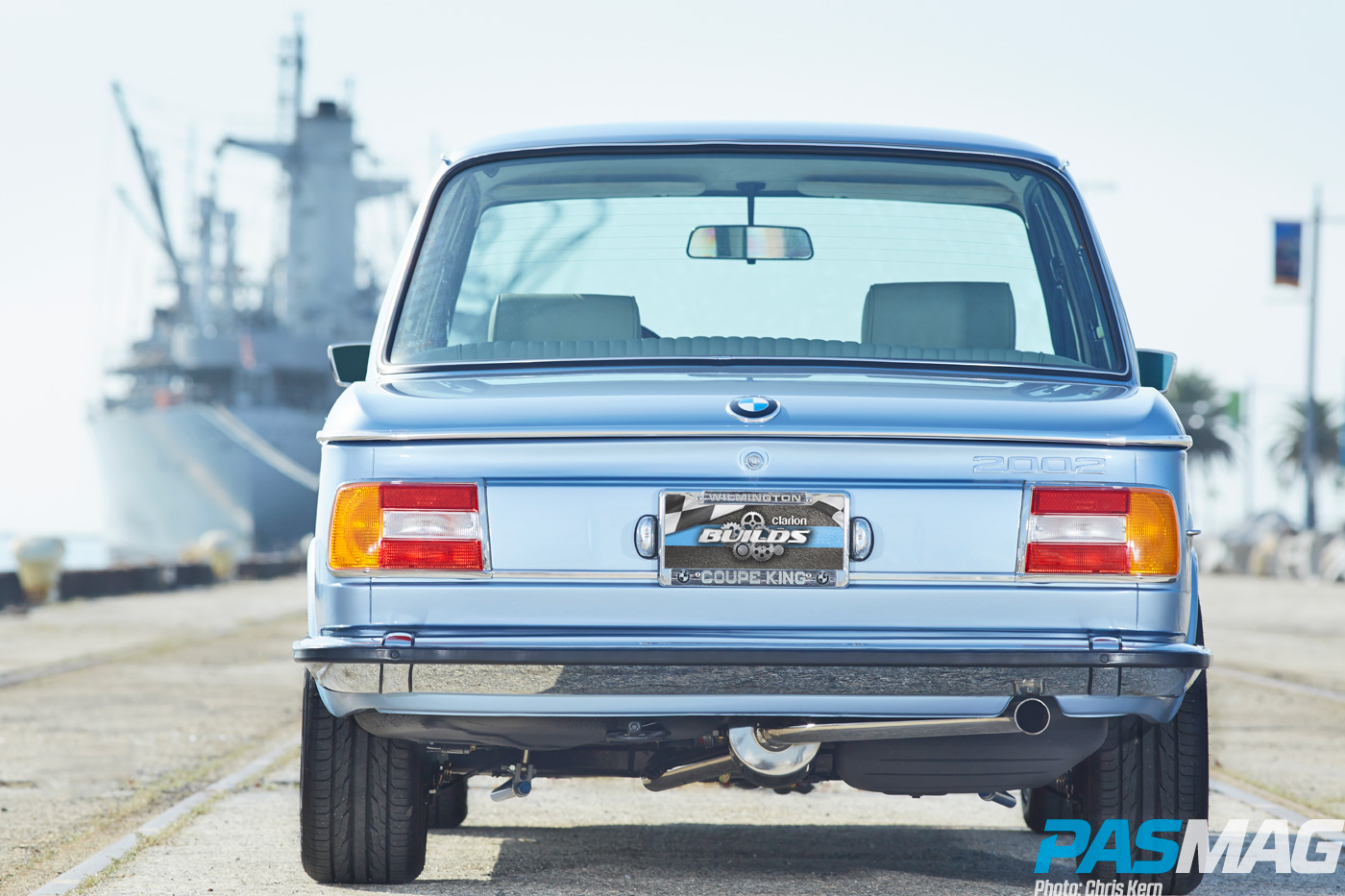 Words by Micky Slinger. Photography by Jubal Leierer & Christopher Kern