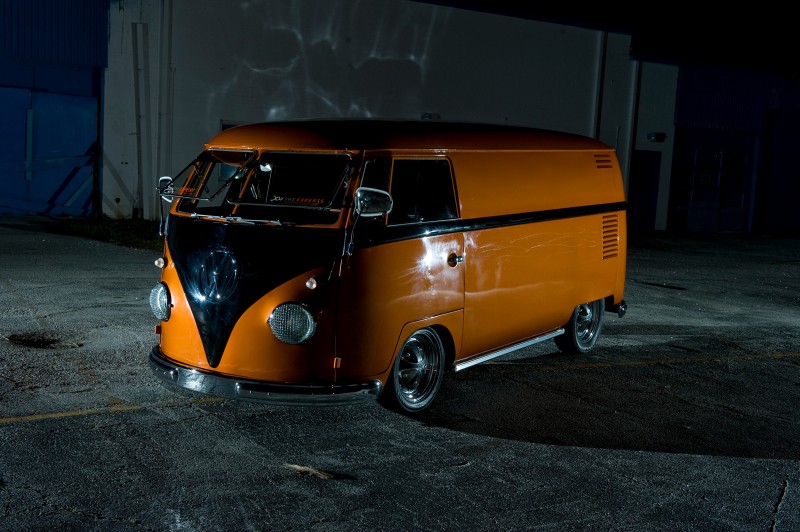 Written by George Dimitriadis | Photos by John Jackson
Here at PASMAG we have truly seen it all. Why? Well because the 12V audio and multimedia world encompasses everything on land sea and air. We have done features on lifted trucks, mini trucks, hot rods, musclecars, resto mods as well as motorbike and powersports vehicles like the Rhino. We have featured boats and even made mention of helicopters with banging systems in them. When it comes to sound, video and all of the gadgetry like GPS, Bluetooth and iPod connectivity, there reall are no boundaries.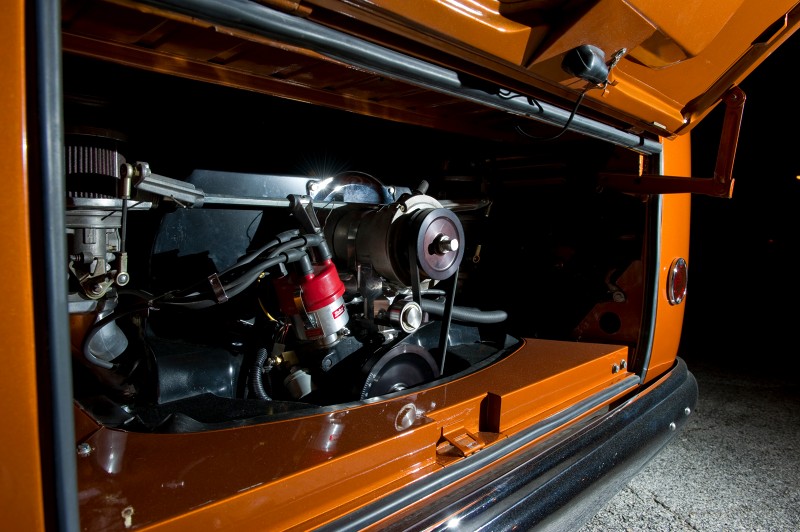 Which is where were are at with this project from JL Audio. It almost doesn't matter what vehicle Richard Sampson chose for his build here, his mission was simple. Get a vehicle that had loads of space to accommodate the wealth of JL Audio and multimedia gear that would be crammed in there. Make sure there is enough space to showcase all of the elaborate custom work and in the end make something unique and functional – mission accomplished.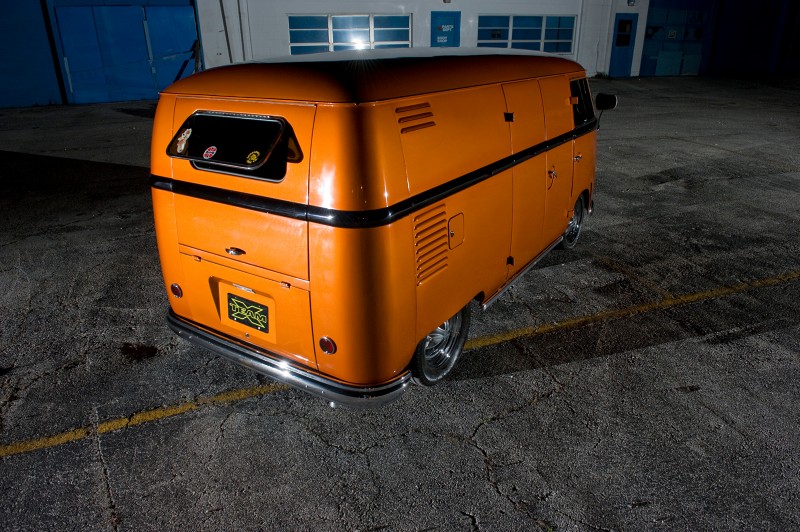 The Port St. Lucie, FL resident started with a dilapidated 1960 VW Bus. The quirky van that typified a movement and subculture in the 1960s would be all of the platform he needed for his build. At a cost of $65,000 and over a year to complete, it is clear that Sampson was in it for the long haul and the results speak volumes.
Although the build was all about the 12V gear, Sampson stripped the shell down and pulled the motor. He installed a new engine with loads of polished gear. The suspension was also lowered dramatically on a body that had extensive work and a intense 8-stage paint scheme by Tropic Customs. The wheels are a rare RDW Maltese Cross wheels sized in 15-inches all around with some Wilwood CSP brakes lurking behind them.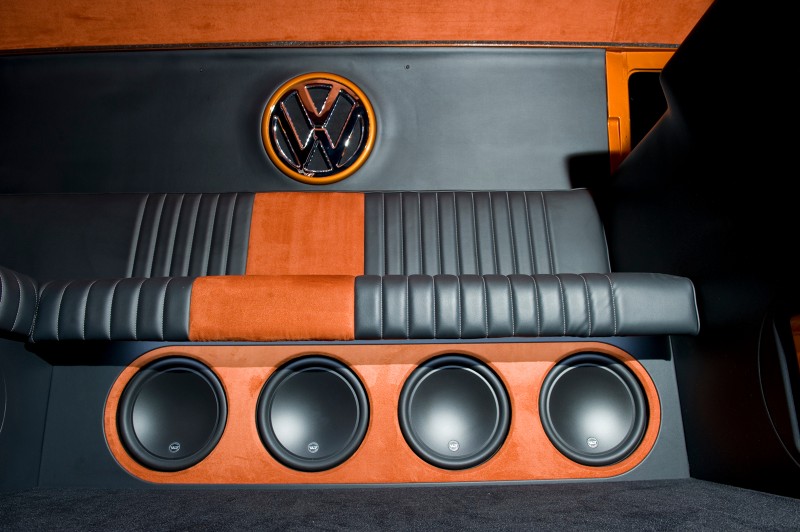 Inside, you will find a totally new interior geared towards making a statement. With a blend of new and old world style, the bus features a rear limo style seating arrangement and a custom headliner with dramatic lighting. Built by Extreme Performance in Palm City, FL the interior was crafted by technicians: Jeremy Carlson, Ian Black and Mike Baker.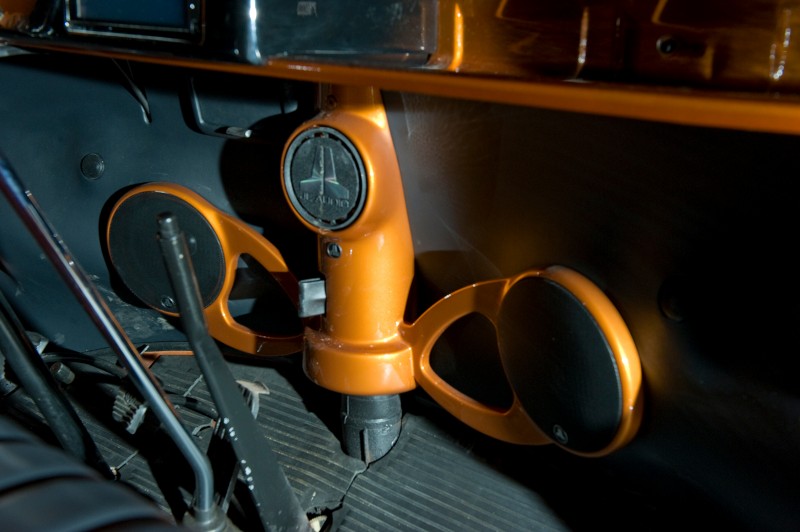 Then it was time to fixate on the audio dimension to the project. Up front is the venerable JVC KD-AVX77 single DIN headunit for DVD playback as well as Bluetooth and iPod connectivity. The signals are sent over to a JL Audio HD750.1 mono amp to drive a quartet of JL Audio 10W3V3 10-inch subs in a sealed enclosure.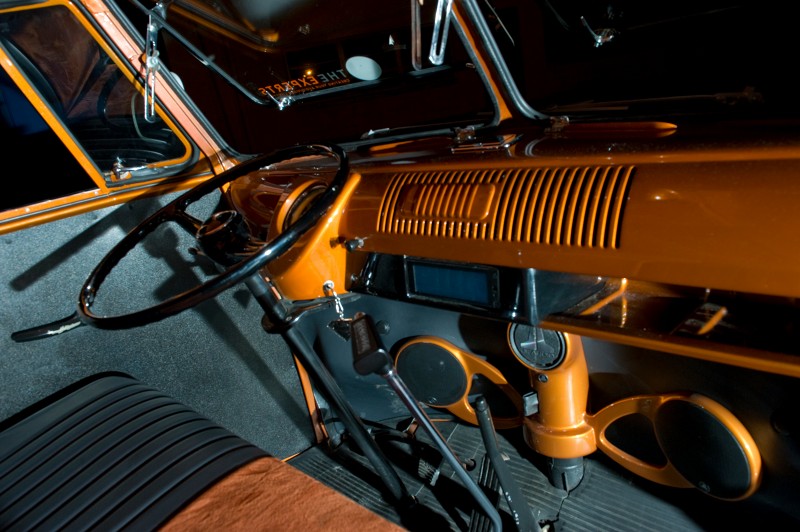 The mids and highs are amplified by a JL Audio HD600.4 4-channel amp. Extreme Performance used JL Audio CS-650 6.5-inch speakers up front and the JL Audio CS-650X 6.5-inch speakers in the rear. The entire project is wired with Tsunami power, ground and speaker wire and is fused by Stinger. In the rear, the video signal is also relayed to a Gryphon Mobile 17-inch LCD screen for the rear occupants to get a show.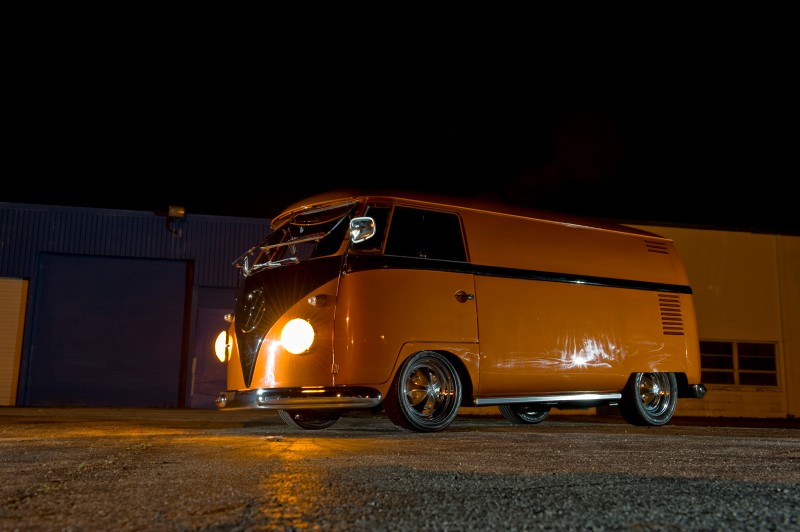 Sound, style and plenty of attitude is not something Volkswagens of yesteryear are known for. However, Sampson is out to change all that with this project and its stablemates a '63 VW Bug and a '56 VW Oval Window Coupe.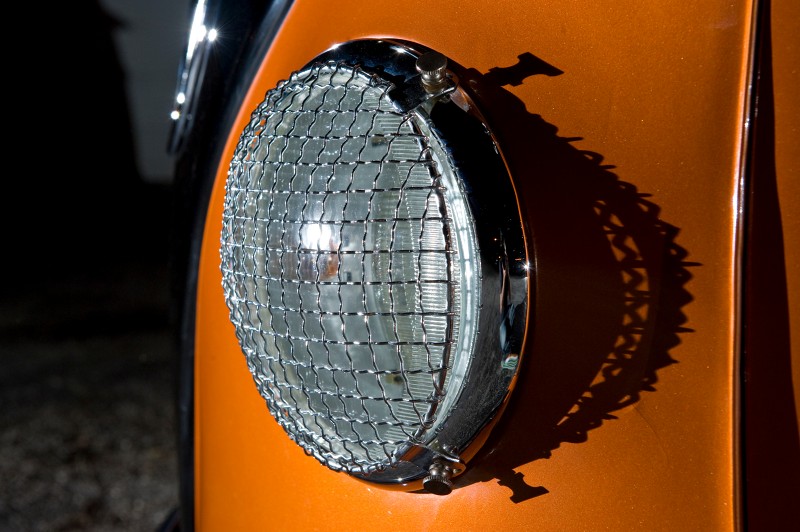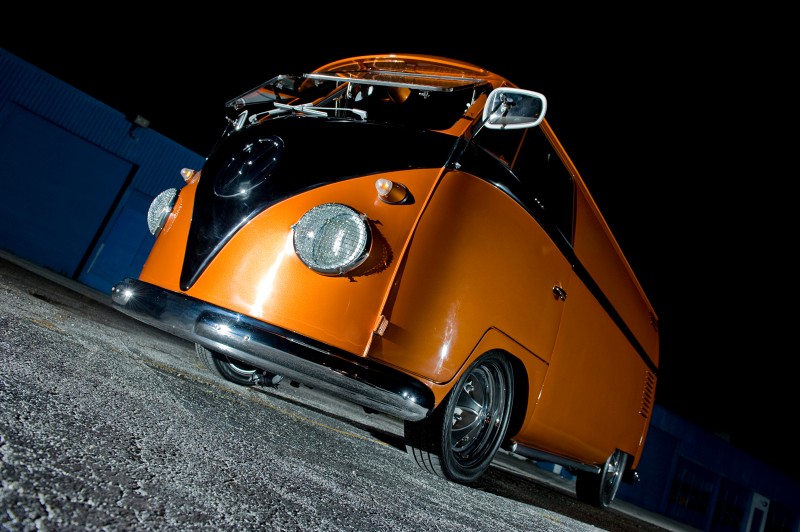 THE ESSENTIALS
Owner: Richard Sampson
Location: Port St. Lucie, FL. USA
Vehicle: 1960 Volkswagen Bus
WHEELS & BRAKES
RDW Maltese Cross wheels 15x5-inch
Wilwood CSP brakes
EXTERIOR
Custom 8-stage paint by Tropic Customs
INTERIOR
Limo-style seating
Interior by Extreme Performance
Custom Sub box
Custom Bar
AUDIO / MULTIMEDIA
JVC KD-AVX77 single DIN headunit
JL Audio HD750.1 mono amp
JL Audio 10W3V3 10-inch subs x 4
JL Audio HD600.4 4-channel amp
JL Audio CS-650 6.5-inch speakers front
JL Audio CS-650X 6.5-inch speakers rear
Tsunami wiring and interconnects
Stinger fuse block
Gryphon Mobile 17-inch LCD screen