Stephen Takacs has always been sedan and audio freak (bass head). "Mostly Sound Quality 'SQ' based," he mentions. This 2001 Ford Focus is his 2nd 'large' build, starting with a 1979 Mini under IASCA competition in 2003."I've always had a passion for music and sedans," he states, "so it just seems fitting to do both at the same time.



"
The Focus and Mini were acquired locally in very sad shape. Over time, both evolved into respectable street audio fighters that can hold their own in traffic as well. "I built them not for speed but the shear pleasure of a spirited drive," Takacs mentions. Both were modified to suit his personality and needs. "Both vehicles were built with my family and friends," he mentions."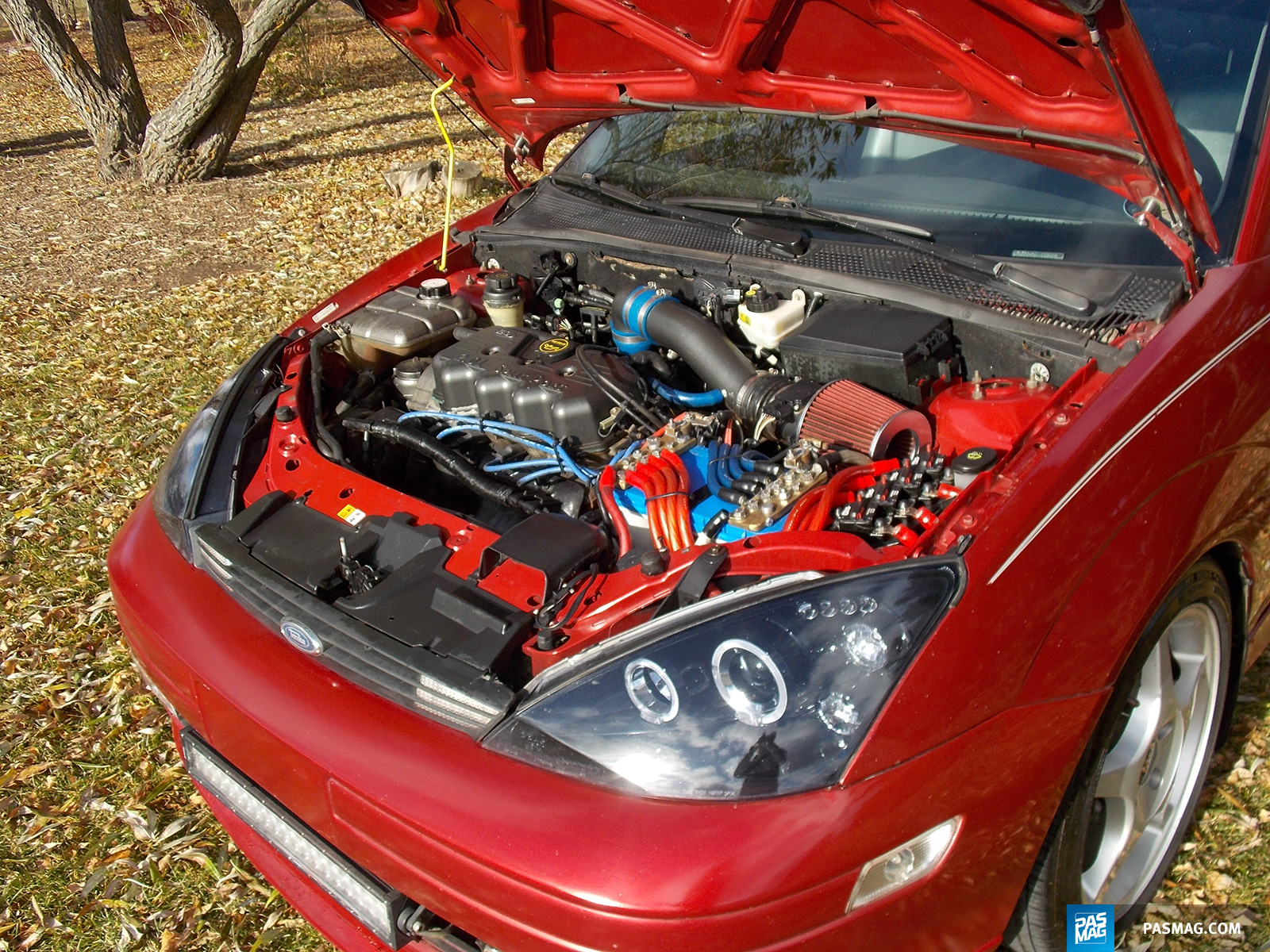 The powertrain works very well for Takacs, and doesn't use much fuel for road trips. The rest of the Focus has been modified to make it dependable. "If Ford's SVT team built a Focus sedan," Takacs states, "this is how it may look like."
"It's an SQ build and packs a little extra punch," he mentions. In 2015, he competed in IASCA again and was ranked in the Top 10 in its SQ Class, according to Kim Sabourin. He enjoys to compete in IASCA but each event is a 12-plus hour, one way journey.
"I compete in dB Drag because it's local," he mentions, "and each event is between a 1- to 5-hour drive."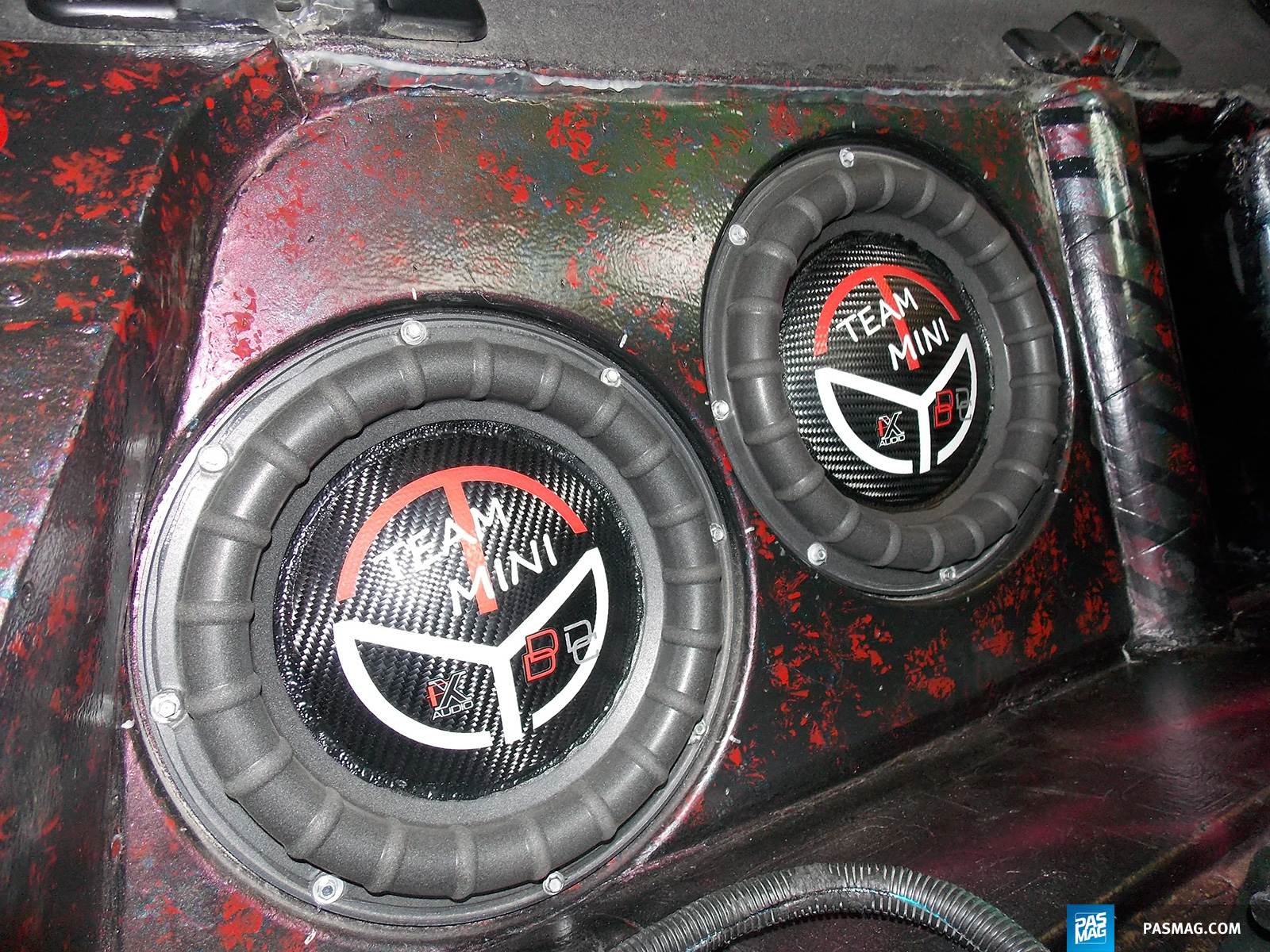 This particular build is a simple but complicated build based on two DD 10-inch subwoofers. Ray Choy at FX Audio is the mastermind behind the never-ending Focus build, which competes in the Loud Class (Burp) in Street Trunk 5k normally, and the best Takacs can tell, is Canada's loudest for 6 years now.
"No one has beat it publicly, at least," Takacs states. "On the world stage, the Focus consistently is in the Top 15." The Focus is built more for dB Drag Racing's Psychlone No Wall Class, the closest to SQ that is more locally offered. It holds three seasonal World Records, two in Psychlone and one in dB Drag trunk, and one North America / World Championship.
This little Focus has a Jeckl-and-Hyde system. Very SQ and decently loud," Takacs mentions. It's a sleeper in the audio-side because most never see it coming.
Next on the list for Takacs is to pull the motor apart and freshen it up with a turbo," he mentions. "It could use more power but the budget isn't just there at the moment." As a result, he sticks with comfort and audio.
---
INTERVIEW
PASMAG: Why did you choose the 2001 Ford Focus?
Stephen Takacs: Why not? Parts are plentiful and it was on the driveway. Would I do it again? In a heart beat, yes!
Do you have any prior build experience?
Yes, a 1979 Austin Mini. I still have it. I don't sell any of my builds; they're personal like children.
What got you into building in the first place?
I always wanted something that spoke to my heart and soul. Can't buy that.
What is your favorite aspect of the build?
The dreaming and planning, then seeing it take shape. The final product is cool but it never seems to happen, finished at least. Ever had a dream that takes a life of its own?
Were there any major challenges you experienced in the build?
Nothing major. Just a mind over matter. Cash is always an issue so it gets done over time. The negative naysayers are a challenge but more of an inspiration tell you the truth.
What were your original intentions with the build?
It was more for daily driving, and it still is for the most part. 



I've always enjoyed music so the audio direction just took over. I landed on two very honest hard-working family-based companies. Audio installation and custom fabrications come from FX Audio. The gear is all based on DD Audio. Both very respectable family-based companies. There was never any second guessing my decisions.
Why did you choose certain brands for your build?
DD Audio is very dependable and rely on their gear, service and expertise. 



I've always been a blue oval kind of guy.
What influences or inspiration helped you over the course of your build?
There are so many, both influences and inspirations. They're kinda the same in my eyes. I've always loved the SVT line up. Now, I own three. Ray Choy at FX Audio and I started as competitors, now we're more than friends. Gary Killian, Cory Christensen and Don Hebig on the Psychlone side of the SPL game. My family and friends who put up with my builds or obsessions, as I'm told. The many that said I'm crazy and I can't do it. Every car magazine, show or car show person I could read or participate in. Each just gets filed to fuel the future.
Is there anything personally or about the build that you would like readers to know?
That anything you desire can be attained. Play nice and honor your friends and family. Without them there would be no journey. Take your time. Don't miss the ride or memories; they're your life. Your build is a part of your life. If I can do it with quality DD Audio gear, so can you. Remember, you only live once and you may as well do it right.
Any final words?
It's a mom-and-pop style build. Nothing stands out beside this year's Finals run. The final product is the stat that is publicly cool / incredible.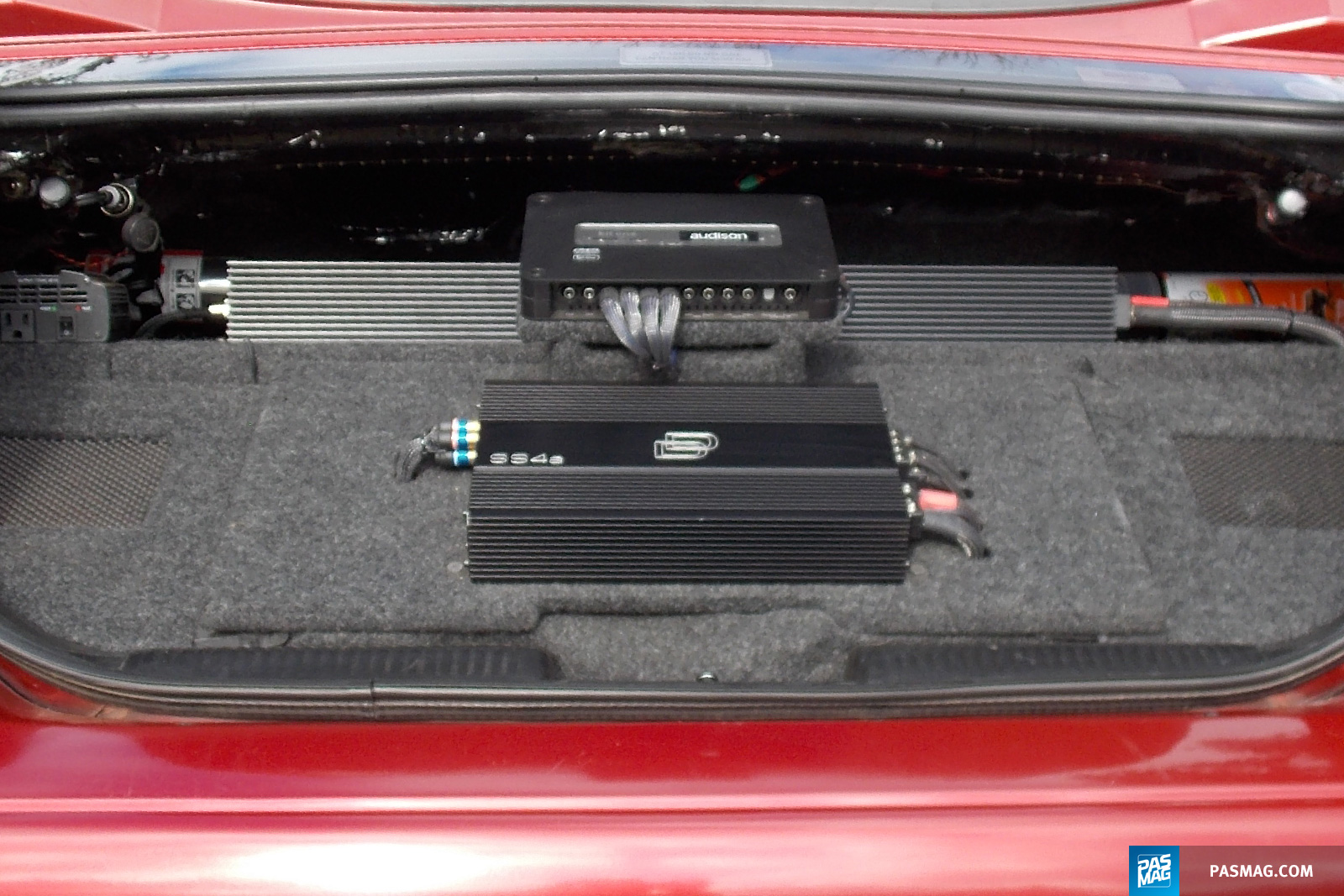 ---
ESSENTIALS
Owner: Stephen Takacs
Vehicle: 2001 Ford Focus
Location: Edmonton, AB
Horsepower: 130 (estimated)
Club: dBDRA
SOCIAL
Facebook: Team Mini
Video: YouTube
CHASSIS & SUSPENSION
2-inch lowering springs (f)
Air Lift Performance air bags (r)
EXTERIOR
Ford Fusion Sport rocker panels, modified to fit
2009 Focus sedan rear roof wing
Period correct trunk spoiler
LIGHTING
Heise 22-inch light bar
LED headlights, fog and tail lights
Black halo projectors
LED interior, trunk and instrument cluster
INTERIOR
Grey heated leather seats
Grey instrument cluster
Soundmat on the doors and trunk
AUDIO & MULTIMEDIA
Optima Group 31 blue batteries (3)
0 gauge wire (front to back); 4 ground, 4 hot
150 amp breakers (8); 4 front, 4 rear (for protection and isolate batteries when required)
240 amp custom alternator with the big 3
Pioneer AVH P1400 head unit
Bit One processor with DRC MP controller
DD Audio SS4A front stage amplifier
DD Audio M4a subwoofer amplifier
DD Audio CS 6.5 front staging components in the doors, tweeter custom carved into the dash
DD Audio 9510 subwoofers (2) in a custom ported enclosure
FUTURE MODIFICATIONS
Turbo
Intercooler
Exhaust system
Brakes
Lithium batteries
Second alternator
SHOPS & MECHANICS
---
PHOTO GALLERY