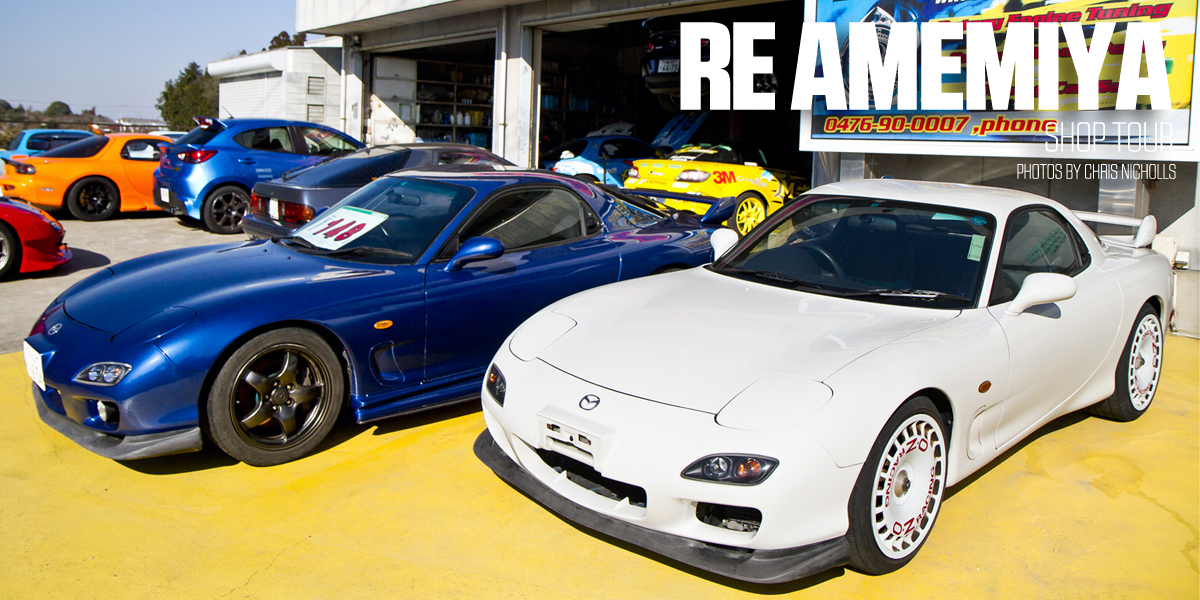 Isami Amemiya (Ama-san, as he's known by in Japan) has always been a bit... different. His first car was a Subaru 360, yet in 1974 he founded the most famous rotary tuning shop on the planet: RE Amemiya.
His all-time favorite car, despite the amazing array of metal he's helped build, is a tiny Mazda Chantez kei car he once put a rotary in. And unlike any other tuner I've met, his main stated goal is to get people in the motoring media excited.
So, it's no surprise that since the apparent demise of the rotary engine, instead of just tuning other gasoline Mazdas, Ama-san decided to focus on the company's new diesels instead. Anything else would have been un-Ama-san-like.
Thankfully for rotary enthusiasts, though, the majority of RE Amemiya's work is still rotor-based. One look at the company's main Chiba workshop should tell you that. Vast numbers of FD3Ss, with the odd FC and RX-8 mixed in, fill the forecourt and, amazingly, many are for sale. It's all rather tempting.
The best part is that Ama-san knows there's still more to come. "Even now, if you develop the FD3S, you can continue to push it further," he says. You can see evidence of that development in the back of the workshop where rotor housings, eccentrics and turbos sit casually, waiting to be modified, fitted and tuned.
Isami Amemiya (and the shop bearing his name) have long been known as rotary tuning specialists. While much of their work still involves rotors, disels have also become a project of choice.
Heading back out into the main workshop itself, a few of the finished products lie inside some pretty serious machinery. RE Amemiya's D1GP car sat alongside its FD Asia RX-8 the day of the shoot, for example, along with a couple of customer cars – the white one (shown) sounded a lot ruder than its sedate exterior would suggest. Those drift cars are actually an unusual sight, too, as RE Amemiya is one of only a few shops competing in both major drifting series, gunning for the win in the D1GP this year.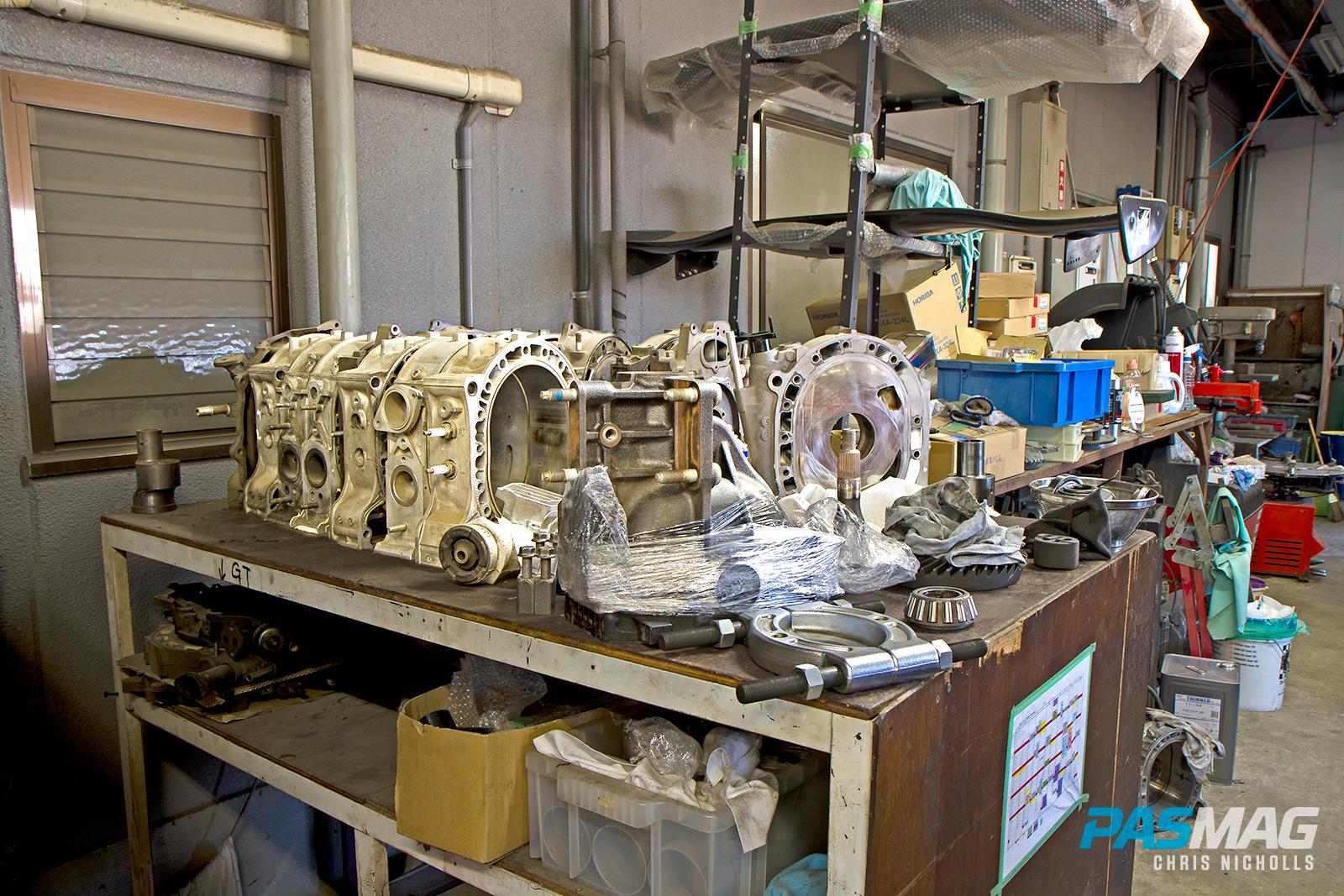 Not for the faint of heart. Isami Amemiya isn't afraid to dive into the black magic of modifying rotary powerplants.
Of course, RE Amemiya has a history of winning whatever it enters, be it JGTC (where it won the GT300 class, despite being a privateer), or D1 and FD, where it has also claimed victories. You can see the trophies inside the retail shop area, along with yet another demo car and an array of parts. Indeed, the only motorsport competition the shop has entered but not won hardware is the World Time Attack Challenge, but judging by the effort that will go into this year's entry they may well go home with a trophy from Australia, too. So, what's next for this renowned tuner? Ama-san is realistic, but hopeful. "Eco-friendly cars will continue to grow, but the popularity of classics will continue to grow as well. That said, I do think the tuning world will shrink a bit in the future, which is sad. I just hope Mazda produces more rotary-engined cars in the future."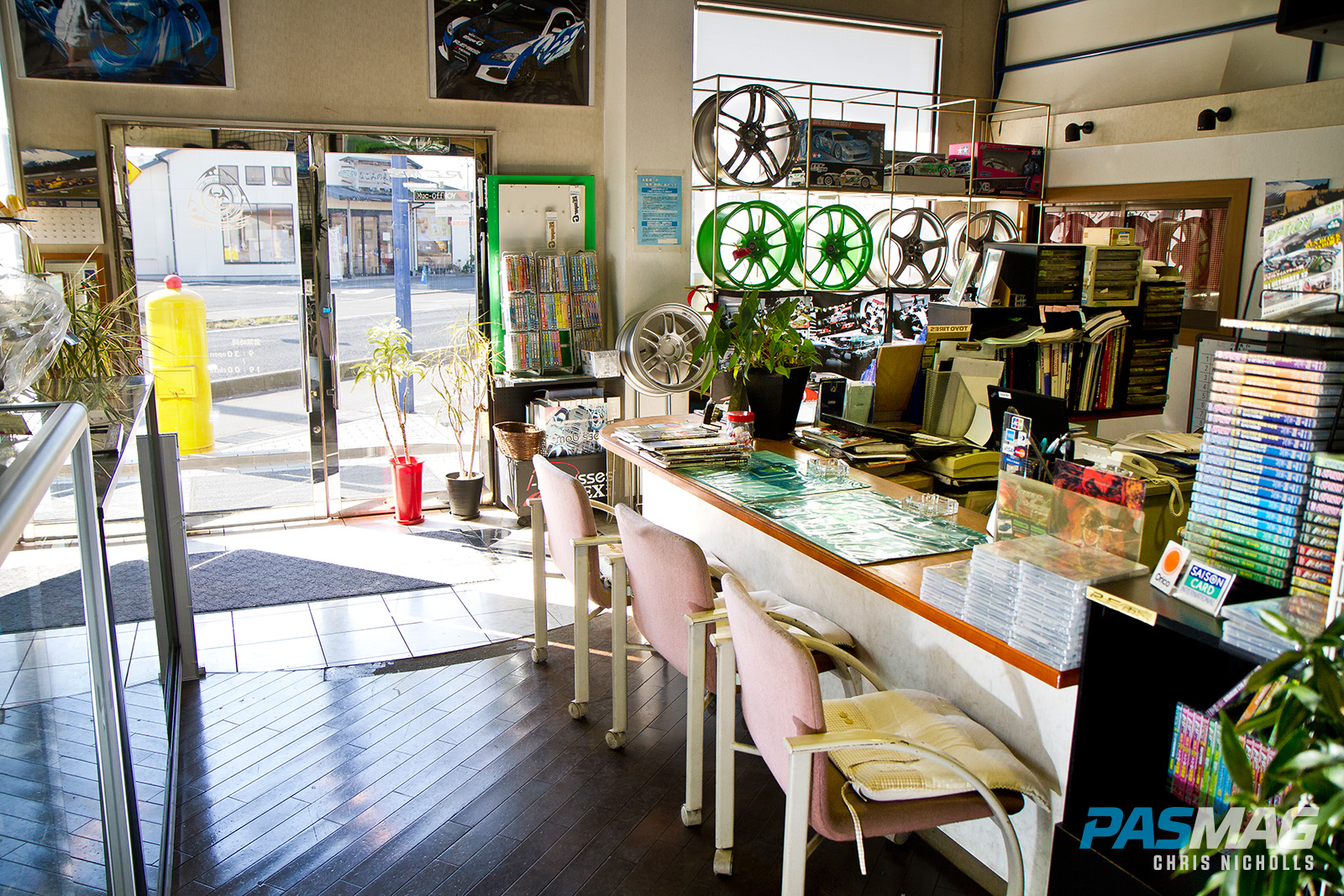 The cozy atmosphere of the RE Amemiya shop. Akin to a deli, just order up to your heart's content!
No doubt millions of car fans worldwide would agree with that.
ESSENTIALS
439-10 Nanae
Tomisato-shi, Chiba Prefecture, Japan
+814 7690 000
www.re-amemiya.co.jp