Fast Lane Classic Cars was founded in 1994, and is a family-owned classic and collector car dealership in St. Charles, Missouri. With three showrooms full of cars, trucks, and motorcycles, you'll always find something to love. We are also the Midwest's largest Backdraft dealer, specializing in custom-built cobras. Complete with on-site service, restoration, and detail facilities, as well as a gift shop with merchandise for every car enthusiast.
We work every day to keep the reputation our business was founded on. To provide the best quality cars, trucks, and motorcycles - and to be honest and straightforward with every customer. We are committed to making sure buying a Fast Lane car is the only way to invest in a vintage vehicle!


Favorite Cars

Fast Lane has allowed me the opportunity to drive so many of my dream cars. From first gen Camaros to C2 Corvettes, I could've never imagined getting an opportunity like this. It's challenging to pick my all-time favorites, but I always have two that come to mind.
As American cars go, the 2020 Ford GT is the most awe-inspiring car I've ever seen in person. This car is also the subject of quite possibly my favorite automotive shot I have ever taken—a light painting composite photo captured in our 360 Booth. When I shot this car for our website, I knew it deserved something special. I pushed the boundaries of my comfort zone and my skill level at the time to make this car look as stunning as possible, and I'm so glad that I did.
My eyes lit up when I saw the '94 RX7 on our lot. That Montego Blue Mica paint color and gorgeously well-kept tan interior made this one of the most beautiful cars I had ever seen. I remember the first time I drove it, the smooth shifts, the kick of the turbo as the revs rose to over 7000 RPM. The RX-7 quickly became the number one dream car on my list.
After being bitten by the JDM bug for the first time, my taste in cars began to develop even further. While the American Classics still held a place in my heart, vehicles like our 1972 240Z and 1989 Nissan Pao became the center of my attention.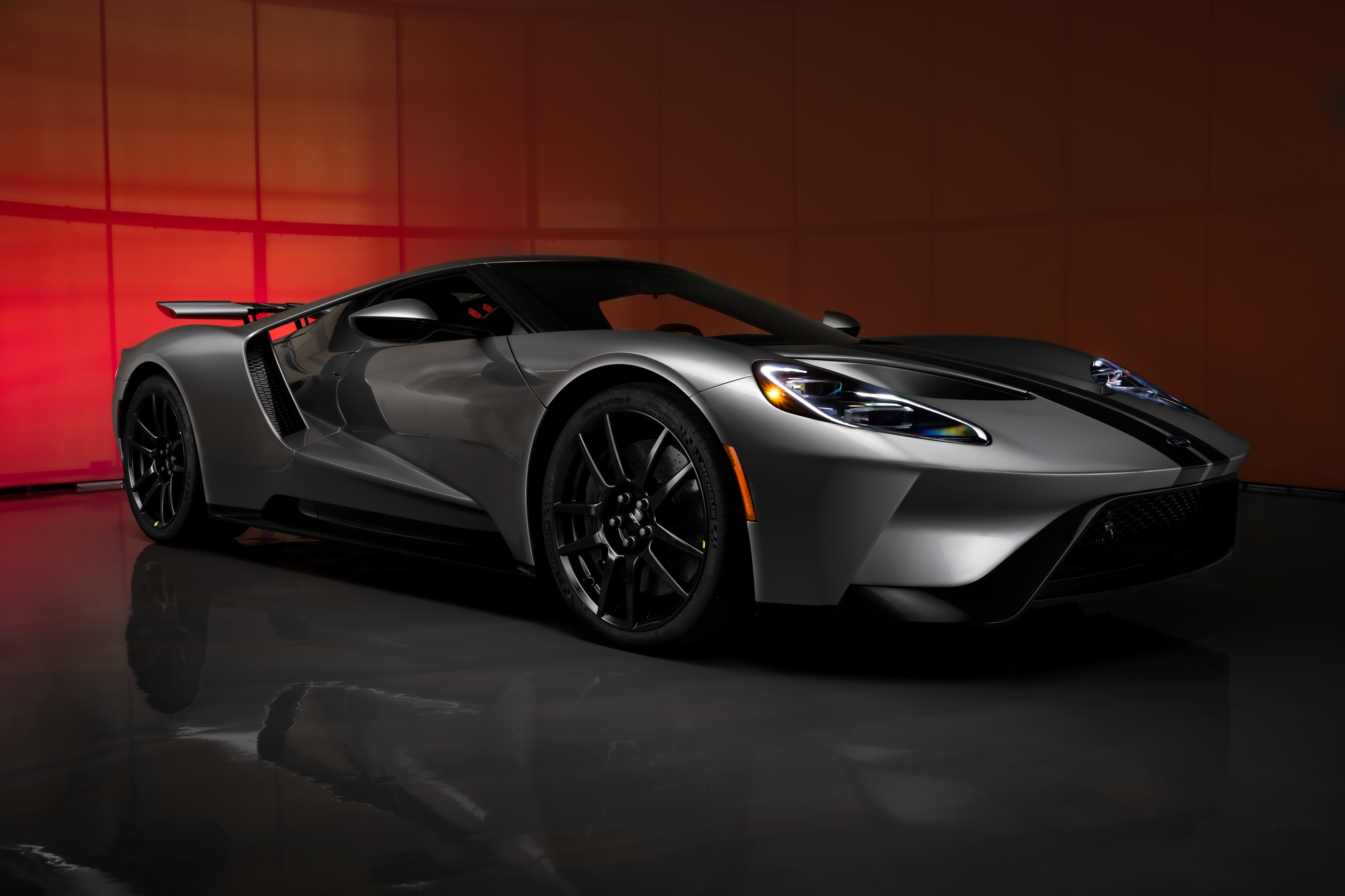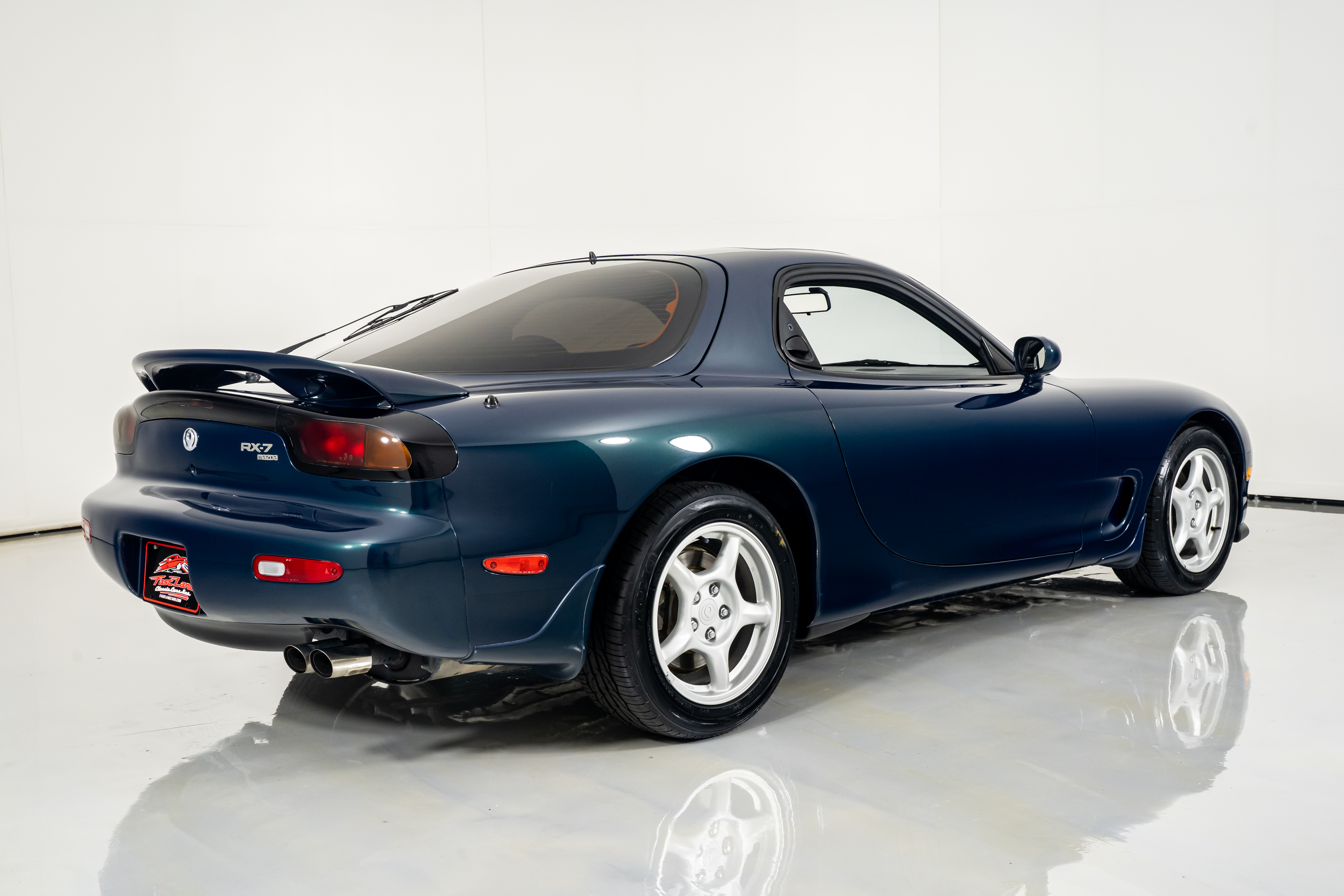 Resto Builds

Restoration Manager Brian Alberico, Project Manager Chris Schneider, and Masterful Technician Jason Serio comprise our incredible Restoration team at the top of our campus. Along with a slew of customer builds, our restoration team has headed some unbelievable builds led by Chris Schneider, our Project Manager.
Recently, our 1977 Ford Bronco build, complete with a Coyote V8 and 10-speed automatic transmission, crossed the block at Barrett Jackson. As one of the team's proudest moments, it paved the way for more groundbreaking and exciting new projects.

Our most recent "build in progress" is a 1967 Corvette Convertible, mounted to a brand-new Roadster Shop chassis and powered by a custom-built LS3 crate engine. After the success of the Bronco, I am incredibly excited to see where this next build takes us.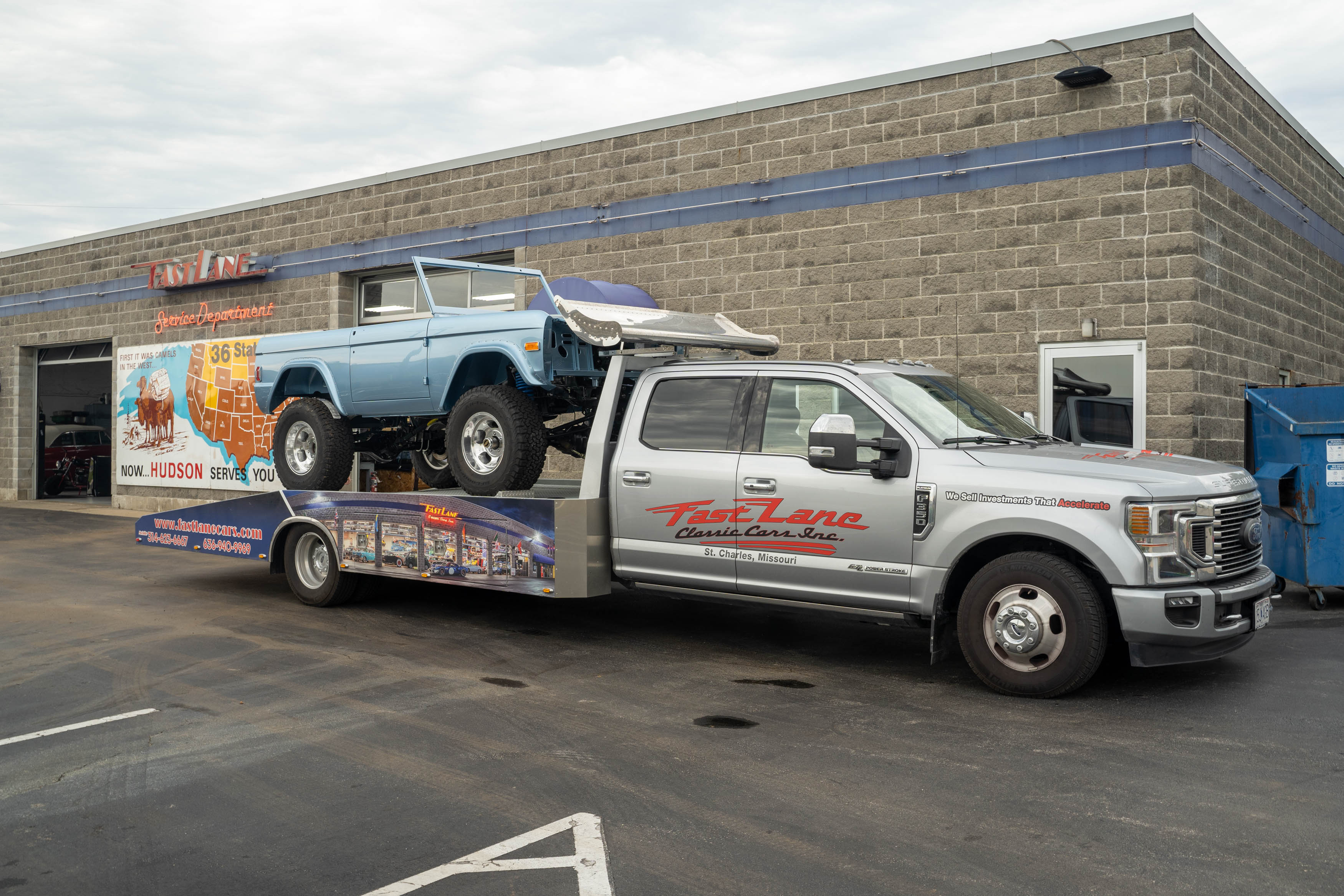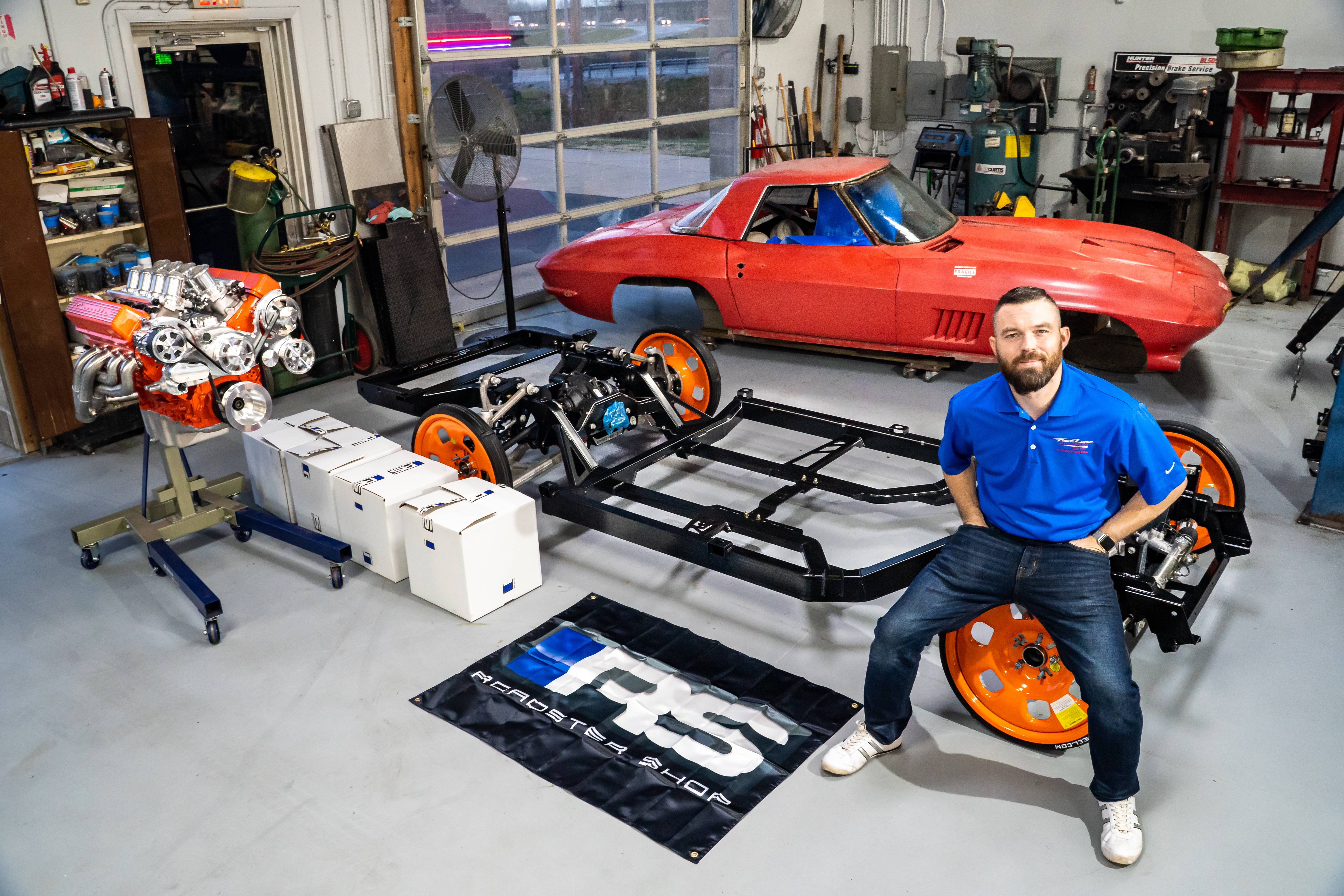 Cars and Coffee

Every second Saturday of the month, Fast Lane Classic Cars teams up with Cars and Coffee St. Louis (@carsandcoffeestl on Instagram) to host an incredible gathering of St. Louis' best car enthusiasts. From American Muscle to Japanese Imports, car lovers of all ages come to meet new people, enjoy some coffee, and show off their sweet ride. Every month the crowds get bigger and bigger, and with three showrooms and a gift shop, you'll never run out of things to look at!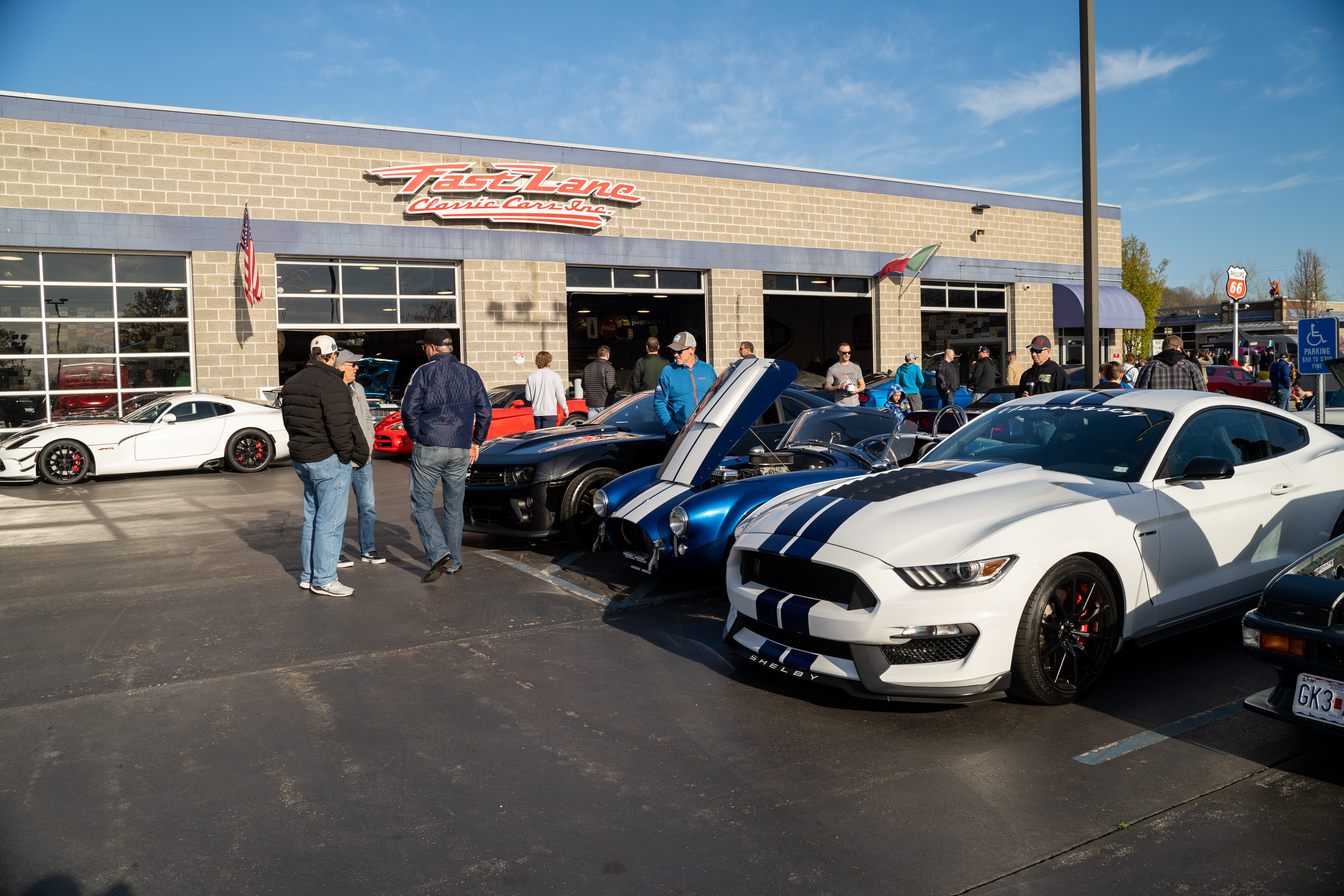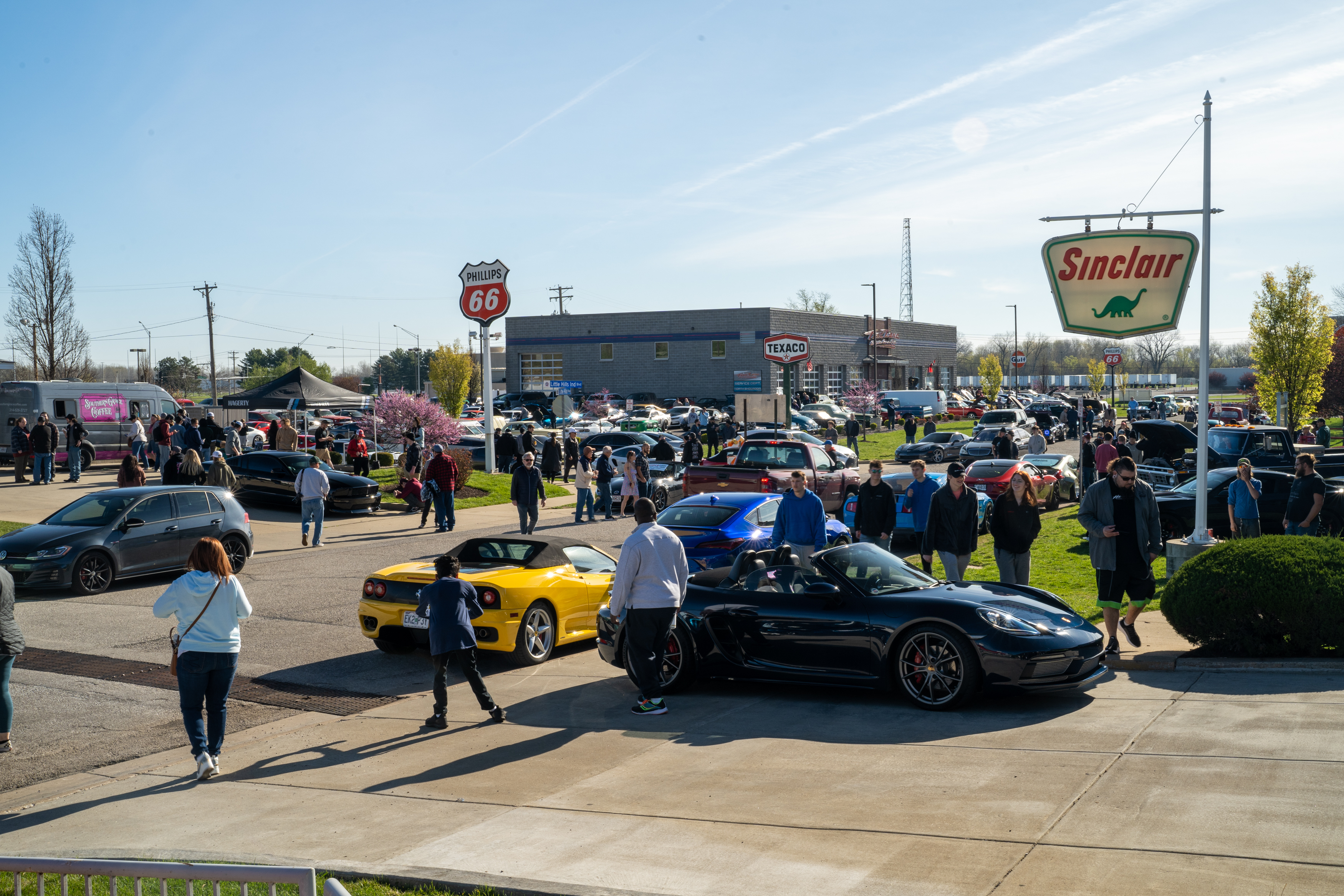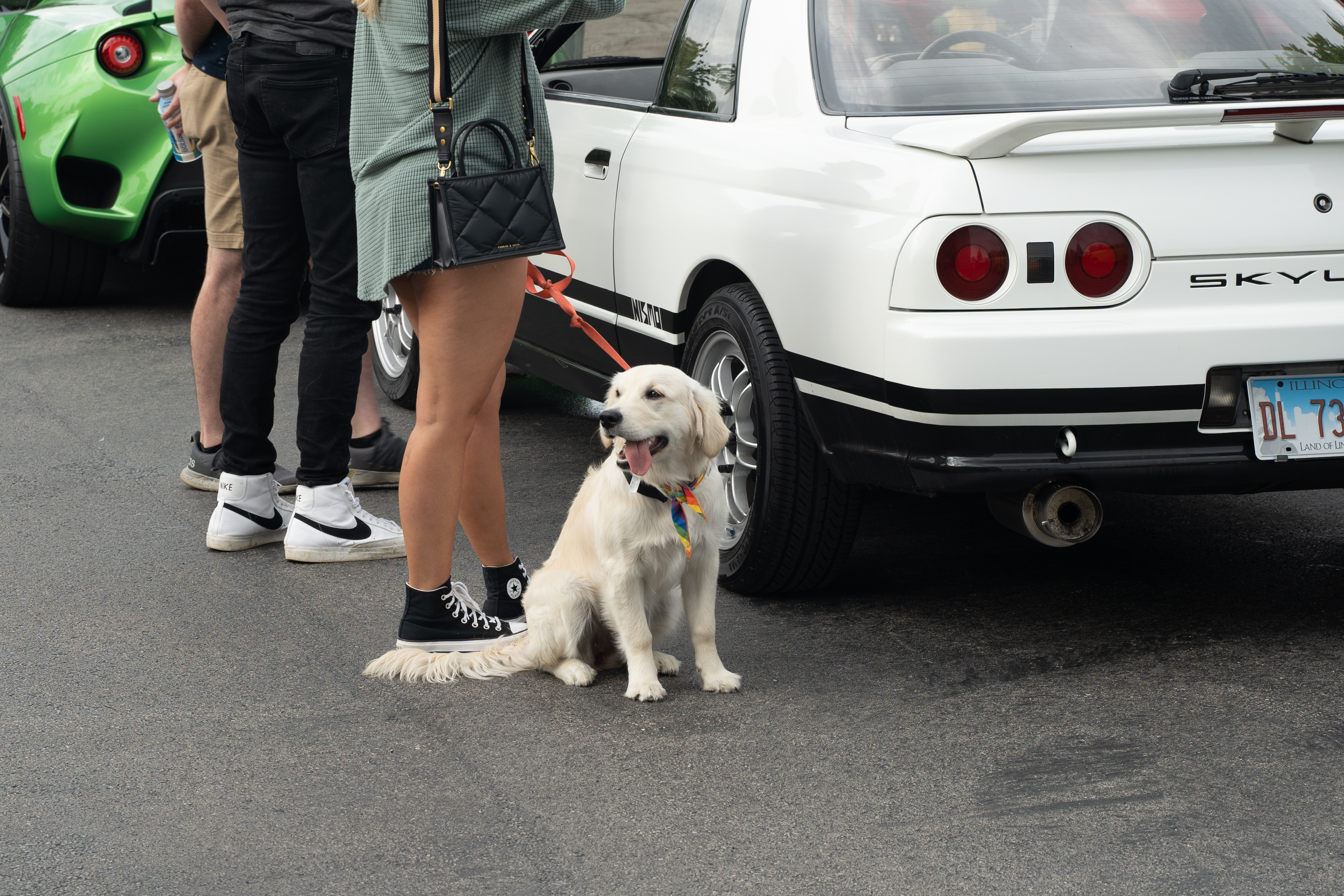 Fast Lane Classic Cars

Owners David and Laura Williams have created one of the most remarkable attractions in the St. Louis area. Two years ago, they gave me one of the most incredible opportunities I have ever had. I am blessed to be able to do what I love, and working with so many amazing people has made this a dream come true. There is never a dull moment here at Fast Lane Classic Cars, and if you are ever in town, make sure to stop by. Everyone is welcome.

Story and photography by Jacob Peters.