Photos by David Rivera
---
While others step away from the industry and close their doors to enthusiasts, there has always been one constant in California, pumping out 'Fish Editions' of any car you can imagine, year after year. David Rivera refused to leave the industry when things got tough, he worked through recessions and came out on the other side, still building the same insane quality, bar-setting builds he always has. After 24 years in the business, countless accolades and magazine features, the Fishman himself sat down and spoke with pasmag about what it's like inside the mind of the mad man himself.
PASMAG: How did you get into the car audio game?
FISHMAN: Back 1990, I made a delivery to a very high-end shop at the time. They had this gorgeous black Corvette that was on the cover of Car Stereo Review. Right there in that moment, I decided that that was what I wanted to do. I just knew it. I started reading magazines because there were so many car audio magazines. There was Car Audio, Car Stereo Review, Auto Sound & Security and stuff like that. I built my first car just from reading magazines.
I sent my ex-wife up to Florida for a week while I did the system in my car because if I told her I was going to do it, she wouldn't have let me! So, for four Saturdays I went to this shop because, supposedly, this guy was going to teach me stuff, but they just put me in the back cleaning bathrooms and stuff. It is not what I signed up for, I was able to see enough in the four weeks that I went there and I said to myself, 'Okay, I'm going to do my first install.'
I bought all the equipment without my wife knowing. Now, keep in mind that the first system that I did was pretty big; it wasn't just two speakers. It was three amplifiers, three subs, a pair of MB Quarts up front, a pair of Boston Acoustics plates in the back. It was a pretty big system for a first system. I didn't know what the hell I was doing, I just got all this equipment. I took out the phonebook and called every shop in the Boston area with a single question. Obviously, you're not going to call a shop and ask whoever's going to answer the phone two different questions.
I grew up in Puerto Rico really poor, so I used to build my own toys and work with my hands, so I was already pretty good at working with my hands. So, believe it or not, after calling different shops with my different questions, I built the system. After five or six days, I put the power on and it worked!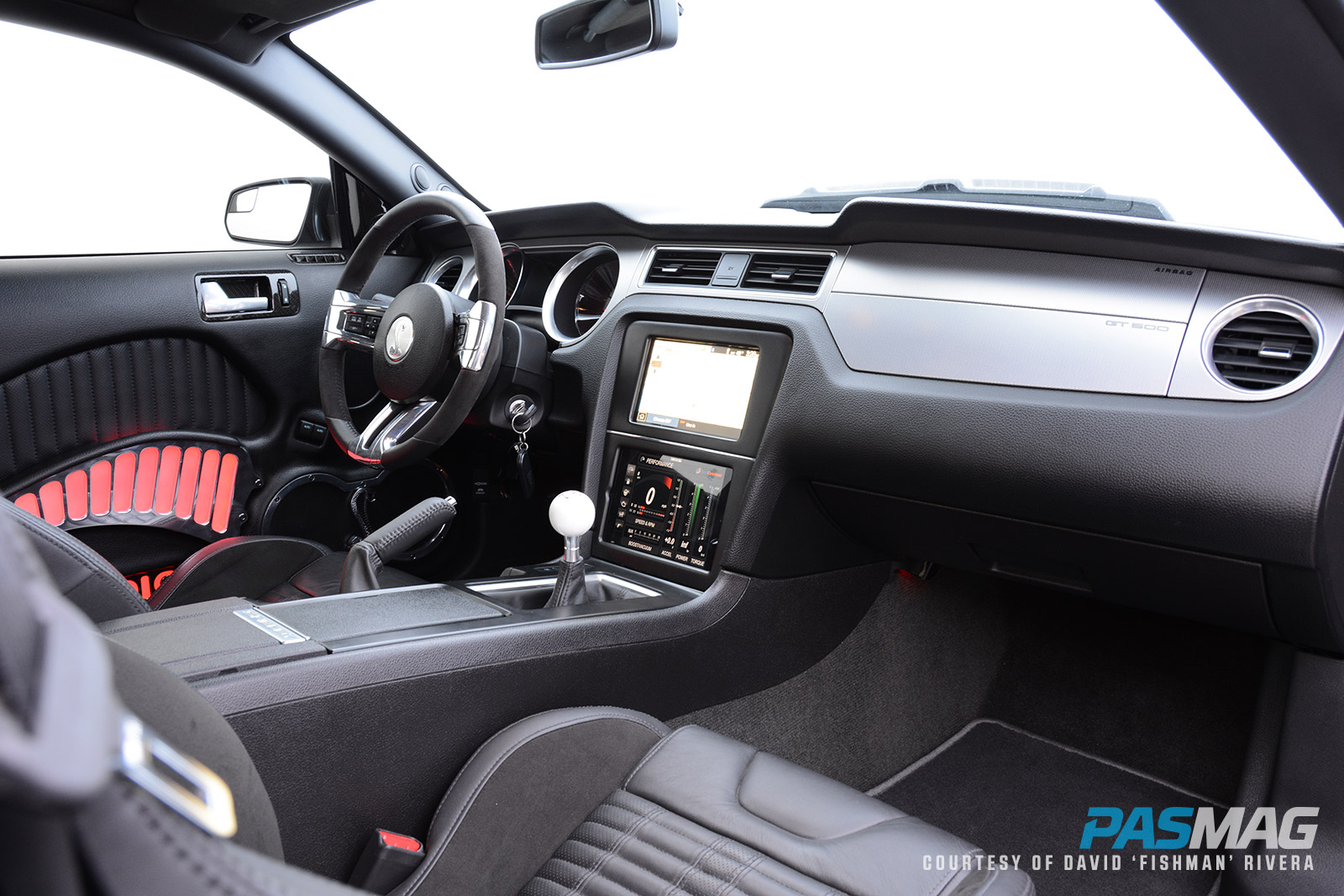 PASMAG: The first time?
FISHMAN: First time! It worked. I couldn't believe it. KISS 108 FM was the main station in Boston and The Heart of Rock & Roll by Huey Lewis and the News was the first song I heard in my car. Unbelievable! Twenty-four years later, I still remember it like it was yesterday. After that, I started competing.
I went to this one shop because I needed a crossover. I didn't even know what a crossover was, so my subwoofers were playing the full range. So, I go to this one shop and they tell me I needed a crossover and I go, 'What for?' They explained it to me, so I bought it and the guy told me how to install it. Little did the guy know I had called him with my first question a couple weeks prior. When he saw my system — it was very clean — he asked me, 'What shop did this for you?' I go, 'I did it myself.' He goes, 'Really? Who do you work for?' Then I started going there on Saturdays for four to eight hours a day to do work for him.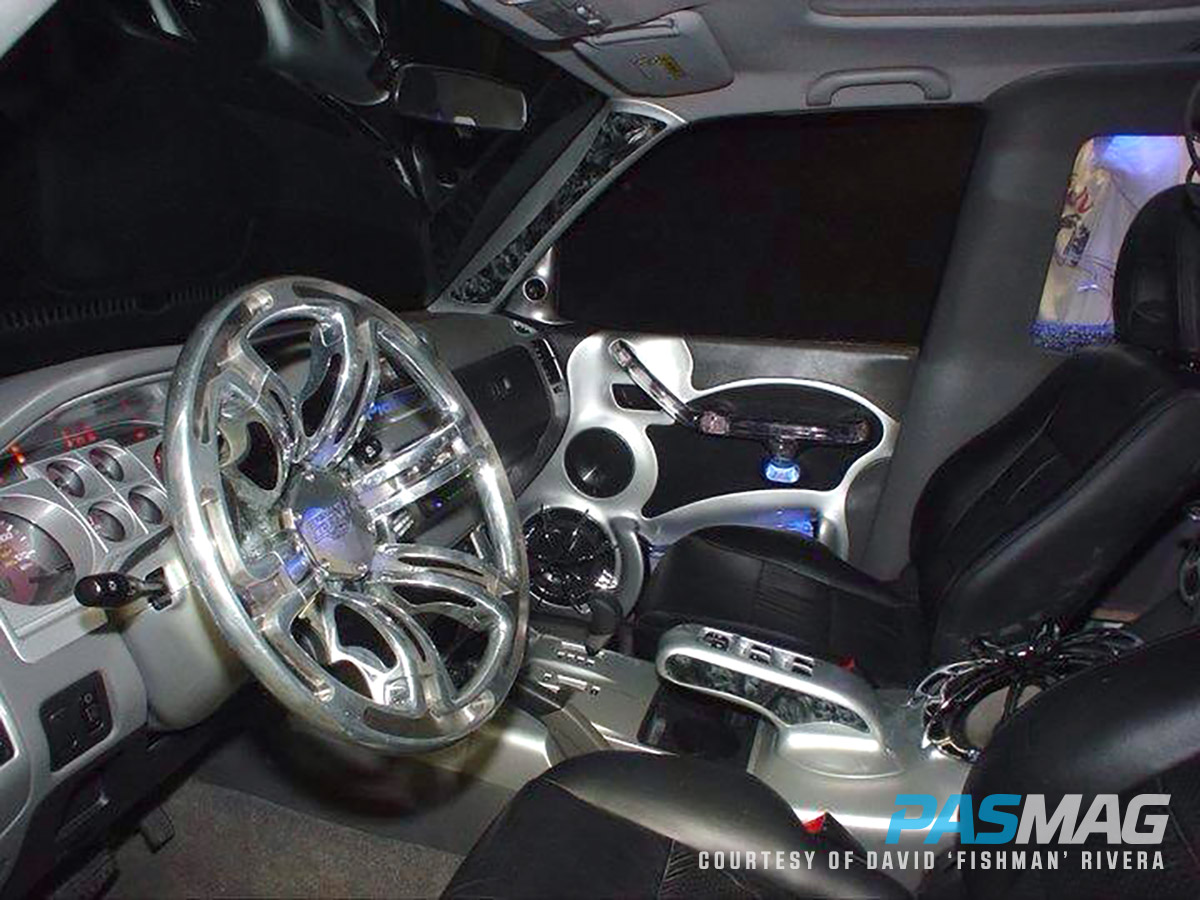 PASMAG: When did the infamous fish tank come into play?
FISHMAN: I went to my first show and people kind of liked my system. It was very simple and they liked the detail, but I said, 'I've got to do something to get people's attention.' I wanted to be showman from the beginning; I didn't care so much about the competition side of it, I just wanted people to like my work. So I said, 'Imagine putting a fish tank with live fish in a car.' How can I do a fish tank in this car? And keep the fish alive? And keep the water from splashing out of the car?
Of course, my ex-wife told me it had to be the dumbest idea she'd ever heard. If I put a fish tank in a car, she would be so embarrassed and she wouldn't go with me to the shows. So I said, 'Great! So that means I'm going to have to do a fish tank!' So, I did the fish tank and history began.