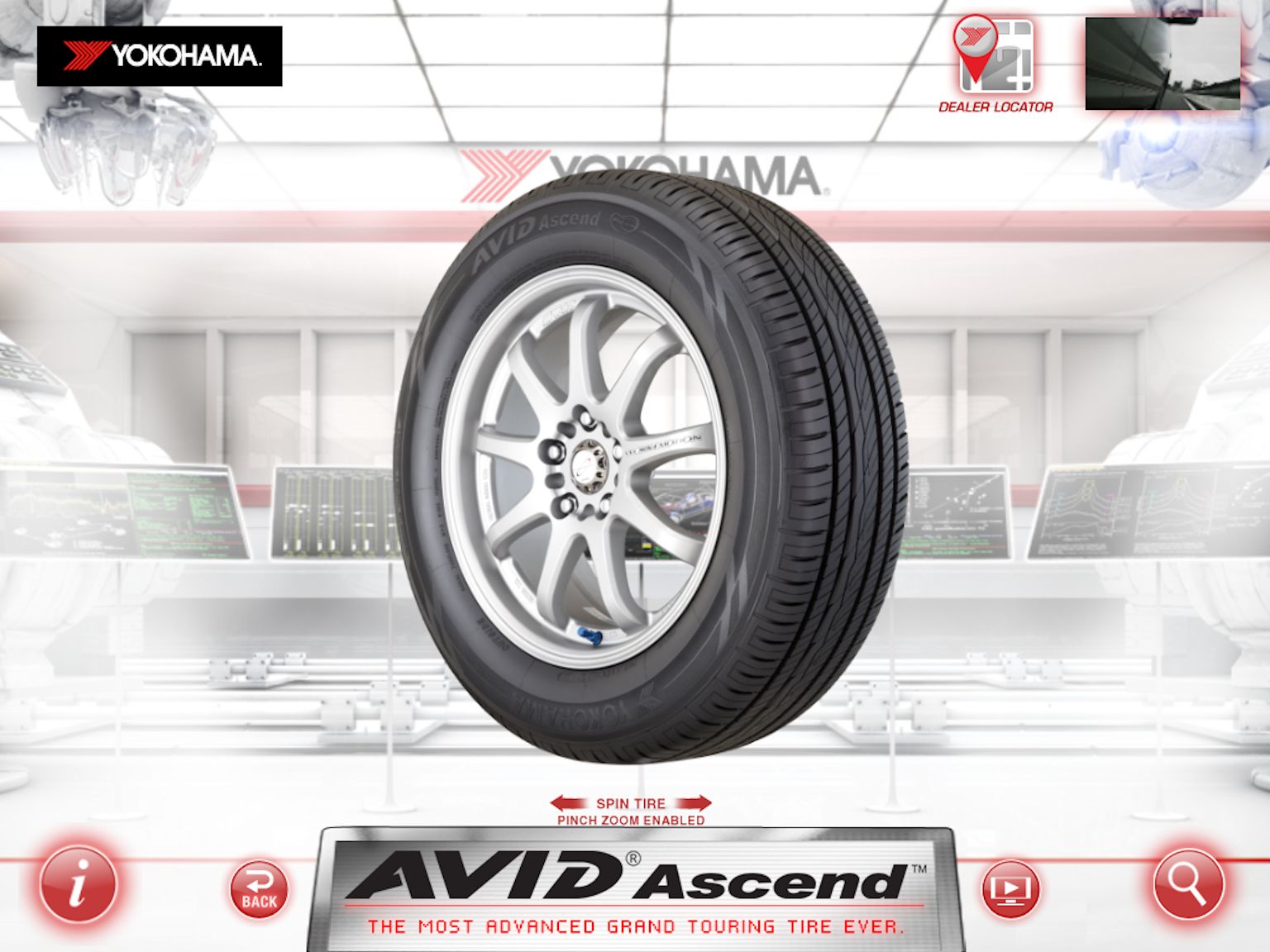 Yokohama Tire Corporation's award-winning consumer iPad app has been upgraded and is now available for free on iTunes. Get it here.
"The Yokohama Tire Explorer v2.0 is an updated version of the app that won the Silver ADDY® Award in 2011," said Alan Holtschneider, Yokohama manager of advertising, promotions and events. "Features in the new version include an interactive Dealer Locator, a module on the orange oil-infused AVID Ascend®, as well as videos informing on the technology behind Yokohama's consumer tires, such as ADVAN®, AVID®, S.drive® and Geolandar® family lines."
It also offers 360-degree tire photography, along with interactive information on tire compounds, tread design and construction.
"The consumer iPad app is an educational resource," said Holtschneider. "Consumers can get an in-depth look at Yokohama tires and learn which one is best for their cars, trucks or SUVs."
Yokohama Tire Corporation is the North American manufacturing and marketing arm of Tokyo, Japan-based The Yokohama Rubber Co., Ltd., a global manufacturing and sales company of premium tires since 1917. Servicing a network of more than 4,500 points of sale in the U.S., Yokohama Tire Corporation is a leader in technology and innovation. The company's complete product line includes the all-new AVID Ascend® – the first mass-market tire using Yokohama's breakthrough orange oil technology – as well as tires for high-performance, light truck, passenger car, commercial truck and bus, and off-the-road mining and construction applications. For more information on Yokohama's extensive product line, visit www.yokohamatire.com.
Connect with Yokohama Tire Corporation:
www.facebook.com/yokohamatirecorp
www.youtube.com/user/yokohamamotorsports
Yokohama is a strong supporter of the tire care and safety guidelines established by the Rubber Manufacturers Association and the National Highway Transportation and Safety Administration. Details can be found at the "Tire Safety" section at www.yokohamatire.com.