More than two decades after pulling out of the Jaguar debacle, Ford has found its way back into the F1 circuit, but not in the all-encompassing involvement of OEM teams like Mercedes, Ferrari, or even 2026 newcomers, Audi. Ford's involvement in the Formula 1 team, at least from a hardware perspective, will be in the department of powertrain technology.
After considerable negotiations, the FIA finally solidified the 2026 engine regulations for Formula 1's 2026 season and onward. There is a larger focus on sustainability in the sport, and that includes sustainable fuels. This marks a major turning point in the sport, especially from a manufacturing and power delivery point of view. Oracle Red Bull Racing has been on the search for a power unit partner for some time, and almost closed a deal with Porsche, but the German automaker specifically wanted some shares and ownership control worked into their deal - something Oracle Red Bull was unwilling to capitulate to. Enter Ford.
With the new rule changes providing a sort of soft reset for manufacturer involvement, the gap to the Formula 1 field may never be as short a jump as it is now for a capable manufacturer, so the execs at Ford made the wise decision to pull the trigger. The stars were aligning for their return to Formula 1, and with Red Bull's high profile and proven history in the sport, it's hard to imagine a better fit. The partnership will be a win-win for both sides. Red Bull gets access to Ford's R&D, namely that on the EV side with their advanced battery cell technology, and Ford gets access to motorsports' ultimate R&D playground, a high-profile spotlight with a road to an early championship win, and a picture-perfect route back into Formula 1. Ford also gets to learn from the pinnacle of aero development gurus in Red Bull and Formula 1, something increasingly valuable for consumer cars of all kinds chasing efficiency.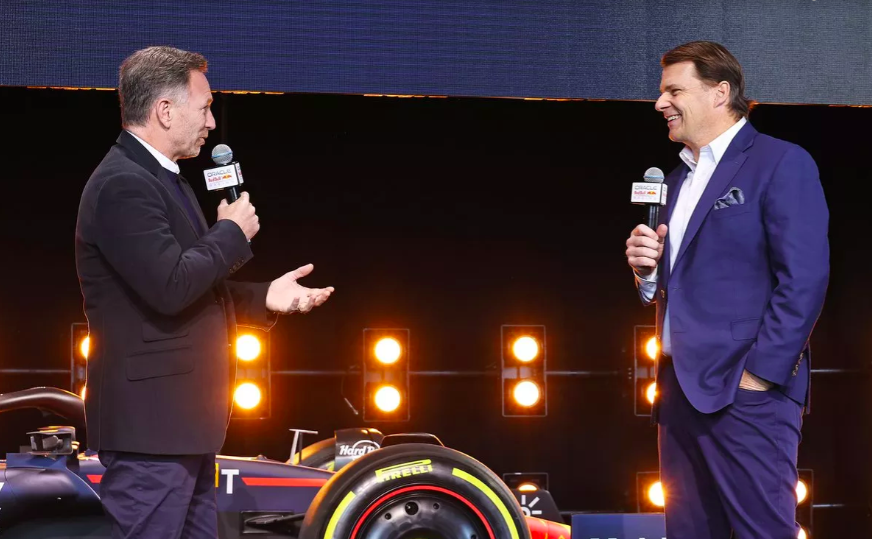 Photo: Red Bull Content Pool
This partnership also offers Ford a leg up on some technology that is sure to trickle its way down to consumer vehicles in time. It's no secret that Ford is still interested in future sales of internal combustion engines in their home market, so Formula 1's emphasis on sustainable fuels may prove to be useful proving grounds with ample room for R&D in Ford's wheelhouse. Synthetic fuel hybrids may not have the viral fashion that EVs have at the moment, but manufacturers like Ford stay on top by thinking decades ahead, not months.
Starting this year, Ford will place full time employees in Red Bull's engine factory, starting with contributions to the power unit that is already in development. While Ford will surely benefit from the marketing opporunities and global reach of Formula 1 racing, they've made it clear that this is much more than a marketing and branding exercise. "We don't just go racing as a marketing exercise anywhere and especially in Formula One," says Mark Rushbrook, global director of Ford Performance, "The stage that it is and the opportunity to get that technical learning was important for us, and without it we wouldn't have done it."
All things considered, the timing for Ford's return, and their partnership with Red Bull, could not be better. Needless to say, we're excited to see what this partnertship brings to both Formula 1, and to Ford's consumer vehicles. Rest assured, we're watching!