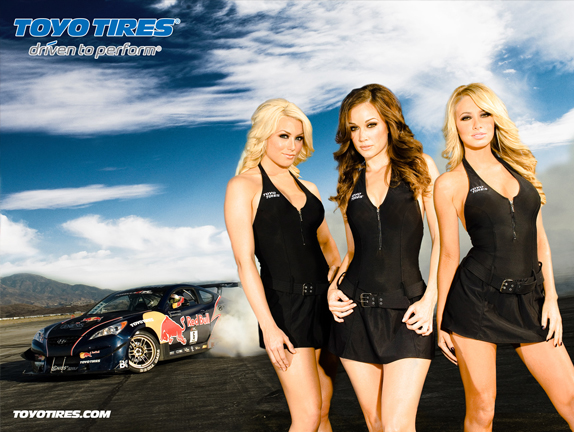 RICHMOND, BRITISH COLUMBIA – Toyo Tire Canada Inc. has formed a new distribution partnership with Kia Canada Inc. Effective immediately, the agreement enables all 167 Canadian Kia dealers access to Toyo Tires'® full line of passenger, light truck and winter tires. Kia dealers can source tires through their local Toyo dealer as a part of the national accounts program.
Toyo's premium replacement tires complement Kia's value and quality-oriented passenger car lineup. The Extensa A/S™ / Eclipse™ family lines offer extended wear and high value for the compact Rio, Soul and Forte. The Tourevo LS™ and Versado LX™ family lines provide a luxury ride combined with highway speed stability and handling, ideal for the Magentis mid-sized sedan, or the Rondo urban-utility vehicle. The Observe Garit KX™, and Observe G-02 plus™ are the recommended winter tires for Kia's passenger car category.
The Versado CUV™ and Open Country H/T™ provides responsive handling in a variety of weather conditions for Kia's CUV and SUV categories, and are ideal for the Sportage, Borrego and Sorento. The Open Country G-02 plus™ is the recommended winter tire for the Sportage, Borrego and Sorento, while the Observe G-02 plus™ will enhance the Sedona's traction under winter driving conditions.
Toyomanufactures and distributes a complete line of replacement tires for high performance cars, luxury vehicles, light trucks and SUVs as well as tires for commercial trucks, buses and off-road and construction applications. To learn more about Toyo premium performance tires, please visit www.toyotires.ca.