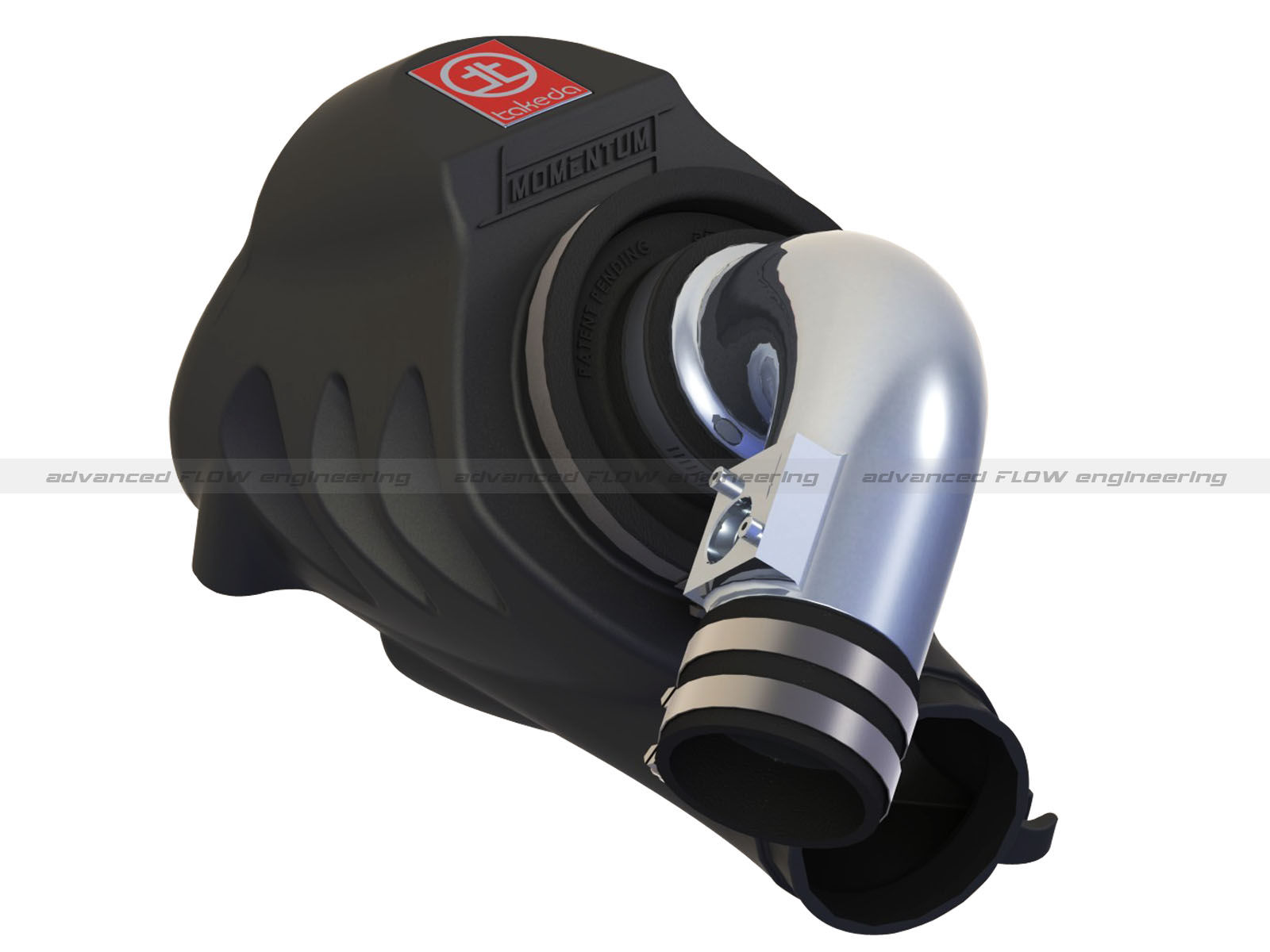 Takeda by aFe, is pleased to announce the release of their new Takeda Momentum Intake System for the 2012 Honda Civic Si L4-2.4L, part numbers TM-1018P-D (Polished w/Pro DRY S), TM-1018P-R (Polished w/Pro 5R), TM-1018B-D (Black w/Pro DRY S), and TM-1018B-R (Black w/Pro 5R).
The all new Takeda Momentum Sealed Intake System, produces up to 20HP and 18lbs. x ft. of torque over stock, while outflowing the factory intake by 42%. Unlike other Takeda intakes, this system uses a PRO 5R progressive mesh five layer filter for maximum airflow and convenience.
This system uses a unique rotomolded sealed air box designed to increase airflow using the factory ram air scoop for maximum torque in all-weather situations. Takeda intakes come complete with all necessary hardware.
Part Numbers TM-1018P-D, TM-1018P-R,TM-1018B-D and TM-1018B-R retail for around $349.00.
For more information on this or any other aFe product, please visit our website at www.takedausa.com or contact our Power Professionals at 1-951-493-7155.