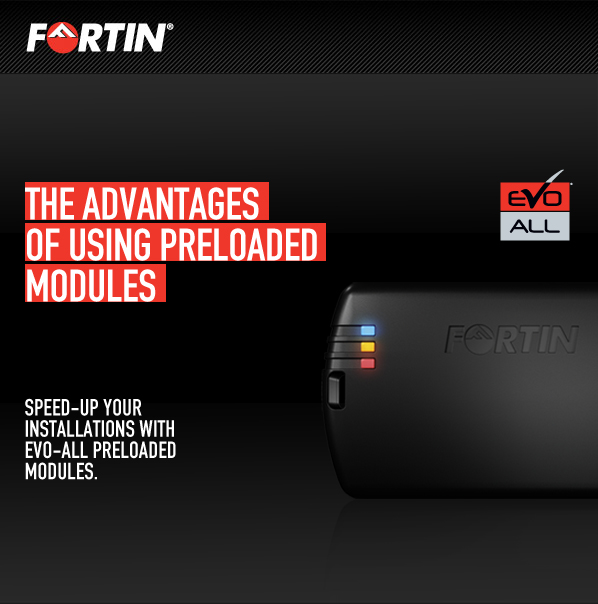 The advantages of using preloaded modules:
- Save multiple installation steps with EVO-ALL preloaded modules. Resulting in a significant reduction in installation time.
- Performing a complete installation is possible even if you do not have access to the Internet to load data into your module.
- Say goodbye to errors with our preloaded technology.
- Perform the easiest installation of your life with one of our EVO-ALL T-Harnesses that are specifically built to fit in your vehicle.
EVO-ALL is the ultimate and fastest way to interface vehicles with a single all-in-one and preloaded module. Proudly designed, manufactured and assembled in Canada the EVO-ALL is the state-of-the-art way of empowering your car connectivity. Visit www.fortinbypass.com to find a local retailer or an authorized local EVO-ALL installer.