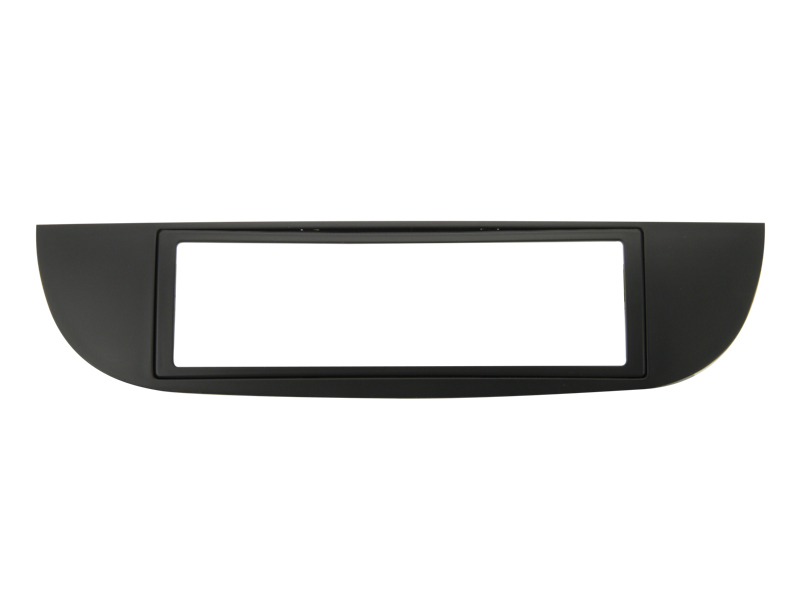 Scosche Industries (www.scosche.com), a leading innovator of mobile electronic products and accessories for the automotive aftermarket, is pleased to announce it is now shipping a new installation kit for the Fiat 500.  Another Scosche "Custom Kit, Factory Fit", the FT4275B is specifically designed for the 2012 Fiat 500.
For a seamless installation of an aftermarket head unit, the FT4275B will accommodate an ISO single DIN mount.  The kit is made with high strength ABS/PC material, contour and painted black to match the factory dash. The kit comes with a pocket, mounting brackets and retention clips, making an aftermarket installation simple.
The FT4275B vehicle specific installation kit will retail at $24.95 and include all the necessary hardware and detailed installation instructions.  For a complete aftermarket installation, Scosche also manufacturers the matching antenna adapter, the VWA3B which retails for $19.95. The new 2012 Fiat 500 kit and all Scosche products are available at specialty retailers across the nation. Visit www.scosche.com for more information on this and other "Custom Kit, Factory Fit" products.