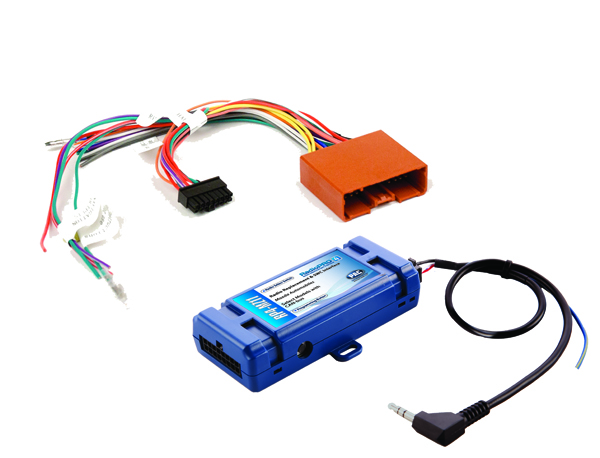 The New RP4-MZ11RadioPRO4 Module Makes Installing an Upgraded Aftermarket Radio in Select Mazda Vehicles Faster and Easier than Ever
The industry leader in OEM integration interfaces, Pacific Accessory Corporation (PAC), today unveiled the latest addition to its RadioPRO4 line of a line of combination radio replacement interface/steering wheel control modules – the RP4-MZ11. Designed to offer installers and shop owners the best of both worlds in one convenient interface, the RP4-MZ11 eliminates the need to cut wires or program multiple interfaces, while it also cuts down on the number of SKUs one needs to carry in inventory.
Many of the navigation and computerized headunits currently on the market require a lot of time and technical expertise to install, not to mention a slew of OEM integration modules to retain premium features. A PAC RadioPro4 module simplifies this process, saving time and money by combining a radio replacement and steering wheel control interface into a single unit that comes pre-loaded with amplifier retention and SWC software, navigation based output signals and more. Because the RadioPRO4 communicates directly with the vehicle's data-bus, it retains all of the vehicle's original safety features and OEM LCD functions like fuel efficiency data, date/time information and custom text.
The RP4-MZ11 is compatible with select Mazda vehicles (visit www.pac-audio.com for applications) and works right out of the box with most aftermarket radios. It retains all Mazda factory amplified audio systems – including Bose (if equipped) – and has data controlled outputs for connection to aftermarket navigation radios. Plus, in-package firmware updating helps keep inventory fresh and reliable. The RP4-MZ11 carries a MSRP of $199.95 and comes complete with a RadioPRO4 module, plug-and-play vehicle connection and SWC harnesses, and an easy-to-follow instruction manual.
The RP4-MZ11 is the latest RadioPRO4 module released by PAC and is currently available to order. Other RadioPRO4 modules are available for select vehicles from Audi, Chrysler, Ford, General Motors and Volkswagen.