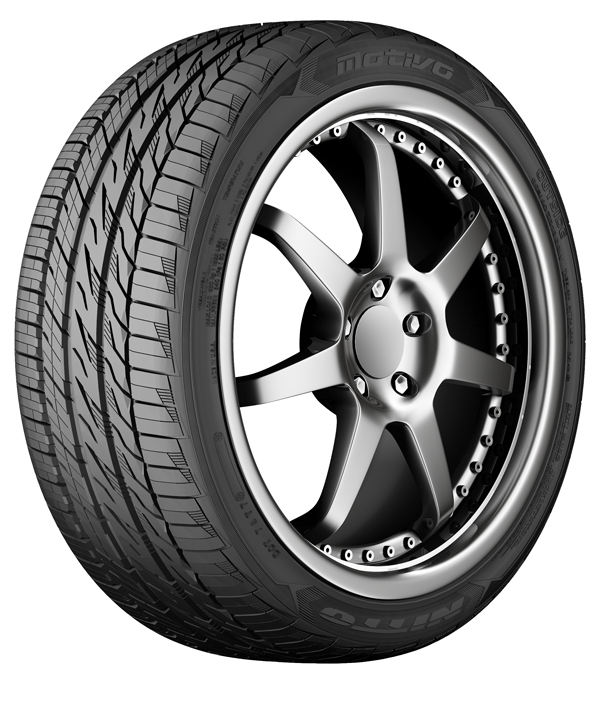 Nitto Tire U.S.A. Inc., a leading developer of performance tires for enthusiasts, is proud to announce its new active all-season UHP tire, Motivo™. Motivo utilizes advanced technology to create performance that elevates driving confidence and motivates users to explore new destinations. Extensive size offerings address the needs and fit for most of today's high performance luxury sedans, sport coupes and crossover vehicles.
Motivo is an active all-season Ultra High Performance tire developed for all-season conditions. Made with safety, style and vitality in mind, Motivo is made in the U.S. using proprietary advanced tire manufacturing technology to deliver exceptional tire uniformity for a smooth and comfortable driving experience.
Motivo's all-season capability fulfills the demands of an active lifestyle. Combined with an all-new silica rubber compound, the Motivo is backed by an unprecedented 60,000-mile limited treadwear warranty on both W and Y speed rated sizes. Motivo also features a dynamic tread and sidewall design which blends a sport-luxury appearance. A balanced performance in wet, winter and dry conditions is achieved through the unique asymmetric tread pattern featuring traction enhancing Fin sipes, water evacuating circumferential grooves and high speed stabilizing tread blocks. Furthermore, the Motivo delivers exceptional tire uniformity for a smooth and comfortable driving experience.
Get a sneak peek of the Motivo on YouTube . Motivo is available now in 10 sizes with 17" – 18" rim diameter applications, and will be available in 50 sizes ranging from 17" – 20" rim diameters upon complete launch. All Motivo sizes will be offered with a W or Y speed rating through authorized Nitto Tire retailers nationwide.
For additional information, including a complete listing of sizes for all of Nitto's product offerings, please visit www.nittotire.com.