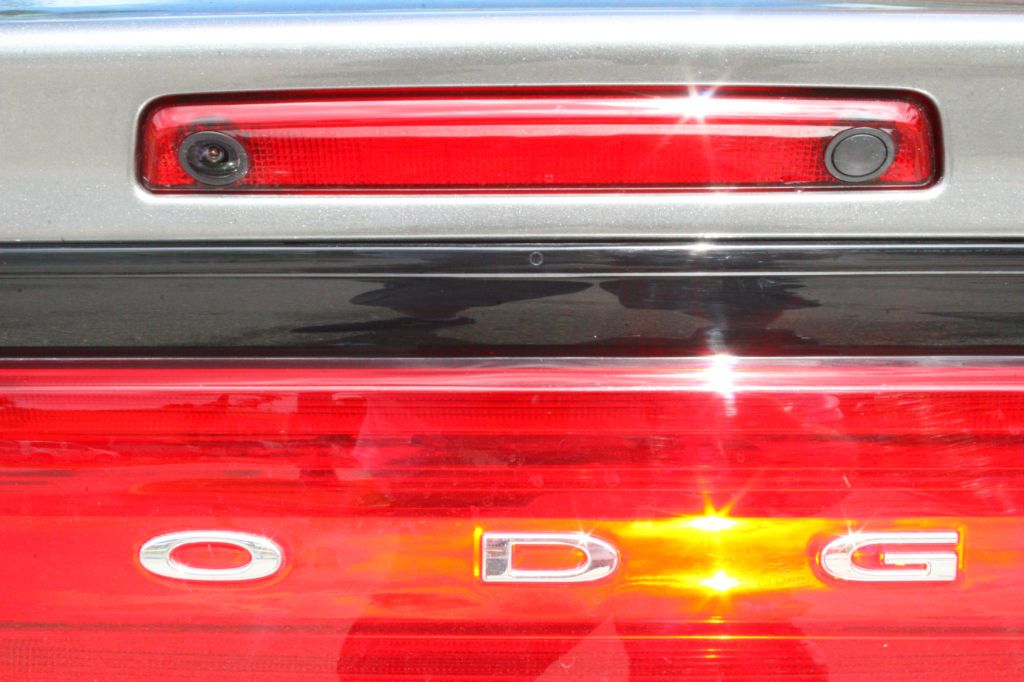 Remember when a CD player in a new vehicle required an upgrade fee or came as part of an expensive package? A decade ago satellite radio was in its infancy, the iPod hadn't even been invented and Bluetooth wireless technology wasn't yet available in an automobile. Those days are far behind us. Today's cars are more advanced and have many, if not all, of these technologies as standard features instead of options.

The new Uconnect TouchT 4.3, available in the 2011 Dodge Charger, is an example of a base-model factory system that incorporates all of the pre-mentioned technologies. The Uconnect TouchT radio consists of a 4.3" color LCD touch screen in the center of the dash, a remotely mounted CD player, a USB port for iPod control or MP3 and WMA audio playback from a USB memory device, Bluetooth, voice recognition and SiriusT satellite radio. All radio features, vehicle convenience settings and the heating and air conditioning system are controlled directly from the 4.3" touch screen. However, neither a potentially life saving backup camera nor a navigation solution are available as options. Fortunately, these limitations and unavailable options are now available as an aftermarket solution.

NAV-TV announced today that they have begun taking pre-orders on the world's first integration product for the Uconnect TouchT 4.3. The UCI-11C will be the first release of a completely new line of integration modules named UCI (User Controlled Interface) and is a plug-and-play module that allows the addition of a rear view camera directly into the factory 4.3" color touch screen. The rear view image is displayed on the factory screen automatically whenever the vehicle is placed into reverse.

"Safety is a big concern for people. Nobody wants to run over a child. The LCD screen is already there and, in conjunction with a reverse camera, can help the driver see in blind spots to avoid a tragic accident. However, the option is not available from Chrysler/Dodge. We are very proud to be able to bring this product to market in hopes of reducing avoidable back over accidents" stated Constance Melman, NAV-TV's President and mother of two. "Although users like the Uconnect system, they are aware of its limitations. We have received hundreds of phone calls over the last several months requesting rear view camera integration solutions for the Uconnect Touch 4.3. I'm not surprised that the demand for the UCI-11C has dramatically exceeded our expectations. Today was the first day of the UCI-11C pre-order and we have surpassed what we thought we would sell in the first two weeks in one day."

To compliment the UCI-11C, a factory-fit Dodge Charger rear view camera (CHARGER-CAM) is available from NAV-TV that incorporates the reverse camera
directly into the vehicle's brake light and requires no alteration or modification to the vehicle. Parking lines, which help the driver accurately judge distances while backing up, are included with the Charger-CAM.

In addition to a reverse camera, the UCI-11C will also be capable of adding an optional navigation system to the Uconnect TouchT 4.3 LCD screen in the very near future. The navigation option will require the purchase of NAV-TV's approved navigation system provider's hardware as well as a USB update. All navigation system menus, options and maps are displayed on the Uconnect monitor and are controlled by the factory touch screen.

"Most vehicle manufacturers today are choosing to incorporate color LCD touch screens with a remotely mounted control brain in lieu of traditional radios and buttons. This method saves money by reducing excess wiring and weight while giving the customer the same, if not better, ease of operation. However, it makes it difficult or even impossible to retrofit the vehicle with an aftermarket radio if the customer desires options that are not available from the factory system. This is unfortunate, especially if the desired option is a safety or convenience device. Our new UCI product line is a huge step forward in vehicle integration technology, incorporating ease of use with functionality and safety while maintaining the structural integrity and full use of the factory and aftermarket systems simultaneously. The UCI is a game-changer and, simply put, is the right product at the right time" commented NAV-TV Vice President, Derek Schmiedl.