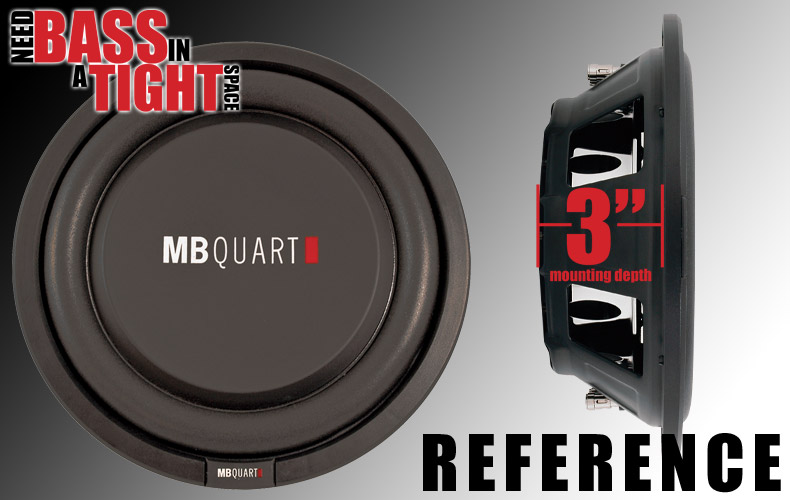 MB Quart proudly releases a line of newly developed RLP shallow mount subwoofers with an ultra-slim design, solid double-roll reinforced steel frame and a powerful magnet system. The RLP series have been specifically designed for small and compact enclosures.
Other outstanding features in this high-quality and acoustically sound line include 3" voice coils on glass fiber former with an injection molded cone neck support, injection polypropylene flat piston cone for maximum damping and structural rigidity and a 3?4" high NBR rubber surround for more cone area and excursion.
With a super low mounting depth of 3" and extremely compact housing this line is ideal for restricted spaces. The RLP subwoofers bring uncompromisingly powerful bass reproduction to car audio - even in applications where the space available really leaves no room for subwoofers.

RLP subwoofers further include premium features such as single flat poly cotton spiders with woven tinsel lead wires, paintable composite trim ring and custom nickel plated push type terminals.