JVC Mobile Entertainment is excited to introduce new premium products that will provide enhanced convenience for tech savvy and health conscious users. The new KW-X840BTS (MSRP $139.95) is 2-Din Digital Media Receiver that is now offering Alexa Built-In, while the new KS-GA100 (MSRP $99.95) and the KS-GA10F (MSRP $29.95) will now allow users the option of in-car air purification right from their vehicle's cupholder.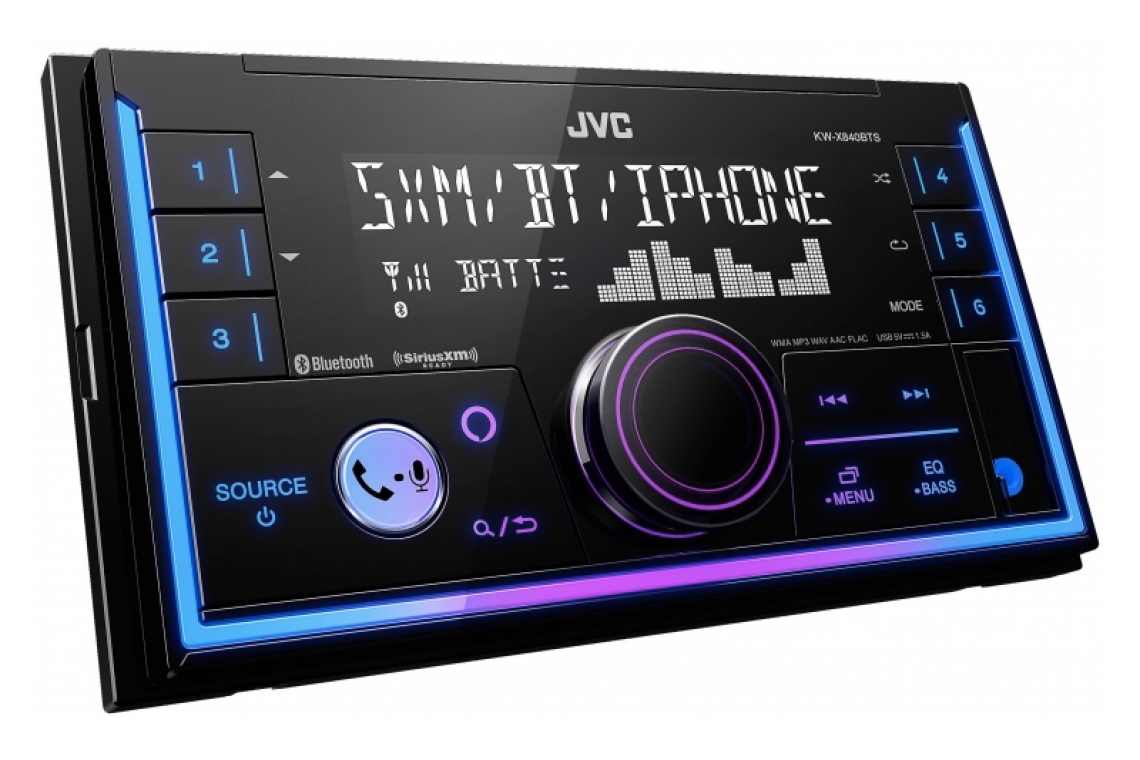 The KW-X840BTS is the 9th receiver from JVC to include Amazon Alexa. With Alexa built-in, it's never been easier to enjoy your favorite music and content from streaming services like the SiriusXM and Pandora mobile apps, play audiobooks and podcasts, receive driving directions, and more – all while keeping your focus on the road ahead. Users with Alexa-compatible smart home devices can also easily control devices right from the car, including thermostats or porch lights. Simply download the Amazon Alexa companion app from the Apple App Store® or Google Play Store™ to set up Alexa on your JVC Receiver.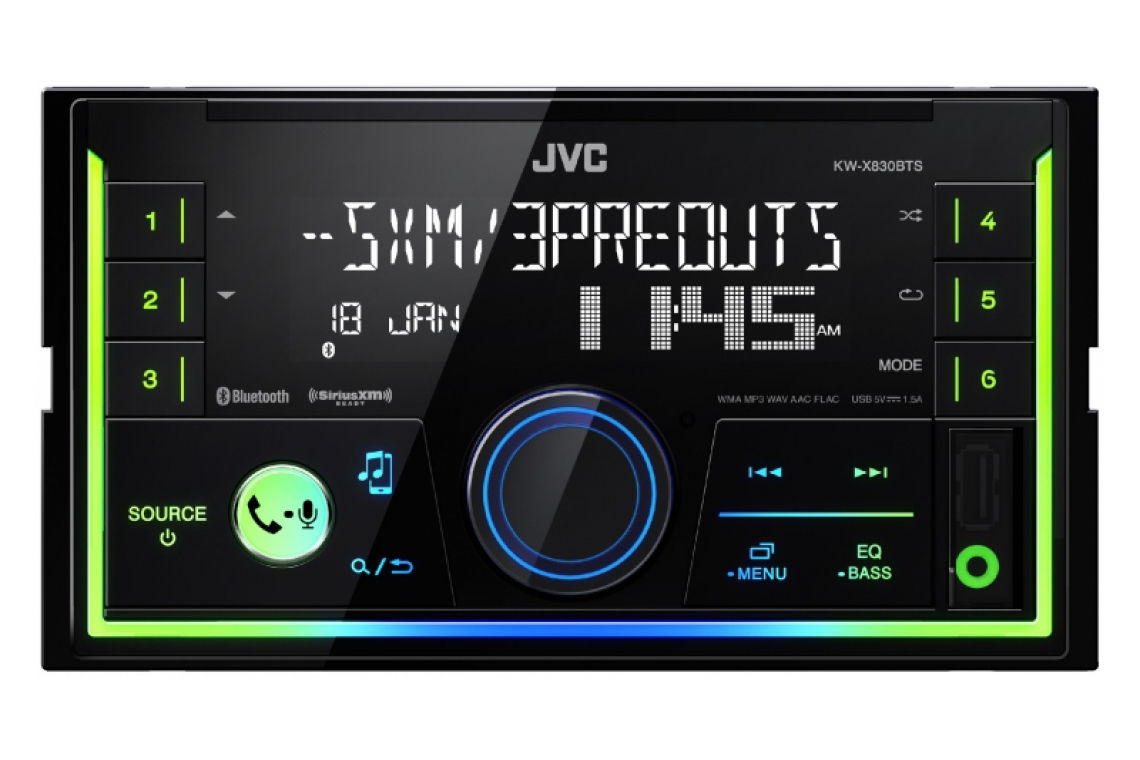 The KW-X840BTS that recently began shipping, will be replacing the previous year's model KW-X830BTS and builds upon the features it offered to increase driver safety and convenience. In addition to its new Alexa integration, the new KW-X840BTS will also feature a shallow chassis for ease of installation. It will maintain several key features like, JVC Streaming DJ, K2 Technology with a 13 Band EQ and Digital Time Alignment, and a 1.5 Line LCD display with 2-Zone Variable Color Illumination.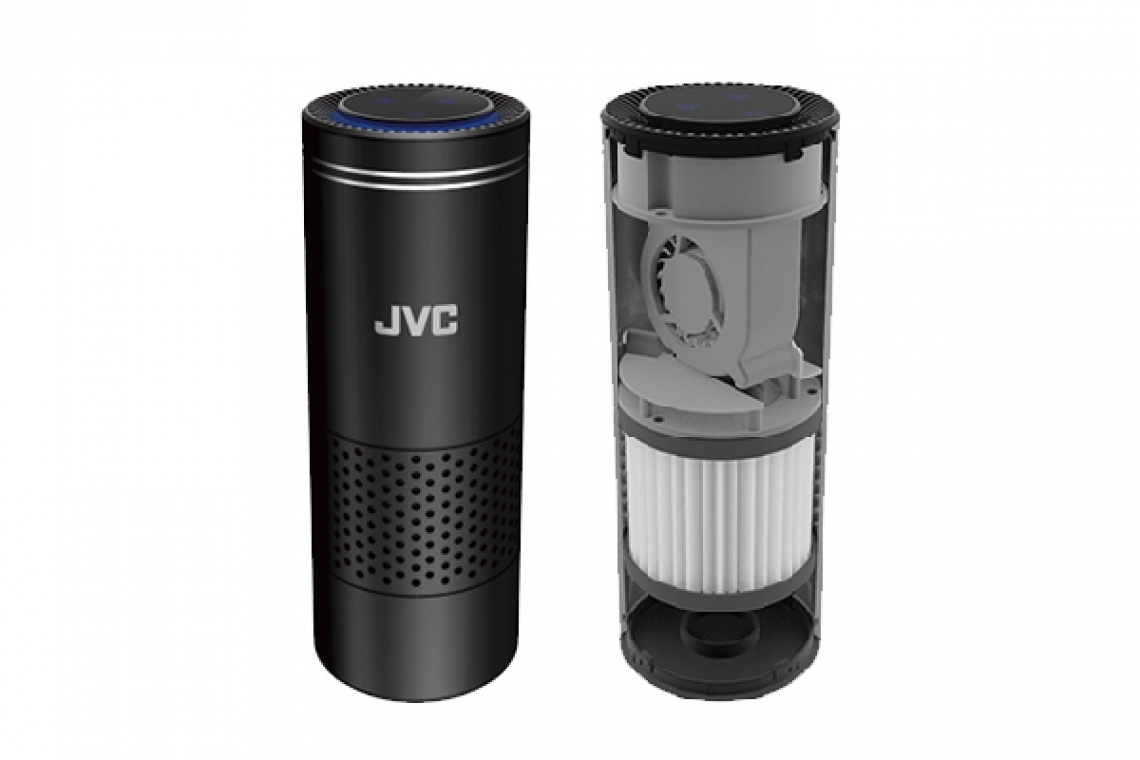 Also debuting from JVC Mobile Entertainment's offerings is the KS-GA100, an in-car air purification system. The class leading KS-GA100 sports a compact design that will fit easily into a cup holder, helping to remove smoke smells and other odors. Its unique design allows the KS-GA10F (replacement HEPA filter, included with the KS-GA100 and available separately) to remove allergens and germs, as well as keep your vehicle's interior smelling fresh and clean. There's no longer a need to hang stinky trees from your mirror!
With a diameter of 2.8" and a height of 4.6" the new KS-GA100 rests easily tucked away in the cupholder. It comes with a 2-way power supply giving the option of the traditional 12 Volt socket, or a USB powered option as well. It also offers a 3-layer purification system which allows it to quickly purify up to 350 cubic feet of air in just 5 minutes. The KS-GA100 will be available in select channels only.
For more information on JVC Mobile Entertainment, visit us.jvc.com/car.