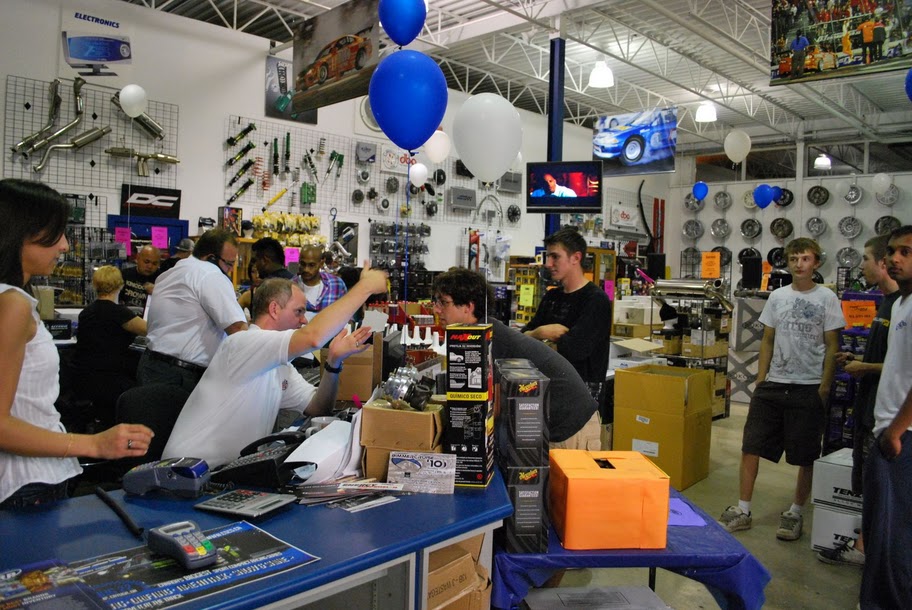 Once again JRP's Midnight Madness sale was a huge success. JRP's Mississauga, ON warehouse of aftermarket performance parts can get overstocked, so each August they have a blow-out sale to get rid of it all! All of the craziest deals on HKS, GReddy, Volk, TEIN, Exedy, Sparco and more of your favorites were on sale Saturday Aug 14 until midnight! The parking lot was like a car show and was full until the wee hours of the night.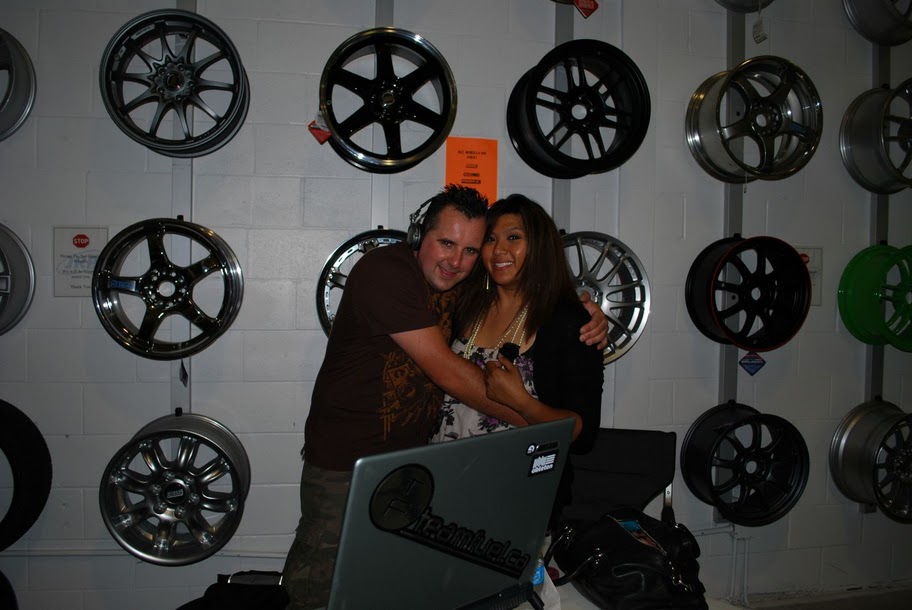 The crowd kept coming well after dark to enjoy some beverages and a live DJ.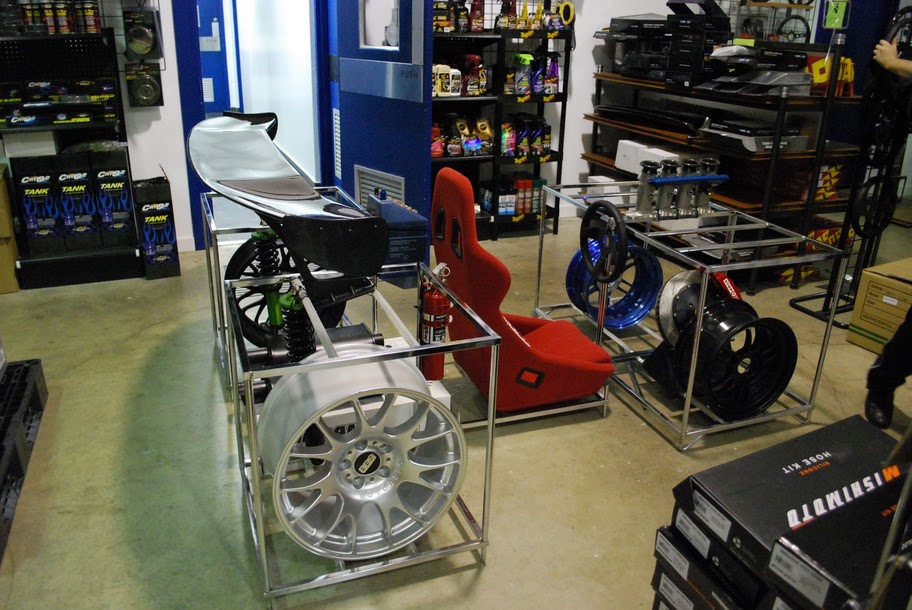 Nearly everything in the JRP showroom was on sale, except the display racks!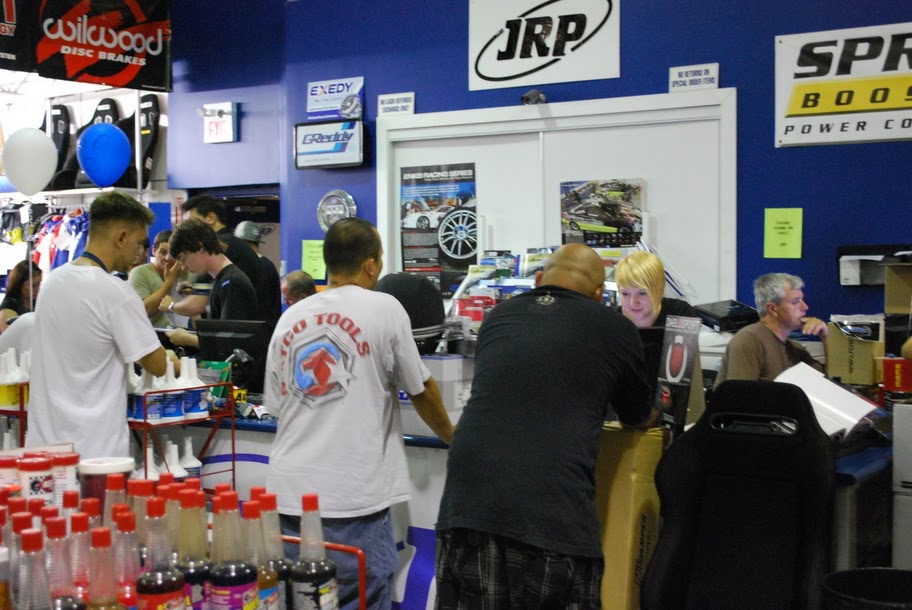 Crowd kept coming until the wee hours of the morning. The JRP staff was runn oiff their feet with sales!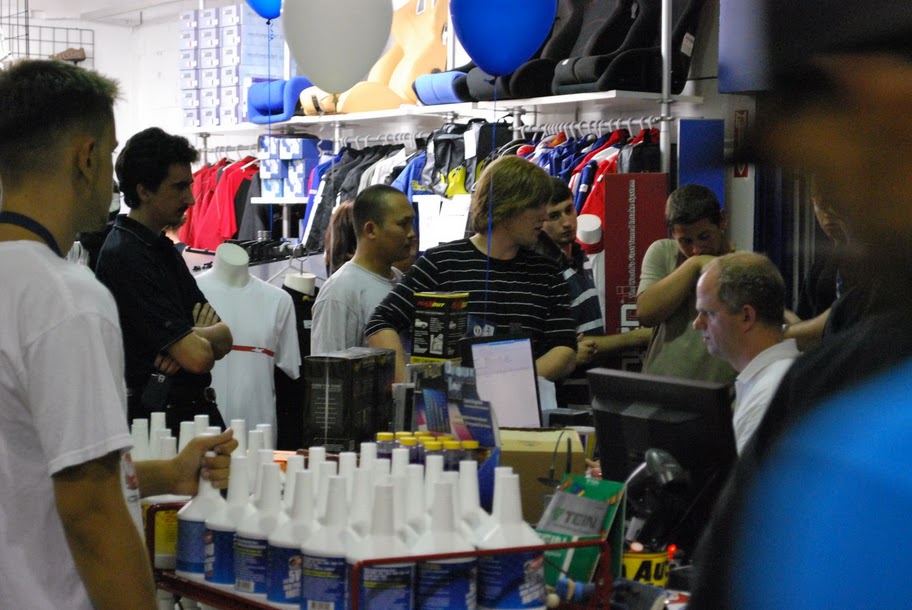 Enthusiasts lined up the cash registers to do the deal with Derek Johnston (owner of JRP pictured right)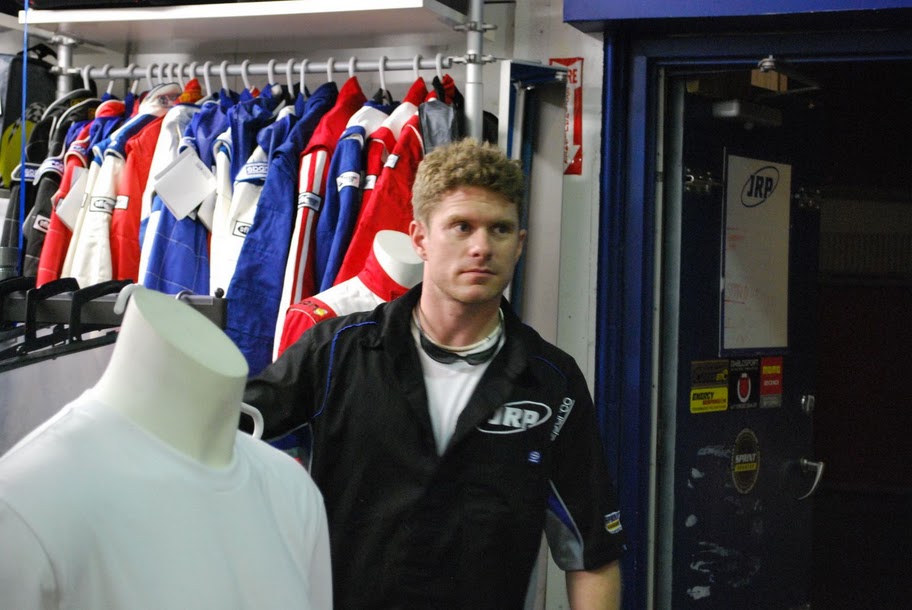 Knowledgeable JRP staff were on hand to answer technical questions, something you can't find online!