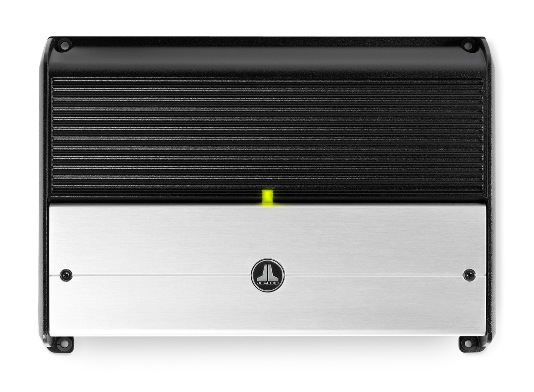 Miramar, FL—April 7, 2010—In 2009, JL Audio set a new benchmark for fidelity and efficiency in mobile amplification with the HD amplifiers.  In 2010, the company has taken amplifier design to a new level taking with the introduction of an even more affordable and compact design that allows for even the most difficult installation options.  The new XD Amplifiers now take the leadership position as JL Audio's newest and most creative amplifiers ever.
The new XD amplifiers will feature five models that employ JL Audio's hyper-efficient NexD™ technology to unleash huge, audiophile-grade performance from an amazingly compact package.  Achieving total efficiencies about 80% and employing an unregulated power supply, XD amplifiers strike an impressive balance of fidelity, power and size while also putting far less strain on your vehicle's electrical system than conventional "big" amplifiers.
A compact unitary cast alloy chassis provides ample cooking for the efficient circuitry and is monitored by our Advanced Rollback System to eliminate annoying thermal shut-down events.
Beneath a removable control cover, the XD's feature studio-grade signal processing with fully variable crossover filters.  Also included are JL Audio's noise-killing, highly flexible differential-balanced inputs with remote level control capabilities via the optional HD-RLC remove level control.
Small in size and designed for auto sound enthusiasts who appreciate great audio.
Three models are now shipping:
XD600/1
Class D Monoblock Subwoofer Amplifier
A huge 600W wallop from an amazingly tiny amplifier:
8.52 x 7.09 x 2.005 in.  (217 x 180 x 52 mm)
33% smaller than the HD750/1 and 61% smaller than the 500/1v2
1x 600W @ 2ohms
1 x 500W @ 3 ohms
1 x 400W @ 4 ohms
Suggested Retail:$449.95
XD400/4
Full-Range, Class D 2/3/4 Channel Amplifier
Ridiculously flexible and fits nearly anywhere:
8.52 x 7.09 x 2.05 in. (217 x 180 x 52 mm)
33% Smaller than the HD600/4 and 61% smaller than the 300/4v2
4 x 100W @ 2 ohms per ch., 4 x 75W @ 4 ohms per ch.
(2 x 200W @ 4 ohms bridged, 2 x 150W @ 8 ohms bridged)
Suggested Retail:  $449.95
XD600/6
Full-Range, Class D 3/4/5/6 Channel Amplifier
This one has more uses than duct tape!  Deploy as a six-channel, staggered four-channel, five-channel or even as a three-channel amp:
10.23 x 7.09 x 2.05 in. (260 x 180 x 52 mm)
65% smaller than the G6600 and just as powerful)
6 x 100W @ 2 ohms per ch., 6 x 75W @ 4 ohms per ch.
(3 x 200W @ 4 ohms bridged, 3 x 150W @ 8 ohms bridged)
All Power Ratings @ 14.4V with less than 1% THD+N
Suggested Retail:  $549.95
Coming soon:  five-channel and two-channel models