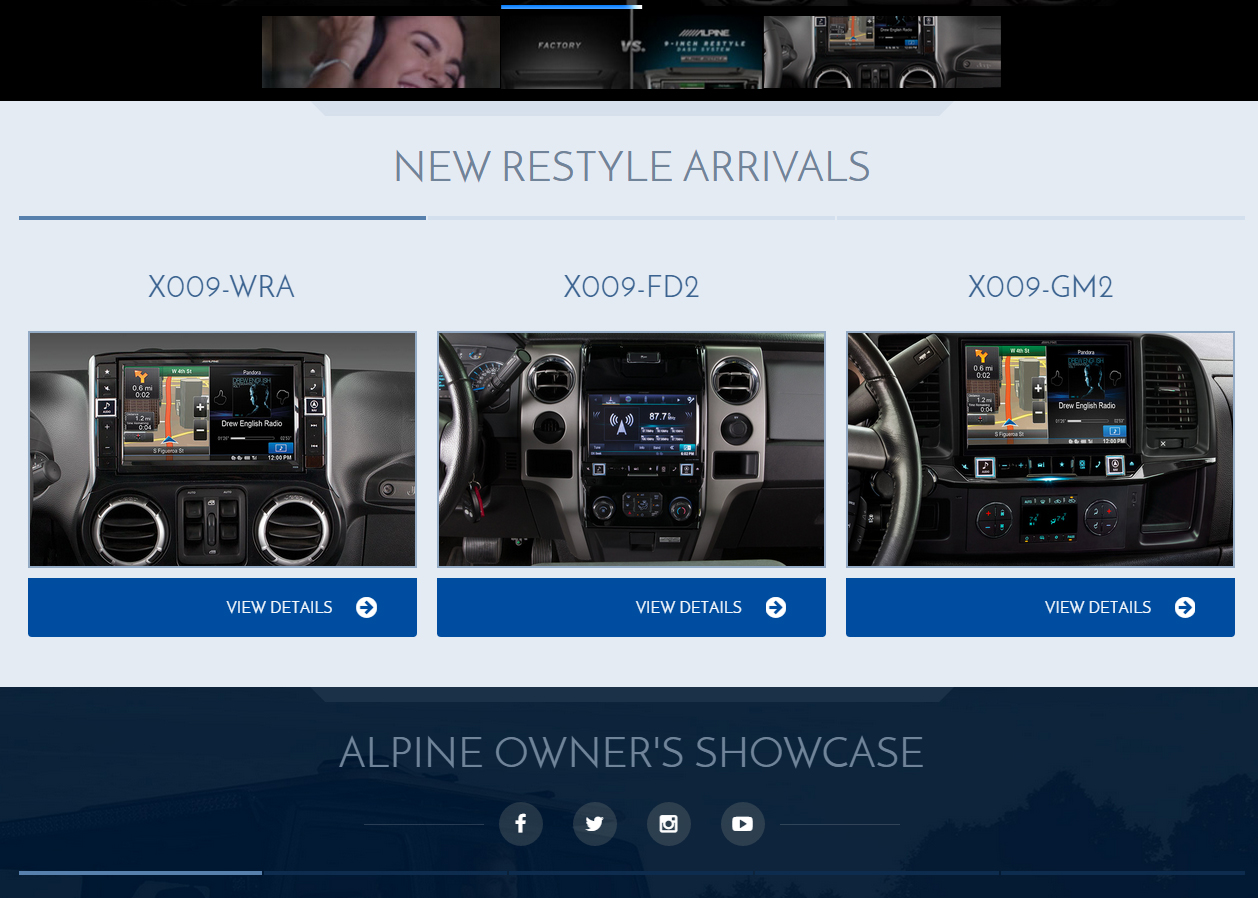 Alpine Electronics of America has recently completed its website redesign and now has a heavier focus on Alpine Restyle dash systems. Not to worry, this doesn't mean they've forgotten about the aftermarket product line, which will continue to be supported in its entirety.
With around 4 million annual visitors to the site, Vice President of the aftermarket business unit at Alpine Electronics of America, Steve Crawford says it's the company's responsibility to direct them to authorized Alpine retailers "for a premium product experience."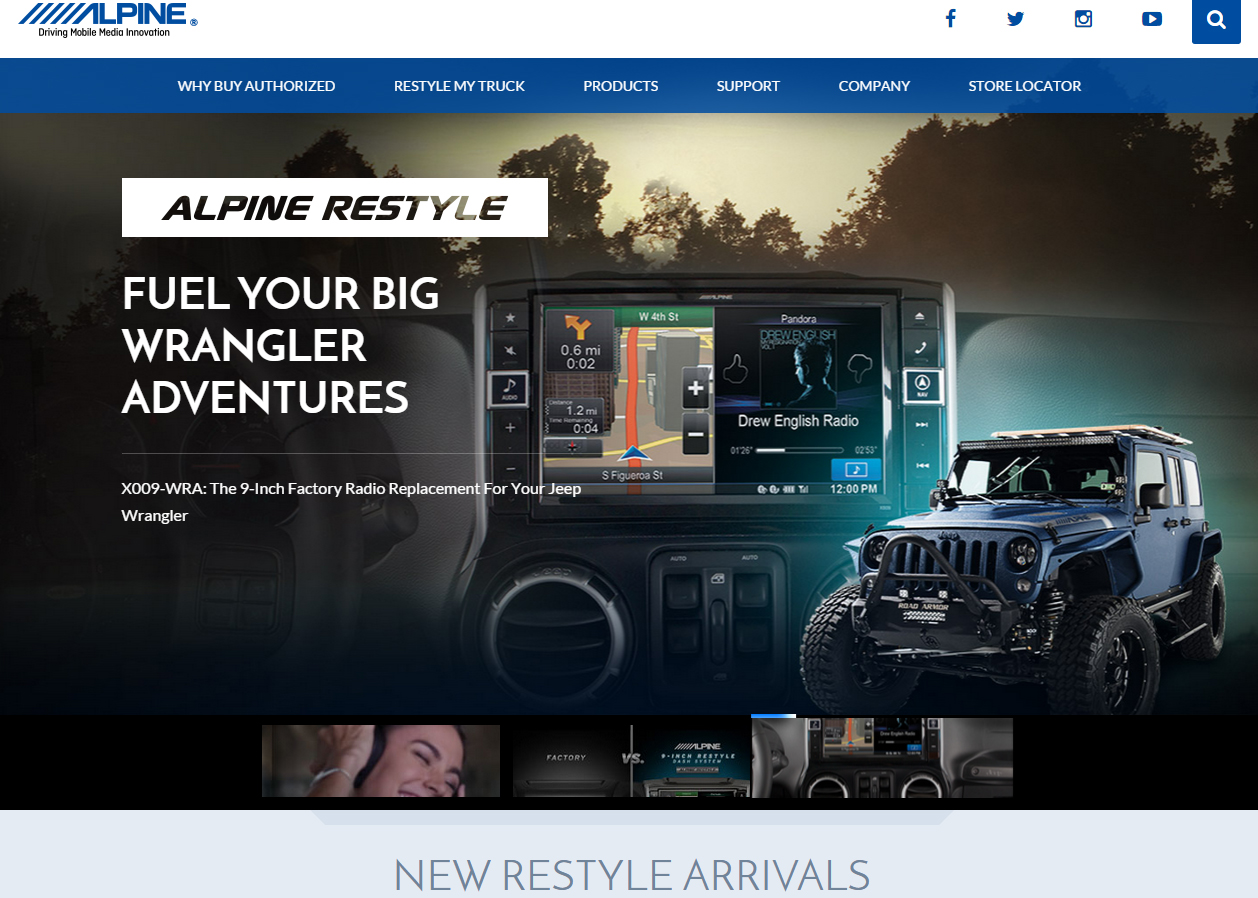 The first images on the home page are large rotating billboards for products and promotions, with the Alpine Restyle cable TV commercial currently occupying one of them. The centerpiece product is the X009, a 9-inch screen system with audio, video, navigation and Bluetooth features that comes with a vehicle specific dash kit and harness. The remainder of the home page highlights the Alpine Restyle 9-inch dash systems which are featured in the 'New Restyle Arrivals' area.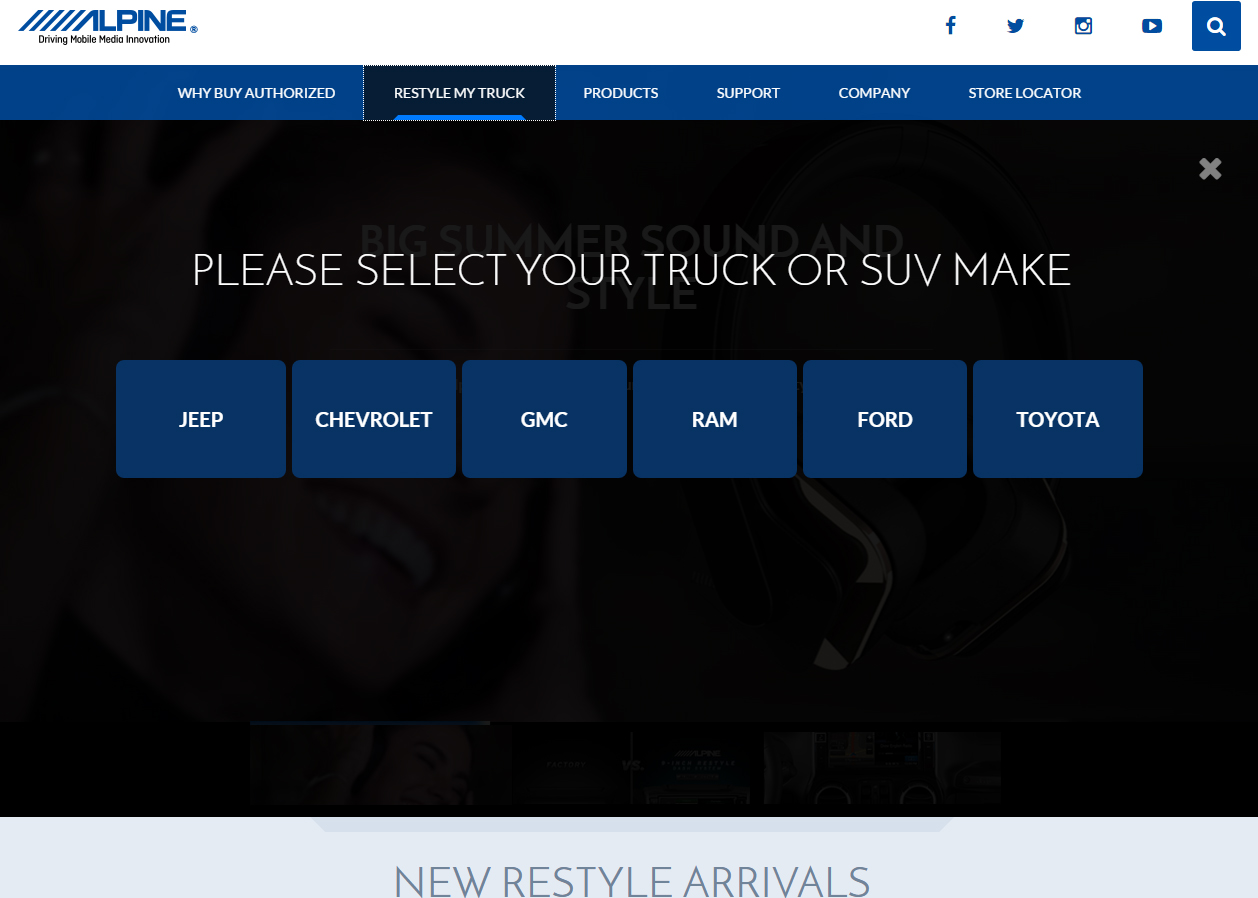 To further support the Alpine Restyle dash systems, a new 'Restyle My Truck' dash configurator is also available from the home page menu bar. With this in mind, all Alpine products are accessible through the 'Products' button on the menu bar.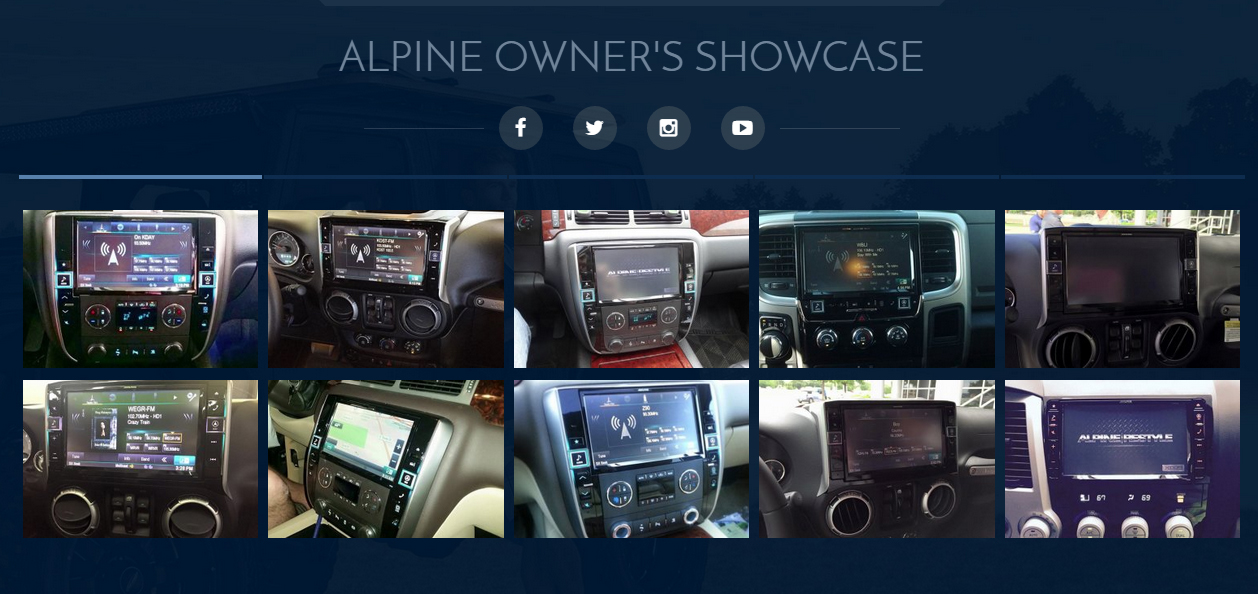 An 'Alpine Owner's Showcase' has also been implemented on the website's homepage and is completely driven by consumers. These photos are captured from Alpine's Facebook, Instagram and Twitter feeds and are continually updated.
Alpine says the back-end improvements and new design will ensure each user experiences enhanced results, regardless of the device, whether it's on a laptop, smartphone or tablet.
For more information, go to http://www.alpine-usa.com.