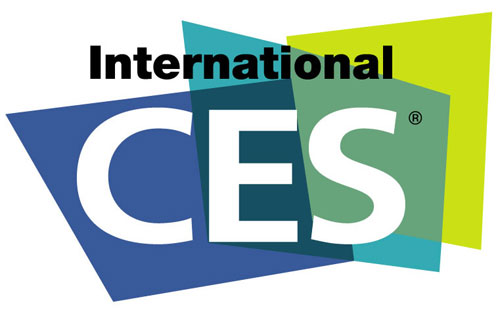 Global Telecom Buyers Meet Next Generation Broadband Infrastructure Solutions at 2011 CES
Arlington, Va., April 13, 2010 – The Consumer Electronics Association (CEA)® today announced the official launch of the Telecom Pavilion at the 2011 International CES® , the world's largest consumer technology tradeshow. The Telecom Pavilion will feature a dedicated exhibition area in the Las Vegas Convention Center for manufacturers of advanced broadband equipment and related products and services. The 2011 International CES is scheduled to run January 6-9, 2011 in Las Vegas, Nevada.
"We are thrilled to create this new exhibit area focused on broadband equipment and services, a phenomenal growth area in the technology industry," said Gary Shapiro, president and CEO, CEA. "The CES Telecom Pavilion will fill the void left by the close of SUPERCOMM and unite the world's top telecom service providers with manufacturers showcasing next-generation broadband solutions."
The Telecom Pavilion at CES is designed to bring traditional and emerging communications companies together to leverage the rapid convergence of advanced core network and broadband equipment, services, content and applications. The newly floored CES exhibit space will feature the latest in 3G/4G, broadband, content, copper and fiber-based networks, FMC (Fixed-Mobile Convergence), IPTV, IMS, triple play, quad play, security, VOIP and more.
The 2010 CES attracted all of the top 50 global telecommunications service providers and featured 2,500 technology exhibitors, including a record 330 first time exhibitors. The Telecom Pavilion space for the 2011 International CES has been officially floored and the wait/priority list is now open. Companies interested in exhibiting at the 2011 Telecom Pavilion at CES should contact Tira Gordon, Senior Account Manager for CES, at This email address is being protected from spambots. You need JavaScript enabled to view it..
CEA:
The Consumer Electronics Association (CEA) is the preeminent trade association promoting growth in the $165 billion U.S. consumer electronics industry. More than 2,000 companies enjoy the benefits of CEA membership, including legislative advocacy, market research, technical training and education, industry promotion, standards development and the fostering of business and strategic relationships. CEA also produces the International CES – The Global Stage for Innovation. All profits from CES are reinvested into CEA's industry services. Find CEA online at www.CE.org. EVENTS
About
UPCOMING
CES on the Hill
April 20-21, 2010, Washington, DC
Digital Patriots Dinner
April 21, 2010, Washington, DC
LA Games Conference
April 29, 2010, Los Angeles, CA
CEA Line Shows
June 22-23, 2010, New York, NY
2010 SINOCES
July 8-11, 2010, Qingdao, China
2010 CEA Industry Forum
October 17-20, 2010, San Francisco, CA
i-stage
October 18, 2010, San Francisco, CA
Digital Hollywood Fall
October 18-21, 2010, Santa Monica, CA
CES New York Press Preview featuring CES Unveiled @ NY
November 9, 2010, New York, NY
Future of Television East
November 19, 2010 New York, NY
2011 International CES
January 6-9, 2011, Las Vegas, NV