Only those who are clever will find the right way onto the podium.
Monopoly, the world-famous land and real estate game, takes you across one of the world's most challenging circuits - the Nürburgring.
Go on a journey through Nürburgring and follow the footsteps of great legends like Jackie Stewart, Niki Lauda or Stefan Bellof. Become owners of unique sections of the track, which drive up the adrenalin levels of numerous hobby and professional racers every day. Discover historic passages that have given the Nordschleife a reputation as an awesome and ruthless racetrack. Visit the most famous and popular grandstands of the Nürburgring, where every year several thousand spectators can find space and experience the racing sport with their booming engine sounds.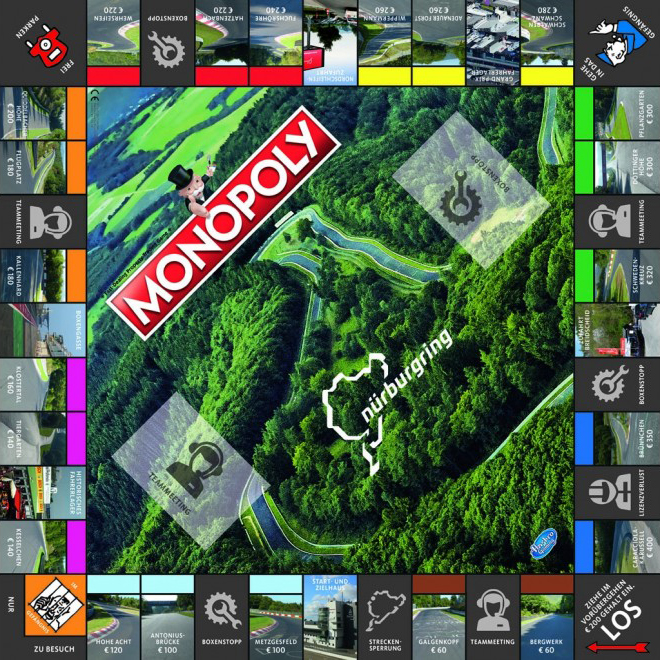 This edition gives the classic game a whole new kick and is as thrilling as ever.
Not intended for children under 36 months.
What's Inside:
Schedule
8 figures
28 ownership cards
16 community cards
16 event cards
1 set of Monopoly play money
32 white grandstands
12 red stadiums, 2 dice
1 pace dice and game rules.
Material: paper, cardboard
Size: 40 x 27 x 5.5 cm
For more information, visit www.nuerburgring-shop.de.