STILLWATER, USA – This weekend KICKER® Audio will sponsor the Lone Star Throwdown (LST) for the sixth straight year. The show will take place Feb 26-28 at the Lone Star Expo Center in Conroe, Texas, and though KICKER will not have the physical presence it once had, the brand will still be represented by award-winning show trucks.
A past "Top 100" award winner, KICKER's own Tim Smith will take his custom 1994 Chevy C1500 to the show. A member of KICKER's Special Projects team, Smith runs a pair of KICKER IQ1000.5 5-channel amplifiers, KICKER Q-Class component speakers and KICKER CompRT® slim subwoofers as the cornerstone of his system.
On behalf of KICKER, LST promoters will offer credit of up to $2000 in KICKER audio equipment to a pair of lucky winners as part of show prize giveaways.
"One system always goes to the person that gets the 'Hard-Luck Award'," said Jarrod Dunahoo, one of the Showdown organizers. "The other system, in our travels throughout the weekend, we try to find a vehicle that could actually use a system. We call that the 'Promoter's Pick'."
During the 10th anniversary of the popular show, more than 2,000 show cars have already pre-registered. LST officials anticipate attendance exceeding 15,000 people this year, with Top 100 and Best-of-Show awards being presented, along with a number of other cash prizes.
For more information on LST, consumers can visit www.lonestarthrowdown.com.
KICKER Performance Audio products, a division of Stillwater Designs and Audio, Inc.®, are available for the mobile and home audio aftermarket at authorized retailers worldwide, and also as Original Equipment for boat and automobile manufacturers. Consumers seeking more information on KICKER or Livin' Loud® may call the Consumer Information Line at 1-800-256-5425 or visit the brand website at www.kicker.com. Consumers can follow KICKER socially at Facebook.com/kickeraudio, Twitter.com/kickeraudio, Instagram.com/kickeraudio, or Pinterest.com/kickeraudio, and use the hashtags #kickeraudio and #livinloud.
Related Articles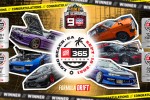 2021 Tuning 365 Tour Award Winners at Formula DRIFT Long Beach
For the sixth and final stop of PASMAG's Tuning 365 Show Tour, over 150 custom vehicles registered to compete for the ultimate award. It's been 897...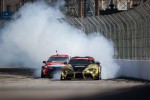 Papadakis Racing Toyotas Return To Irwindale For Formula DRIFT Finale
Fredric Aasbo and the Rockstar Energy Toyota GR Supra lead championship points IRWINDALE, California (October 21, 2021) – The Papadakis Racing Toyota...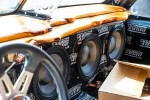 2021 Sundown Audio Show: Hickory, NC
Hickory Motor Speedway hosted the annual Sundown Audio Show for 2021 in Hickory, North Carolina. Competition formats included: dB Drag, IASCA, MECA,...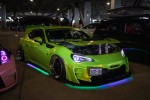 2021 Modified Kulture: Mississauga, ON
The Modified Kulture crew welcomed back the GTA (Greater Toronto Area) community with open arms for their 2021 event at the Clarkson GO Station's five...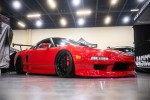 2021 SLAMMEDEnuff: Gatlinburg
SLAMMEDEnuff returned to Sevierville Convention Center in Sevierville, Tennessee for their highly-anticipated tour stop of the year - SLAMMEDEnuff:...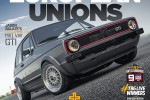 PASMAG #167 (Euro + Car Audio & Technology Upgrade Guide)