The Car Audio Championship (SPL Style) will take place October 8th and 9th at the North Alabama State Fairgrounds in Muscle Shoals, Alabama, USA. For 2021, the car audio organizations of dB Drag, MECA, IASCA and EMMA US are all partners in producing the Car Audio Championship. Competitors have accrued points throughout the season to gain an invitation to the championship events. With hundreds of vehicles participating in multiple locations, the event will be a destination for all things audio.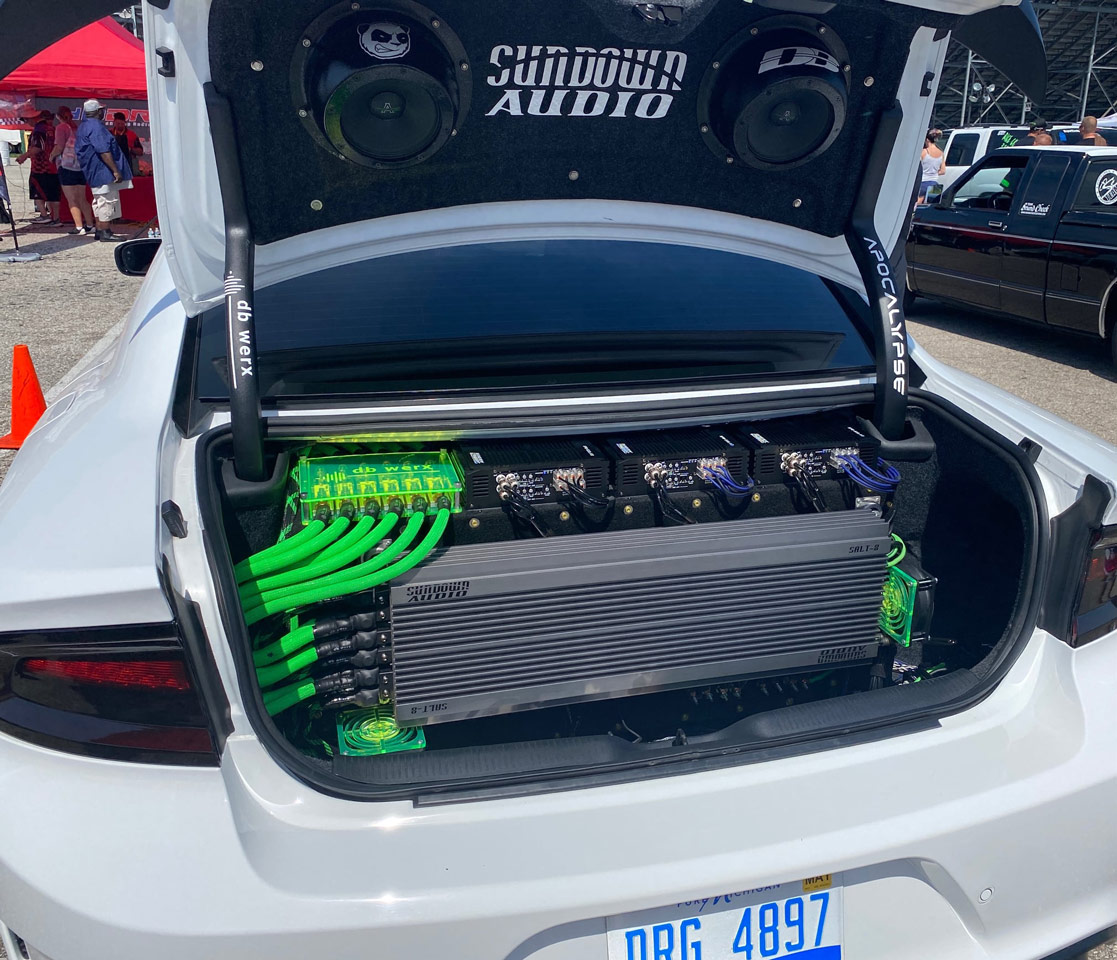 Local and national competitors have the opportunity to enter a few events that are non-invitational. IASCA will host the 2022 Season Kick Off event. The dB Drag Racing, in conjunction with Limitless Lithium, is proud to present Deathmatch at the Championship. It's been almost 25 years since the dBDRA introduced Deathmatch to the car stereo community. A lot has changed since 1999, but the desire to dominate the competition in a gladiator-style showdown is stronger now than it has ever been. In Deathmatch, competitors must play their sound systems as loud as possible for 5 gruelling minutes. The competitor with the highest average sound pressure level (SPL) is the winner.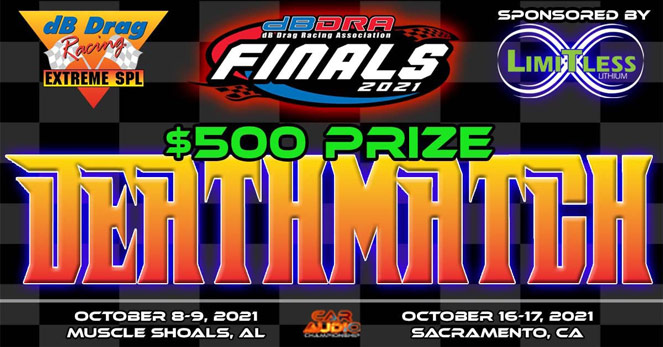 The DEATHMATCH contest is open to the public. No points or Final's invitation is required.
4 competitors - $500 minimum winner take all prize.
The dBDRA will select 4 contestants from those who wish to participate.
The Championship organizers would like to thank the major event sponsors, show sponsors and T-Shirt Sponsors:
Deaf Bonce is the SPL Title sponsor
Kicker is the Competitor BBQ sponsor
Incriminator Audio is the Badge sponsor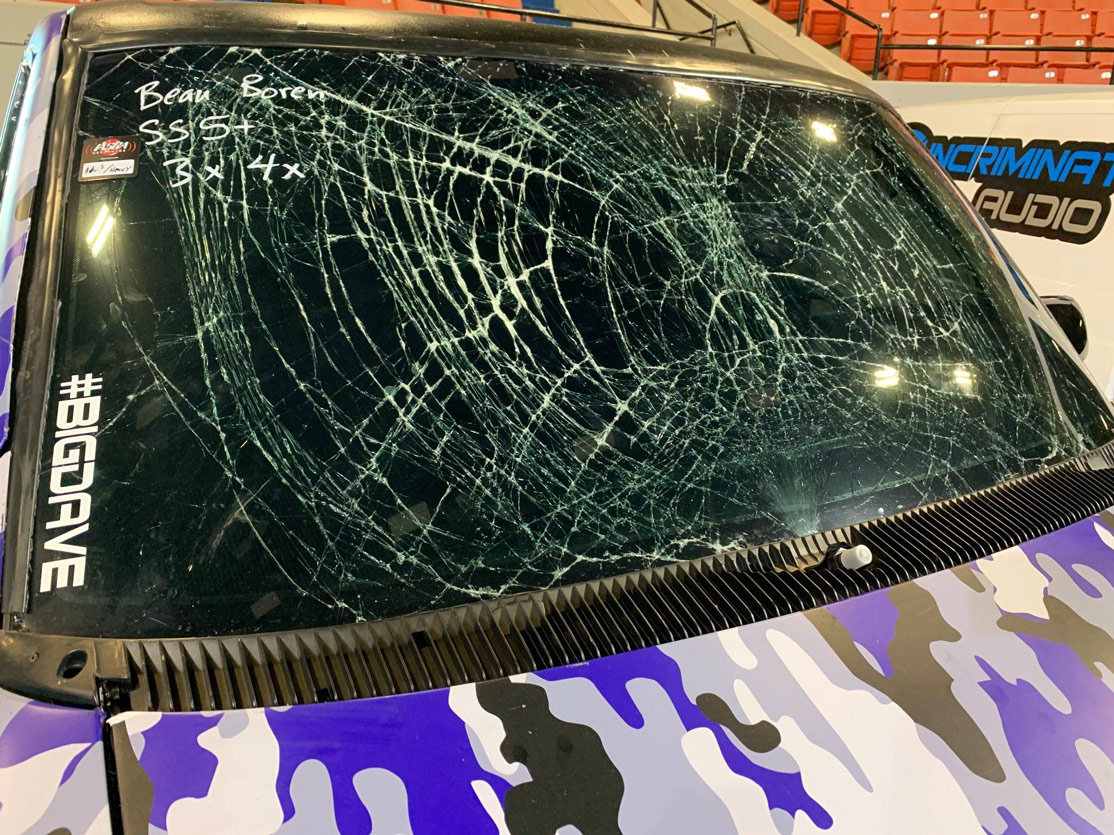 Show sponsors include:
Lord of Bass
B2 Audio
DD Audio
20 Hz Labs
Pioneer
XS Power
Sundown Audio
Coventry Industries
Italia HiFi
Resilient Sounds
Directronix
Term-LAB
Crossfire Car Audio
Morel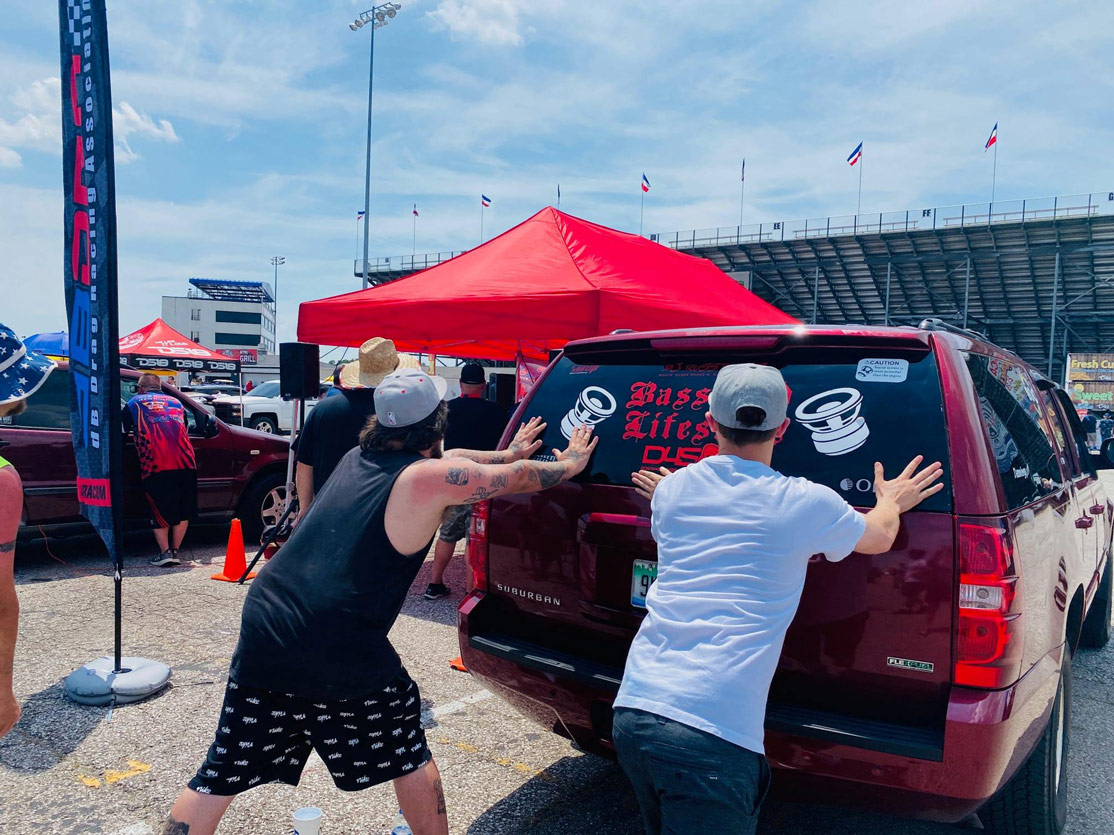 T-shirt sponsors include:
Ohio Generator
Zapco
TN Bass Racers
Phat Farm
DC Audio
Team Mini
Team Flop Box
ARC Audio
CanaSound
Limitless Lithium
Tru Technologies
Hybrid Audio
For more information, visit www.caraudiochampionship.com or contact: This email address is being protected from spambots. You need JavaScript enabled to view it..